As someone who is turning 24 years old this year, I can understand the passion that people around my age have for exploring their interests. After all, I'm exploring my own interests in writing and content work through this profession.
So it wasn't too surprising to me why 22-year-old Richie started Le Pasticcino, a brand specialising in making tiramisu.
But how he came to that entrepreneurial decision is definitely distinctive.
Missing a sweet memory
While travelling, Richie fell in love with the iconic spoon dessert which is a quintessential Italian pastry delight. Some of his favourite shops are Two Sizes in Rome, and Spun and Pasticceria Marchesi in Milan.
Inspired by them, Richie went on a hunt around Malaysia to find a local store that would transport him back to those Italian cobbled streets. One that served Italian tiramisu using mascarpone, zabaglione, and ladyfingers. (In special cases, Richie said sponge cakes were an acceptable substitute for ladyfingers.)
It took him two years of exploring KL, PJ, Bangsar, and Bukit Jalil to realise how limited the choices were for a tiramisu that met his standards.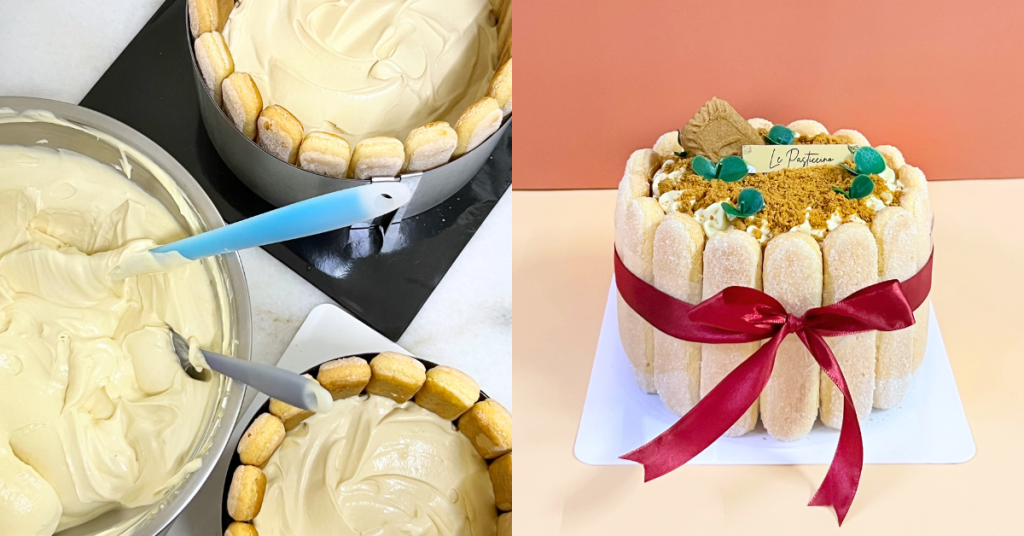 "Some places we visited used cream cheese to substitute mascarpone, which is not authentic and eggless. They don't bring out the authentic taste (of tiramisu)," Richie explained.
He did manage to find some spots that he appreciated and enjoyed though, such as Alexis Bistro, Lachér Patisserie, Nero Nero, and Natalina.
But still unsatisfied and wanting to grow the market options, Richie figured he should be the change he wanted to see.
With no baking experience whatsoever, Richie allowed his passion to take over. He attended an online baking course that was hosted by an Italian pastry chef. There, he learnt the ins and outs of making authentic tiramisu.
The recipe from that class was later tweaked slightly to suit both his preferences and the Malaysian palate. So it's not the most authentic recipe out there, but it does finally meet the quality he seeks.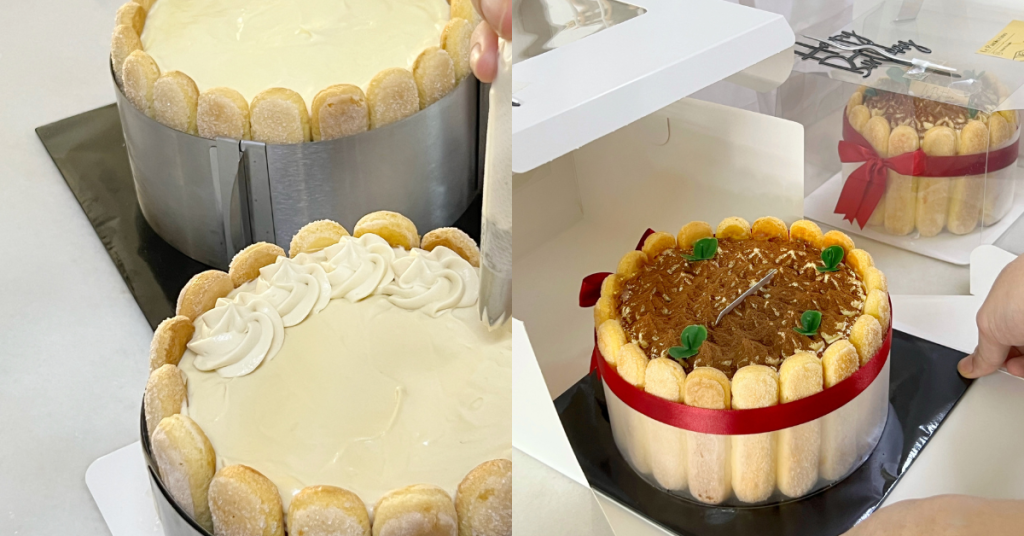 Despite having no prior startup experience of any kind, he was confident enough in his business idea that he spent a five-figure investment on it.
Richie shared that he dug into his savings for the startup's capital, which was mainly used for cloud kitchen rental, baking equipment, and ingredients.
Running the business is currently his full-time career but he hasn't given up on his education completely. As of now, Richie is studying part-time to complete his degree in business finance.
Keeping authenticity while experimenting
The brand recently celebrated its first birthday in March last month. To mark the anniversary, they launched a new flavour of tiramisu cake called Black Marble Tiramisu with white and dark chocolate.
Similar to its original tiramisu flavour, customers can choose to go the "sinful" route which contains alcohol, or opt for a more "indulgent" choice that goes without it.
We noticed that his alcoholic tiramisu is made with Cognac, brandy, and Kahlua, which is not the most authentic recipe. Traditionally, Italian tiramisu uses Marsala wine because the dessert is meant to be low in alcohol and sweet.
But over time, the other alcohols have come to be acceptable substitutes, especially among home cooks.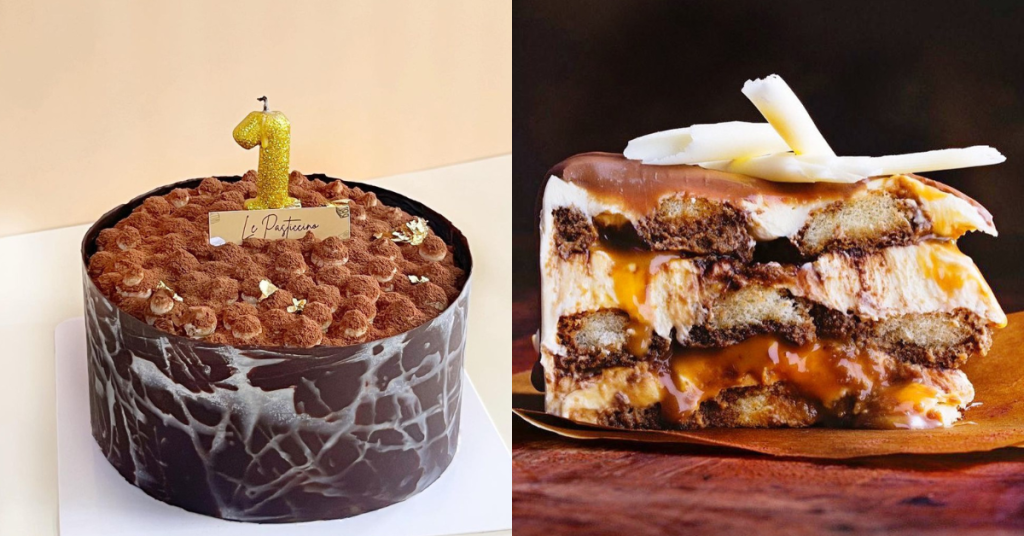 When Richie first started Le Pasticcino, his initial target market was primarily dessert lovers. Specifically, those who appreciated the use of better quality (and premium) ingredients.
"Our core has not changed since then, but understanding the market needs, we created more products related to tiramisu with a twist in flavour."
This explains why the brand has deviated slightly from Richie's vision of original plans. Some of the eight flavours that Le Pasticcino currently offers include variations like strawberry tiramisu, oreo tiramisu, and matcha tiramisu.
The now-23-year-old sticks with his philosophy of wanting to provide a gastronomic experience to his customers. All of Le Pasticcino's ingredients are imported from Italy, but made readily available by locally trusted suppliers.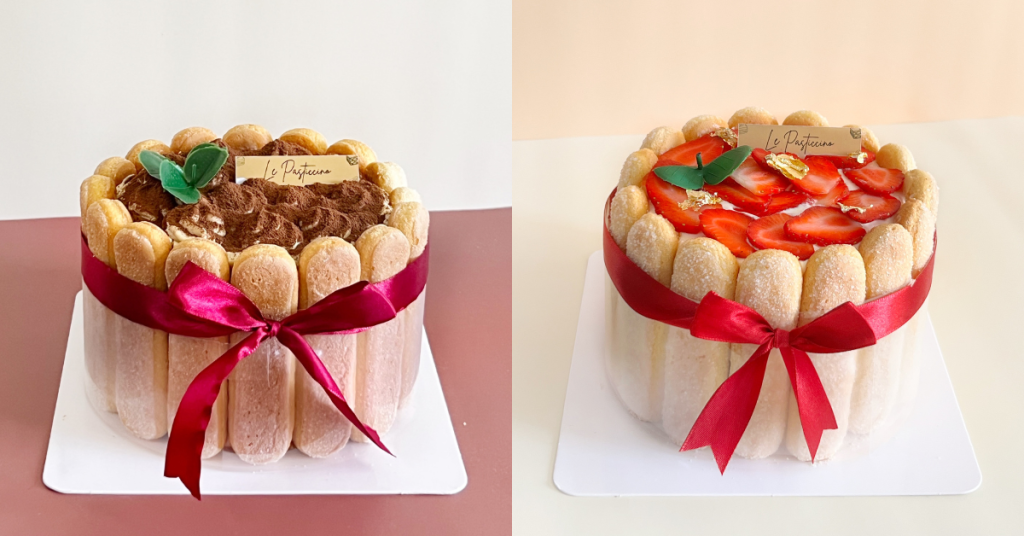 The brand's offerings come in multiple sizes, with a starting price of RM30 for a 4-inch by 4-inch box. Meanwhile, an 8-inch cake is the largest option and could go up to RM175 excluding delivery rates.
Of course, this varies depending on the flavour chosen.
The founder admits that he wouldn't call such flavours 100% authentic per se, but their method of making tiramisu remains true to its Italian roots.
"It's the authentic way of how we do our classic tiramisu, infused with the representative flavours in our mascarpone," Richie explained.
That said, the brand reported that above 65% of its total sales every month are orders for its original tiramisu flavour. This shows that there's still a high demand for the classic tiramisu, one that people are more familiar with.
Having his cake and eating it too
Richie acts as Le Pasticcino's COO and manages its operations and PR, while his two other full-time employees handle the baking and customer service. The brand's marketing and accounting are overseen by two part-timers.
The brand currently operates in a rental space in Bukit Jalil, where customers can choose to pick up their baked creations or opt for deliveries.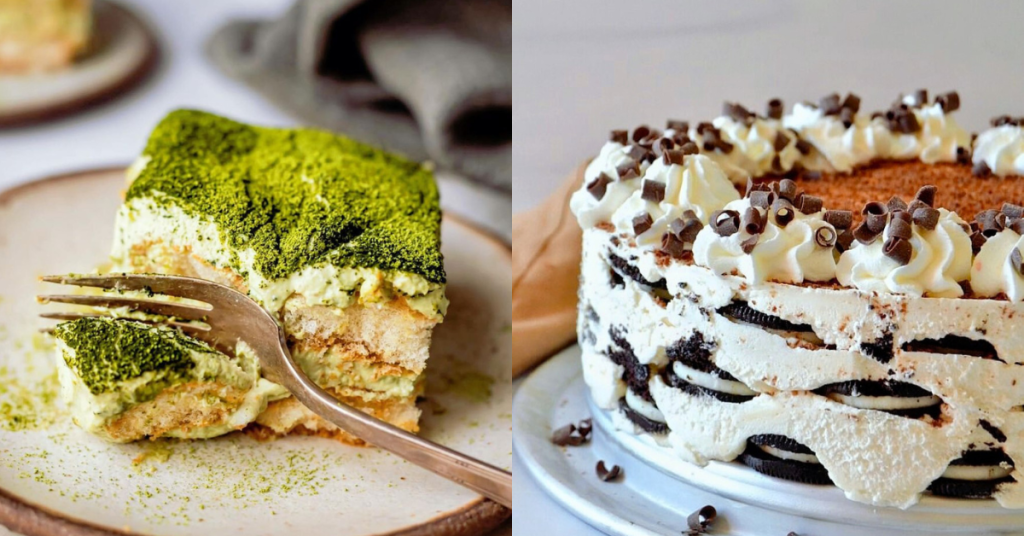 One of the biggest challenges that Le Pasticcino faces is the market potential for authentic Italian tiramisu.
But ever the optimist, he said, "My market niche is not very huge, but we always attract the right customer base to our shop. The figures don't matter when you're pursuing your passion. If you have a passion, be persistent."
As a new and growing business, Richie aims to further develop the brand's social media strategy and invest in marketing. There are also thoughts of launching a loyalty programme to retain customers.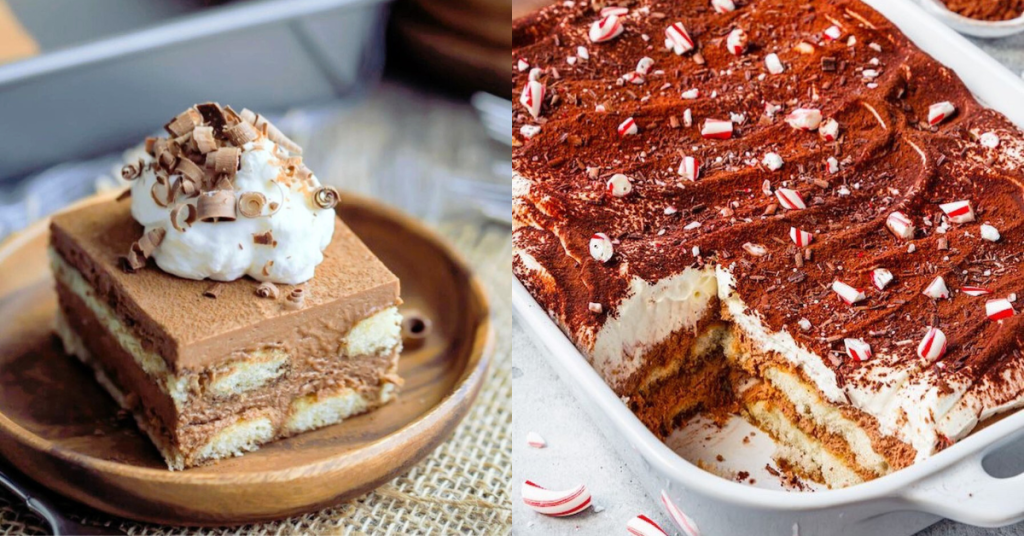 This is along with crafting new flavours of tiramisu to keep Le Pasticcino's menu fresh and exciting. If you're tempted to try their cakes, Richie revealed that the brand will be attending a pop-up event soon to increase visibility and customer interaction.
He plans to make use of his Gen Z knowledge by reaching out to influencers and requesting unbiased reviews of Le Pasticcino's cakes, as well as implementing an affiliate marketing strategy.
He also shared that having a timeline that outlines Le Pasticcino's goals, strategies, and financial projections has helped the brand stay focused and organised.
Should it all go according to plan, the brand is looking to open a cafe to feature its various tiramisu in the heart of KL.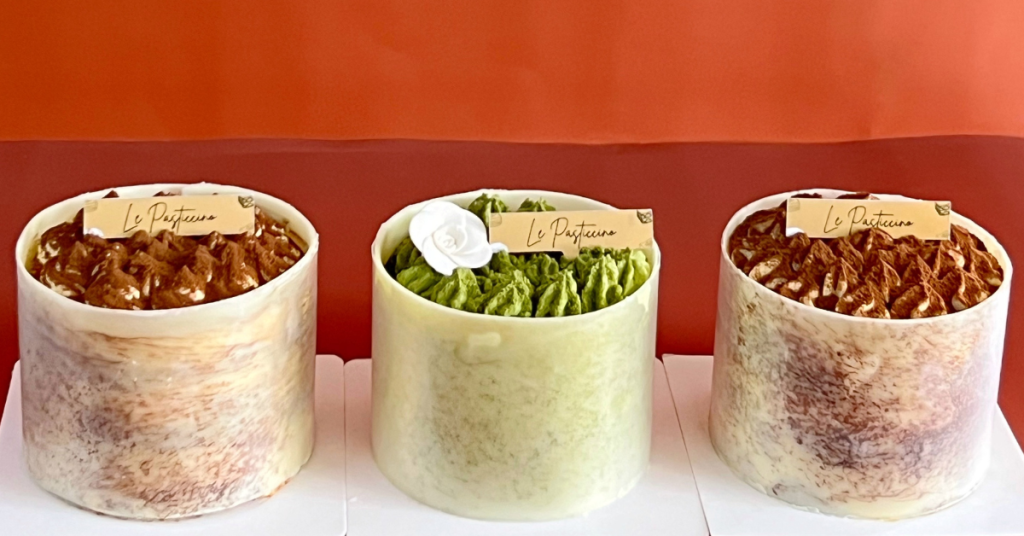 Learn more about Le Pasticcino here.
Read other articles we've written about Malaysian startups here.
Featured Image Credit: Le Pasticcino