For many years, thrifting (and secondhand shopping in general) has been regarded as a more sustainable approach to fashion. With a consumer market that's growing more eco-conscious by the day, it's not surprising that thrift stores have become a point of interest for many.
Some of us have simpler reasons for preferring thrift stores. Maybe we just can't find clothes that suit our individual styles in fast fashion stores like H&M and Zara, which can be limiting in the styles and sizes they offer.
Personally, it was only when I went thrift diving that I became more aware of my personal fashion interests because of how wider the options are, with trends from different eras available for browsing.
While a lot of thrift stores tend to focus on quantity, there are a few that prefer to curate their selections. Here are four in Klang Valley that do just that, with the goal of proving that sustainable fashion can be trendy too.
1. OKGO Store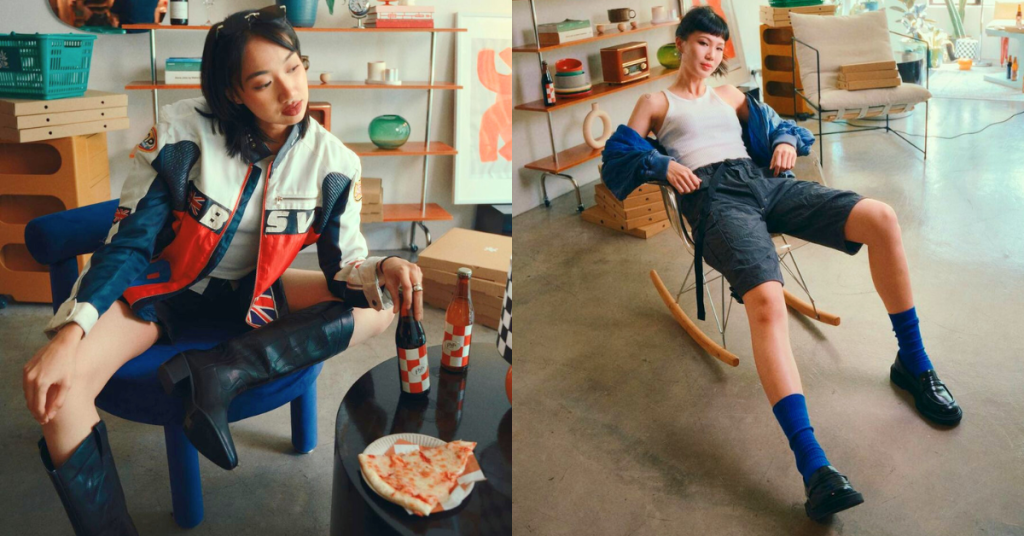 OKGO Store is a thrift store based in SS18, Subang Jaya, though the brand was previously located in a shopping mall at USJ 19.
The brand's name is a quirky take on the common Malaysian saying, "Okay, go.." when heading to a new destination.
Started by Zamir and Shakira in 2017, the married couple carefully curates each collection to fit a certain aesthetic. The brand's lookbooks feature '80s and '90s fashion with grunge being the predominant style.
Think of Madonna and Tupac Shakur during their peak eras and you'll get a good picture of what OKGO Store offers.
Of course, the brand also caters to other more muted styles with its selection of vintage graphic tees, non-fitted jeans, and varsity jackets.
Most of the clothes are sourced from Japan and America. Although, there are also special cases where OKGO Store's team finds treasured items in other local bundle stores.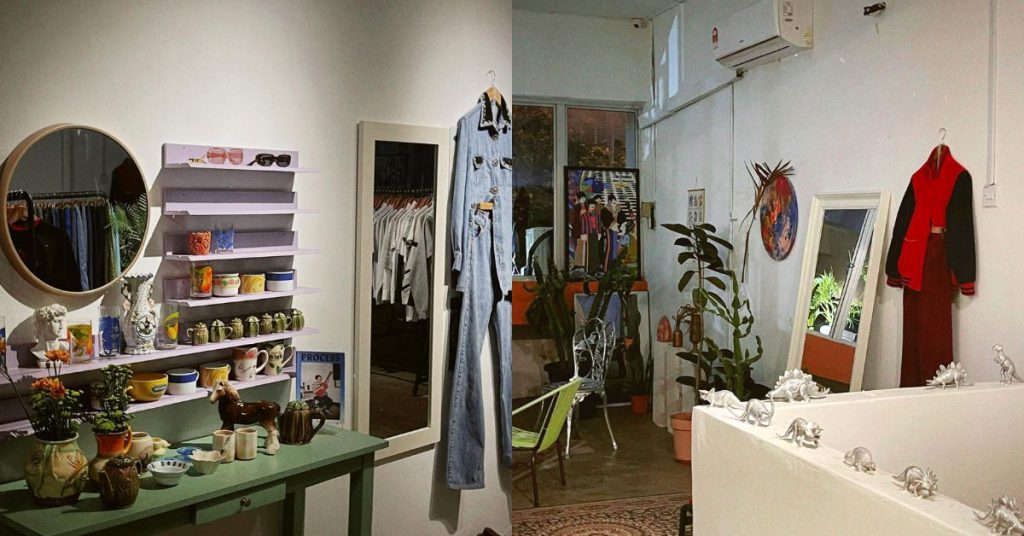 In an interview with Cult Creative, the couple shared that the pandemic was a hard time for them, as most people prefer to thrift in person. So they moved to online marketing by selling items via Instagram Live sessions.
The silver lining of that experience was the time it gave the founders to come up with new ideas and improve the brand.
"Like most businesses, we are constantly thinking of ways on how to grow bigger. Ultimately, we want OKGO Store to be more than just a thrift store," Zamir and Shakira expressed.
Website: OKGO Store
Opening hours: Monday, Wednesday, Thursday, and Friday, 12PM to 7PM | Weekends, 11AM to 7PM | Closed every Tuesday
Address: 17A 1st Floor, Jalan SS 18/1b, 47500 Subang Jaya, Selangor
2. FIFTH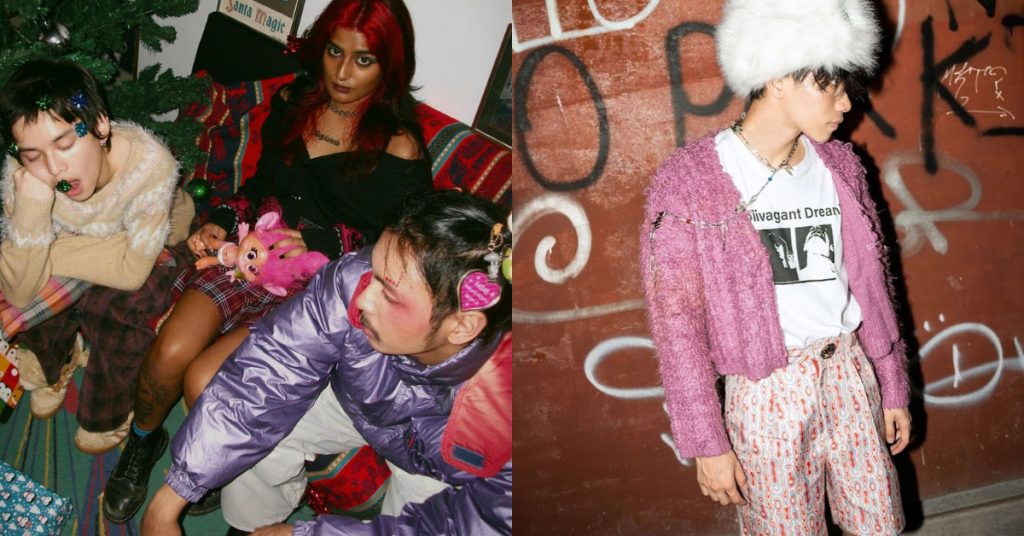 Founded by a group of five guys, FIFTH is a Malaysian thrift store located in Taman Paramount, Petaling Jaya.
You might find it a little odd or misplaced being surrounded by hawker centres and local cafes, but the area has lately been revamped into a trendy hangout spot for Gen Zs.
Some popular establishments nearby include bröom Artisan Bakery & Kitchen and ilaika.
That's not to say that FIFTH's customers are only from the younger generations. That still rings true when the brand participates in open markets and events. But on a regular day, some of the recurring customers might not be what you expect.
In an interview with Men's Folio, the brand's co-founder, Jaden explained, "We've had a 60 to 70-year-old uncle regularly visiting every now and then, a mother with her two kids, and sometimes even a big family on a shopping spree."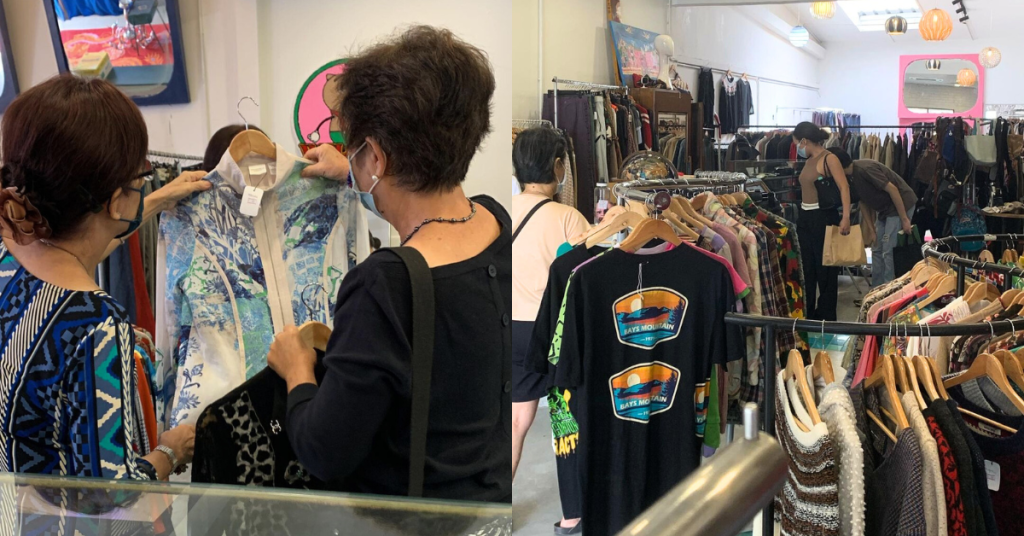 This also explains how the brand isn't reliant on social media to reach new customers and audiences. Their social media pages like Instagram and Facebook are merely used to showcase the brand's identity and who they are as a community.
"We just stay true to ourselves, and embrace and welcome all sorts of styles and identities—we think we'd find more customers that resonate with us with this," Jaden said.
Just by browsing their website, you'll find that there's no one specific style that FIFTH caters to. Instead, anything that looks comfortable and somewhat eccentric flies. Price-wise, their items are sold from RM50 onwards.
If you're having a hard time imagining the store's collection, Jaden shared that some celebrities resembling FIFTH's curation include G-Dragon, Steve Lacy, and Sora Choi.
Website: FIFTH
Opening hours: Monday to Sunday, 1PM to 9PM
Address: 23, Jalan 20/13, Taman Paramount, 46300 Petaling Jaya, Selangor
3. Del'cs Retail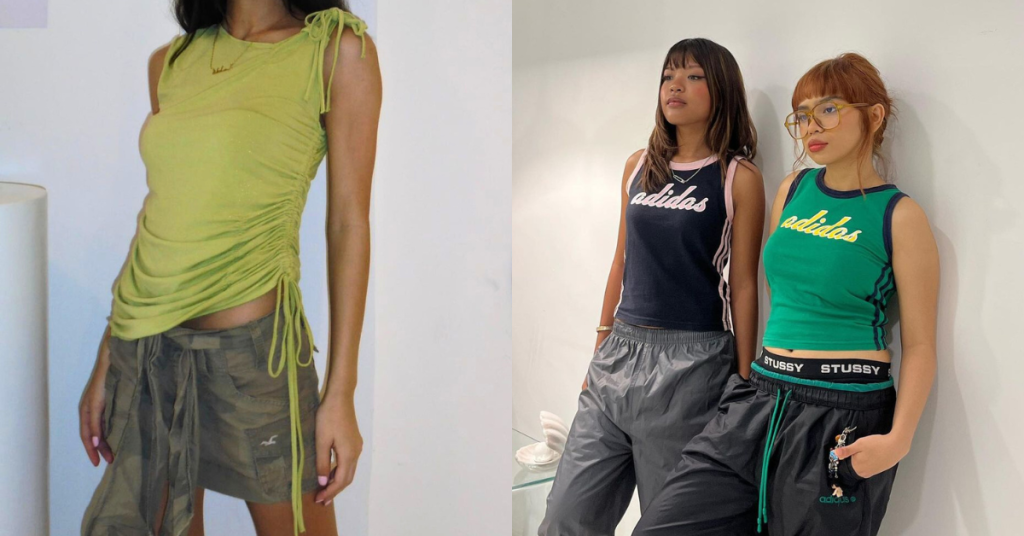 From the word "psychedelics", Del'cs initially started off as a one-woman thrift store show.
The idea came to then-17-year-old Hayley Chang a few months into working with her mother at Awesome Canteen in Taman Paramount.
Starting her own venture shouldn't be surprising as Hayley comes from a business family, one that also owns other popular shops in the area, including ilaika and Chipta 11A.
Sharing her experience online, the young founder decided to drop out of college after five months and officially opened Del'cs Retail in December 2020.
Months before that, she was already liaising with contractors, carpenters, and even her trusty Fengshui Master to build the place of her dreams. So you could say she knew exactly what she wanted and went for it.
A week after Del'cs launch, her friend Chew Si Khai from high school approached her and asked, "Who's helping you with the finance of the store? I might know a thing or two about business. Maybe we can work together!"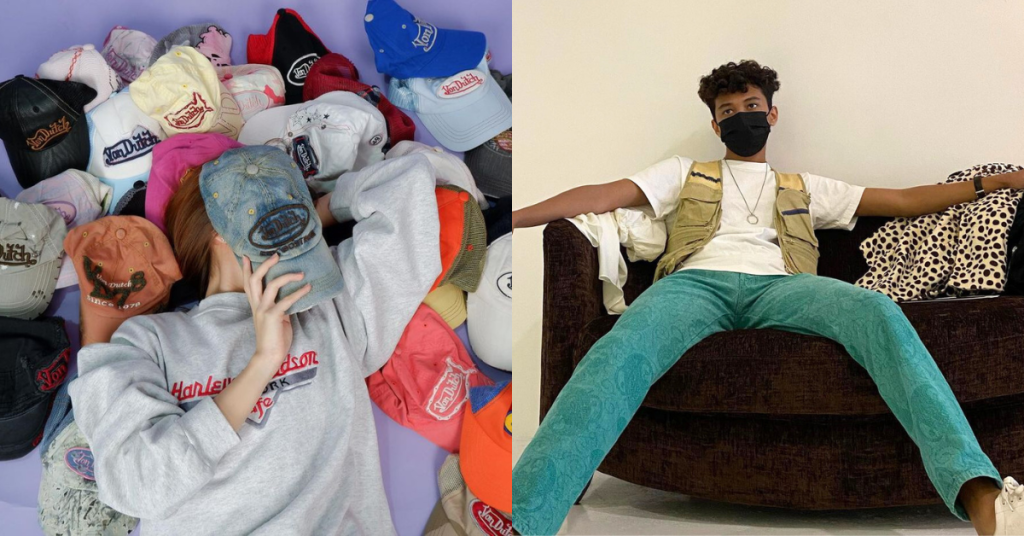 Some of their curated collections are more laidback, while others are best described as Y2K and feminine. Similar to other stores in the list, Del'cs Retail thrifted pieces are priced from RM50 and above.
Both Hayley and Si Khai are avid social media users and translate their marketing plans accordingly. In an interview with Men's Folio, the pair said that coming from a Gen Z background helps resonate with their audience.
It's as simple as, "Because they watch and like what we also watch and like." But while social media is a great tool, it's not without its complications. "There are new trends every few weeks, maybe even every few days," Si Khai explained.
Besides thrifted items, Del'cs Retail has also started creating their own in-house collection this year. Sustainability and ethical fashion are still part of their ethos though, and the store collaborates with a local manufacturer for the project.
Website: Del'cs Retail
Opening hours: Tuesday, Wednesday, and Thursday, 1PM to 7PM | Friday, Saturday, and Sunday, 11AM to 8PM | Closed every Monday
Address: 29, Jalan 20/13, Taman Paramount, 46300 Petaling Jaya, Selangor
4. LOOOP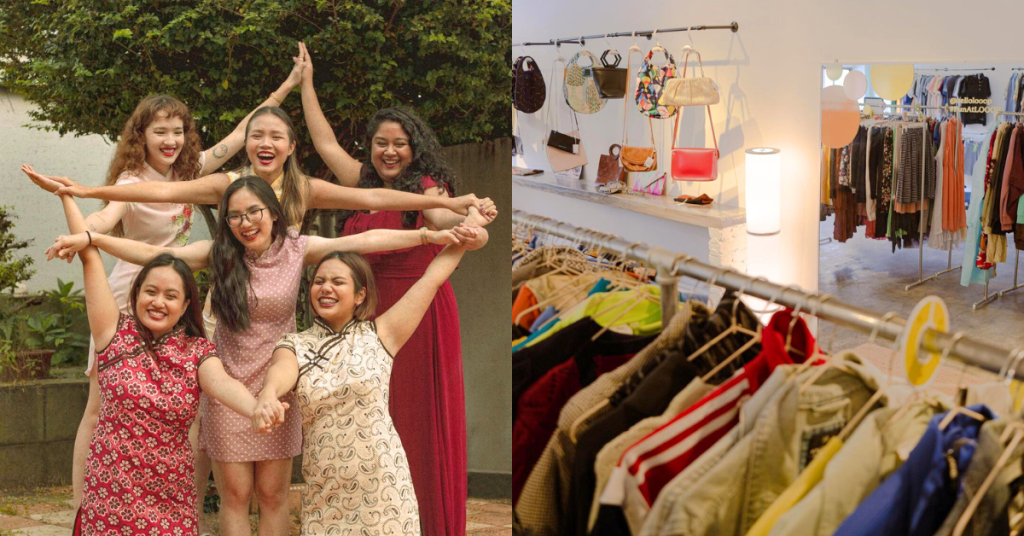 Opened in May last year, LOOOP is the brainchild of local social media influencers Adani Bakhtiar, Bay Doucet, and Emma Khoo.
To encourage more conscious shopping, the three ladies decided to open up a thrift store that not only sells items, but also buys them back to be resold to other customers.
How LOOOP works is by allowing contributors (AKA donators) to let go of old clothes and earn back a little sum of money with each piece.
This business model creates a more active cycle of thrifting, where shoppers are rewarded for practising sustainability. And it's easier compared to selling it off on your own through other second-hand platforms.
The store is open to walk-ins for purchasing, but you'll need to book an appointment to sell your clothes or accessories.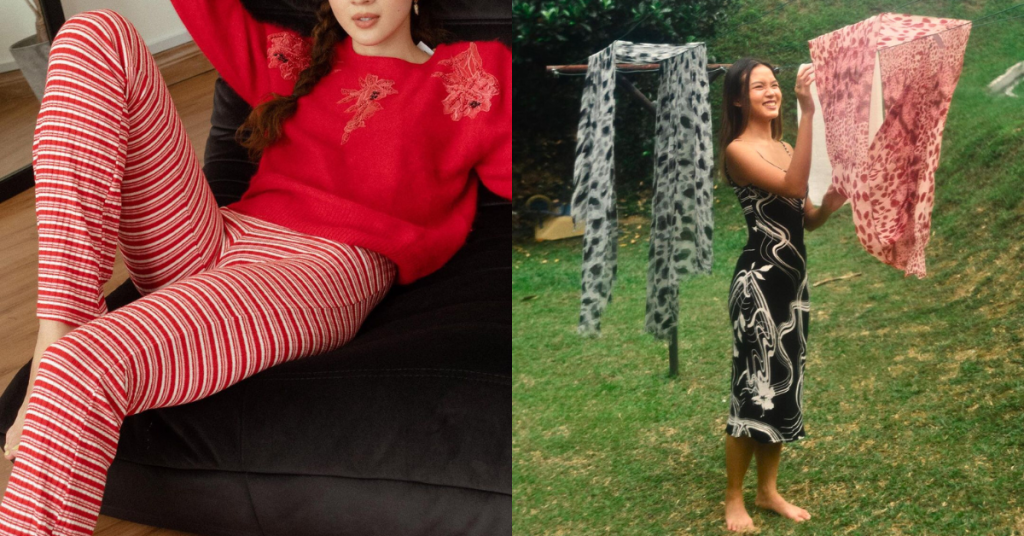 According to their website, appointments are released on a bi-weekly basis on Sundays at 9PM. A maximum of 20 pieces will be selected from your offerings, as the store focuses on rehoming good-quality items only.
Those selections will then be released in stores for eight weeks—five weeks at full price, two weeks at 20% off, and 50% off on the last week. You will then receive a 40% cut of the sales via bank transfer.
You'll be informed of unsold items by the end of the eight weeks. If not collected, they'll either be left on LOOOP's shelves or donated to a recycling centre.
In an interview with BURO, Emma the co-founder said, "LOOOP slows down clothes from ending up in landfills. We give a second (or third or fourth) chance to a piece of clothing and keep them in a cycle of wear."
This sums up the brand's ethos pretty clearly, a business model that they hope will expand far beyond KL and to a broader audience.
Website: LOOOP
Opening hours: Tuesday to Friday, 2PM to 9PM | Weekend, 12PM to 7PM | Closed every Monday
Address: 20-A, Lorong Rahim Kajai 14, Taman Tun Dr Ismail, 60000, Kuala Lumpur
Read other articles we've written about Malaysian startups here.
Featured Image Credit: FIFTH (left) & LOOOP (right)