Being diagnosed with a tumour is never easy. Not only is accepting the news of your illness hard, but it also means you have to do some deep internal reflections.
This could be changing your diet, or more importantly, your lifestyle.
For Tracy Ngo and her husband, Lai Keun Ban, the diagnosis was a wake-up call that changed the course of their lives in more ways than one. It wasn't long before they started the now-popular vegetarian restaurant chain—Simple Life Healthy Vegetarian Restaurant (Simple Life).
She shaped her pain into a business opportunity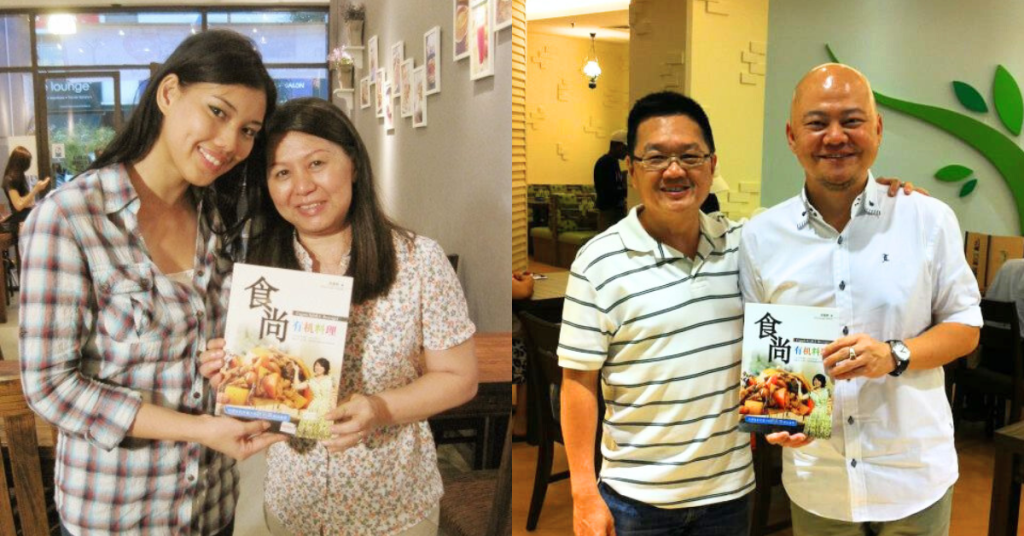 The restaurant chain was founded in 2011 by Tracy and Lai, and this wasn't their first venture. 19 years prior to that, the couple had opened an organic shop in Melaka.
So, while venturing into the vegetarian business seemed like a natural next step, Tracy had a motive closer to home.
Not long before that, the founder discovered a small tumour near her ear. And similar to many other patients, it was after removing it that she found herself adopting a vegetarian and organic lifestyle.
She went on to write a few recipe books teaching others how to prepare flavourful organic vegetarian dishes at home. The goal was to debunk the myth that such food is bland and unappetising.
Many of the menu items at Simple Life adopt more natural ingredients and were developed by the founder. She wanted to make each dish healthier without compromising on taste and aesthetic values.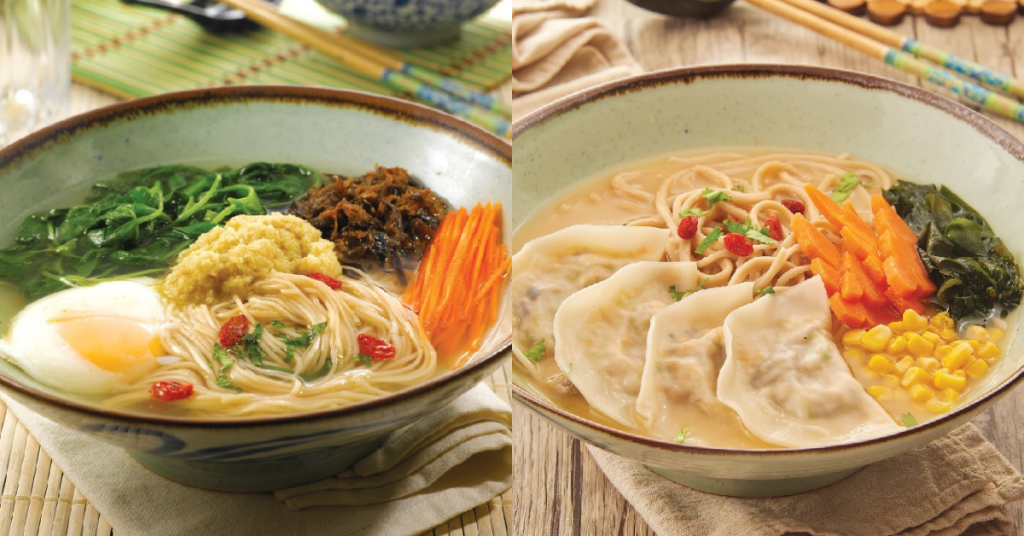 With more and more processed food being produced, the founders also felt that Malaysians were getting less familiar with healthy food. So their other goal with Simple Life was to raise awareness about healthy eating.
Looking at their large array of offerings, it's hard not to be impressed with how they've turned well-loved dishes into delicious vegetarian versions. Being frequent visitors, we can vouch for their tastiness.
Some of the more popular menu staples at Simple Life include lei cha with brown rice, ginger extract with brown rice mee sua, vegetarian nasi lemak, and curry laksa.
Built from a shared ideology of healthy eating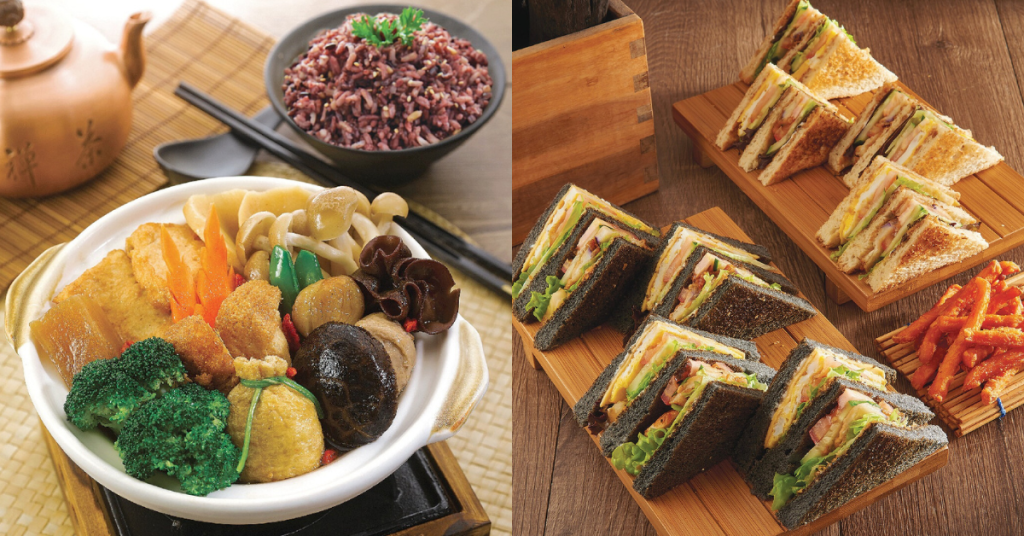 According to the brand's page, Lai is a strong believer in incorporating healthy eating into our daily lifestyle. This is done by consuming more fresh vegetables and fruits, as well as avoiding processed vegetarian products, which might come as a bit of a surprise.
This is because the latter, which are products like vegetarian "goose", "chicken", and "fish", are made from seasoned flour with colouring and additives. So, despite being meat-free, they aren't necessarily healthier.
As such, Simple Life's menu items are instead focused on highlighting natural vegetables.
The restaurant also uses brown rice, a signature item, as it is generally healthier than the usual white rice. Healthline explains that brown rice is higher in fibre, magnesium, and other nutrients. Meanwhile, white rice is refined and contains a higher level of glucose.
In fact, a study by Harvard University found that white rice has a high glycemic index, meaning it can cause spikes in blood sugar. So it might not be the best option for those prone to developing diabetes.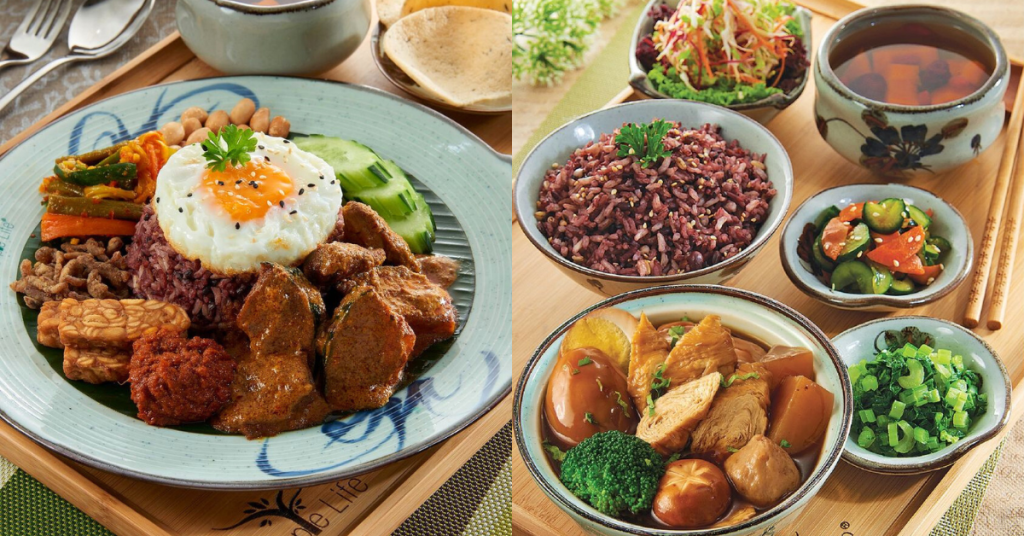 Simple Life's website also states that the brand uses organic flour imported from Australia, and serves charcoal bread made from Japan-sourced edible charcoal.
Besides that, the brand is said to keep in line with their philosophy of healthy eating by avoiding artificial flavourings, colours, additives, preservatives, colouring, and MSG.
With that, the first Simple Life restaurant was set up in Sunway Pyramid. And since then, they've opened 12 other outlets in various malls around the Klang Valley, such as Pavilion Elite in Kuala Lumpur and IOI City Mall in Puchong.
In terms of professional achievements, Simple Life has won business awards like the 16th Asia Pacific International Honesty Enterprise – Keris Award 2018, and SME & Entrepreneurship Business Award in 2017.
Not too shabby for a business started born out of passion and desire to promote healthy eating.
One of a few organic vegetarian restaurant chains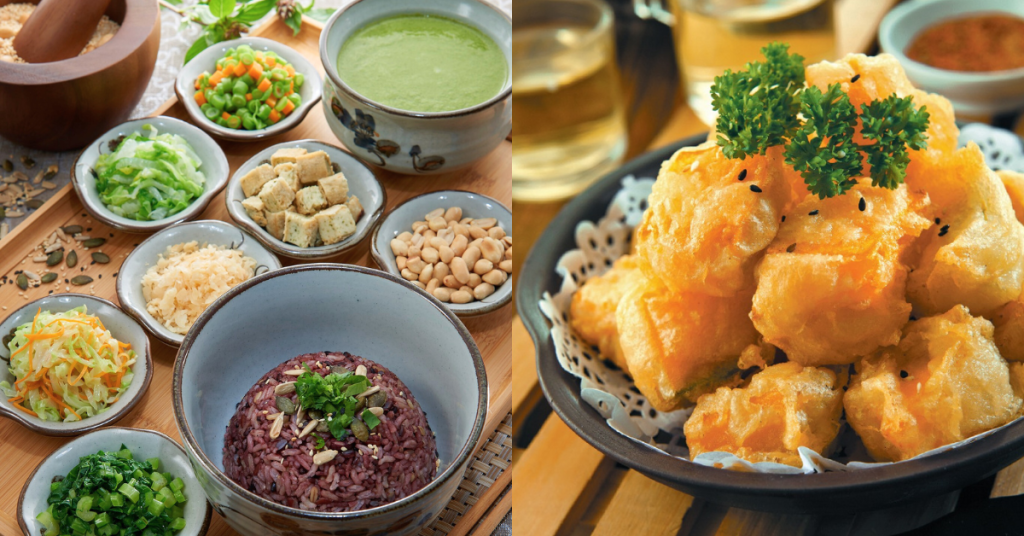 In a way, their story reminds me of another restaurant chain specialising in organic and vegetarian food called BMS Organics.
Between the two, I used to frequent the latter more often simply because it was closer to home. It also helped that BMS Organics has more outlets in comparison, with one less than a kilometre from my front door.
Putting that aside, though, the two restaurants share a similar goal of wanting to promote healthier living through better diets. BMS Organics was started by Dr K.B. Lee with his brothers who worked in the field of accountancy and engineering.
In regards to the food offerings, the two restaurants also provide similar options, like curry laksa and Hakka lei cha. Having been to both establishments, I would say that they each have distinct flavours that make them unique.
As the Malaysian saying goes, they're "same-same, but different."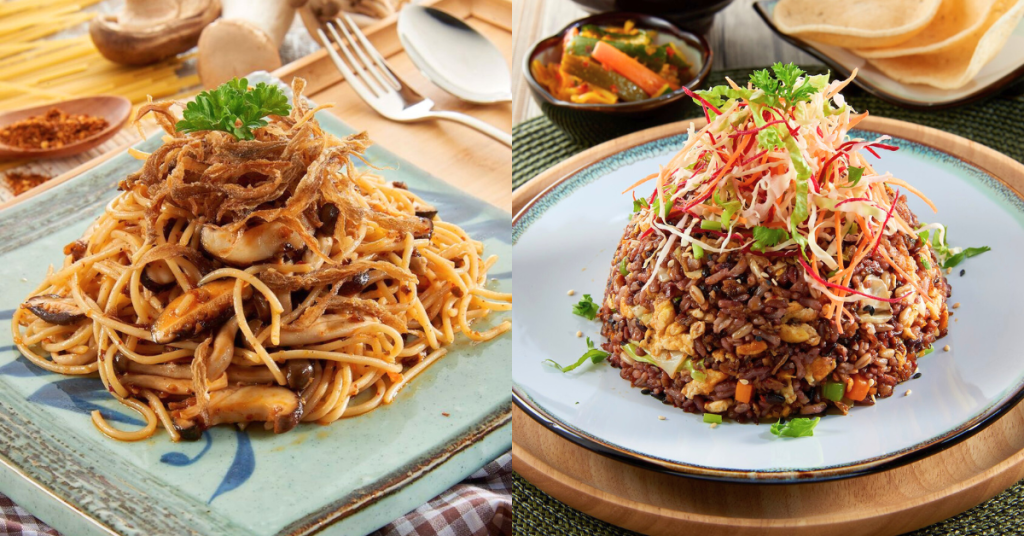 Aside from their older organic restaurant, Simple Life isn't the last of Tracy and Lai's efforts to promote healthy vegetarian food to the Malaysian masses though.
In 2009, they opened Garden Recipe, another healthy-eating restaurant founded on the same principles, and it still stands today, although it seems that their organic store opened in 1992 might no longer be around.
Learn more about Simple Life Healthy Vegetarian Restaurant here.
Read other articles we've written about Malaysian startups here.
Featured Image Credit: Simple Life Healthy Vegetarian Restaurant