At Vulcan Post, we've covered quite a number of Malaysian entrepreneurs who are passionate about reviving batik as an everyday choice of clothing. Some of them include Spirit AnimalCo, BatikTEKTURA, and inisaya.
One thing they all share in common is the massive reception and growth their brands have seen in recent times. Spirit AnimalCo and BatikTEKTURA even have their own boutique stores in the Klang Valley which help in promoting their names.
But tucked away in Melaka is Batikbynell, a home-based bespoke fashion house specialising in batik pieces.
Turns out, it was founded by a mother-daughter duo of Nyonya descent.
They were born thready for this
In her childhood days, Nellie was influenced by her mother who used to toil away at the sewing machines. "[She] used to sew pretty clothes for us," Nellie reminisced. "She is 86 [years old] now and still sewing."
Her daughter, Ann Jee (nicknamed Jee), had graduated with a bachelor's degree in social sciences in 2020. She was all set to begin her job training with an aviation company in Singapore.
But the pandemic struck and halted everyone's plans, including Nellie's husband who's a part of the aviation industry.
So during the MCO, probably bored out of her mind, Jee suggested she and her mother start an online business together selling batik attires.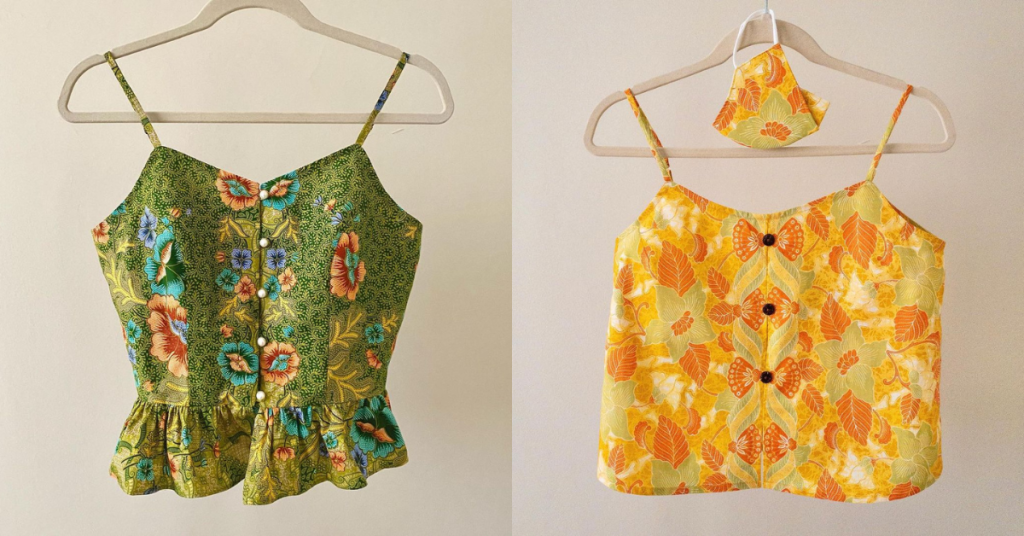 The founder isn't a stranger to the tailoring business, though. Before Batikbynell, she was already a part of the industry and still has regular clients.
A notable and regular client of Nellie's is the Tehillah Dance Academy in Taman Universiti, PJ.
"The ballet teacher will normally tell me of their theme, I'll listen to the music and see the dancer's movement, then I'll design something suitable for them."
This was just one of many ballet schools in PJ that she would collaborate with.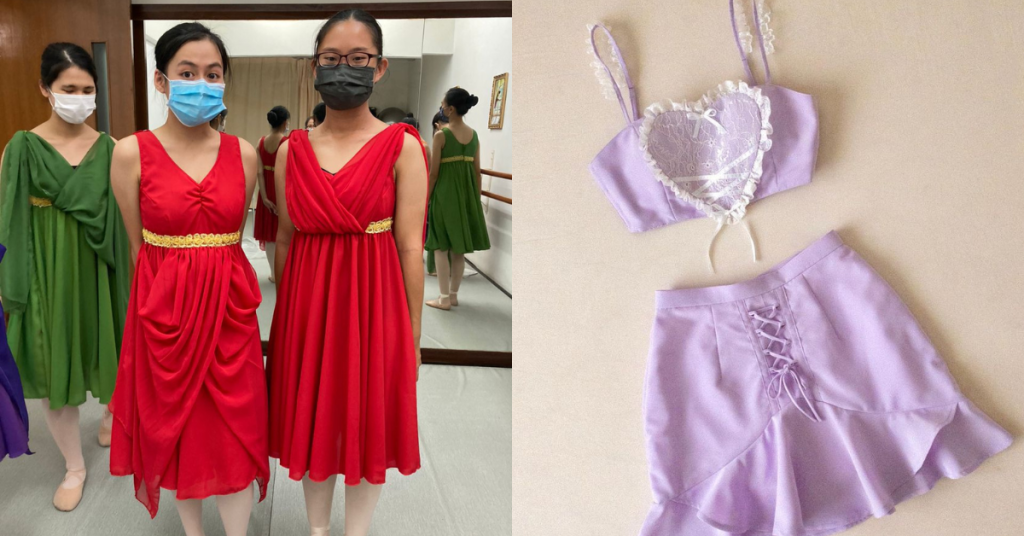 Her sewing was quite popular amongst those that Jee knew as well. The 25-year-old would frequently don the clothes made by her mum out and about.
So much so that people began asking if Nellie was willing to sew for them too.
Thus, the brand's Instagram page was created and Jee posted some of her mum's creations online. Within the first week, the pair received a few orders. And they just kept on coming.
"We were so busy during the lockdown period," Nellie shared. That's no surprise as a year into the pandemic, we saw a 47% increase in Malaysia's online shoppers.
Getting the right fit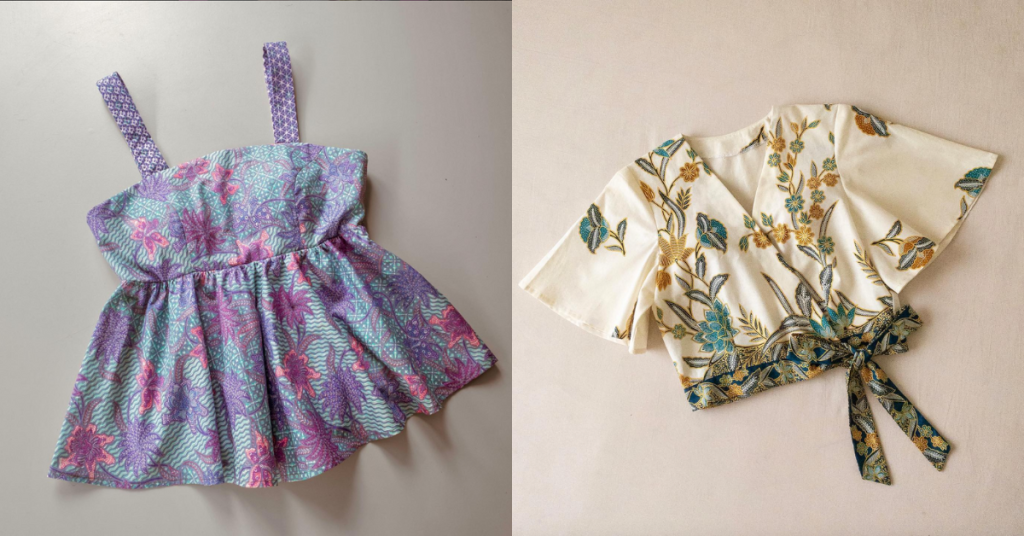 Nellie's intention to focus on bespoke tailoring is to introduce and make batik more attractive to the younger generation.
Having every piece specially crafted to fit a customer's size is not just a matter of comfort, but of versatility and uniqueness. She explained, "In batik, if you make them loose and free size, you will end up looking like wearing a pyjama."
It seems to be a business model that works for them, as Nellie shared that the brand receives enquiries and orders almost every day and for various occasions. Thus, they no longer carry a catalogue as the turnover rates for the batiks are quite fast.
"I don't keep the same design in more than four pieces. I want the clothes to be exclusive," Nellie shared. This is similar to—if not even more exclusive than—what fellow batik fashion brand inisaya does.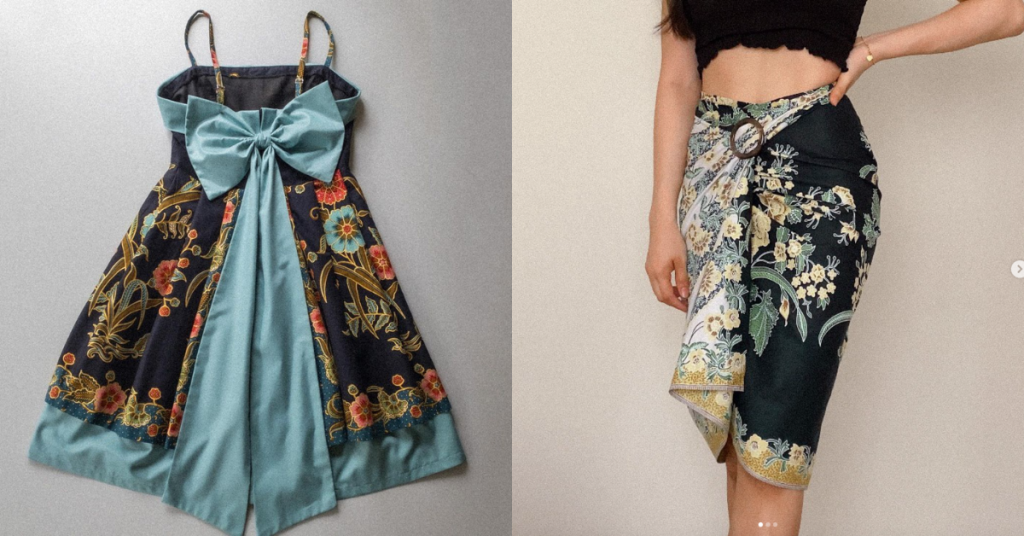 The pricing ranges from RM180 to RM270 depending on the batik material used as there are varying grades of it. It's said that higher-grade batiks have better designs because ​​greater care is taken to match the patterns exactly.
Some of their other offerings like wrap skirts start from RM100, and a set of handcrafted batik tie and pocket square is priced at RM150.
As a home-based business where each component is handmade, the waiting period is understandably longer. Customers can typically expect their orders to be completed within six to eight weeks.
Speaking of her experience, the founder expressed her joy in seeing more non-Malay clients walking through her door. "Some are [even] wearing batik at their wedding reception held in foreign countries," she said.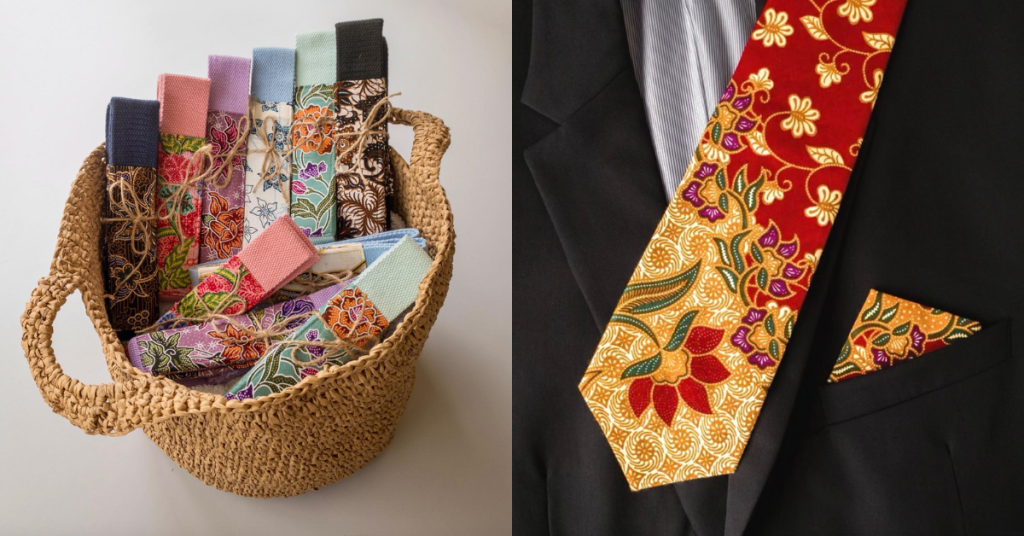 A seamlessly strung pair
Contrary to popular belief, Nellie said running the business with her daughter wasn't as challenging as people made it out to be.
She exclaimed, "We had so much fun working together! We talked about things in and out of the universe. We listened to songs by The Seekers, Arctic Monkeys, [and] Lana Del Rey."
"[We] watched almost all the episodes of Nat Geo River Monsters and the Air Crash Investigation on the computer while we worked. The sewing room was always full of laughter."
But growing up in a Peranakan family has its hardships. "You are always being scrutinised by the elders in the family. We were taught to behave and do things prim and proper," Nellie explained.
She also admitted, "I somehow expect my children to be like that too. I always made Jee redo certain works if they are not to my expectations."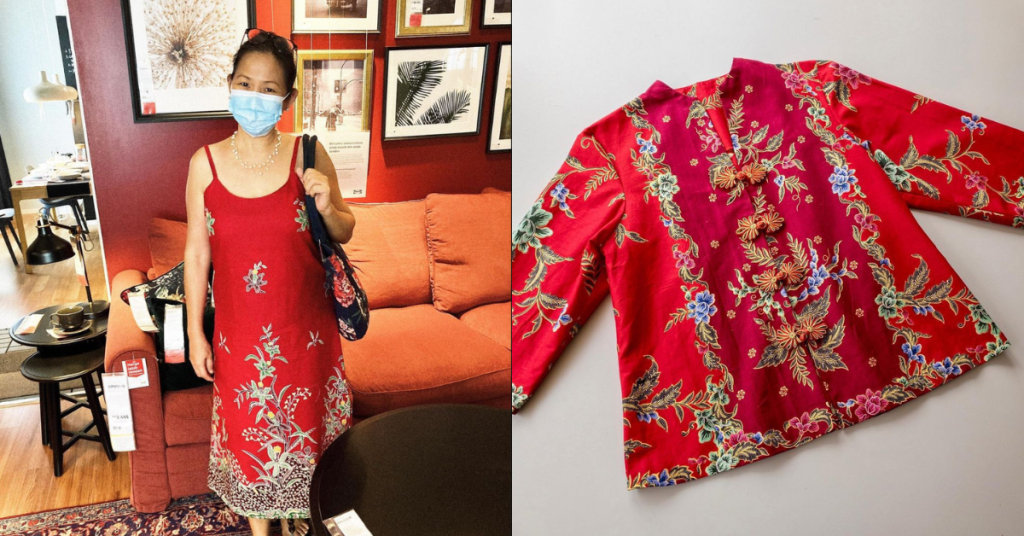 Overall, working with her daughter who comes from a different generation has been interesting and even complimentary, Nellie said.
"She's the one with the digital literacy while I concentrate on the production. We learnt a lot of things together. She became my apprentice and she is a fast learner."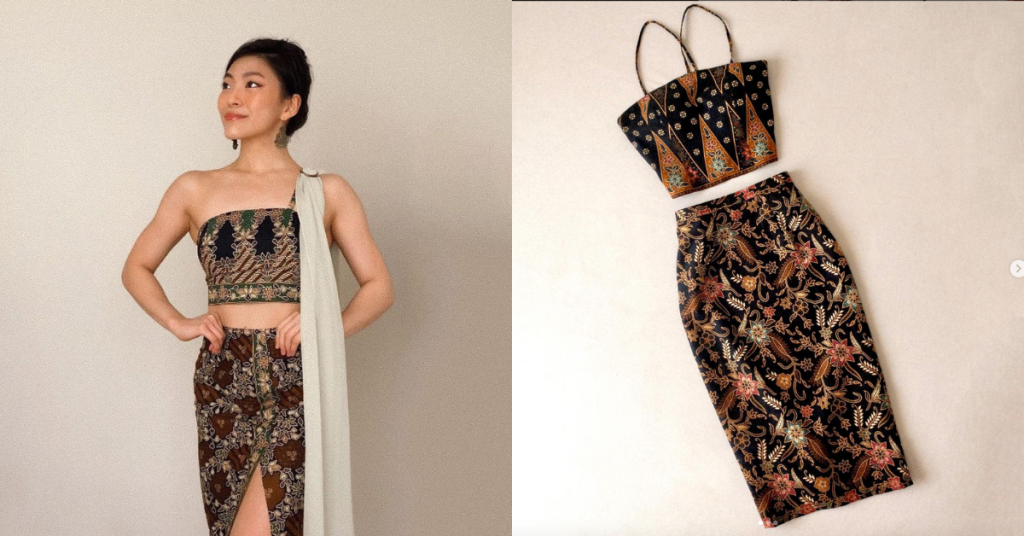 Unfortunately, Jee was finally called to report for work in August last year on short notice. So Nellie handles everything by herself now.
The brand's decrease in Instagram updates is just one such result of this sudden change. "It is quite taxing on me (to manage it alone), but my clients are very appreciative and always thank me for the clothes. That keeps me going."
So for now, there aren't many ready-made apparels available for purchase from Batikbynell yet. But Nellie hopes she'll have more time to produce them soon.
Featured Image Credit: Batikbynell