Being a career woman and being a mother at the same time can be frustrating. The juggle of being present in your children's lives while progressing in the work field is exhausting.
Or at least, that's what I've heard.
Tired of having to choose one or the other, Jacelyn Tan decided to take back control of her life.
In doing so, she also found a new love for baking with her home-based cookie bakery, the.little.things by Jace.
From crunching numbers to crunching cookies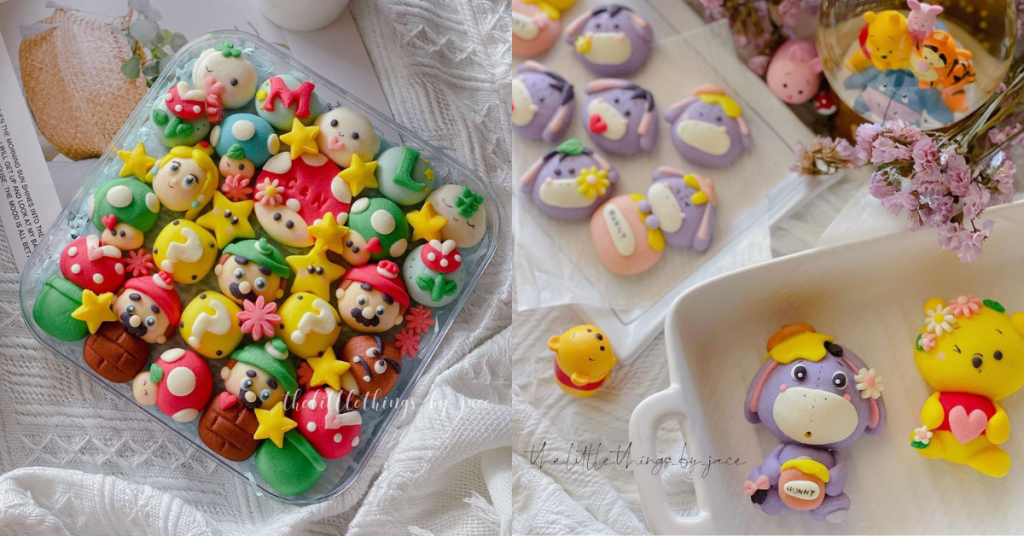 About three years ago, Jacelyn took a career break from her job as an auditor. She had been working in the finance field for local and MNC companies for approximately 13 years.
And in that time, she started a family and gave birth to two children.
But after a while, Jace found it hard to balance home life and work life. "I had to cope with a lot of stress and tight deadlines. Hence, I didn't manage to spend a lot of time with my young children," she confided.
"I knew that this wasn't the life I wanted so I decided to take a break. Thankfully, my husband and parents are very supportive of my decision."
With a determination to spend more time with her young children, Jace tendered her resignation. But her manager countered it with an offer for a year's worth of sabbatical leave.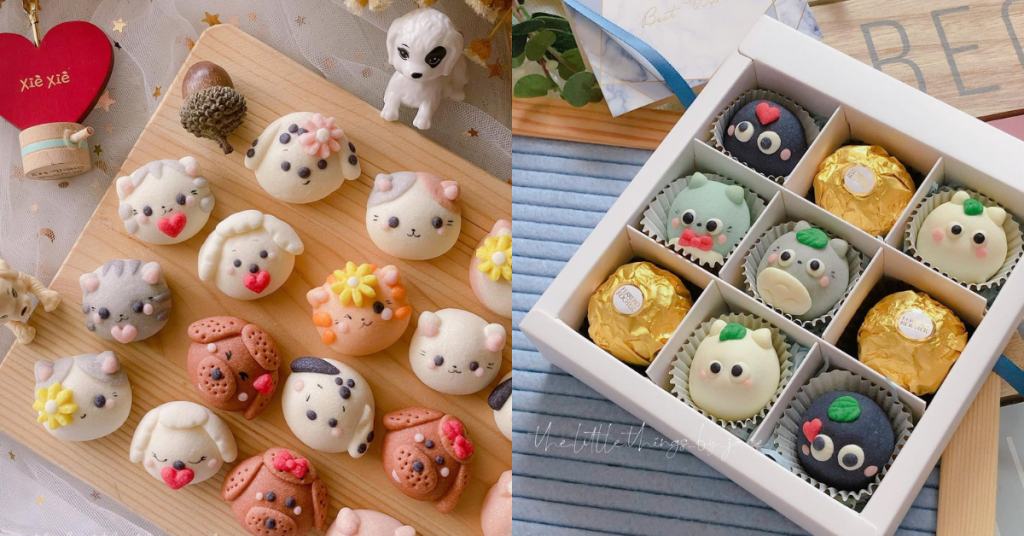 So she took up the opportunity and relished being more present in her children's lives.
It was during this period that she came across adorably designed meringue cookies on Instagram. They were cute enough to entice her into trying baking again.
Before this, Jacelyn had tried baking cakes by following step-by-step guides on YouTube. But what came out of the oven never really turned out quite right.
"The outcome can be very different from what I expected, as there are various reasons for the failure," she shared.
But she just "couldn't resist" the cuteness of the meringue cookies and decided to give baking another go.
She had a butter experience this time around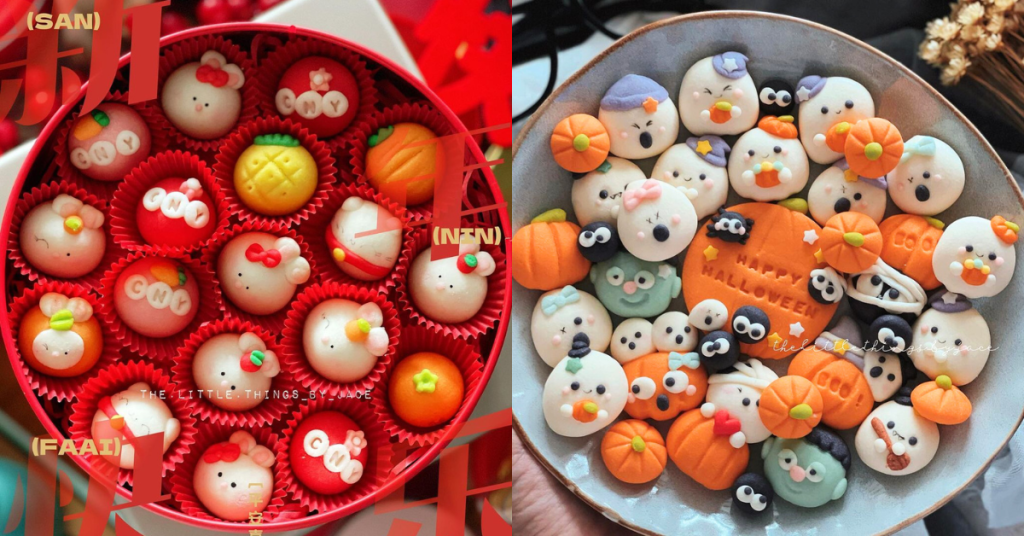 Learning from her mistakes, though, Jacelyn opted to have a more tailored baking experience this time. She stumbled upon a teacher who could make cute meringue cookies and signed up for a class.
"I attended her class and found out that baking is actually not that bad. I mean, at least making cookies is easier than cakes," she opined.
So she attended more baking classes, a few online classes with teachers from Taiwan, and also did self-learning from YouTube.
When she wasn't spending time with her two children and husband, she was in the kitchen practising her newfound interest.
Once confident with her creations, Jacelyn started sharing her cookies on Instagram. With the delicate designs made, it's no surprise that people grew intrigued and began asking to buy from her.
Thus, the.little.things by Jace was born.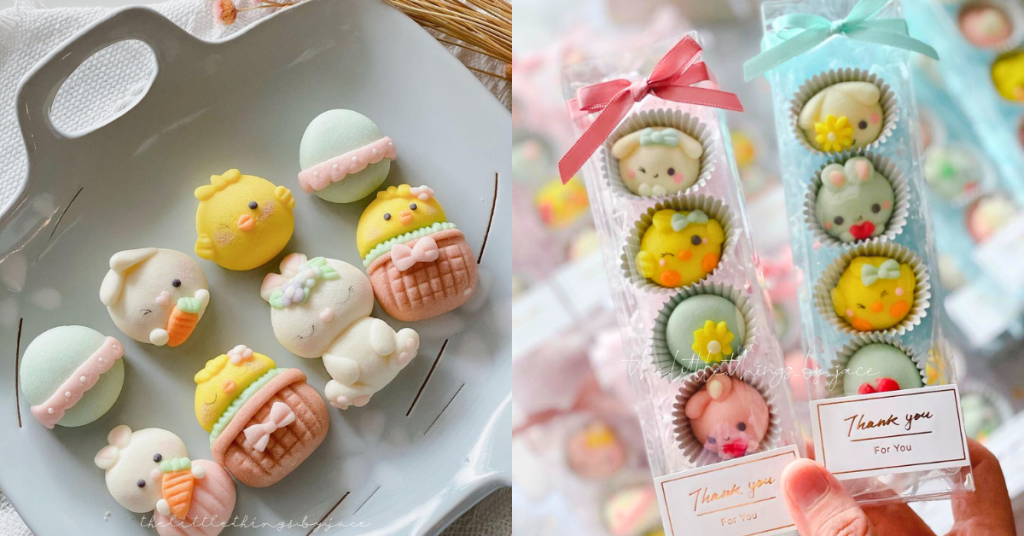 The brand started out selling meringue cookies shaped like cute cartoon characters. However, it's since pivoted to making butter cookies as Jacelyn found meringues too sweet.
"[I'm] too old to handle sweet stuff," she teased without revealing her age.
Her kids also loved the meringue cookies, but she figured it wasn't the healthiest snack to always have at home. So butter cookies were the alternative she found.
The designs are still adorably attractive cartoon characters, such as Disney princesses, Studio Ghibli's Totoro, and even Warner Bros' Mario and Luigi. But she stated that the most popular request so far is for Tsum Tsum characters.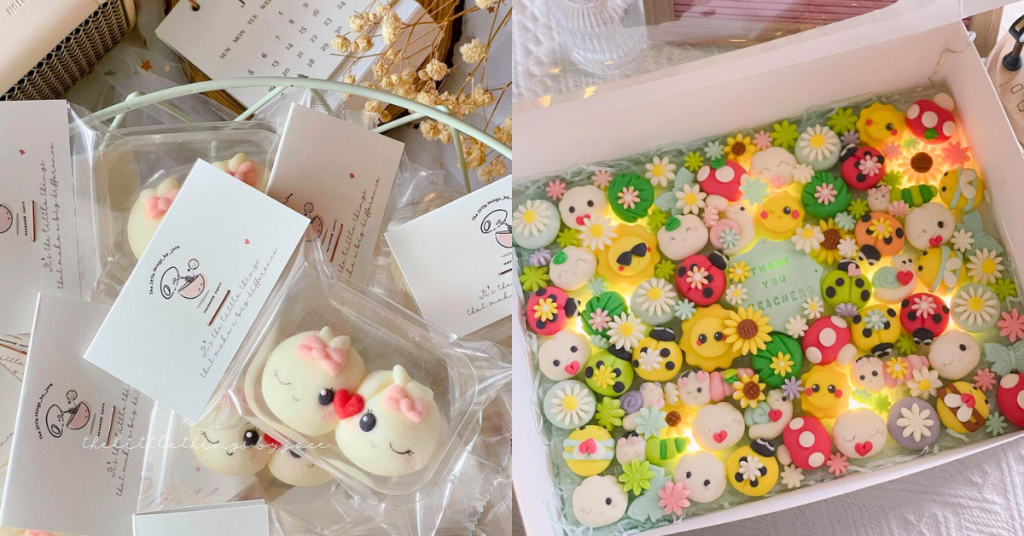 If there are special requests for designs that are not within her capabilities, Jacelyn shared that she sticks with being honest and declines the order.
"I do not want to make something that I am not ready for and that I don't think looks like what the customers need."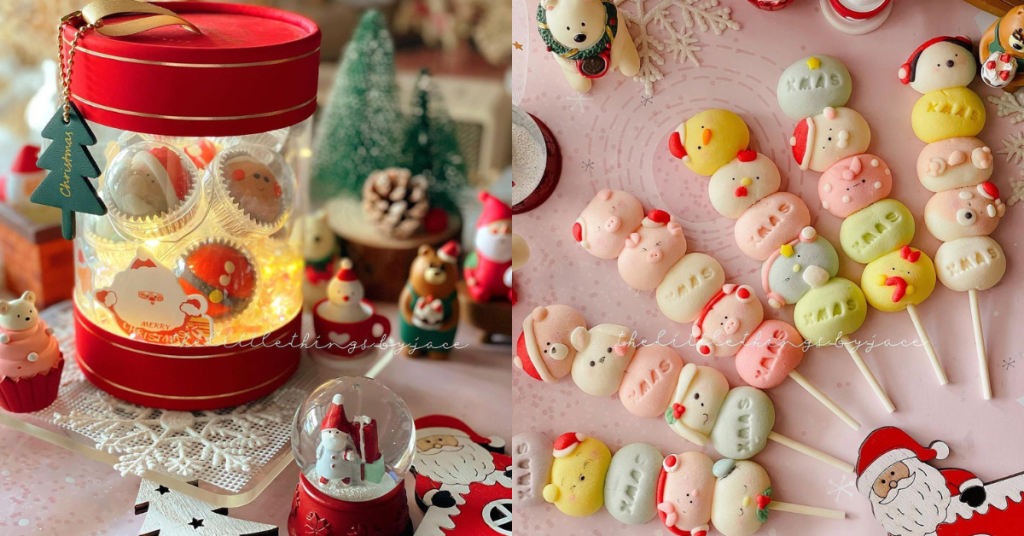 During festive seasons, there's also an exclusive menu item—butter cookies with fillings like chocolate and pineapples.
The prices vary from RM4.50 to RM300 and above, depending on the butter cookies' flavours and designs.
The choice of packaging also plays a part in the final pricing. There are packages for full moon gift boxes and fairy light gift boxes, as well as individually packed door gifts for events.
The mother of two handles everything in the business by herself, from coming up with designs and marketing on social media, to baking and arranging the deliveries.
But she does receive help for bulk orders from her parents and children when the work is too much for her alone. This is especially the case during the brand's peak seasons (AKA cultural festivities).
Girlbossing through life on her own terms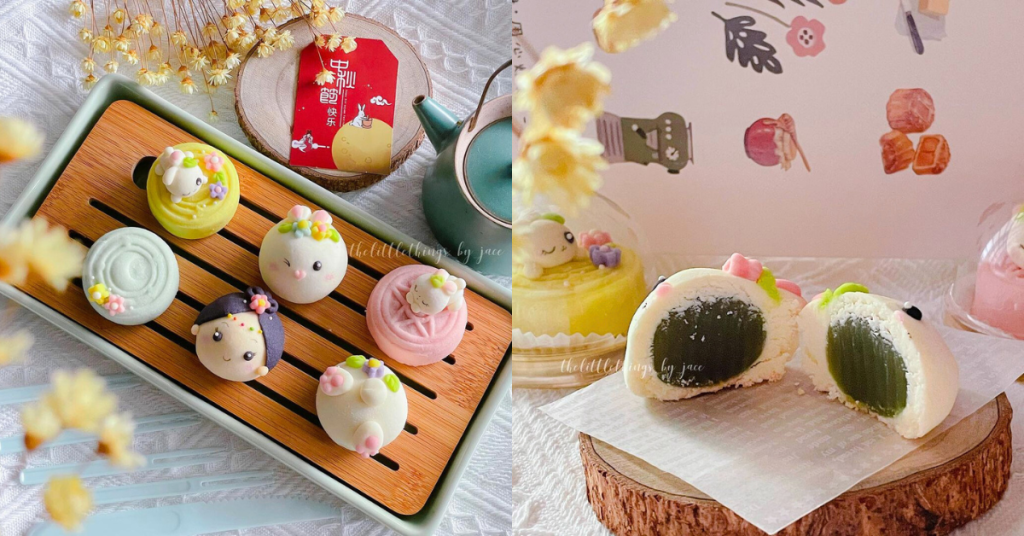 Speaking to Vulcan Post, Jacelyn shared that this venture wasn't in her initial plans at all. She introduced herself, first and foremost, as a full-time housewife.
"My full-time job is still a mother, tutor, driver, maid, and chef (to my children)," she jokingly described. "The business is my part-time job, as I'm a part-time baker now."
As such, orders for the home-based brand are only taken based on her personal availability.
And if you're wondering if she ever went back to work after her sabbatical leave ended, the answer is no.
The reason behind it is the same as why she tendered her resignation in the first place.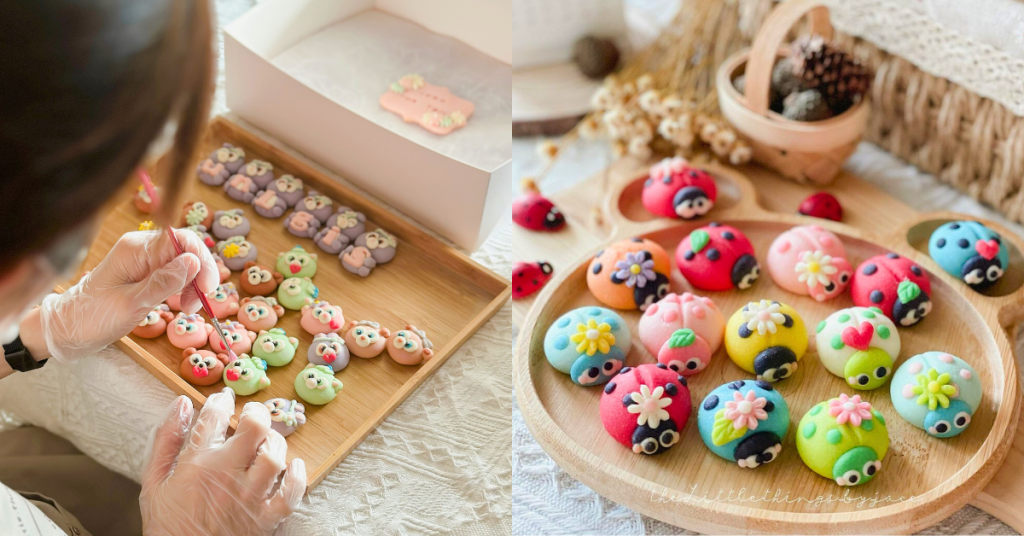 While the largest difference between her old job and new part-time career is the income, the flexibility provides more liberty for her to balance family life and her passion.
Plus, she feels that it's not too different from her last occupation either. The core value for both jobs is mindfully practising patience.
In regards to the.little.things by Jace's future, the founder explained that she was invited by some baking studios to host workshops.
"[They're] for people like me who love making cute cookies, and full-time housewives who wish to earn some pocket money," she said.
So that's her plan for now. To prepare herself for the new role, Jacelyn is back in the classroom brushing up her skills and taking notes on how to effectively conduct workshops.
Learn more about the.little.things by Jace here.
Read other articles we've written about Malaysian startups here.
Featured Image Credit: the.little.things by Jace