Everyone finds that one thing that they're passionate about at different points of their lives and in interesting ways.
Maybe they watched a specific documentary as a child, which then made them realise that they wanted to be a zoologist. Perhaps they were pushed to learn an instrument and fell in love with music after a few years.
For Cindy Koh, it was a university friend who acted as the gateway to her lifelong passion—clay making, which led her to opening Clay Expression, a studio workshop for the craft.
A class that changed her life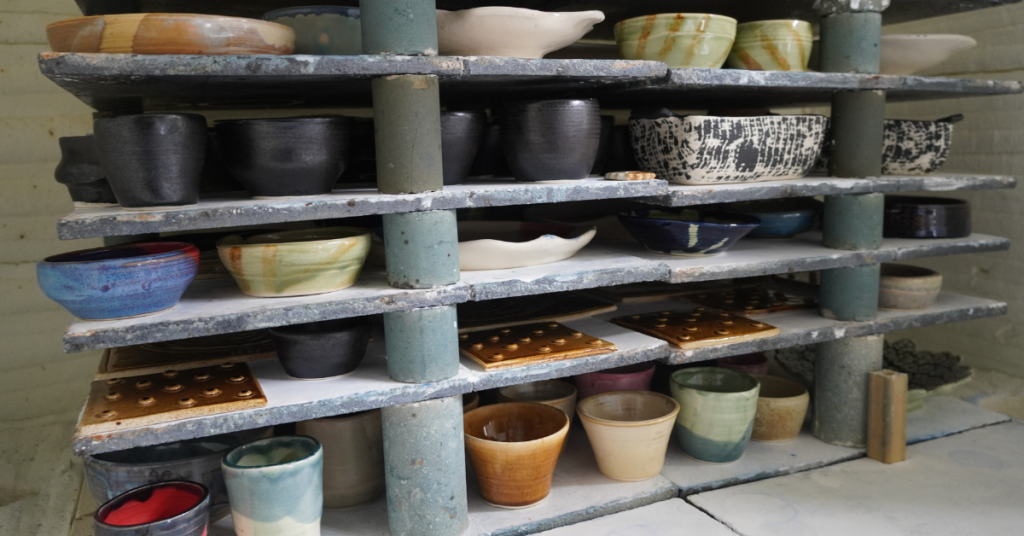 It all started while she was in her first semester at the University of Evansville in Indiana, USA, studying for a Business Administration degree.
A friend of hers would occasionally sneak Cindy into one of her elective subjects, a ceramic course.
It didn't take long for the course to have an impact on Cindy and she grew to like it so much that she took it as an elective the following semester. She then decided to change her major entirely.
"It was the biggest decision I had ever made for my 19-year-old self. It was liberating," she exclaimed.
Her love for the craft made her immediately want to start her own pottery studio upon returning to Malaysia.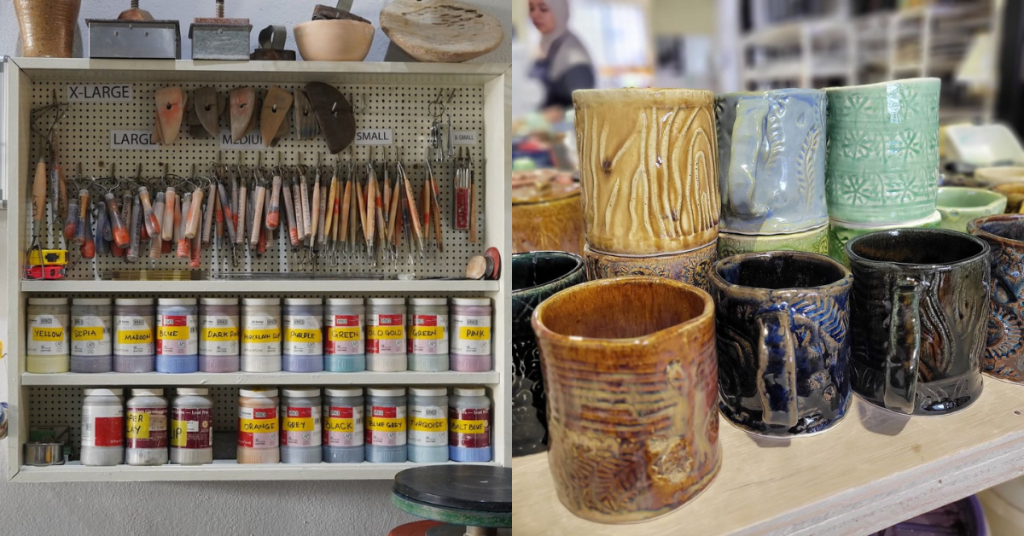 But the timing wasn't ideal as the recession was going on. So, she took her parents' advice and worked for a few years before revisiting the idea.
After a couple of years working in the F&B industry, Cindy made a business proposition to her mother.
"I asked her to loan me RM30,000 to start my studio. My promise to her was that I will fully settle the loan within three years. And if I was not able to, I would pack up and work two jobs to repay her," she shared.
"With that promise, I did not give myself the option of bailing out. Clay Expression had to survive."
So with her parents' support and her determination and commitment to the idea, Cindy went out to change the local pottery landscape.
She seized the clay and made do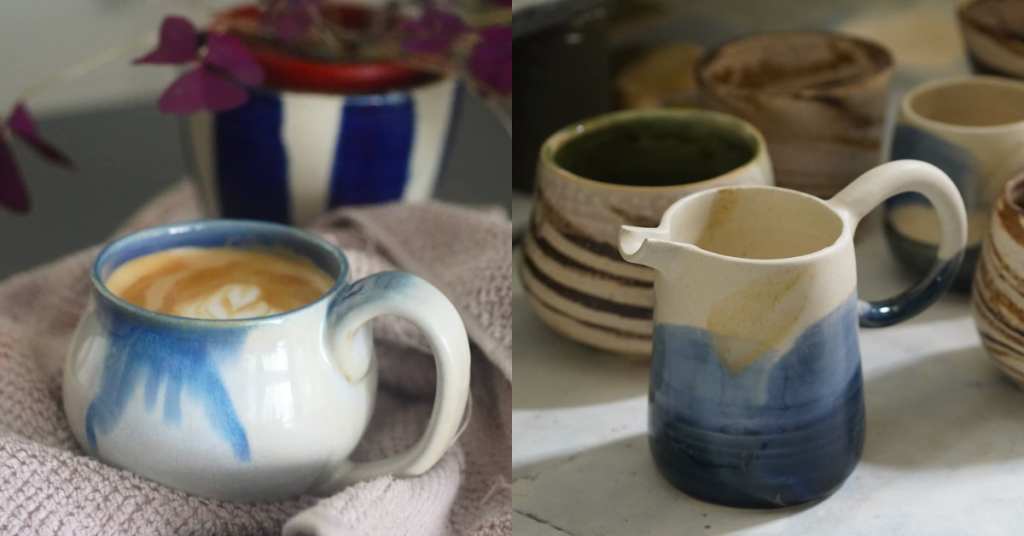 According to Cindy's recollection, there weren't many (if any at all) pottery-teaching studios like Clay Expression when the brand first launched in 2000.
This made it a little difficult for her and the brand, as no one knew of her and it seemed like there wasn't much public interest in learning pottery.
One way she supported herself was by registering Clay Expression with Kraftangan Malaysia, the Malaysian Handicraft Development Corporation. This expanded her market opportunities and increased the number of products that were sold.
She was also a familiar face at weekend and craft markets, where she sold pottery items she had made while also promoting her classes.
"It was tough," she admitted. "I'm grateful that my parents were supportive. Oftentimes, my parents would man my stall at the markets while I spent time at the studio producing works to replenish stock."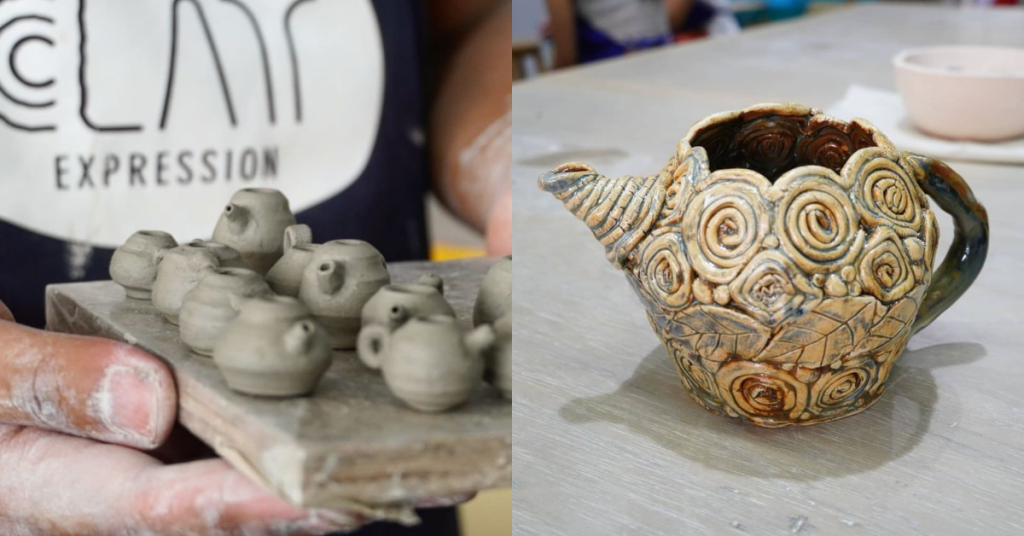 A total of three months were taken to set up Clay Expression, with many things done the old-school way.
Suppliers for crucial equipment like a gas kiln, pottery wheels, and minerals for glazing were located via the yellow pages.
Cindy explained that most of them were located in Ipoh, so she would drive up without the help of a GPS to look for them.
She first found the gas kiln at a factory in Chermoh, where it was tailored according to Cindy's preferences. The pottery wheels took a little longer, as she had to source six of them from Australia.
Lastly, she sourced for glazing minerals to test them out and find out which ones met her needs.
They say pottery is like free therapy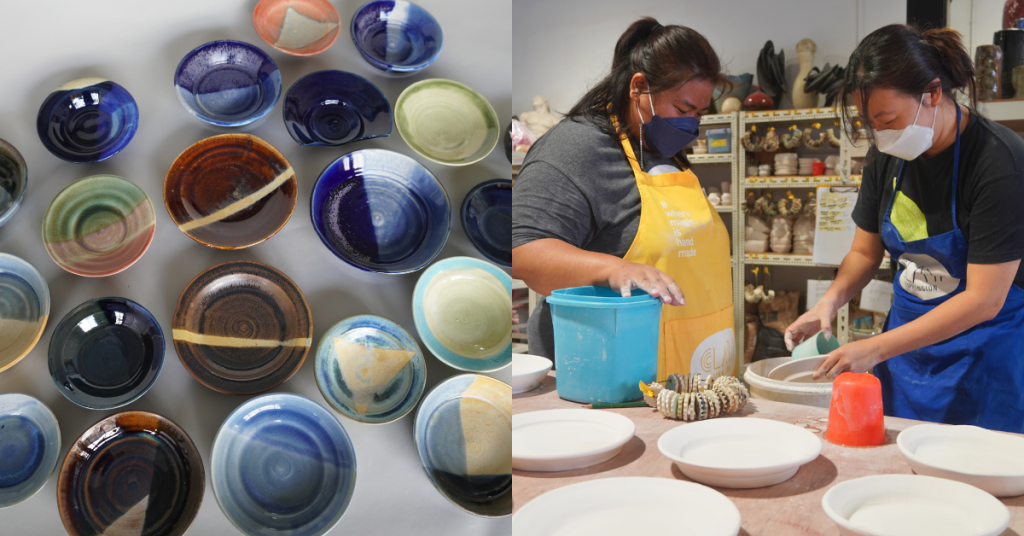 Clay Expression currently offers pottery courses at three different intensities. There are beginner-friendly ones, those for people with intermediate skills, and advanced lessons to refine your expertise.
Each course has a few classes included, with the minimum being four classes and the maximum being eight classes.
As such, students are given the flexibility of choosing their preferred timing and dates online for the lessons.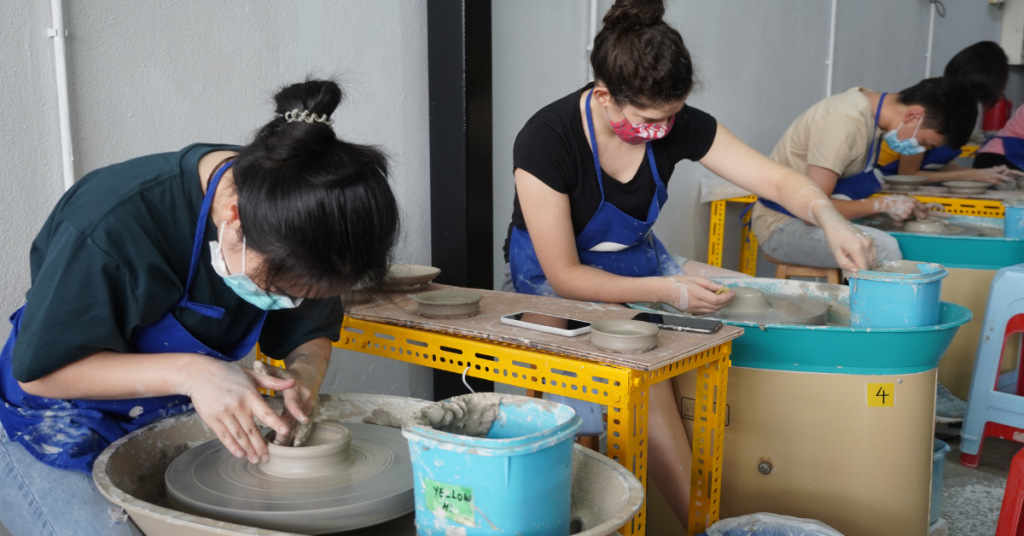 But do note that the courses are valid for two months only, so it's best to complete them as soon as possible.
The brand also has one-day introduction classes for people curious about pottery making. This is where you can craft a bowl, dessert board, or cup of your own.
Overall, the prices for their courses (whether one-off or four to eight classes) start at RM300 and can go up to RM2,400.
Classes are conducted four days a week, with a ratio of one instructor to four students in each session. They receive an average of 20 participants on a weekly basis.
She's totally kiln it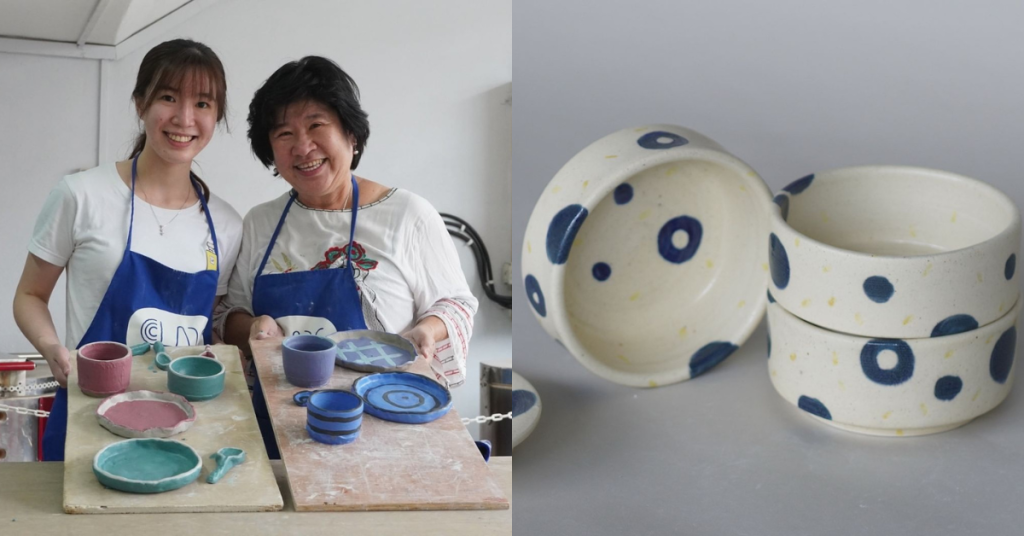 When the brand first started, only half of their customers were locals. But this number has since skyrocketed to 95% in the 23 years since the brand established itself.
In part, Cindy credited this growth to social media and its impact on growing awareness of the art of ceramics.
This isn't to say that only youngsters are getting into the craft. Rather, it has exposed and normalised the art to more adults as well.
"While today's younger generation is more willing to follow their hearts to invest in experiences and take on a less popular profession, more mature folks have become more self-aware," Cindy shared.
"(They) are investing in a hobby away from the fast pace of their careers to create pieces for their own homes."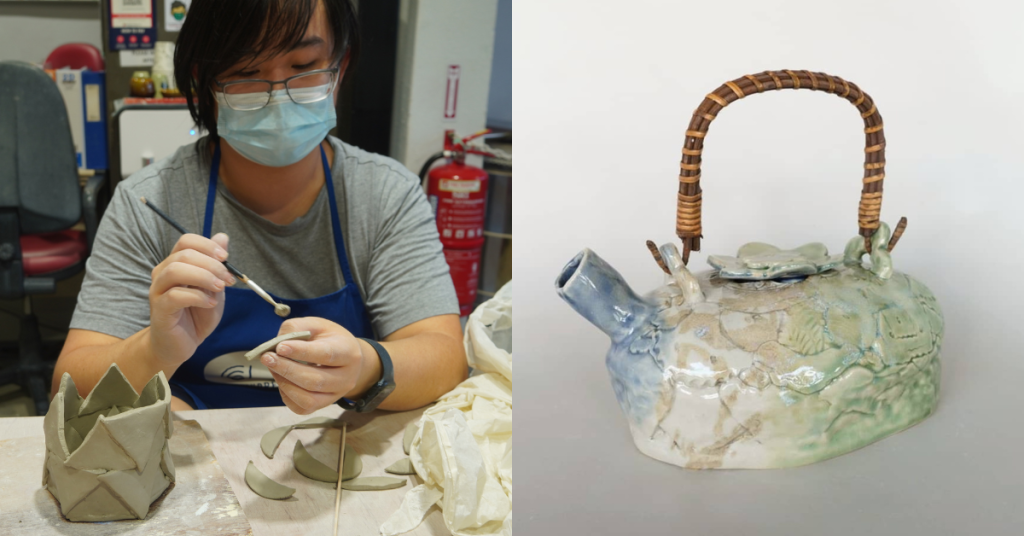 In terms of the future, the brand is looking to stay small and working on refining their skills and offerings.
"I have no plans on expanding. My only plan is to continue making improvements to my current studio," the 50-year-old founder said.
One way the brand does this is by having its staff members individually work on developing new projects.
"I normally follow and guide them closely during the development stage to help keep them on track," Cindy said. "During the week they must also plan time to put in practice to improve their skills."
Besides that, Cindy is also focused on improving her current studio and making it more sustainable. They're already working on making the Clay Expression studio solar-powered, including their kilns.
And, of course, Cindy said, "We want to continue to be creative in developing new programmes and classes for our students and continue to improve our processes."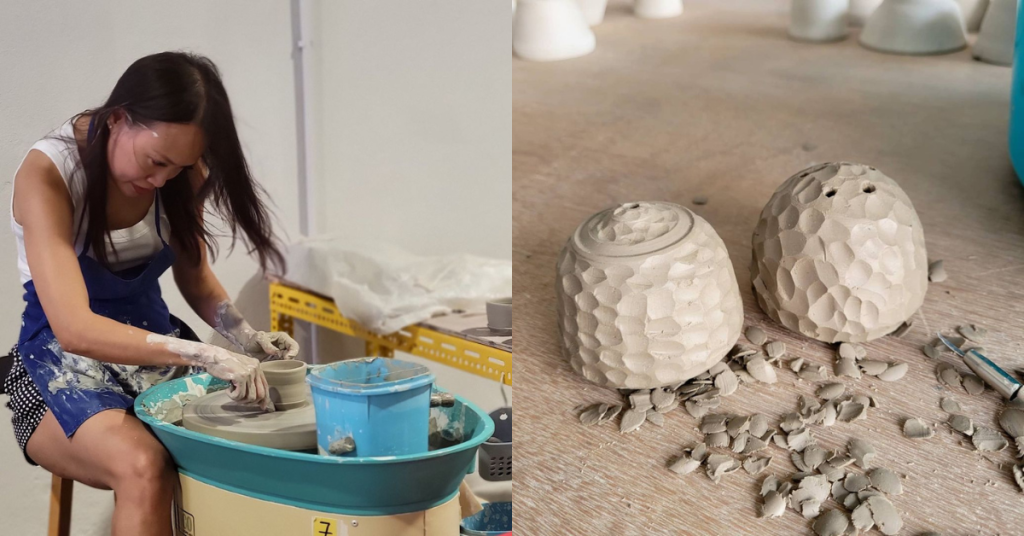 Learn more about Clay Expression here.
Read other articles we've written about Malaysian startups here.
Featured Image Credit: Clay Expression