Happening upon tangankraf's site one day, we were intrigued. We're no strangers to local online marketplaces like Poptron and Krayon where artisans can showcase and sell their crafts.
But there was something that stood out with tangankraf. Typically, a lot of the crafts on these marketplaces tend to be an amalgamation of different styles and media, but you could say many could fall under the modern trinkets category.
tangankraf instead focuses on showcasing traditional Malaysian handicrafts, and while doing so, also highlights the artisans behind each piece.
And the idea for it all started with Play-Doh.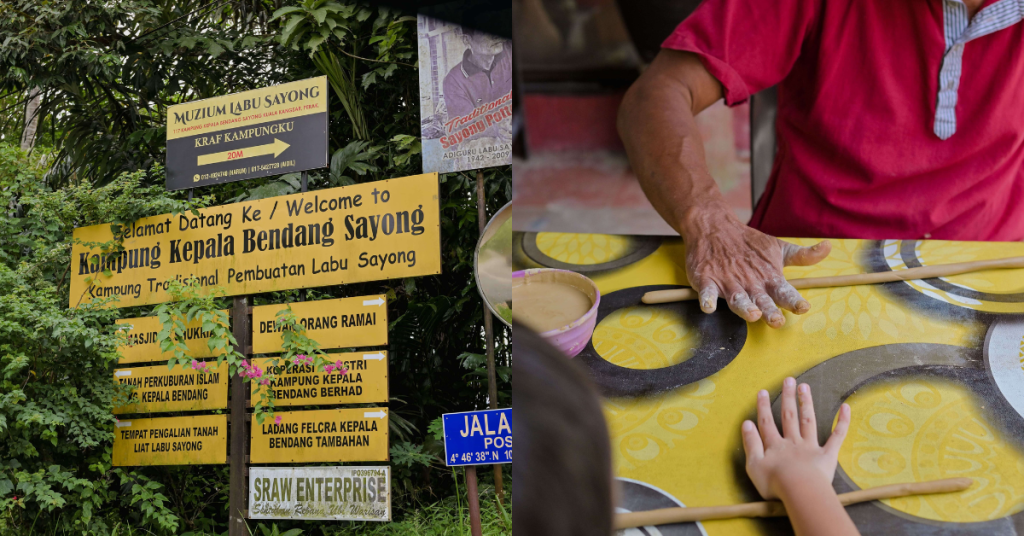 On a trip back to their hometowns, Adi and Aishah had forgotten to pack up their son's Play-Doh. Understandably, their young son threw a tantrum.
But by then, they were already in Kuala Kangsar, Perak, meaning the nearest Toys "R" Us was hundreds of kilometres away.
That's when Adi saw a signboard that read "Muzium Labu Sayong" in the village of Sayong and had a lightbulb moment.
Driving in, he turned to his son and said, "You want to play with clay and make shapes, right? This is next-level Play-Doh."
So they went in and asked if there were classes for kids to make local pottery art. The answer was yes, and as they spent time there, the idea for tangankraf began brewing.
Taking inspiration from everywhere
But before it was a marketplace, it was first a blog. Adi began posting photographs and writing about subjects he was passionate about. This included Malaysia's rich multicultural history and heritage, which is commonly reflected in our handicrafts.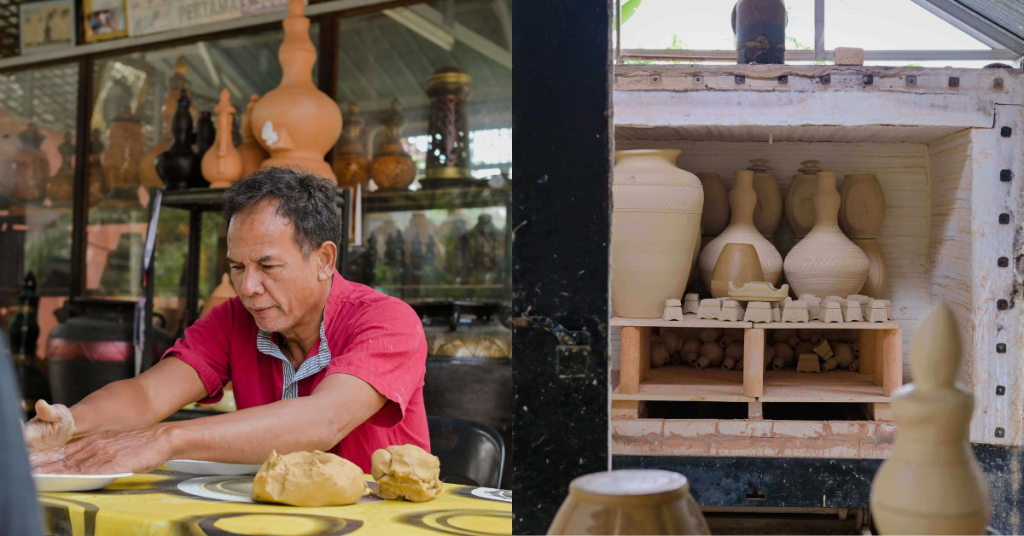 For example, labu sayong is traditionally used as a water pitcher and to store cold water, whereas beadwork once played a crucial part in the local Peranakan Chinese culture.
"I took pictures of [the artisans] and their products, wrote about them, and when I told them about my website, it was them who suggested that I should start selling their products on my blog," he said.
While at Muzium Labu Sayong, Adi and Aishah were also amazed by how most of the artisans they met didn't have an online shop.
With sales and networking depending solely on word of mouth in this technological age, it was interesting to learn how they've been surviving.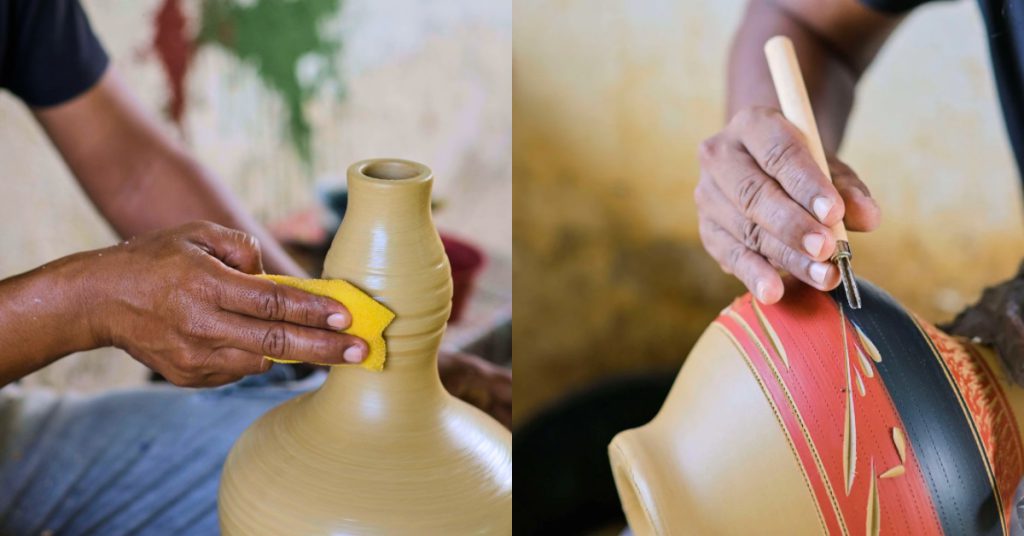 Something that also served as major inspiration for Adi and Aishah was a booklet titled "The Testament of a Furniture Dealer" by IKEA's founder, Ingvar Kamprad.
They ended up closely studying his philosophy and approach to business. Particularly, they admired how the Swedish brand was able to integrate its food, culture, and life philosophies into the store.
Deciding to try the same, they took a leap of faith and incorporated a shop into tangankraf, which at the time was still just a blog.
Bringing traditional crafts online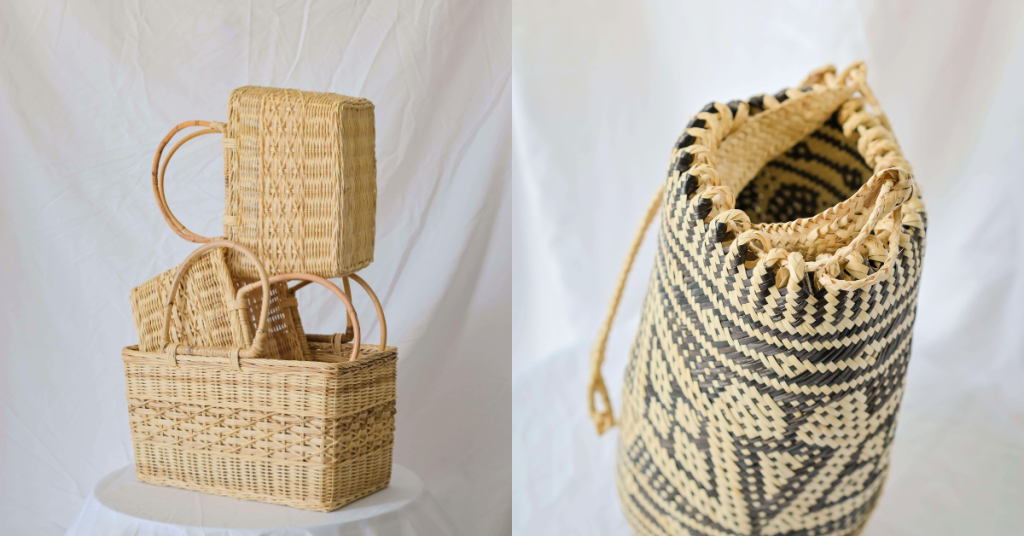 As of now, tangankraf's shop showcases traditional crafts and products from various artisans around Malaysia. This includes rattan products from Melaka and Perak, textiles like batik from Kelantan and Terengganu, and also woven bags from Sarawak.
And the couple don't plan on just stopping there.
"We are actively looking for more artisans from Sabah, Sarawak, Kelantan, and Terengganu," Adi and Aishah shared. "If you are an artisan from any of these states, please email us. The more artisans we have, the better!"
There are no specific criteria at this time, so tangankraf is open to all types of handicrafts so long as they aren't weapons.
Speaking frankly, Adi said, "While we're still growing, we've started to see some sales, albeit not that many." However, it's looking hopeful, as they are actively receiving product enquiries on Instagram and Facebook, some even from as far away as Australia.
Balancing the best of both worlds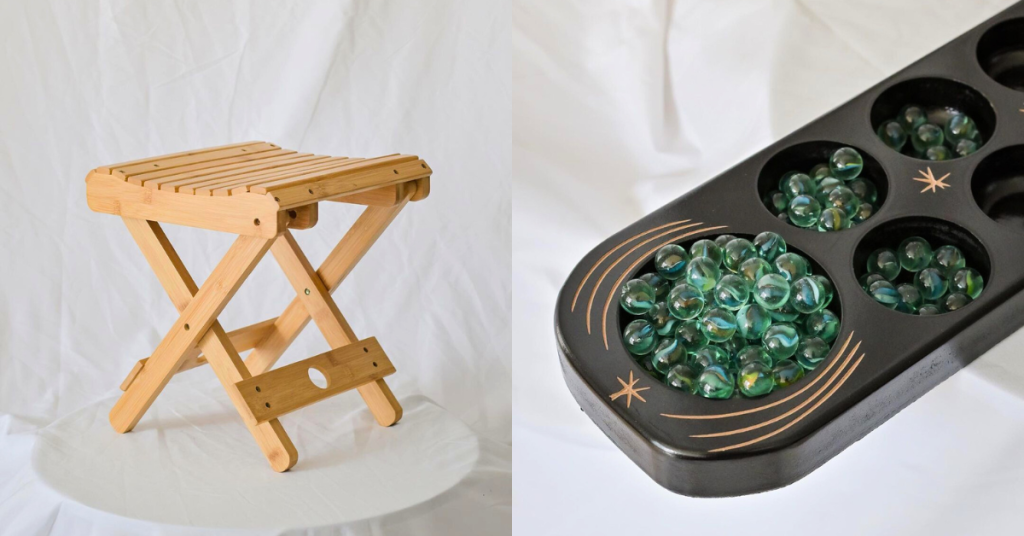 Business-wise, tangankraf operates on a commission-based revenue model, covering the costs of marketing, customer service, and payment processing.
This means that for each item sold, they'll deduct tangankraf's commission from the sale and send over the artisan's share.
To put it simply, tangankraf acts as a middleman platform between customers and local artisans. So you could liken it to Shopee or Etsy, but specifically for traditional crafts and products.
How it works is the artisans typically send over their products and the couple will handle the marketing aspects. This includes product photography, product listing, and product promotion to gain sales.
When a purchase is made, tangankraf notifies the artisans by email with the customer's shipping address. The artisans are then responsible for delivering the product within three business days of receiving the order.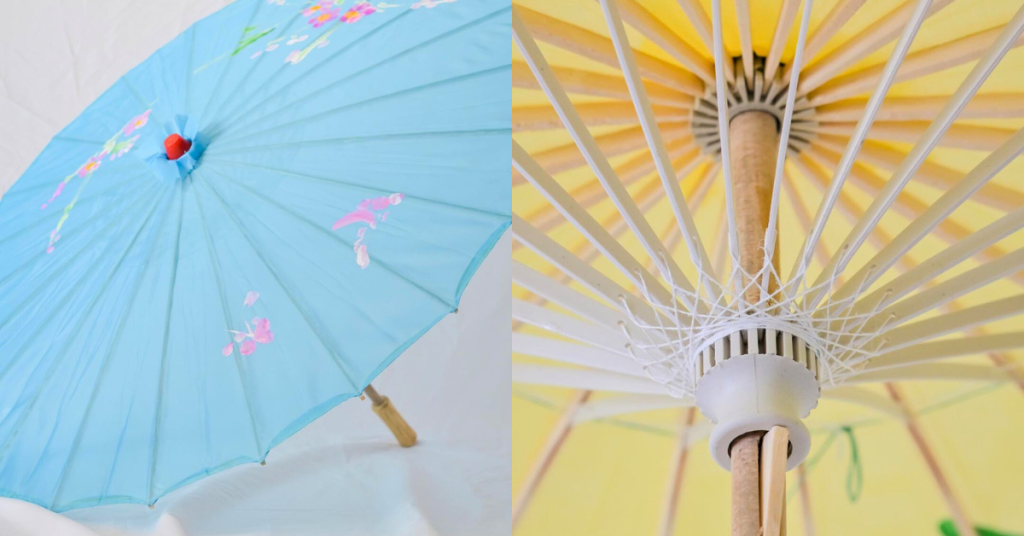 Of course, this arrangement does vary on a case-by-case basis. Artisans who don't have the means of packing and shipping the products themselves will be helped by tangankraf.
tangankraf's shop currently features a short product description alongside each item on offer. But the duo aims to make it more comprehensive and focus on getting "all the little important details" right.
Besides that, they also aim to grow closer to the collaborating artists to portray their stories better. "This is very important to us and is why we started tangankraf," the couple shared.
In the long run, it's all about balancing the tangankraf brand. They want to ensure both the blog and the shop receive equal attention. The pair also hope to eventually set up a physical store someday.
Featured Image Credit: tangankraf