After getting a diploma in culinary arts in Kuala Lumpur, Eric Lau decided to further his studies in Ireland, where he obtained a Bachelor's degree in culinary art.
From there on, he went on to work as a chef at the fine dining restaurant Dewakan, which was awarded a Michelin star earlier this year.
In June 2018, though, he decided to create his own establishment, Mix Food Borneo, a Sarawakian-based online business. The business started out by selling salted egg potato chips, which had been all the rage back then.
It's been five years since the brand was founded, and things have changed quite a lot. For one, Mix Food Borneo now has an outlet in Sibu, Sarawak, and their main commodity is no longer chips.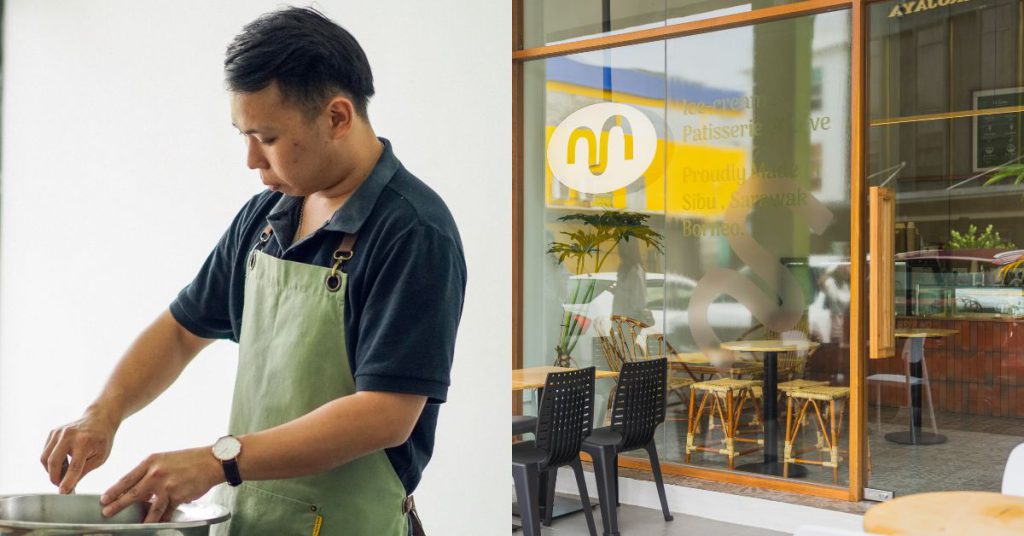 Mixing things up
Though salted egg potato chips had been the genesis for Mix Food Borneo, the team soon discovered that ice cream was a more mass-friendly product.
Yet, they didn't stray too far from their original inspiration and decided to create salted egg-flavoured ice creams.
From there, the team began to explore and experiment with various ice cream flavours, most memorably ones that are inspired by Bornean flavours.
"Since we are located in Sarawak, Borneo, we were inspired to use local ingredients to make our products," Icey, who's in charge of marketing at Mix Food Borneo, said.
"We hope to promote Sarawak flavours, taste, and culture to tourists or people outside of Sarawak through our products."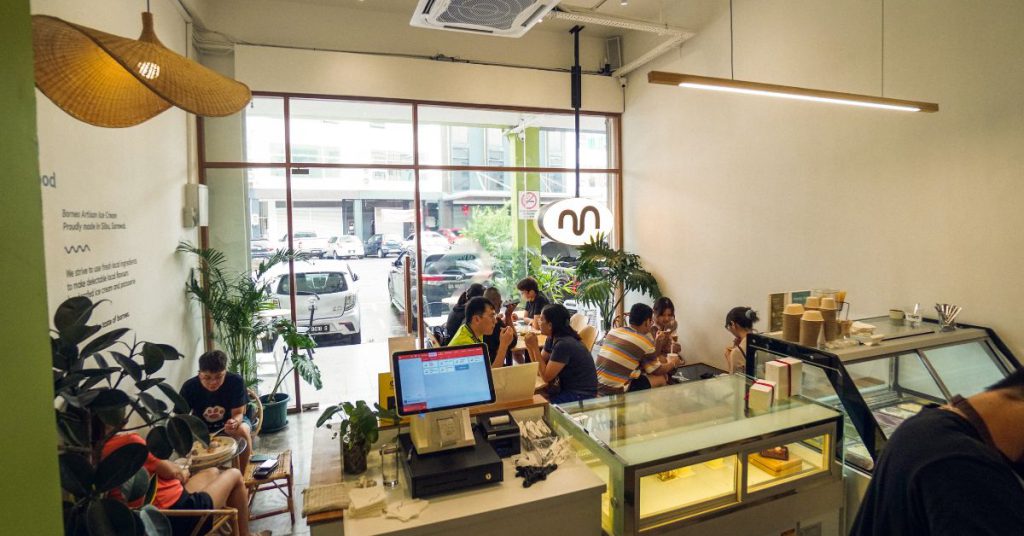 With a focus on using unique ingredients for over four years, Mix Food Borneo was able to open its own physical store in Sibu, which was soft-launched in December 2022. Eric himself hails from Sibu, so this homecoming has been intentional.
Besides their artisanal ice cream, the cafe serves patisseries such as mini cakes, tarts, waffles, brownies, and croissants. As for beverages, the cafe serves a variety of coffees, refreshers, teas, Yakult mixed drinks, ice-blended beverages, and more.
A single scoop of ice cream at Mix Food Borneo goes for RM7 per cup and RM9 per cone, while a double-scoop is RM12 (cup) and RM14 (cone).
Waffles and croissants with double scoops are RM15.90, while brownies are RM13.90. Overall, the prices charged are within the average of what you'd find in other dessert cafes.
The taste of Borneo
As mentioned, Mix Food Borneo's goal is to promote Bornean flavours. To do so, they have to use fresh local ingredients.
"The main ingredients that we use for our ice cream and patisserie are mostly sourced locally, or can only be found in or is famous in Sarawak/Borneo," Icey pointed out.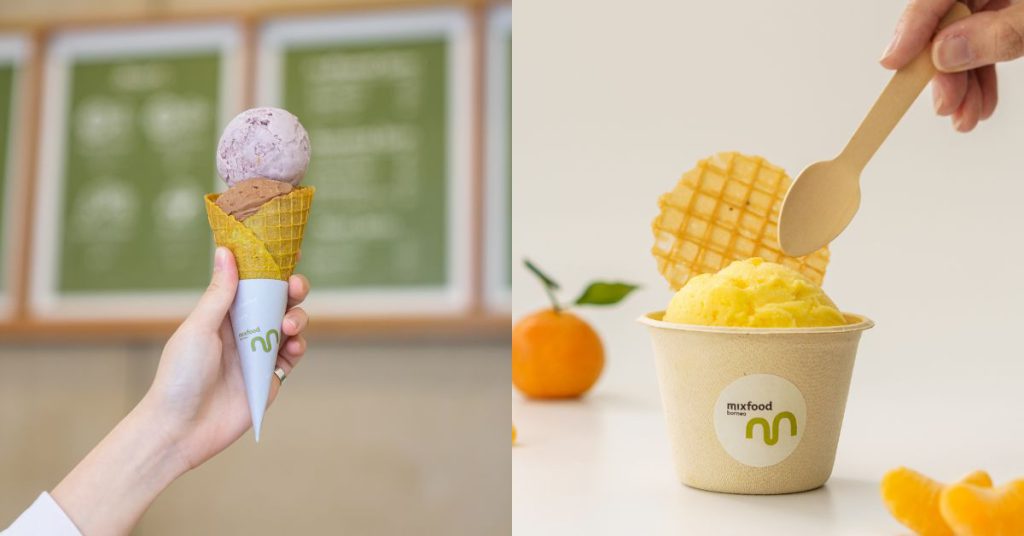 For example, the ice cream parlour has used ingredients such as dabai fruit, Bornean durian, gula apong, Bornean chocolate, Teh C special (3-layer tea), and more.
"Other ingredients such as pandan leaves, dragonfruit, passionfruit, and so on, are also sent fresh by local suppliers and local farms," Icey shared.
Recently, Mix Food Borneo also collaborated with a local goat farm called The Shepherd Farm Sarikei to create goat milk ice cream using the farm's fresh goat's milk. The ice cream can be found on the farm as well as in the cafe.
Icey believes that their focus on fresh local ingredients and flavours sets them apart from other ice cream parlours in Sarawak.
With that said, there are many small local ice cream makers in Sarawak that focus on local flavours, namely the famed gula apong ice cream.
However, Mix Food Borneo has shown its ability to pivot throughout the years and continuously introduce new items and innovative flavours.
And, of course, with Eric having a culinary background, he's particularly passionate about researching more local flavours to continue bringing out the taste of Borneo.
Churning out new things
Just last month in April, Mix Food Borneo joined the Food&HotelAsia exhibition in Singapore, having been invited by Sarawak Trade and Tourism Office Singapore (STATOS).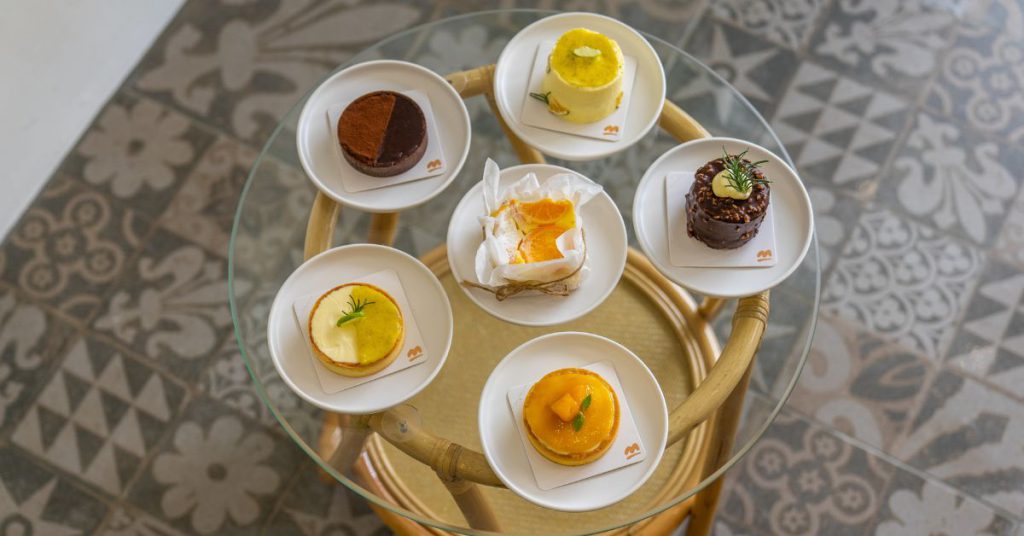 Down the road, Mix Food Borneo is planning to expand to Miri, Kuching, Bintulu, and even Kuala Lumpur someday.
If they do branch out to West Malaysia though, one of their challenges might be sourcing Bornean ingredients fresh, but perhaps that's a challenge for them to mull over when the time comes.
Learn more about Mix Food Borneo here.
Read other articles we've written about Malaysian startups here.
Featured Image Credit: Mix Food Borneo