At Vulcan Post, we've seen quite a few Malaysians who came out of retirement to launch their own businesses.
But what made them decide to leave the cosy period of rest and recuperation to run a venture? And how do they make it work for them, especially given their mature age?
With this in mind, I interviewed three local retirees-turned-entrepreneurs to find out what their experiences are like. They are Yim Keng (67) from PopoMama Made, Allan (68) from Pick a Pickle, and Rozaili (59) from Jai Woodworks.
Starting the second act
Yim Keng's foundation in tailoring was harnessed since the young age of 12. She was first an apprentice tailor at that age, before growing to become a seamstress in her own right.
She later put that career aside to be a housewife, then took over her mother's Chinese herbal tea business. She eventually retired once her grandson was born, to take care of him.
To pass the time, Yim Keng would alter her own clothes for fun, which gave her daughter Kelseyz the business idea.
"My youngest daughter (Kelseyz) suddenly asked me if I wanted to try making handmade bags and sell them," Yim Keng shared.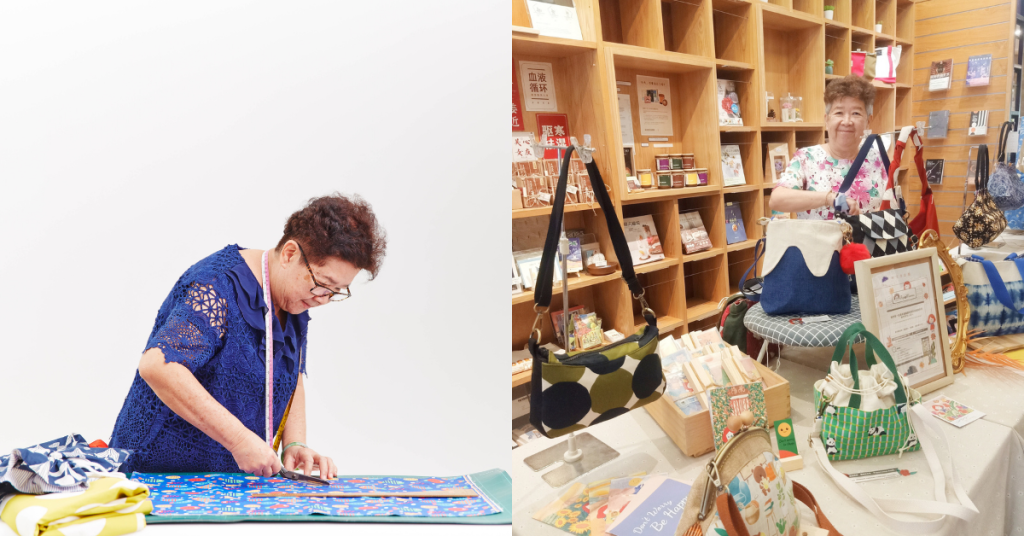 "I thought it was okay (doable), so we started buying the materials, researching designs, and learning how to sew bags."
This was how she began running PopoMama Made with her daughter. 
Meanwhile, Allan's role as the eldest child in a family of nine meant he often helped in the kitchen. This was where he picked up pickling from his mum and developed a lifelong interest in cooking. 
When he grew up and was posted in remote areas in Pahang as a medical assistant, he learnt rare pickling recipes, like pickled rubber seed.
Content with what he had achieved, Allan retired, then turned to his dream of venturing into F&B with his wife through Pick a Pickle. 
"My initial plan was to open up a food stall. But after discussing [it] with my family, I decided to go into selling pickles, which is less demanding than operating a food stall," he told us.
Rozaili, the founder of Jai Woodworks, went from being in various technical and management positions at MNCs to crafting functional woodworking products. 
"I decided to evolve my woodworking hobby into a business venture as a platform for me to have hands-on experience in the business world," he shared. He started it with his daughter, Sophiya, who handles its marketing.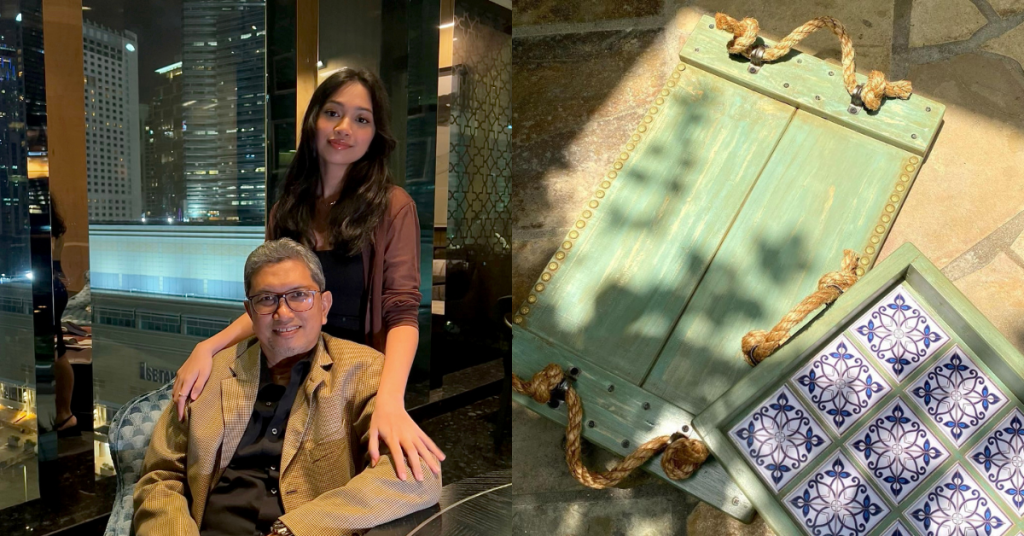 "Truly enough, it gives me an unprecedented but exciting and challenging learning experience."
Adapting to the digital times
A common misconception people have towards older folks is their inability to learn newer technologies. But studies show that neural connections that receive, process, and transmit information can weaken from age. This means it may take us longer to learn new information the older we are, not that we can't.
Case in point, Allan was reluctant to do online banking because he found it "quite cumbersome". But after being forced to learn about it for the business's sake, he found the experience enjoyable.
Rozaili chose to take another approach. "I did not attempt to go for all [skills], but selectively on those skill areas that have key significance to my business."
"You have to gauge yourself on what you can and what you can't [do]," he advised. "I'd also rely on other members of my team to acquire the relevant skills so that we can complement each other."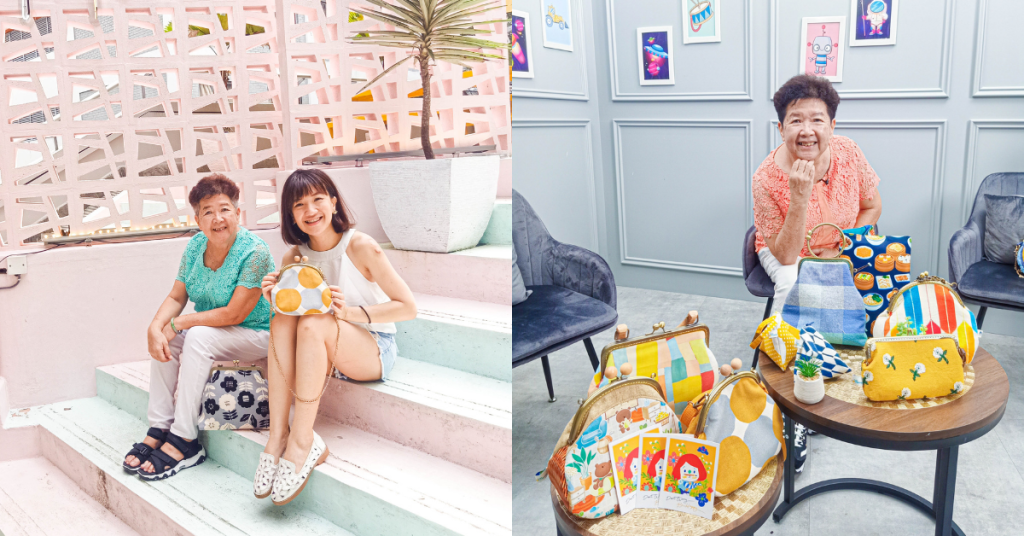 On the other hand, Yim Keng chose to stick to her strong suit and let Kelseyz handle the online marketing aspects.
Working with family to overcome limitations
"One important lesson learnt from running a business at my age is the physical demands like heavy lifting and long hours of standing," Allan shared. 
"I am fortunate to have my children to help me with most of the manual work and my daughter to do most of the sales. I would summarise that the main key element for the success of this entrepreneurship is the strong support from the family members."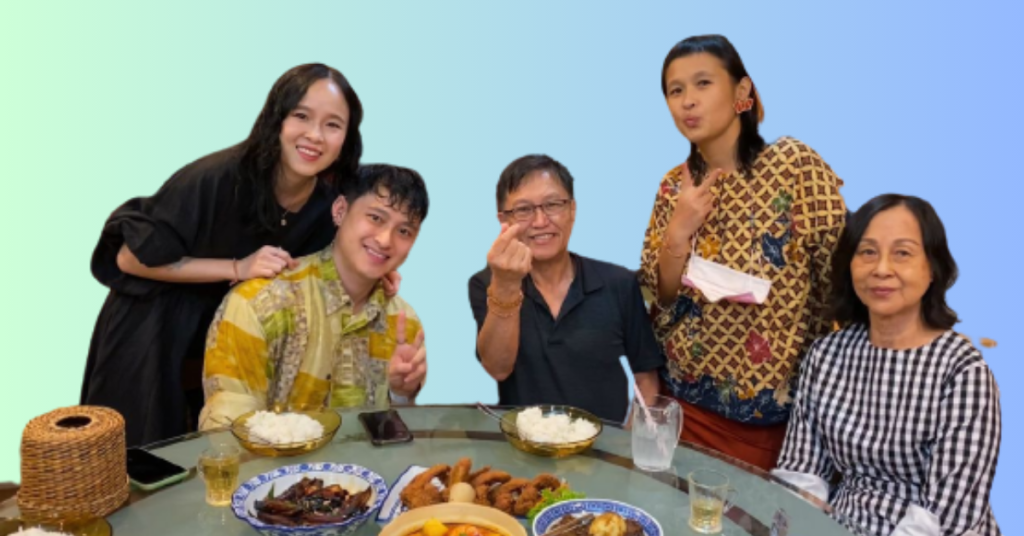 Yim Keng shared that she wouldn't have started the business if it weren't for Kelseyz. Though she enjoys making bags, there are times when she will get tired, and has to rest.
There was also a time when she got trigger finger which impacted her ability to hand-sew several bag details. After a doctor's consultation, she handed over the hand-sewing to her youngest daughter.
Rozaili said, "Being in the retirement phase, you do not want to be in the same level of extreme high work intensity and stress as before since you'd want to enjoy life too. Therefore, a right balancing act is a must here."
"It is important to work in/as a team, structure the work scope, and define your involvement given your strengths (knowledge, experiences, wisdom) and weaknesses (energy, learning curve). Especially in the current information technology era (and AI down the road), everything is evolving so quickly."
Proving that retirement doesn't have to be the end
It's a common misconception that retirement is the end of an era. But endings can also turn into new beginnings. 
Rozaili summarised it best, "In my view, the term 'retirement' does not necessarily imply that the individual work is ending."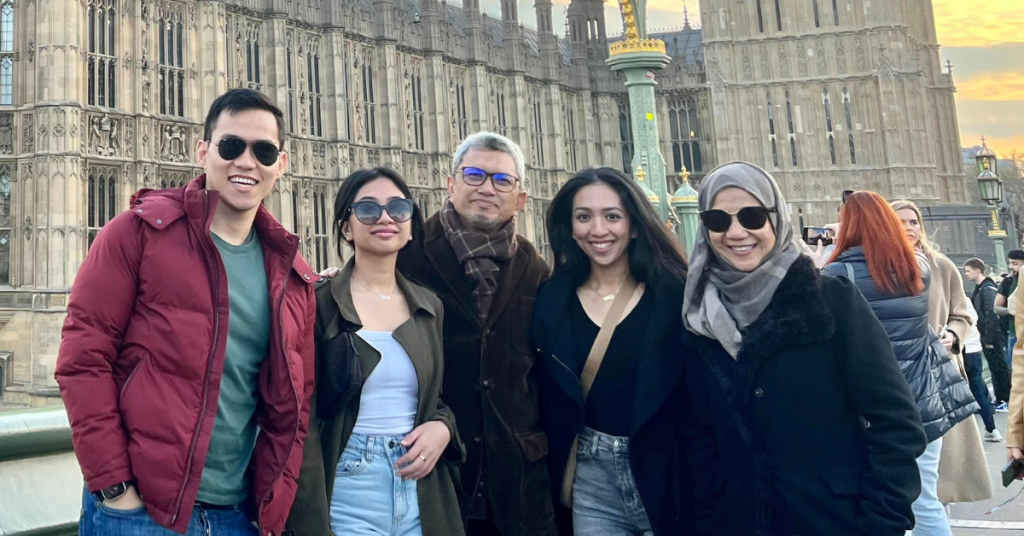 "I see it as merely a change of phase of life—a different form with a different level of expectations, priority, and intensity, as long as the individual has the capabilities and capacity to take it. Which eventually leads towards individual fulfilment and happiness."
At a more mature age, the individual typically comes in with vast knowledge, experience, and wisdom and sometimes with a sound financial base. These strengths would be really beneficial in setting up and running a business.

Rozaili
Allan pitched in, "The misconception that one is too old to learn new things is actually wrong. Having a positive mindset is very crucial as the saying goes 'when there is a will there will always be a way'."
"Age is nothing but a figure only. It is able to keep me healthy both mentally and physically. It is a fulfilling hobby and also one that can generate some income for me."
Some people seek a simple and stable pace of life after retirement, without too much pressure and burden, Yim Keng acknowledged. To her, there's nothing wrong with that.
Like Allan, she said, "Age is just a set of numbers, and mentality, vitality, and motivation are the most important things."
Read more stories about Malaysian startups here.
Featured Image Credit: Yim Keng from PopoMama Made / Allan from Pick a Pickle & Rozaili from Jai Woodworks