When thinking of Malaysian shoemakers, Jimmy Choo is undoubtedly one of the most well-known and beloved names. Now 74 years old, Jimmy Choo has created a globally renowned brand and is often deemed as a favourite of the late Princess Diana.
However, Jimmy Choo aside, Malaysia is also home to many other talented shoe designers and brands.
One such designer who has made a name for himself is Jackson Lee, the man behind his own label, The JACQUE. 
Foraying into fashion
Unlike Jimmy Choo, who had been born into a family of shoemakers, Jackson did not have any interest in fashion growing up. In fact, his venture into the fashion industry had been a rather impromptu one.
It started nine years ago, when Jackson was in his final year of his psychology degree. His cousin had come to visit an old friend from their hometown of Kelantan. This old friend happened to be a Ms Karina Ng.
Shoe lovers out there might recognise Karina Ng as the veteran Malaysian shoe designer and fashion consultant from the early 90s.
After meeting Ms Karina through his cousin, Jackson would proceed to immerse himself into the fashion world.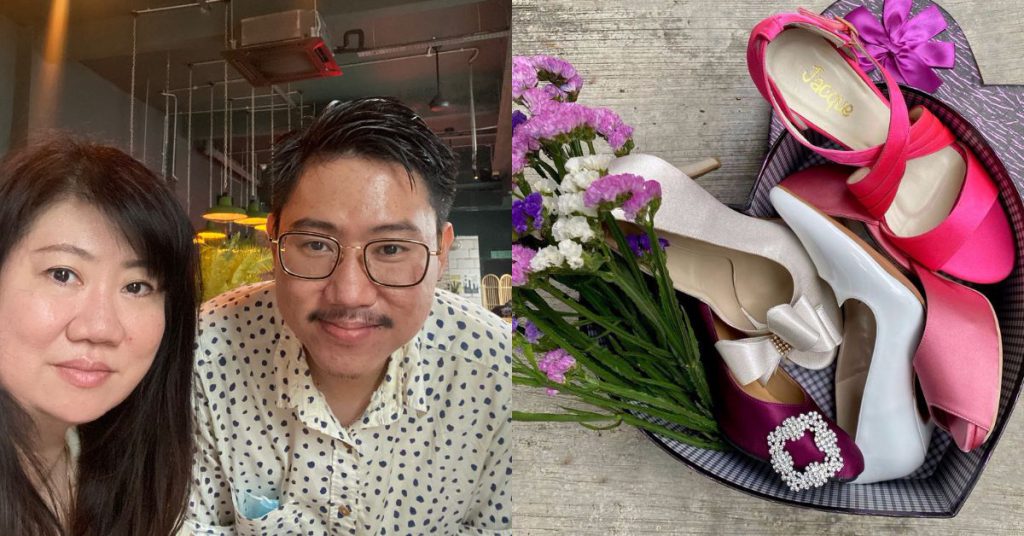 "Ms K is an interesting person with lots of stories to tell," he explained. "She told me I could hang around at her workplace during holidays to learn about anything, and earn some part-time pocket money. And so, I did."
Jackson was inspired by her stories, and likewise, Ms Karina seemed to have taken a liking to him, and decided to take him under her wing.
Ms Karina trained the psychology student from scrap, an experience that Jackson shared was not easy, but was overall adventurous.
Going from psychology to fashion was a big decision, though, and Jackson had initially been lost as to how to break the news to his family.
"But Ms K told me not to worry as she can arrange for me to continue practising my psychology. Which she did. She also said either one of the professions should be regarded as profitable and [can be a] back-up," he said.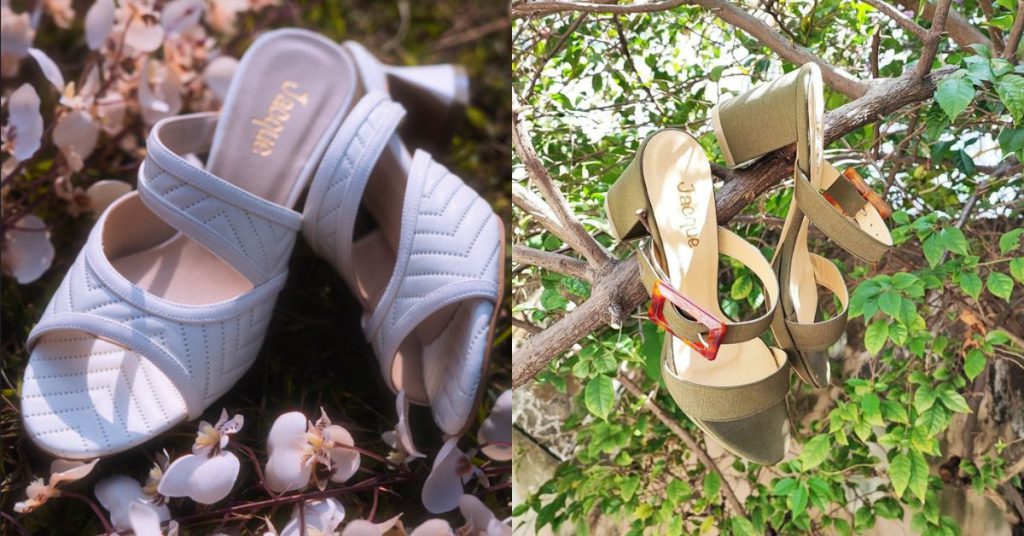 When asked about why he thinks Ms Karina had given him, someone with no background in fashion, the chance of a lifetime, Jackson shared that he's asked her that, too.
"She said it's my destiny to become her protégée as she has long given up on training anybody," he shared. 
Believing in the young designer, she founded the Jacquelee brand, which has now rebranded to The JACQUE, with Jackson as a co-founder.
Handmade shoes come at a price
At The JACQUE, all shoes—whether they're from the couture range or the ready-to-wear lines—are handmade from A to Z.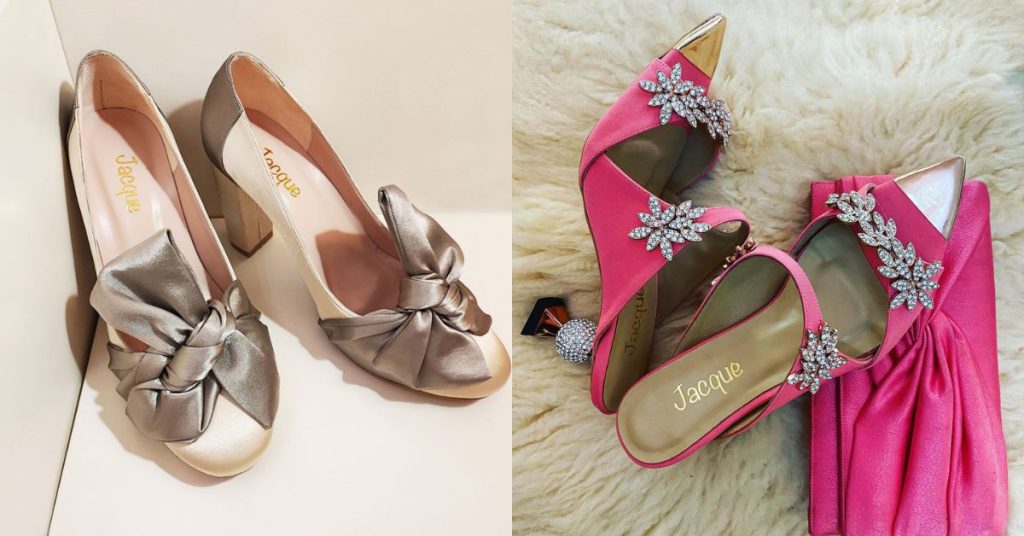 Other than their own label, The JACQUE also produces shoes for other companies. Jackson declined to share who though, as it's P&C information to protect their clients' interest. As he put it, it's a small world. 
Thanks to factories and technology automating the production of shoes, Malaysia's shoe industry, especially when it comes to handmade, artisanal shoes, may seem like a dying scene.
This comes with the onset of so many fast fashion brands available locally that sell shoes at incredibly low prices online.
Yet, Jackson doesn't see this as a problem at all, sharing that his brand, too, has an online store.
"We have low price ranges and haute price ranges," he pointed out, sharing that those with a lower budget can still afford The JACQUE's handmade creations.
The couture pieces cost around RM680 to much more, while the lower priced ones are around RM180 to over RM300.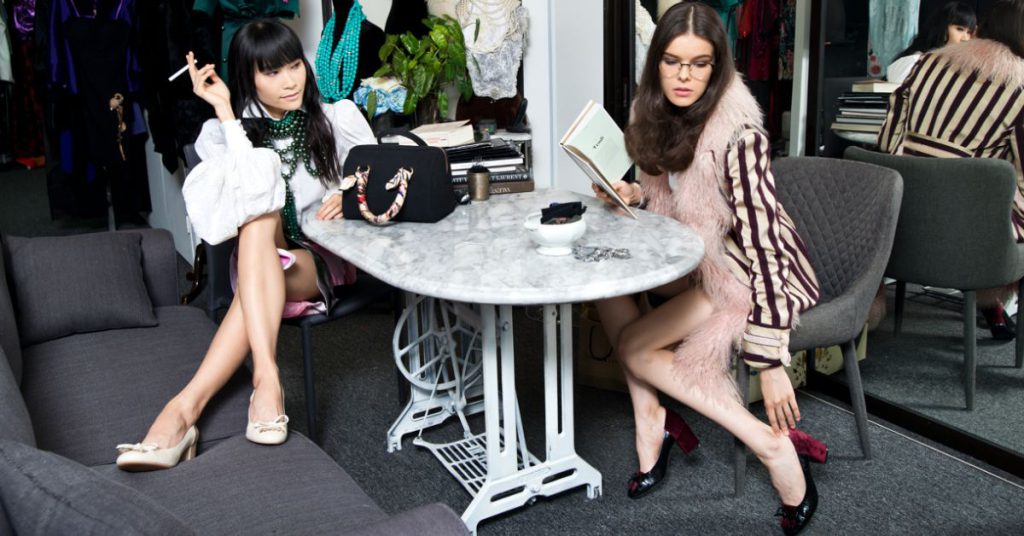 According to Jackson, the brand often serves expats and VIP guests, but their usual clientele includes brides, pageants, as well as everyday people. 
A dying industry?
Going back to the point of automation and fast fashion, there's the question of whether that will be affecting our local shoemakers' livelihoods and demand.
To this, Jackson shared that, "As long as humans have feet, the demand will still be there."
He also added, "Currently, Malaysia still produces the best handmade shoes in Asia. As every industry is restructuring in the post-COVID period, it's unfair to state that the shoe industry is dying."
The shoe designer brought up that brands like Bonia, Eclipse and Vincci are standing strong. With this in mind, he believes that there are many Malaysians who still want to pursue shoe designing in Malaysia, with the presence of notable fashion colleges locally such as Lim Kok Weng and Raffles.
A robust industry comes with its own challenges, too, though, namely in the form of competition. This might seem especially scary for someone who didn't formally pursue fashion design in school, but Jackson isn't bothered.
"No fashion graduate can compete with my nine years experience now and not forgetting that learning from Ms K is quite a bittersweet experience," he said confidently. "She teaches like Miranda Priestly from 'The Devil Wears Prada'."
Plus, he added, many famous brands are by designers who also do not have a formal education in fashion.
Global brands include Vera Wang, who started designing at 40 after her figure skating career. Names like Coco Chanel and Virgil Abloh also never went to fashion school.
"Depends on that individual, doesn't it?" he posited. "Jovian M was from LKW. Jonathan Liang (Paris) was from Raffles, and last but not least, Dato Bernard Chandran was from IFTC and Khoon Hooi, MIA and many more." 
At the end of the day, it's not so much about their alma mater, but the actual design work that the designers do that determines their success.
"With The JACQUE, we make you wear the design and shoes. Not the other way round. That's what makes us different."
Strutting into the future
When a country has produced the likes of Jimmy Choo who has gained such incredible and global acclaim, it's easy to call up-and-coming designers the next version of him, or following in his footsteps. Many might even find it to be a great honour to be compared to the man.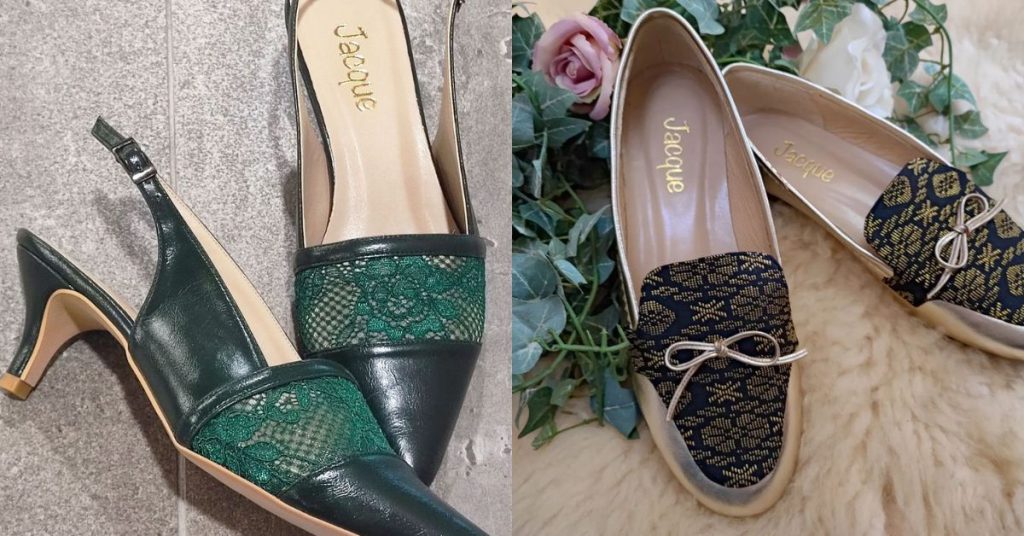 However, when asked about how he feels about being compared to Jimmy Choo, Jackson reminded that "comparing is never a wise thing to do".
"Datuk is a dear friend to my mentor," he shared. "He inspires a lot of young designers but I get mine from my mentor and Roger Vivier. Every designer or entrepreneur should have their own identity. That's the key word."
Currently, The JACQUE has one location KL, but its products can be found online from their site as well as marketplaces like Zalora and Lazada.
However, the team is open to franchise proposals, and invites anyone who is interested in opening an outlet to reach out.
Other than that, though, the brand doesn't have any specific goals in mind.
"I'll take it slowly and steadily," Jackson shared. "No big plans yet." 
Featured Image Credit: The JACQUE