Despite the growing appreciation for art, a lot of older folk still don't believe in it as a sustainable career path. Hence why the stereotype of the starving artist persists.
But a lot of Malaysian artists we've spoken to have in fact been able to make a living from creating art, whether it's through designing stickers or other media.
You'll commonly find these artists on online sites like Buttermilk, virtual marketplaces, pop-up booths, or in stationery stores like Stickerrific. These allow them to sell their art without too many overhead costs, among other benefits.
High school classmates and artists Mel and Yew dreamt differently though. The 23-year-olds behind Mewmovement knew that they wanted a physical store for their artistic endeavours down the road, and two years after selling online, they made it happen.
Drawing up the vision
Speaking to Vulcan Post, the duo shared that they've been running Mewmovement since March 2021.
Mel had previously studied a degree in interior architecture design whilst Yew had taken a diploma in animation but had dropped out halfway through as it wasn't really what she wanted to pursue in the future.
Originally high school classmates, they continued to stay in touch years afterward, partly for their shared love of art.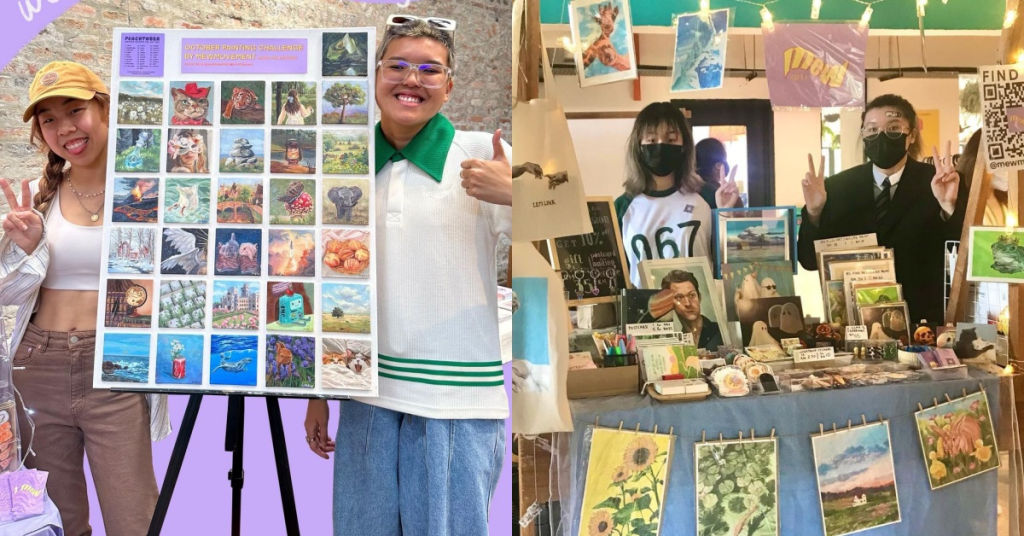 "We have both loved art and had been drawing, doodling, and painting since we were kids. We both always wanted to be an artist for the longest time, and have wanted to turn it into a career rather than just a hobby."
Yet, the pair shared that at first, they couldn't really decide on what type of business they wanted to start.
Yew was already selling handmade stickers on her own social media accounts at the time and Mel wanted to start a small business. In the end, it came back to their shared passion.
"Both of us love art so we decided to sell art. We also noticed there weren't many fine artists that start a small business as most fine artists would go to an art gallery to sell their art," they said.
This was the start of Mewmovement, which launched with a startup capital of RM10,000. Their very first painting that they did together was called "Alpaffe", an alpaca and giraffe, which they said symbolises the two of them.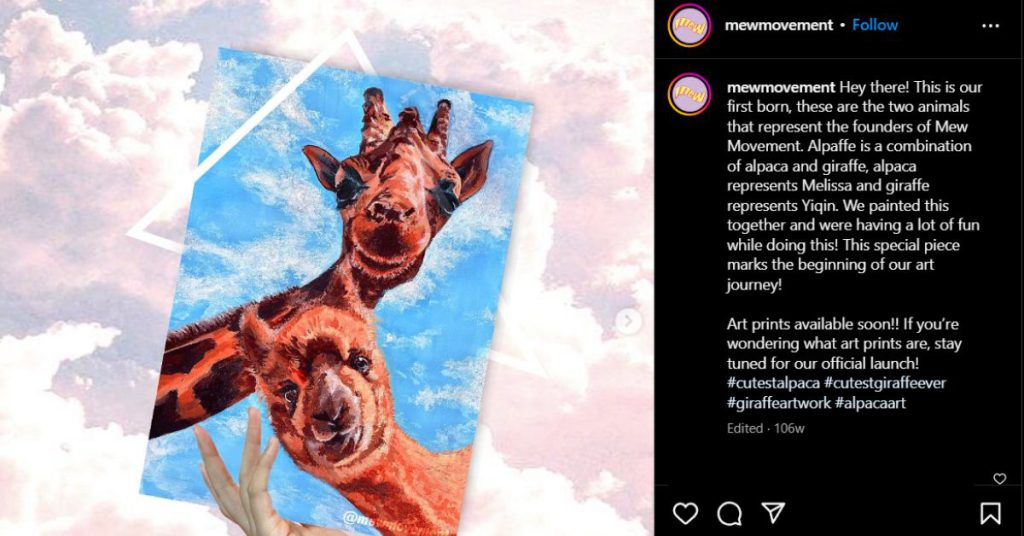 They sell various products such as stickers, sticker sheets, postcards, washi tapes, art prints, original paintings, cards, enamel pins, t-shirts, tote bags, mirrors, blind bags, and more, all designed and drawn by them both.
Colouring in the gaps
The pair said that opening up a physical store has always been their aim and had been on their business' bucket list.
"We wanted to create a space that is all about art, like a combination of an aesthetic cafe and an art gallery. We want to attract more people that love art, and we hope we can inspire them to be creative."
It would take time before they could bring their store to fruition though, and they bided their time by selling online and at booths in various events. Two years later, their opportunity came.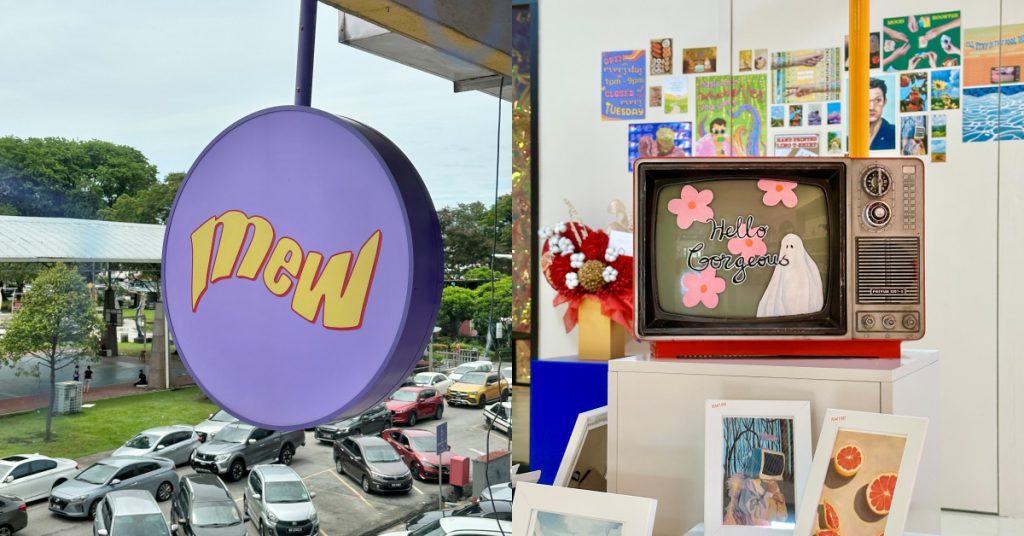 With the savings they made from the online store and extra capital they added themselves, they finally managed to open up their physical store in SS2, Petaling Jaya which was launched in May of this year.
The whole preparation for the store took around six months, from finding the right shop, designing the space and renovation, and coming up with more products.
Apart from also selling the products they offer online, their store comes with cool and innovative sections such as a PhotoBooth where instead of the traditional cameras, Yew does live drawings in 15 minutes for RM15.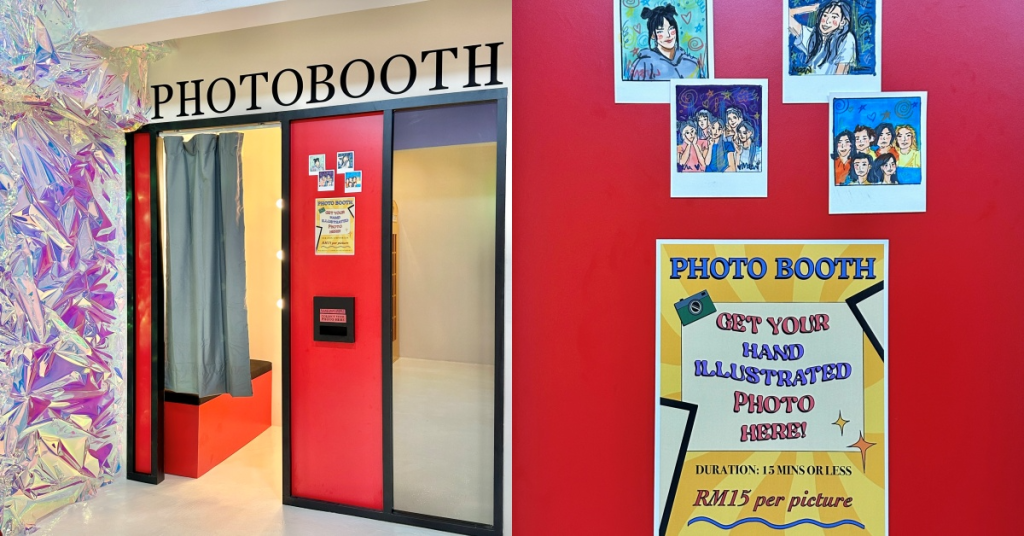 They also have a space in the store called "Mewracle", which changes themes every month, and can act as an event space, art gallery, workshop, or interactive art space.
Another section they have that has gone viral is their wall of 12 red letterboxes. Each one has been labelled with a month, and you can mail a postcard that was created by them to your future self, or friends in the future for RM6.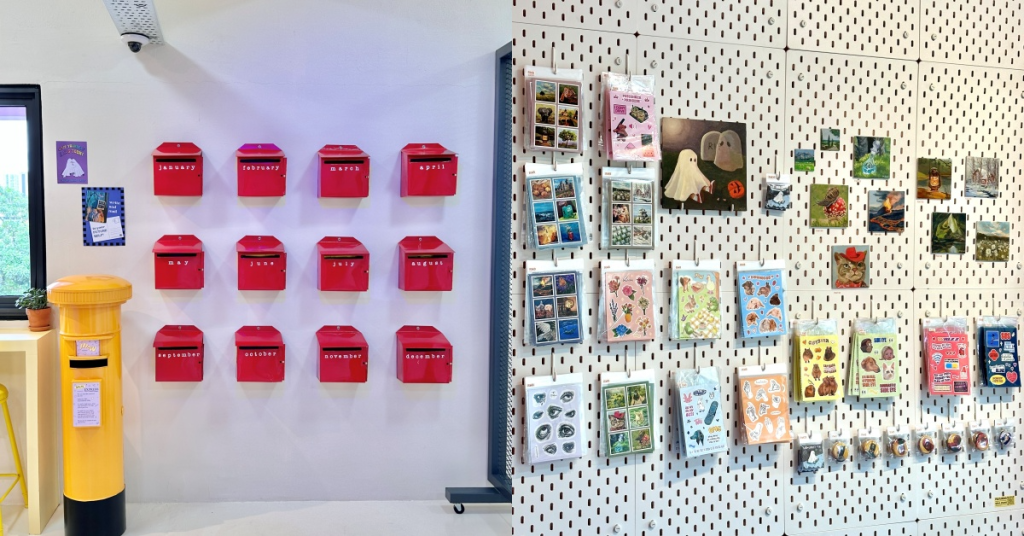 To the drawing board
Currently, they're hands-on with running Mewmovement, and they take turns with everything from creating the products to manning the store and handling finances and renovations.
"We are hoping to expand our team, but we will do that when the business is more stable and when we really know how things work."
"The biggest challenge so far would be doing everything by ourselves, there's a lot of things we don't know when it comes to owning a physical store, and at the same time we need to keep coming up with new artworks," they added.
Although the pair admitted that they are in a very niche market, they feel quite confident in sustaining the store due to the amount of interest that they have generated from the public.
On their plans for the future, Mel and Yew shared that in the short term, they wish to come up with more products so that they can attract different types of customers.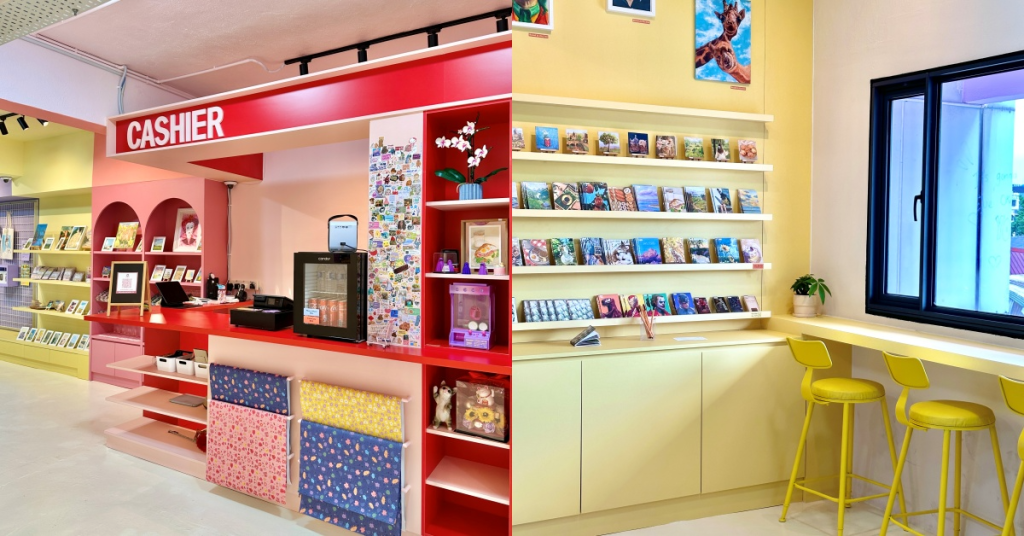 "We will have events and workshops in the future to attract more customers as well as return customers and try to come out with more products. We also plan to start a membership programme that gives out exclusive items along with the package."
Meanwhile, in the long term, they hope to recruit and train young artists to start their own art shop or build their portfolio.
"We hope to guide them through their art journey. We also want to open branches in different areas, and have different interior designs so that it's a different experience at different stores, and maybe even in a different country."
From what we're hearing, the two ambitious artists certainly have their plans laid out, and, just like how they opened their store as envisioned, it might only be a matter of time before we see their other goals come to life.
Featured Image Credit: Mewmovement