Even though they're not readily available locally, many Malaysians may have heard of Tide Pods, the infamous 3-in-1 laundry solution that American teens kept trying to eat circa 2017.
For those who don't know, Tide Pods are three-chamber laundry detergent capsules containing tri-coloured liquids that are memorably blue, orange, and white.
Each pod (or pac, as the brand calls it), contains detergent, stain remover, and brightener, and is meant to be a convenient solution.
Laundry pods aren't common here in Malaysia, as people reach for the more conventional liquid or powder detergent instead.
It might be why, despite some brands of such pods being available online or in Malaysian supermarkets, there haven't been many local businesses pursuing it.
But enter The Laundry Pods.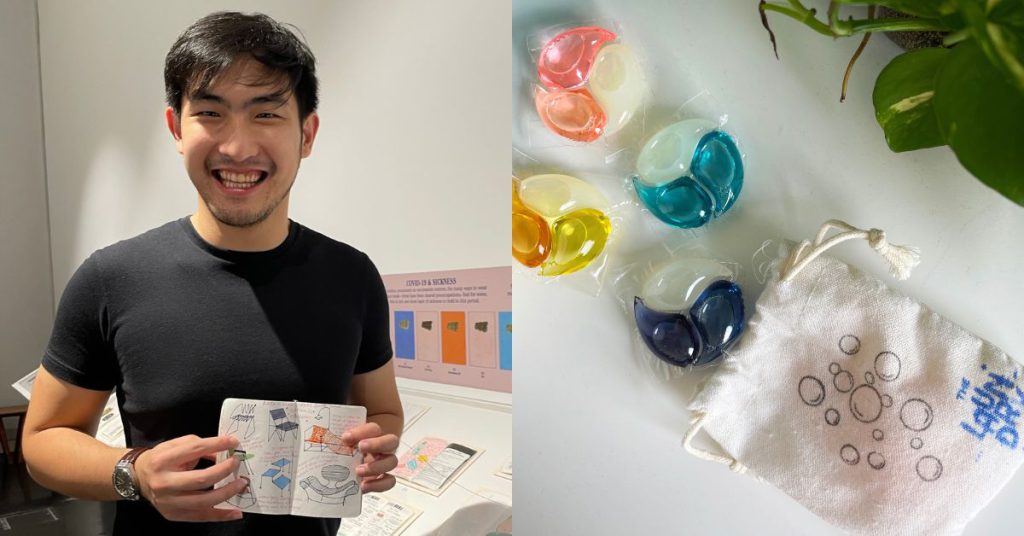 Launched in 2022, The Laundry Pods (TLP) is a Malaysian brand that sells, well, laundry pods. We recently wrote about the brand, exploring how its founder, who is an engineer, had created the company to address a gap in the market for sustainable pods locally.
Featuring plastic-free packaging, TLP's pods contain no phosphates, parabens, dyes, phthalates, or optical brighteners, and have not been tested on animals.
Compared to Tide Pods, TLP's products are also arguably cuter, featuring a variety of pastel colours and intriguing-sounding scents.
Curiosity piqued by the pods, our managing director, Sarah, personally ordered The Laundry Pods' starter pack which she generously shared with us to try.
Scentalising options
Priced at RM15 without discounts, the starter pack gave us a taste (not literally, of course) of the four scents offered by TLP: Pink Sakura, Golden Petals, Green Botanica, and Blue Ocean.
Pink Sakura is peach-scented, while Golden Petals carries a floral note. Green Botanica smells like herbs and Blue Ocean is woody.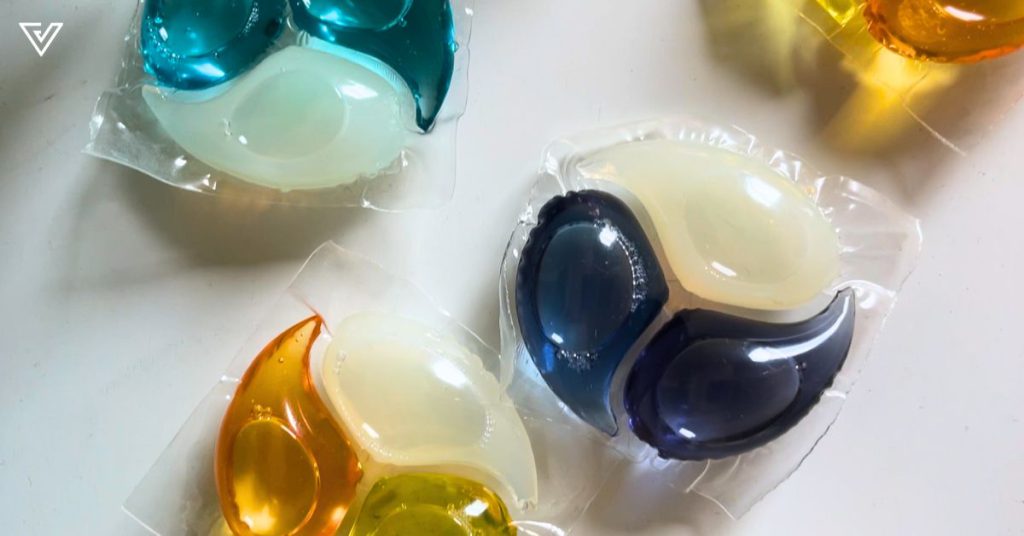 The capsules smell pretty similar on the outside, perhaps as an effect of being packaged together in a cloth bag. To me, the scent is on the stronger side, but it smells clean and mostly floral.
Each pod is only 15g with each chamber containing just 5g of product. Interestingly though, TLP claims that their products are eight times stronger than your normal detergent. This means the 5g is equivalent to 40g of your normal detergent—sufficient for one normal load (5kg to 7kg).
True to the brand's environmentally friendly claims, the order arrived without any plastic packaging. Rather, it came in just a cloth bag housed in a cardboard box, with no plastic bubble wrap in sight.
The cloth bags are only used for the starter pack, though, as the other 15-piece options are packed in an "artcard box".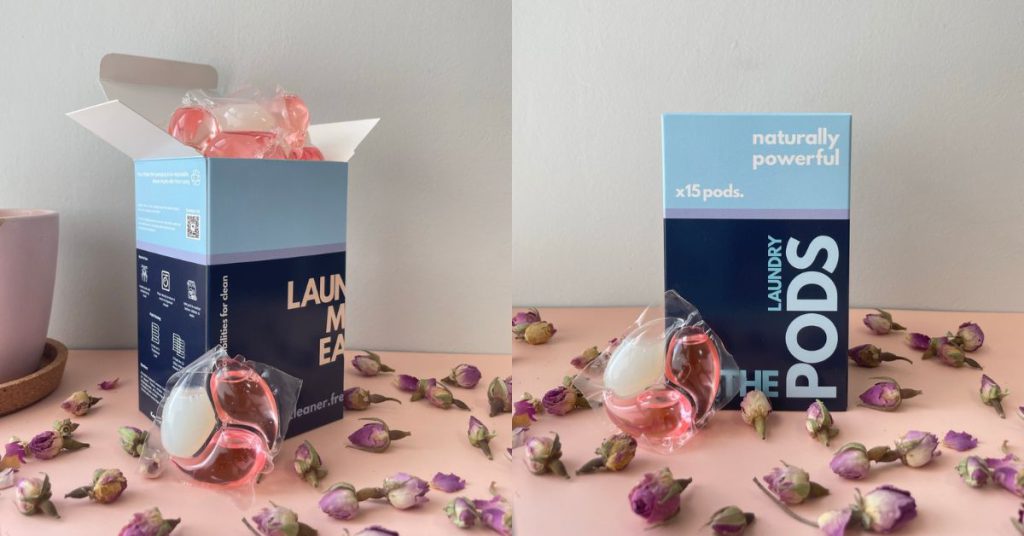 The founder, Kim, even told us that the courier bag that the box was shipped in is made with oxo-biodegradable materials that will break down safely and naturally.
The capsules themselves were less taut than I imagined. Compared to Tide Pods which I have used in the past, TLP's are a lot squishier. As fun as that sounds, they do feel a bit precarious and fragile, as though they may break or pop when handled with the slightest bit of roughness.
That said, none of the capsules has popped open on us, so perhaps the material is stronger than it lets on.
Getting down and dirty
Come laundry day, I swapped out my usual detergent and softener to go for one of the colourful capsules instead. I went for Pink Sakura, which is ranked the least intense out of all the options.
Blue Ocean and Green Botanica would be the most intense ones, while Golden Petals is in the middle range.
The founder had shared that the pod is suitable for both front- and top-loader washing machines, so I confidently tossed the pod into the machine, and that was that. There's really not much else to it.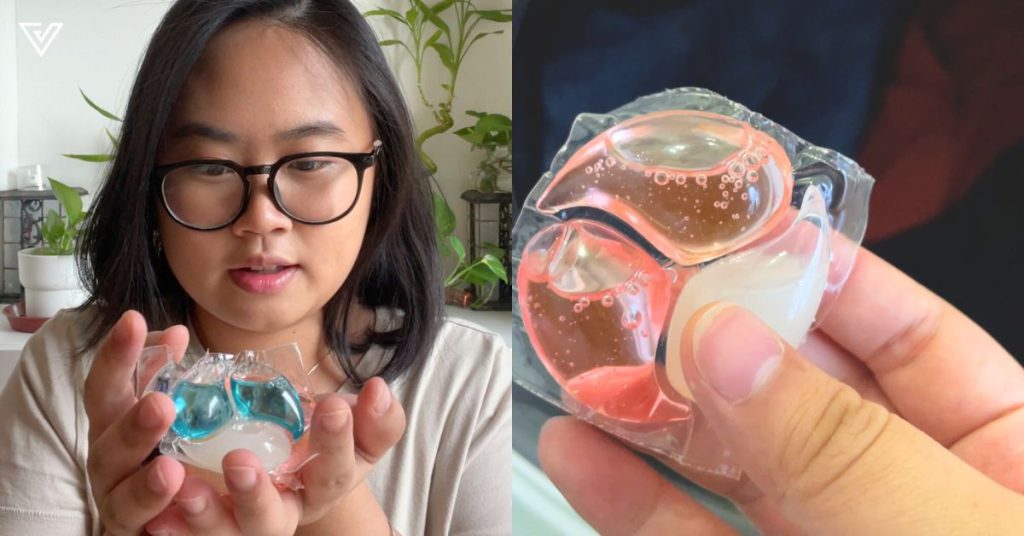 My machine is a washer-dryer combo, though, so I was worried that the colourful nature of the capsule might leave stains that would get baked in by my dryer. To my relief, I checked in on the clothes before the dryer cycle and everything seemed to be fine.
Another concern I had was its shelf stability. Given the soft and malleable quality of the capsules, it felt like they would melt in our scorching and humid Malaysian heat. However, Kim shared that heat shouldn't be able to melt the film.
However, as you might imagine, it's best if you keep the capsule in a dry environment to make sure it doesn't dissolve on you.
Something worth mentioning is that even though I chose the least intense scent, I could smell it on my clothes even after wearing them for a whole day. It was pleasant for me, but those who have more sensitive noses should keep that in mind.
The price of sustainability
While the starter pack costs RM15, which brings each capsule to RM2.50, the 15-piece boxes are RM25, which means each capsule is RM1.67.
This seems reasonable, especially considering it's including detergent, softener, and stain remover. From our calculations, this is still a bit pricier compared to using run-of-the-mill laundry detergent and softener, though.
This is something that the founder himself said is true. However, he believes that the pricier nature of the product is reasonable, especially for those who value sustainability.
Limited use cases?
Other than sustainability, one might argue that you're also paying for the convenience of the product. With pods, you won't need to lug around huge bottles of detergent and softener on laundry day.
This makes it great for those who do their laundry in a laundromat outside their homes. That, and perhaps people who are on the go.
However, given that the pods are still made with liquid products, spillage might be an issue when travelling. In this case, laundry sheets might be more suitable, though those may be even pricier and harder to find in Malaysia.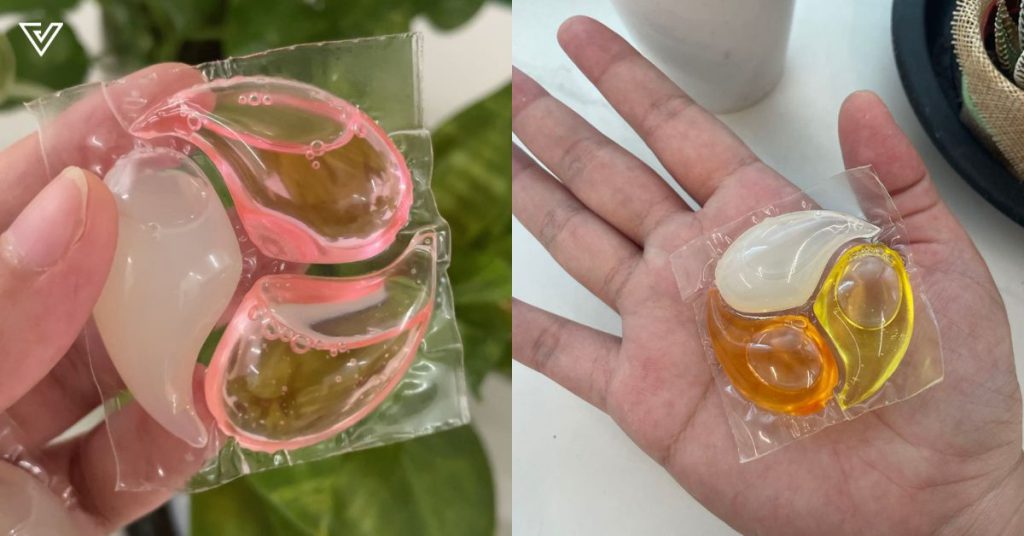 For those who do their laundry at home though, the convenience is a bit of a moot point.
The same goes for the argument that these capsules are pre-measured to avoid wasting or underpouring products. Surely those who have done enough laundry will already know how to measure the correct amount, right?
On another hand, for those who struggle to (don't worry, it happens to the best of us…), these cute little capsules might serve as an incentive to do your laundry.  
Personally, I find RM1.67 to be reasonable, but not everyone would. Students and youngsters may be the best fit for TLP's products, which is the target audience, after all.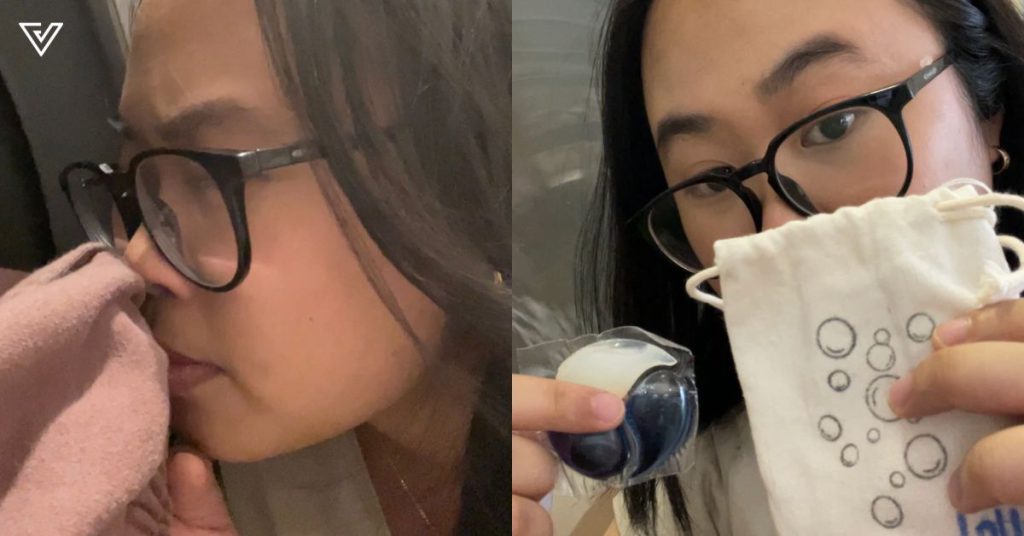 Kim mentioned the possibility of having a subscription model for TLP's capsules down the road, which sounds like a great idea especially if that can lower the price per load even more.
It'd also be great if The Laundry Pods can offer more reusable packaging options such as glass jars that can be refilled—something that Kim said he's looking into.
At the end of the day, TLP is still quite a young brand, and the concept of laundry pods is relatively new in Malaysia. In time, if more Malaysians get accustomed to capsule-type detergent solutions, TLP might just be a name to keep an eye on.