Over the years, there's been a global trend of delaying traditional milestones, like getting married and starting a family.
Some of the factors that contribute to this include economic hardships and the pursuit of bigger career goals. But that's not to say that people have completely abandoned the need for companionship.
In lieu of settling down with a partner and having children, some people have opted for a furrier kind of family member. And with that comes the desire to pamper them too, whether in the form of accessories, comfortable furniture, or pet-friendly desserts and treats.
Focusing on the latter, Lew Li Cian and her sister, Lew Li Wei, started Eleven Petkery, a store specialising in handcrafted pet cakes.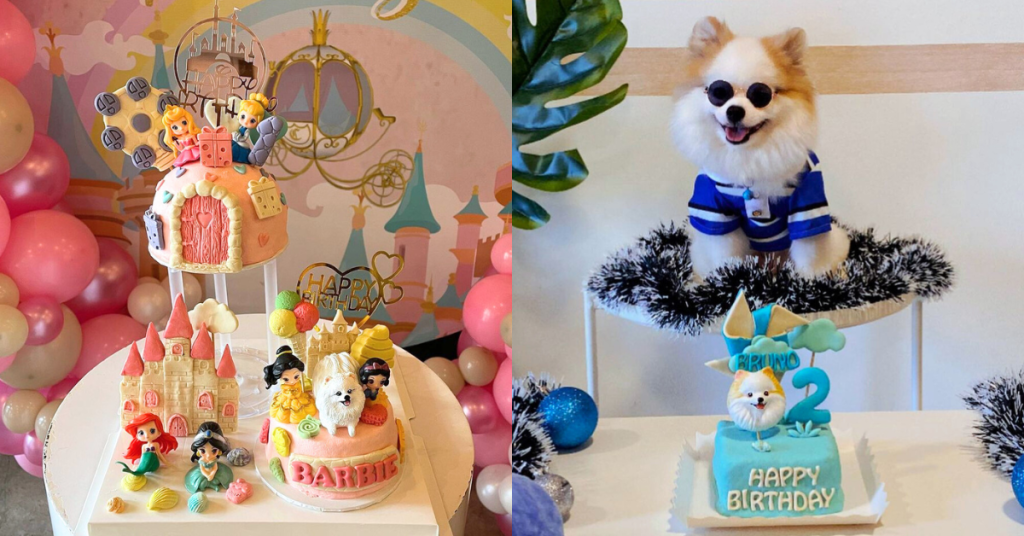 Baking up a new career
Established in June 2021, the idea for Eleven Petkery came about after the sisters' own experience of wanting a cake for their dog.
"We realised there were not many options available at that time," Lew shared. After making their own pet-friendly cake, the duo decided to launch their first business to address this gap.
It took countless hours of trial and error in the kitchen using recipes gathered online. But after three months, they finally made the first cake to be sold under Eleven Petkery.
In terms of ingredients, the duo remains cautious to only use human-grade ingredients in their products. They even list out every ingredient so that customers are aware of what goes into the treats.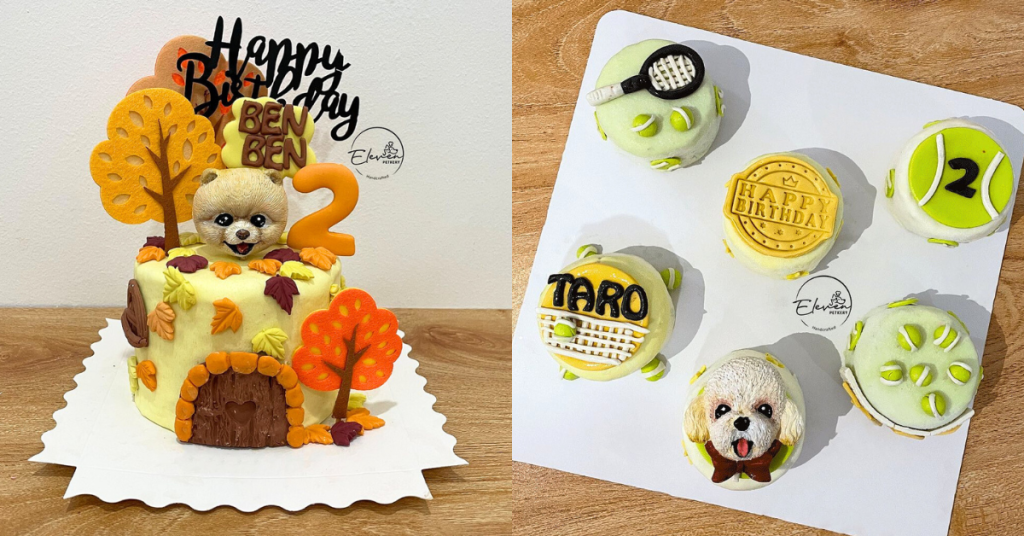 This is because pets also have their own sets of allergies and poisons. For example, salt is potentially hazardous to pet health as large amounts of it can result in tremors, diarrhoea, and even death.  
Speaking to Vulcan Post, Lew shared that Eleven Petkery avoids the use of any all-purpose flour, sugar, salt, baking powder, and flavouring extract too. 
Instead, they frequently use meat, vegetables, cheese, pet-friendly goat milk, and eggs that are safe for pet consumption. 
And don't be fooled by the cakes' exteriors either. What looks like fondant and regular cream is actually made of mozzarella cheese and tofu.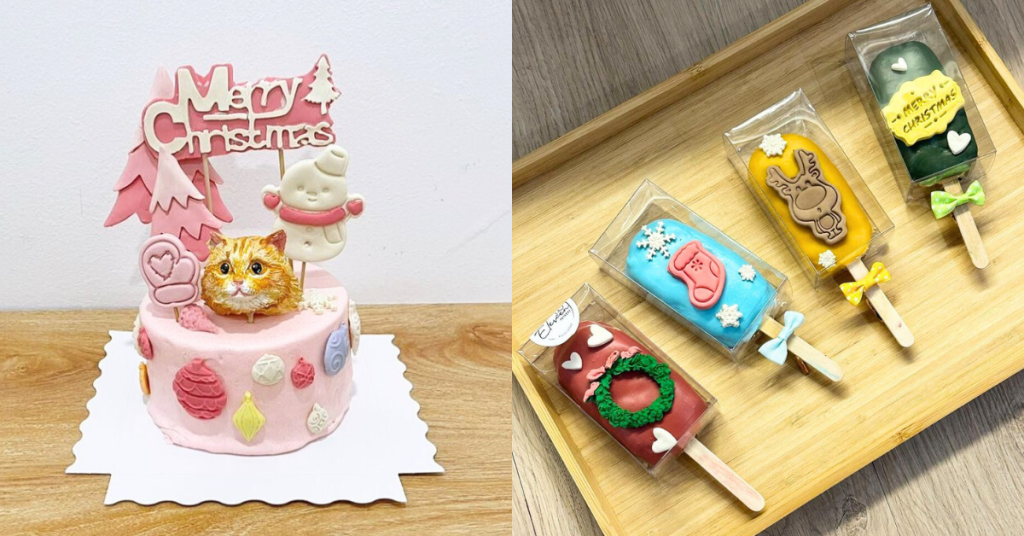 Whipping up pet-tas-tic treats
The process of making pet-friendly cakes is also similar to cakes for humans. You still have to mix ingredients, bake them in the oven, and decorate them to look pretty if preferred.
Customers can choose from an array of cake bases, such as,
Chiffon
Chicken with salmon/duck/beef
Salmon with duck/beef
Beef with duck
Each of these comes at different price points, depending on the kind of cake base and party sets chosen. All of them include vegetables like yam, broccoli, and carrots.
Prices range from RM59.90 to RM274.90, and are inclusive of one head figurine, moulded after your pet's likeness. If you're celebrating more than one pet birthday with the cake, additional head figurines are also available at RM15 per piece.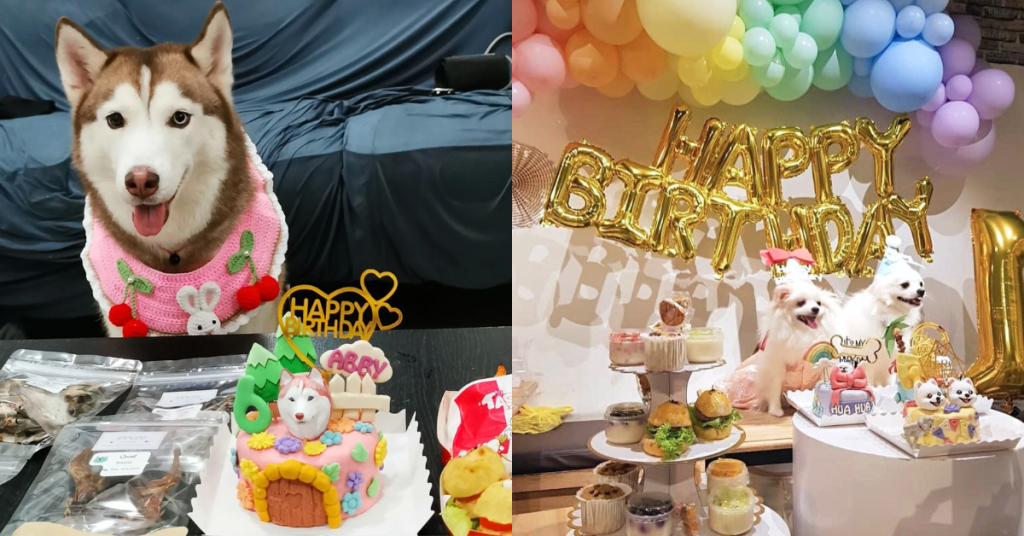 Interested pet parents will have to pre-order the cakes at least three to five days in advance. Once received, it's recommended that your pets finish the cake within three days to maintain its freshness.
And just like regular human cakes, Eleven Petkery's cakes for animals should also be kept refrigerated to avoid melting and going bad.
Aside from cakes, the store sells treats like sweet potato wedges, churros, muffins, and daifuku. All of these are friendly to cats and dogs (which are their main customers) and are made in-house.
Life is about taking whisks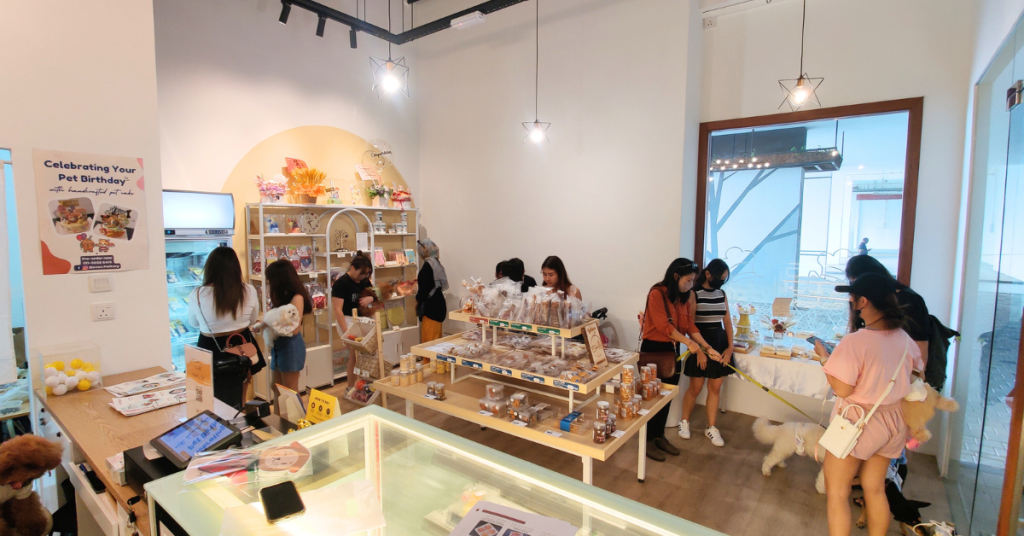 After a year of running the business online, the founders finally opened a physical store in KL. This greatly sets them apart from competitors in the industry, as other brands typically remain home-based.
"It gives us the opportunity to connect with and reach out to potential customers," Lew justified.
She also explained that the cost of renting a cloud kitchen was about the same as renting a shop. So they decided to choose the one that would give the brand more visibility. 
It was also during this shift in their business model that the sisters decided to fully commit to the business. Therefore, they left their respective professional careers in the fields of QC and marketing.
As of now, the brand mainly caters to the Klang Valley. This is because outstation deliveries are not very feasible since the cakes are fresh products and require cold storage facilities.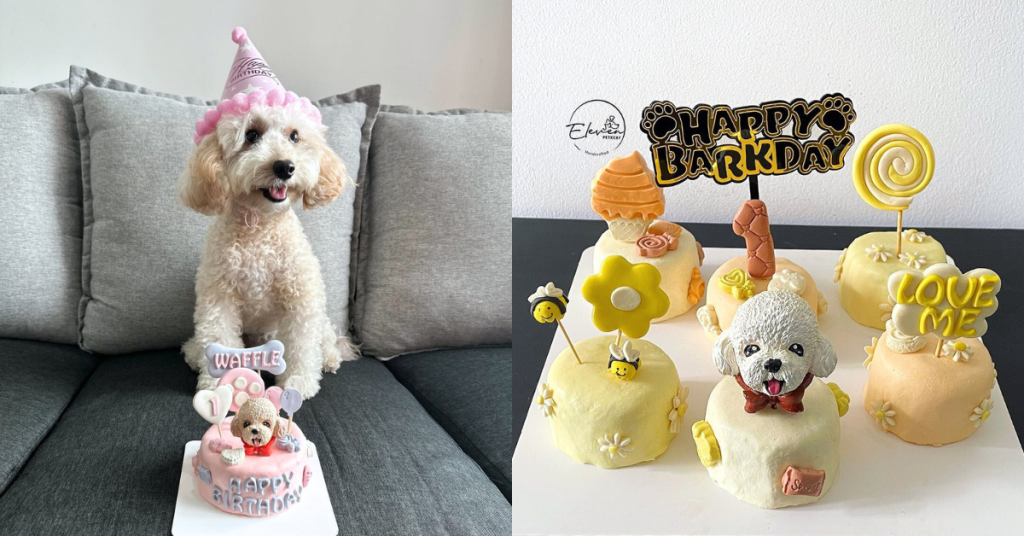 But they're hoping to explore other states like Penang and Johor Bahru to meet the demands there soon. One way would be by collaborating with existing pet cafes and retailers to sell their products. 
However, the sisters maintain a realistic outlook. "We're still a small production at this moment, so [we're] not ready yet," Lew put it simply.
Baking the (furry) world a better place
It might seem bold to start a business dedicated to making cakes for pets, but the concept's popularity is slowly growing in Malaysia.
Some other brands in the local market that also create custom pet cakes include Petissier Pet Bakery, Pets Recipe, and Pawz Bakery. 
Bakeries for pet-friendly treats are definitely more common overseas though, and the market for it is quite mature in countries like the USA, Australia, and China.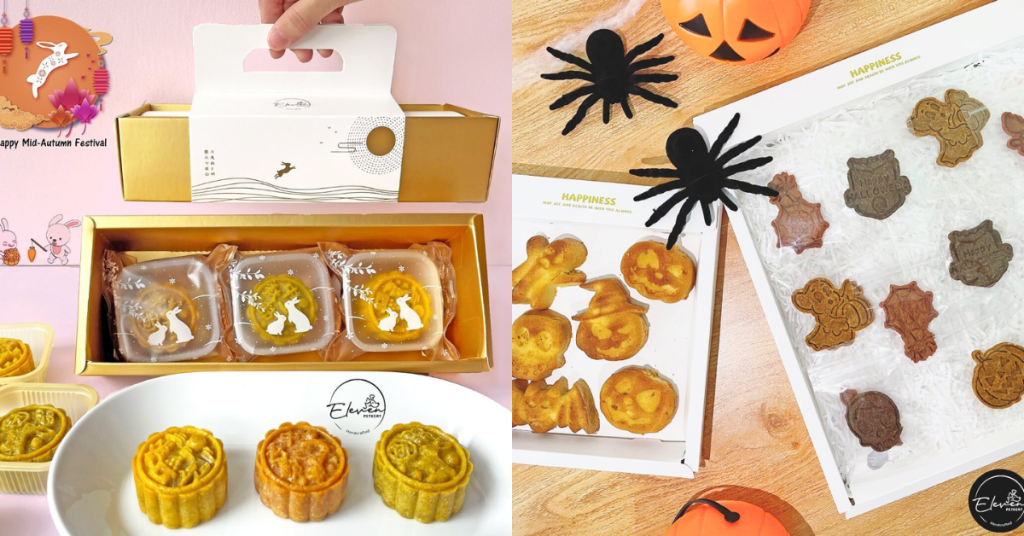 Along with that is the growing trend of humanising pets which creates a whole new demand for pet goods and services. This includes veterinary care, pet beds, and also pet food (which includes treats).
Pet humanisation is said to be one of the driving forces behind the sales of pet products. Mordor Intelligence reported that the local pet food market is expected to grow to US$309 million by 2028.
Dictionary time: Pet humanisation refers to a natural expression of the "pets as family" trend, whereby pet owners treat their pets like children and are highly receptive to products similar to the ones they use for themselves.

Source: Pet Professional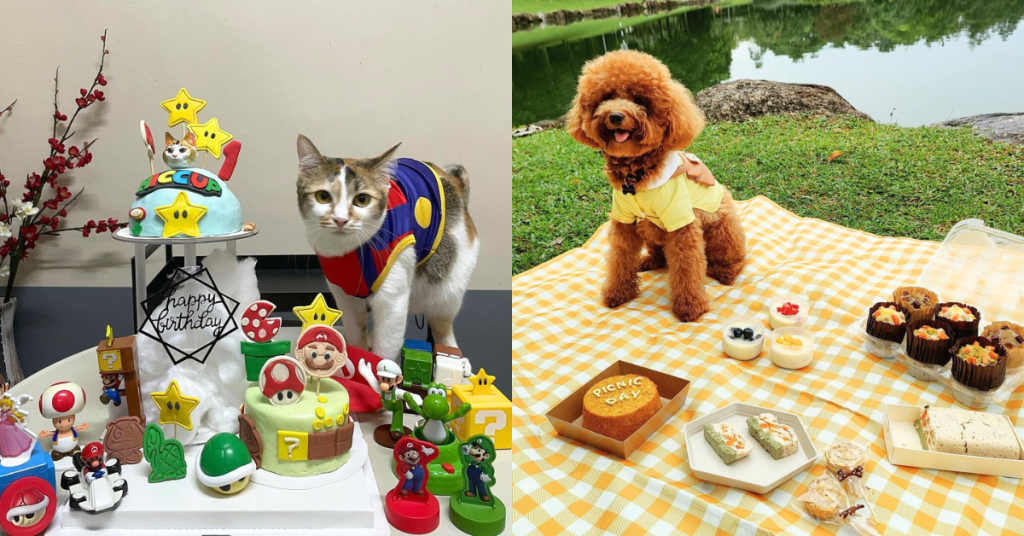 With more than half of the Malaysian population being pet owners and probably more to come, the pet care—or pampering—industry will not be dwindling anytime soon. So, the Lew sisters seem to have made the right choice to focus their efforts on creating well-loved pet treats.
Learn more about Eleven Petkery here.
Read other articles we've written about Malaysian startups here.
Featured Image Credit: Eleven Petkery