If you've watched the wildly popular shows Euphoria and Emily in Paris, chances are you've seen the designs of a Malaysian fashion brand on screen and didn't even know you did.
The brand we're talking about is motoguo, which has found its design identity in a blend of whimsical, fluid, and vintage elements.
Styling up the idea
Speaking to Vulcan Post, founders Moto Guo, Kinder Eng, and Jay Perry Ang, shared how it all began from their wish to push boundaries.
Moto and Kinder both graduated from the renowned Raffles College of Higher Education and later connected with Jay, who was in the business of textile and garment wholesaling, before founding the brand in 2015.
The three united over their love for retro fashion, textiles, and garments and had noticed a gap in the industry for a whimsical and humorous voice, which they decided to fill.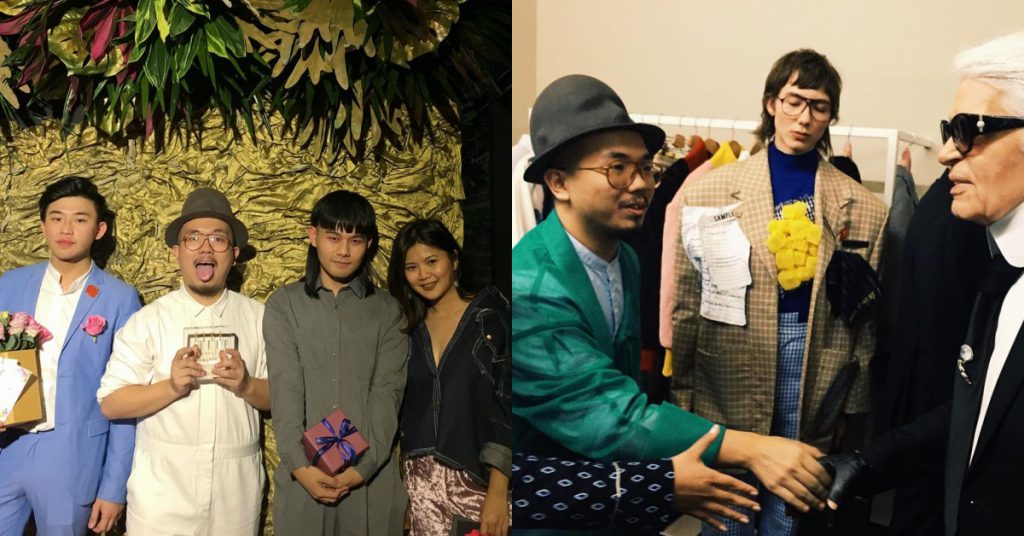 "Right after Moto's graduation collection that won him the 'Best Collection' title awarded by his convocation ceremony, his collection accrued commercial and media attention that led to a few wholesales orders," the trio shared.
This gave Moto the confidence to start the brand with Kinder and Jay.
Pushing the envelope
From day one, the three deliberately chose to run motoguo as their full-time career.
"The fashion industry demands our unwavering commitment, and we recognised the need to give the brand our undivided attention," the trio explained.
They added that running it as a side hustle wouldn't have allowed them to dedicate the time and resources. By fully immersing themselves in the brand, they have built a strong foundation and developed their unique vision.
This vision was to thrive in a niche that wasn't saturated in the fashion industry, with motoguo's whimsical and retro style closely linked to the founders' personal preferences.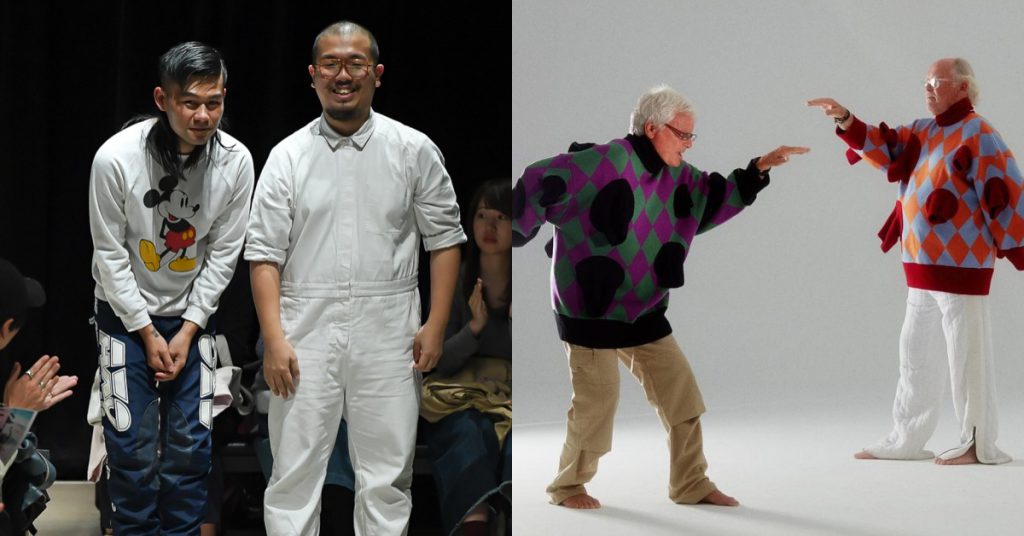 "The founders' love for vintage fashion and playful details naturally shaped the brand's identity. By embracing this distinct style, motoguo offers a unique and joyful experience, allowing wearers to express their individuality," the team explained.
Drawing inspiration from their life experiences and viewpoints, motoguo's collections are all sprinkled with sarcasm, nostalgia, and self-deprecating humour. Safe to say, they're not afraid to put forth unpopular perspectives with their designs.
An example would be their 'Picnic in the Society' collection, where motoguo's models catwalked with their cheeks covered in red dots and unsightly blotches during Milan Men's Fashion Week in 2016.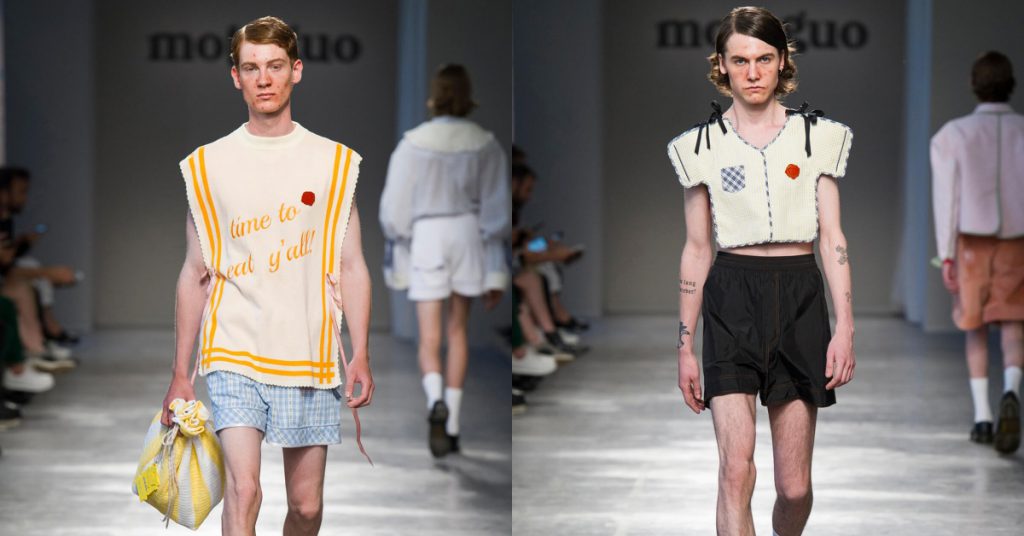 It was meant to represent teenagers who are in search of their own identity as they progress into adulthood. Thus, the models also donned clothes that didn't exactly fit and sometimes held onto childhood items.
Although the brand started out by designing only pieces for men, they later expanded their target market.
"We think it was due to our education and limited experience in the industry back then, we had the assumption that we needed to fit ourselves in a category. Thankfully that is not the case."
"As our brand identity and visual language evolve over the seasons, we experimented with traditionally assigned gender details and silhouettes. Through this process, motoguo gradually transitioned into a genderless label," they explained.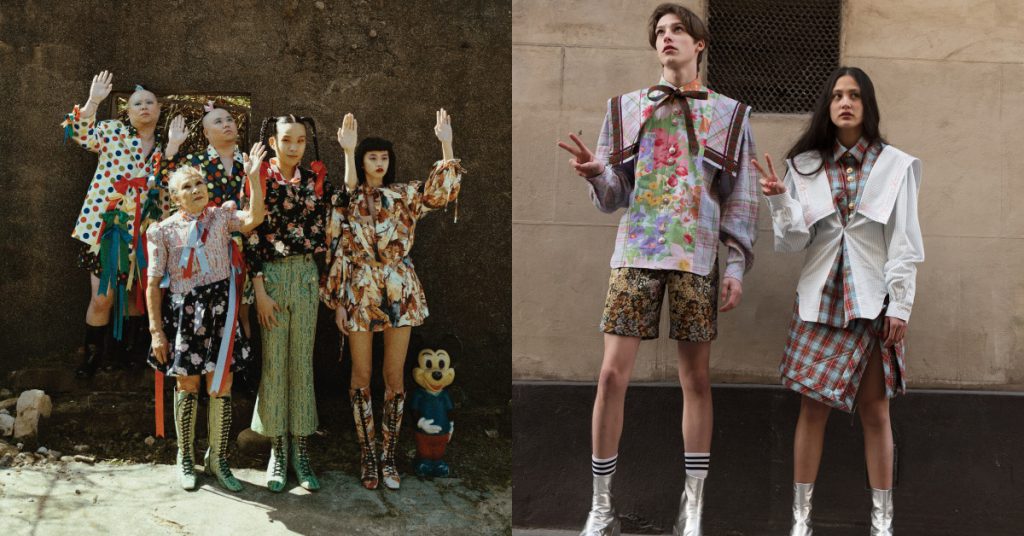 Their clothing includes tops, knitwear, jewellery, and shoes, and their prices make it clear that their clothing isn't your daily fare. T-shirts can cost RM360 while their more premium pieces, such as their jackets and coats, can cost up to RM7,094.
Becoming a world beater
Besides having their pieces displayed at Milan, Tokyo, and Shanghai Fashion Weeks, the brand and its founders have received several awards since its founding in 2015.
In 2016, motoguo became the first Southeast Asian label to be shortlisted for the LVMH Prize for young fashion designers, and in 2022, Jay and Kinder were nominated under Forbes' 30 Under 30 Asia.
The brand pieces have been worn by famous celebrities such as Dua Lipa, and appeared in Euphoria and Emily in Paris too, worn by characters Lexi Howard and Emily Cooper, respectively.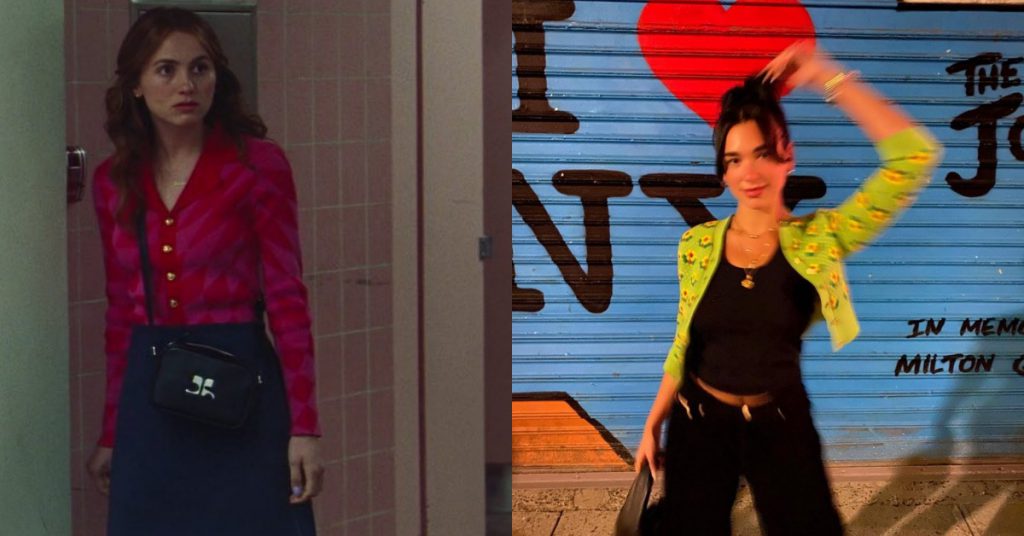 Commenting on those achievements, the trio said, "Receiving international recognition and having our pieces featured on TV shows is a surreal and proud experience. While we had focused on strengthening our PR efforts, being featured on these platforms exceeded our expectations."
Their success has not been without its sacrifices, of course.
"The journey has been filled with compromises to personal life and sleepless nights. Personal relationships, leisure time, and even self-care often take a backseat as the brand becomes a top priority. Balancing work and personal life becomes a delicate dance, with little room for spontaneity or downtime," the founders recalled.
But these have all been necessary and worthwhile sacrifices. On their plans for the future, motoguo shared that they are taking steps to ensure the business remains self-sustaining during this period.
In the long term, their goal is for the name motoguo to become synonymous with whimsical and fun aesthetics as they aim to set the standard for these qualities in the fashion industry.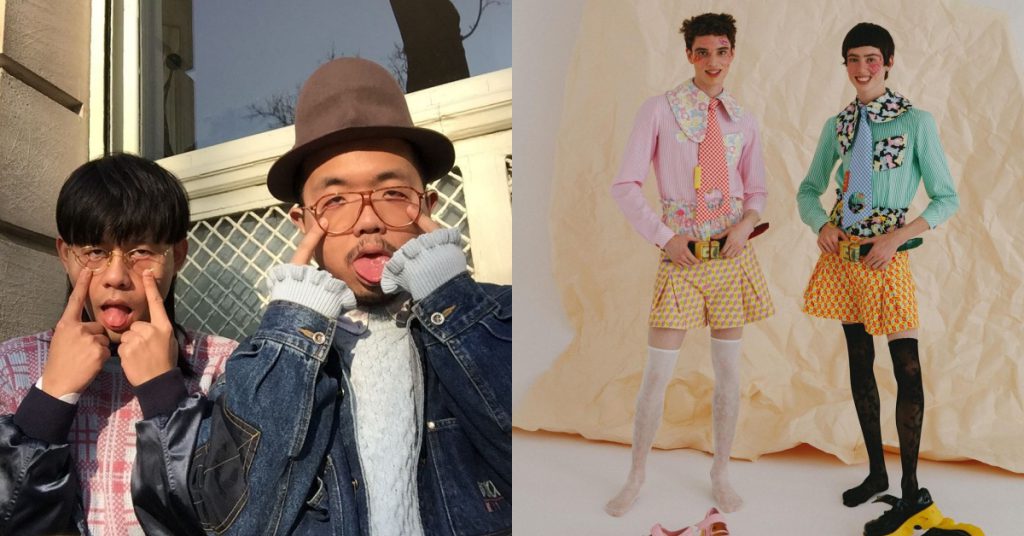 "Our decision to fully commit to motoguo reflects our passion for fashion, the desire to create something meaningful, and belief in the brand's potential."
"This wholehearted commitment has enabled us to navigate the industry, make strategic decisions, and pursue our creative vision with unwavering focus, propelling motoguo to the brand it is today," they concluded.
Featured Image Credit: motoguo