Sustainability has found its way into almost every lifestyle item you can think of, but one area where it seems relatively new is swimwear.
Why is this a thing, you wonder? And is it just another item to slap the buzzword onto?
For answers, we spoke to Elena Cheurina, the founder of local sustainable swimwear brand Ozero Swimwear.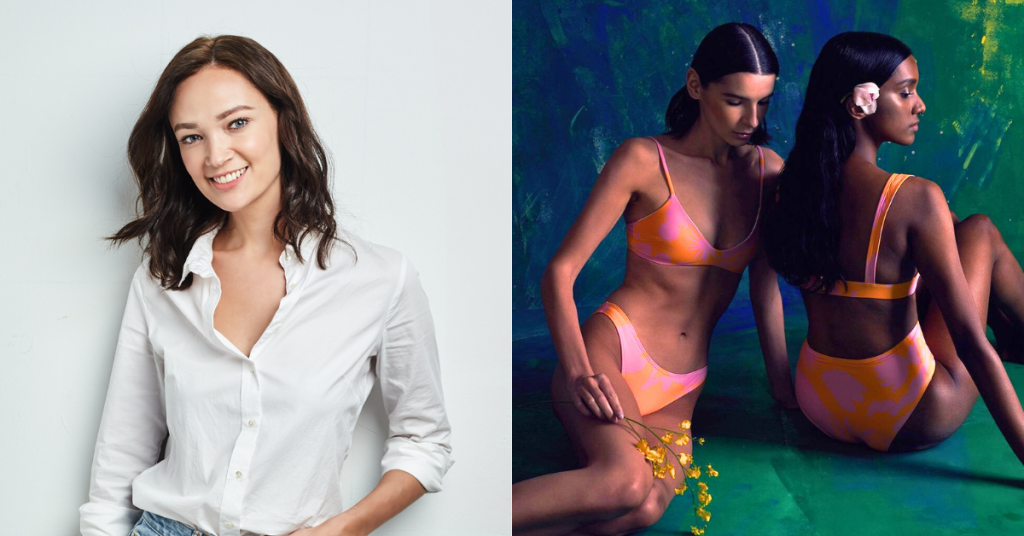 Going with the flow
The idea to start Ozero Swimwear came about while Elena was in Singapore, and it wasn't quite her intention to go the sustainable route at first. Rather, her problem statement was simpler.
"I realised that I couldn't find good quality swimsuits in Southeast Asia at that time," she explained.
Having worked in the fashion industry as a model since her university days, the creativity of the field eventually rubbed off on her, and she used her savings from her modelling to bootstrap the startup capital.
The initial plan was to centre Ozero Swimwear's business in Russia, Elena's homeland, as she figured it would gain better recognition there.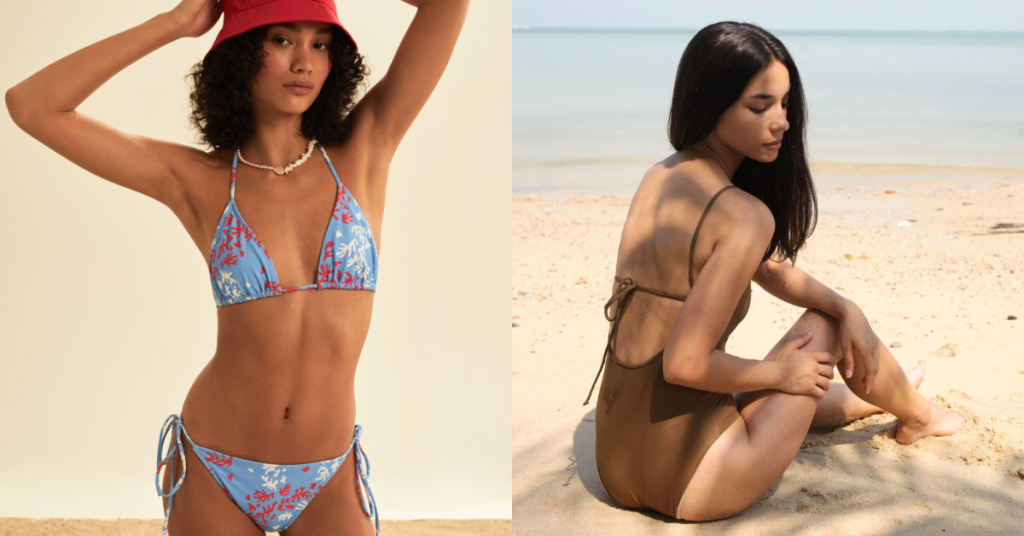 The market for sustainable fashion was also more popular abroad than in Malaysia at the time. This trend is changing as the green movement gains traction and locals become more eco-conscious.
However, as she was based in KL when the brand launched in 2018, the logistics made focusing their business efforts in Russia less feasible. The pandemic then hit, and she was left with not much choice.
So the model focused her attention on the Southeast Asian market instead.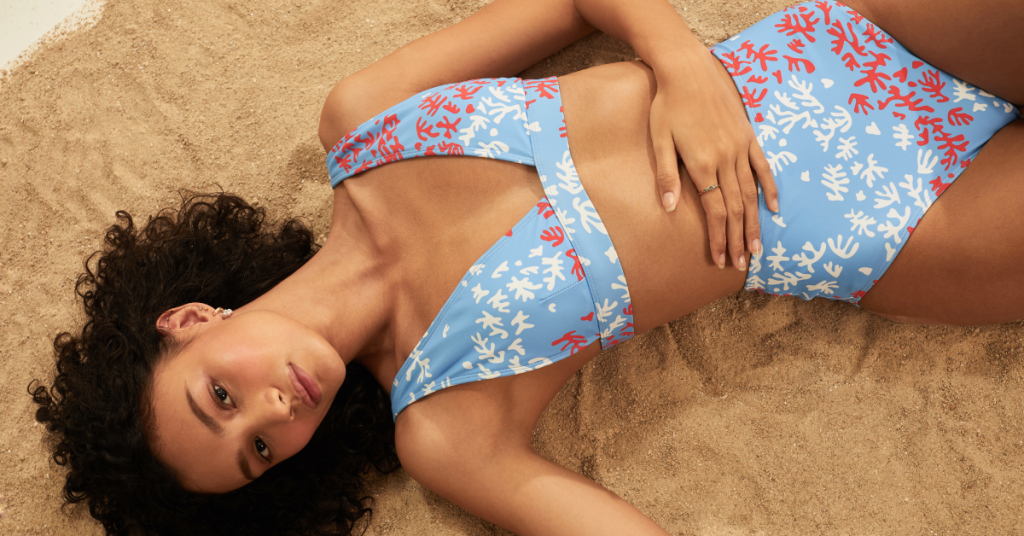 She was pleasantly surprised to find that Malaysians were receptive to her products, sharing that the current ratio between local and international customers is around 85% to 15%.
It also helps that Elena considers the design choices and measurements of the local crowd, especially since Westerners and Asians have varying physiques and fashion styles.
In her experience, Malaysian women prefer padding in the chest area and high-waisted bikini bottoms. "Nothing too skimpy or overly sexy," she added.
Riding the environmental wave
"When starting the label, I wasn't thinking about it being sustainable. I just found the fabric I love because of its amazing quality," confessed Elena.
While researching materials, she met a representative from Carvico, an Italian fabrics factory that uses ECONYL.
"That's how I found out about this (ECONYL) yarn. Then I did my research further and I really liked the novelty of that," she shared.
Made of regenerated nylon, ECONYL is a fabric material pioneered by Aquafil, another Italian company.
According to Aquafil's website, ECONYL is made by recovering nylon wastes, like fishing nets, old carpets, and industrial wastes.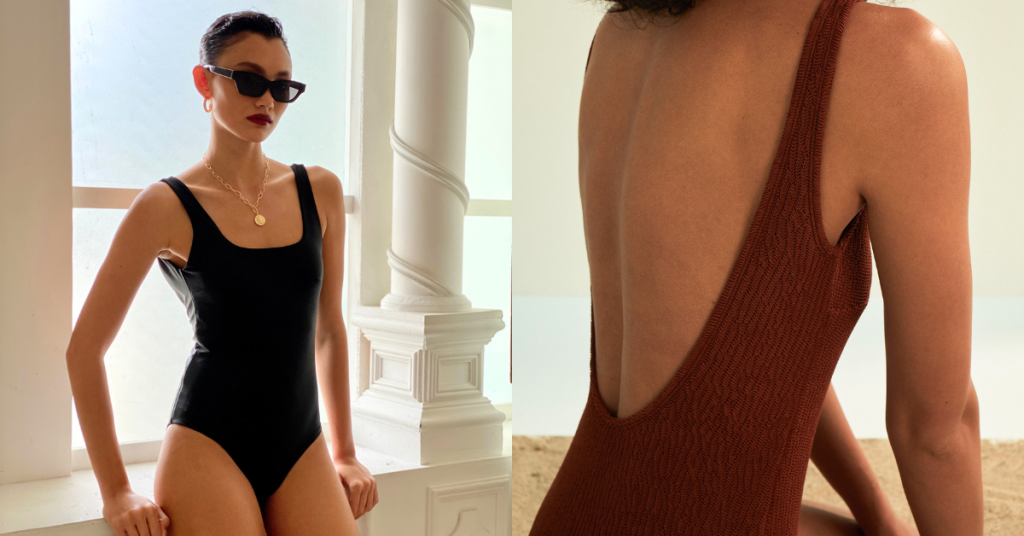 The rescued items are recycled back into their original form, and then processed into yarns and polymers for industrial use.
Repurposing this non-biodegradable material and giving it a second chance prolongs the nylon's lifespan and keeps it out of landfills for a little longer.
The ECONYL is then mixed with LYCRA's lastingFIT technology to make it more suitable for swimming. Elena shared that Ozero's monochrome swimwear comprises 78% ECONYL nylon and 22% of LYCRA's spandex fibre.
According to the brand, the material feels soft and silky against the skin, is breathable and dries quickly, plus is extremely resistant to chlorine and suntan creams and oils.
Meanwhile, their printed designs use recycled nylon from REPREVE by Unifi. And no, not that Unifi. This Unifi is an American company turning plastic bottles into good-as-new fibres. For this fabric, the composition is made out of 86% REPREVE nylon and 14% elastane.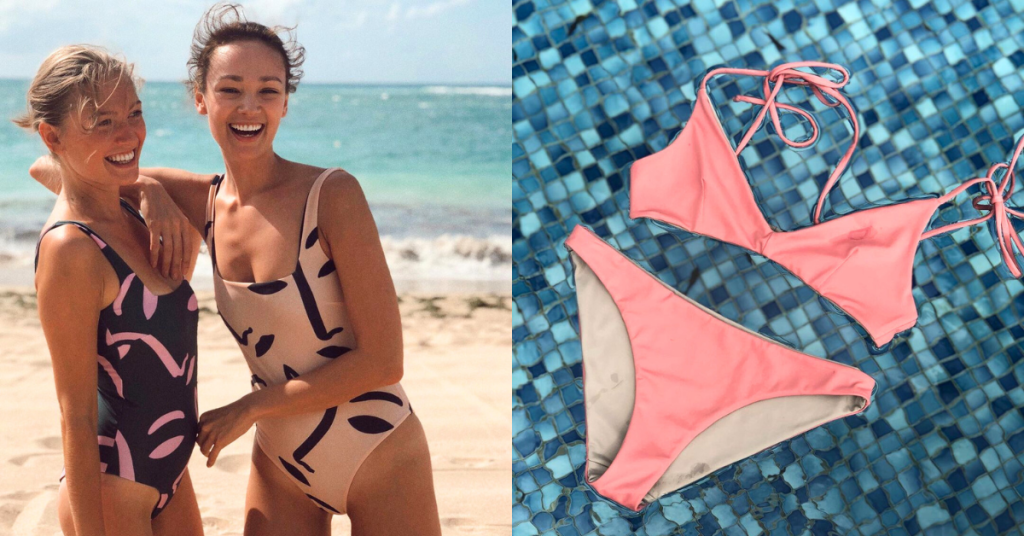 It's pretty flippin' cool
Ozero Swimwear's apparel can be found on its website. Though, customers can also visit stockists like UNPLUG and The Datai Langkawi to see the products in person before purchasing.
Its sizes range from XS to L and come in various classic styles. Both one-piece swimsuits and bikinis are available.
The name for each of Ozero's collections is a nod to lakes in Russia and around the world, such as Baikal, Malawi, and Como.
It's a quirky play on the brand's name too, which is a transliteration of the Russian word "озеро," meaning "lake."
Price-wise, it leans towards the more expensive side when compared to other local brands like Pink N' Proper and Sun Paradise, but sustainable brands tend to be pricier due to their longer-lasting material composition.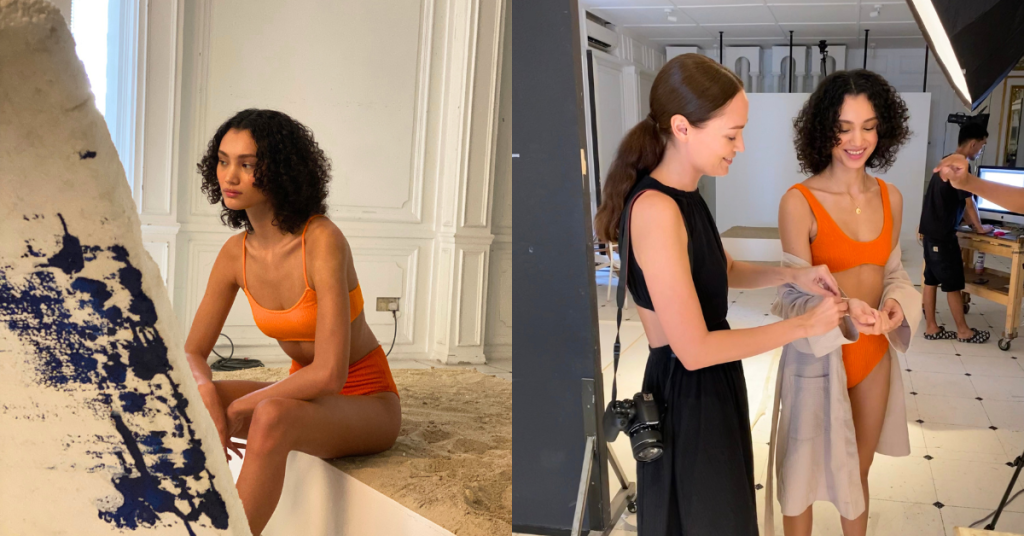 Despite the good local reception of Ozero Swimwear thus far, Elena observed that most Malaysians are still not ready to pay more for sustainability. "But we are moving towards conscious choices," she added hopefully.
It's a waterful life
Aside from the swimwear's material, she also looked into other aspects like the product's packaging and design choices to make the brand as sustainable as possible.
The founder shared that Ozero Swimwear tries to avoid the use of excessive plastic and instead opts for cotton bags. "Even all our bulk production from the factory is delivered in 100% biodegradable bags."
The brand operates as a slow-fashion business; products are designed to be timeless pieces, mixed and matched, and worn in multiple ways.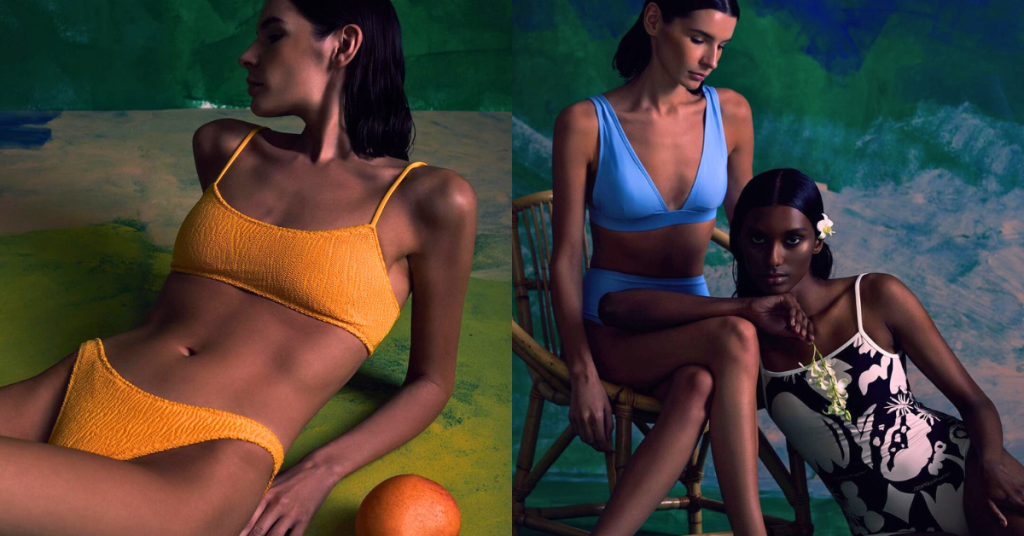 It also sticks to launching only one collection yearly to avoid overproduction and deadstock. Any extra fabric in the factory is redirected to third parties for recycling.
That said, one challenge the brand faces in its goal of being sustainable is that all of Ozero Swimwear's apparel is constructed in Bali, Indonesia.
Elena explained that she couldn't find local factories here that could work with recycled fabrics and compete the way factories in Bali could, at their standards of quality.
"Quality, experience, and efficiency are the main reasons I've chosen Balinese factories," she said.
But she does hope that somewhere down the line, she can make her products in Malaysia and further reduce the brand's carbon footprint. "It would be a dream to have a factory here."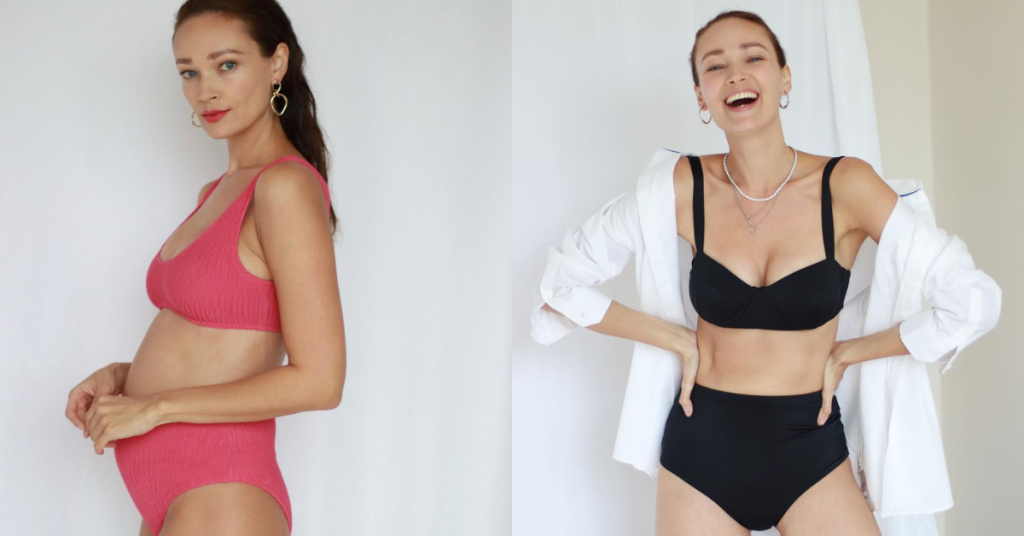 The founder shared that the brand might also look into expanding into swimwear for children and men, but it's still just a thought for now.
One thing for certain, though, is that you'll be able to find Ozero Swimwear's collections in more physical stores soon.
So while the local sustainable swimwear industry still has some growing to do, Ozero Swimwear is one the few brands paving the way for it.
Learn more about Ozero Swimwear here.
Read other articles we've written about Malaysian startups here.
Featured Image Credit: Ozero Swimwear