Datuk Jimmy Choo is undoubtedly one of the most well-known and beloved names when we think of Malaysian shoemakers.
The 74-year-old has created a globally renowned brand, and his creations are known to be favourites of the late Princess Diana, Hollywood stars, and supermodels.
Here's the story behind how he got into the industry in the first place all the way to how he went on to sell his share of his namesake brand in 2001 for £8.8 million.
Taking it one step at a time
Choo was born Zhou Yang Jie in Penang, Malaysia, in 1948. His father was a shoe designer, and he grew up learning the craft as he watched his father make shoes from raw materials.
In an interview with the South China Morning Post (SCMP), Choo shared, "My father was a shoe designer, not a cobbler, and he made every shoe by hand. I was born into a shoemaking family."
When he was seven or eight, Choo remembers coming home, doing his homework, and then spending the rest of the day in his dad's workshop watching him and other craftsmen at work.
"That's the way I spent my spare time as a child because we had no iPhones, no computers, no televisions, not even calculators. It was quite primitive, so in order to kill time, that was my entertainment."
He made his first pair of shoes when he was 11, a pair of leather slippers for his mum's birthday, which took him about eight hours.
In search of overseas education, Choo eventually went to England at the age of 21 and studied at Cordwainers Technical College in Hackney (now part of the London College of Fashion).
After graduation, he went to work for a shoe design firm for eight years and worked at another one for a short while before eventually starting his own business.
"I didn't want to return to Malaysia because I wanted to make it in London."
The world at his feet
After he quit his job at the second design company, his parents came to Britain to help him start his own business.
His initial investment came from his mum's retirement fund, which was about £6,000.
"The three of us were the entire operation; that meant we spent every day making women's shoes, packaging them, promoting them, and selling them," he told SCMP.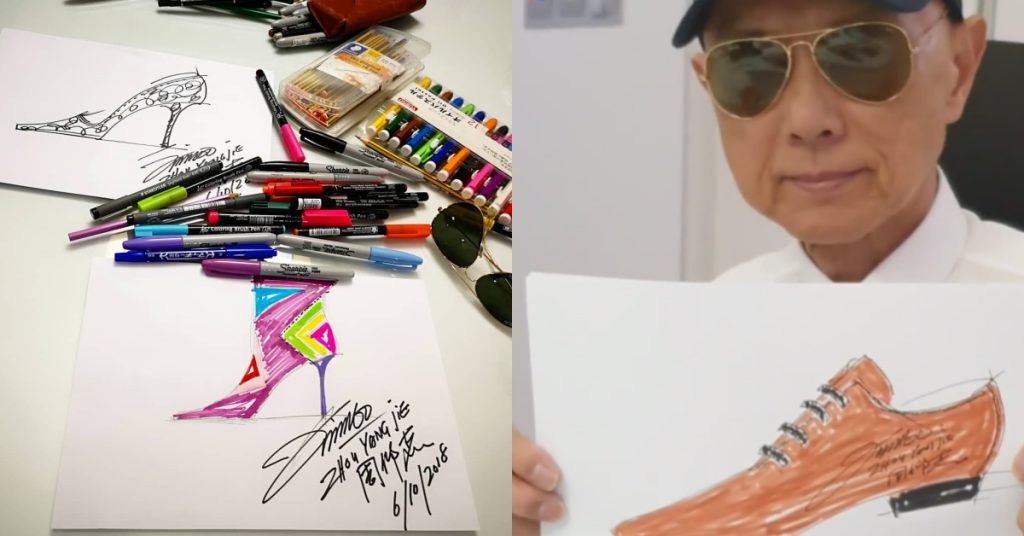 In 1986, he expanded the operation and set up shop inside a derelict hospital building in the East End.
"[My mum] said to me, 'You start your own business instead of going to work for other people'. If my business failed, I would have no money to pay back to my mum," added Choo.
Fortunately, his big break came soon after, in 1988, when he did a show at London Fashion Week.
"Vogue magazine saw my designs and featured my work in an eight-page spread. Before that, times were tough because I didn't have many clients," he shared with SCMP.
After the Vogue coverage, his work was non-stop, and he was doing catwalk shows with big designer names such as Helmut Lang and Paul Smith.
He eventually struck up a close friendship with the late Princess Diana, and often visited her at her Kensington Palace home and designed shoes for her.
This was made possible through his friend and fellow fashion designer Tomasz Starzewski.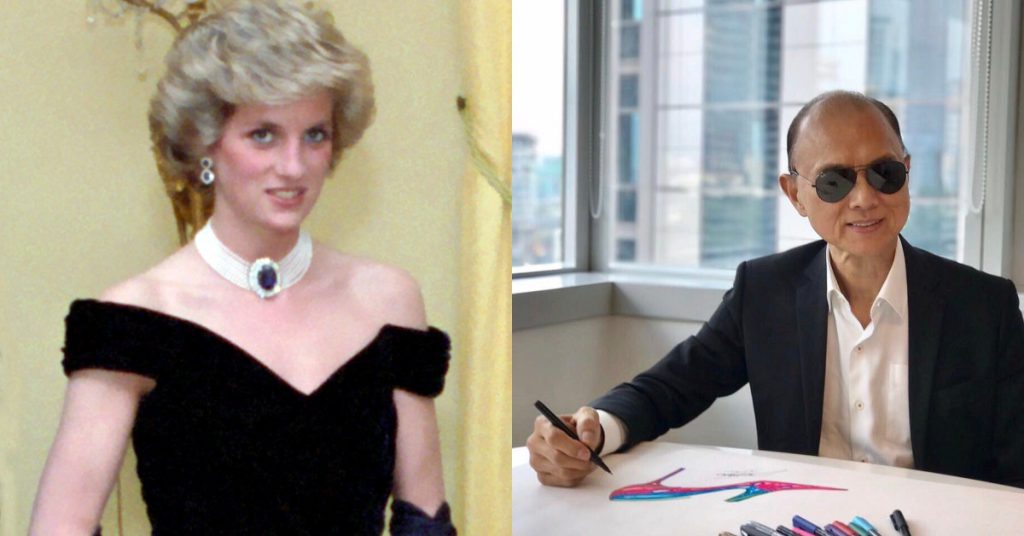 "I told Tomasz, 'When you send Princess Diana a dress, give her my shoes, too,'" said Choo. "After I sent her the shoes, I saw them in the newspaper the next day. Thank goodness for Thomas."
Choo attributes his relationship with Princess Diana to causing more demand for his shoes. "So, thanks to Princess Diana for giving me this opportunity."
Putting his best foot forward
Along with his former friend and former accessories editor at British Vogue, Tamara Mellon, Choo went on to start Jimmy Choo Ltd with a £150,000 loan from Mellon's father in 1996.
They opened their first physical store the next year on London's Motcomb Street, and Choo's niece, Sandra Choi, joined them.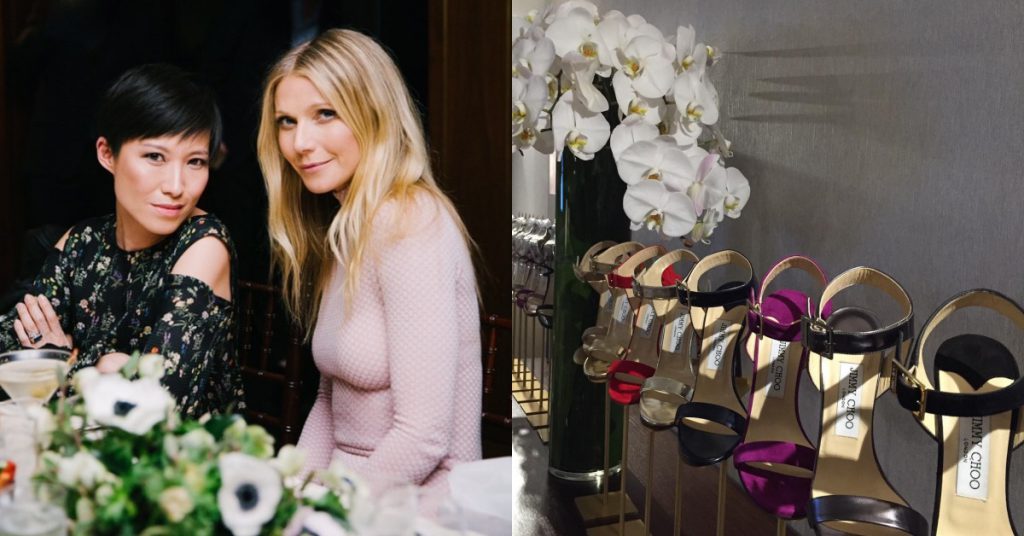 The following year, they opened up a store in New York and went on to open up stores all over the world.
Choo eventually left in 2001 after alleged disagreements with Mellon, who, along with private equity investors, bought out Choo's share in the company.
Regarding the sale, Choo said, "Selling the business was good for two things. It allowed me to spend more time with my children. Before, all the time I was in the workshop, I was never able to see them."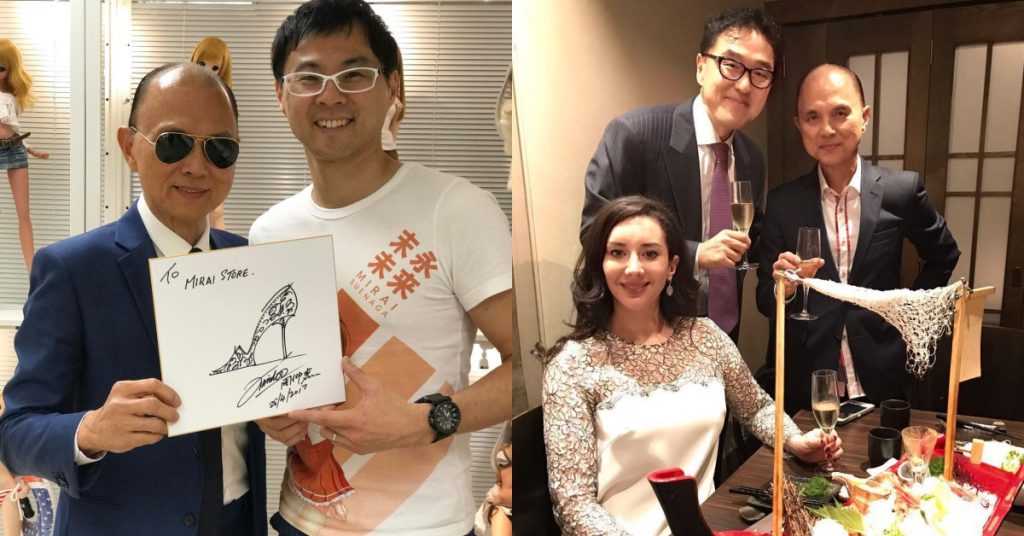 "I couldn't take them on holiday. Yes, I could provide school fees, but that is not love. They need to know they have a father."
Mellon eventually left in 2011, and Choi remains the only one left of the original team.
Meanwhile, Jimmy Choo Ltd has since diversified into ready-to-wear, fragrances, eyewear, menswear, accessories, and handbags and, in 2017, was bought by Michael Kors in a £896 million deal.
Leaving his footprints in society
Despite no longer being involved in the brand, Choo seems to be keeping himself busy as he recently debuted his latest bridal collection at Barcelona Bridal Fashion Week under the design name, The Atelier.
Besides that, he also acts as the creative director at JCA – London Fashion Academy and crafts a few shoes a year for close family, friends, and selected clients, which bear the label Zhou Yang Jie, his Chinese name.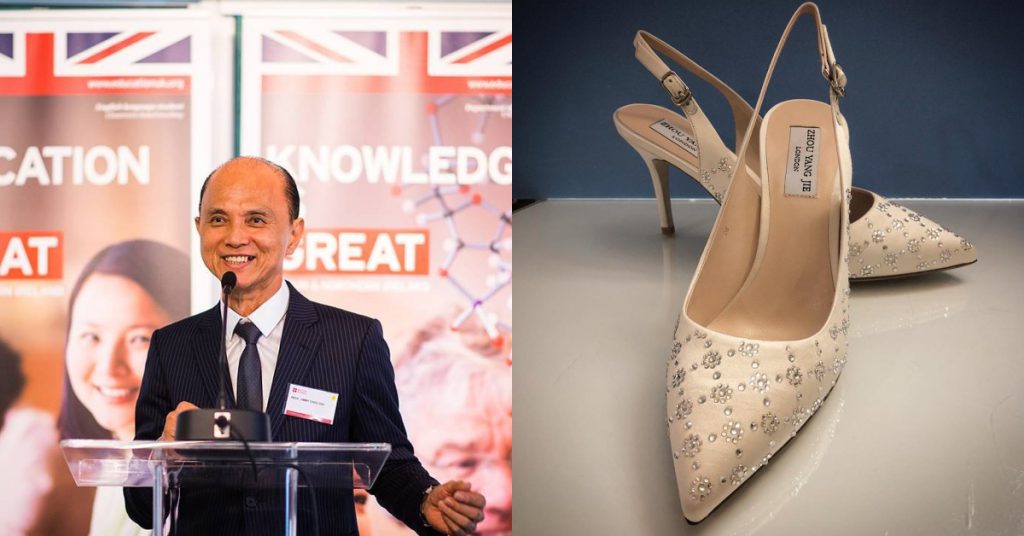 "I don't use Jimmy Choo anymore, I use my Chinese name because I am not part of Jimmy Choo, and I don't want to confuse people. I am not in competition with these people. I'm proud of what I am," he told AsiaOne.
Meanwhile, he also acts as a mentor to budding shoemakers and also works to promote British education for foreign students.
"I found my 'feng shui' in London. A British education changed my life. If I had stayed in Malaysia, I would have been nobody."
It's not clear where Choo is permanently based at the moment, but we do know that as of January 2022, he had a penthouse in Mont Kiara.
So it seems that, despite his view of opportunity being beyond Malaysia's borders, he still considers the country a place to call home.
Featured Image Credit: Prof Jimmy Choo & The Gardens Mall