On June 15, we were invited to attend The World Brands Foundation's (TWBF) The BrandLaureate SMEs BestBrands Awards 2023 to celebrate the outstanding achievements of SMEs across various industries in Malaysia.
Every year, TWBF awards a select number of brands under a few categories, such as social enterprise, women empowerment, education, and many more, under a host of different accolades such as ICON of SMEs, brand of the year, most valuable, and most innovative.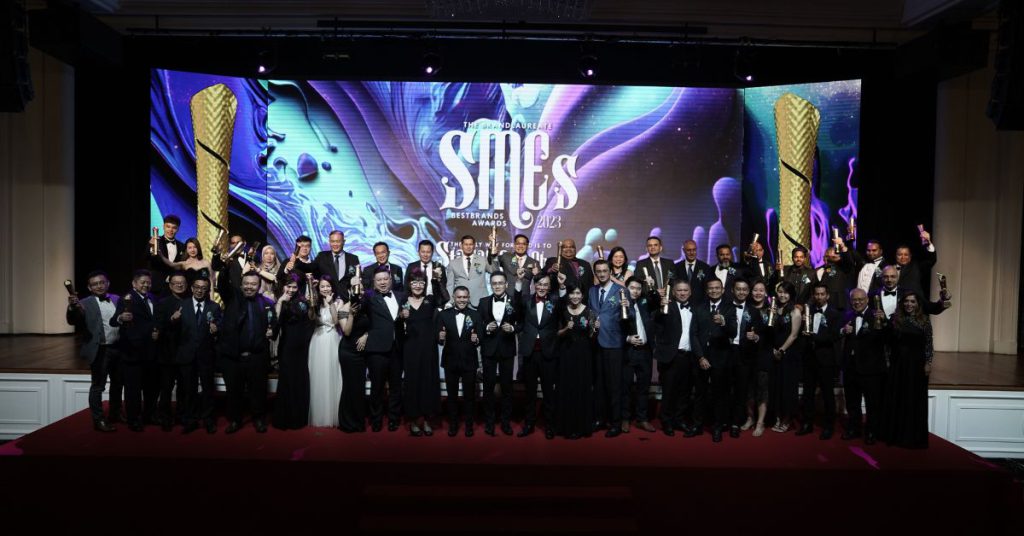 The award exists to shine a spotlight on the journeys of homegrown SMEs and their contributions to the branding landscape and to motivate other aspiring SMEs.
Although there was a total of 36 brands that won different awards that night, here are eight Malaysian brands we found to be particularly interesting, and their achievements that put them on the list.
1. Sutera Sanctuary Lodges, Brand of the Year Awards 2023 (Holiday & Travel Destination)
Sutera Sanctuary Lodges is a prestigious collection of award-winning ecotourism destinations and experiences in North Borneo.
They have lodges in stunning natural locations such as Manukan Island, Poring Hot Spring, Laban Rata, and Kinabalu Park, which is Malaysia's first World Heritage national parks site by UNESCO within the Sabah state.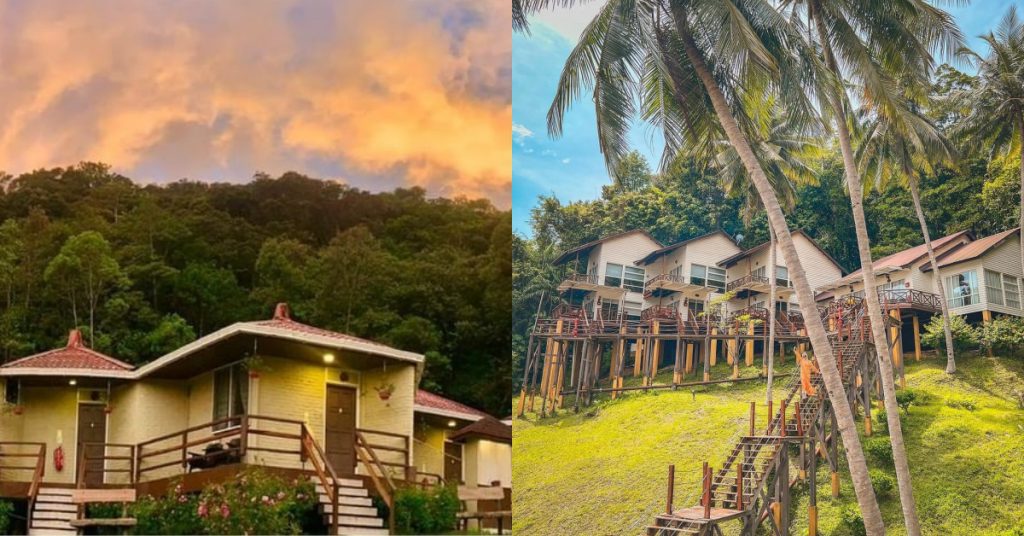 Apart from its win this year, the brand has won several other international and local awards, such as the Tripadvisor Travellers' Choice in 2020, 2021, and 2022, World Luxury Hotel Awards four years in a row between 2018 and 2021, and the International Hotel Award in 2020.
This serves as a testament to it being an award-winning hospitality group.
2. Q-dees, Brand of the Year Awards 2023 (Preschool Education – Child Empowerment)
When you think of renowned pre-schools in the nation, Q-dees is undoubtedly one of the most well-known in the industry. The brand commenced operations in 1995 and has since expanded to over 250 centres nationwide.
Meanwhile, the brand has also expanded its reach outside Malaysia and now has outlets in the Philippines and Myanmar.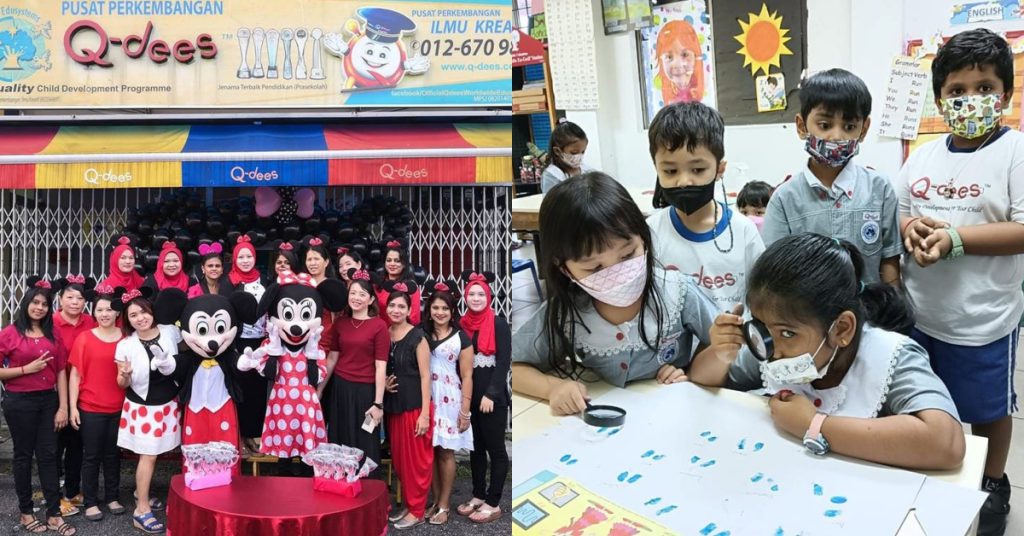 Its Link & Think Methodology has won many awards throughout its years of service in the education market. According to the brand, this approach creatively and intuitively breaks down complex concepts across a variety of programmes to cater to all kinds of children.
As one of the pioneers in the preschool centre scene, it is unsurprising to see that they were the recipient of the award relating to child empowerment.
3. USANITA, Most Valuable BestBrands Awards 2023 (Women Entrepreneurship Empowerment)
USANITA was established to help entrepreneurs and women in Malaysia build their own business empires by creating a community hub to facilitate women promoting their respective products.
In May 2023, they announced they would collaborate with radio stations under Media Prima Audio (MPA) and Buletin FM and will be involved in Buletin FM's Masterclass programme.
Last year, they entered a joint venture with AirAsia Academy to empower female entrepreneurs from the B40 group to explore opportunities in digital economy and technology.
It's likely their proactiveness and involvement in their field that got them recognised by TWBF.
4. F.O.S, Best Choice BestBrands Awards 2023 (Fashion – Quality Apparels)
A brand you might've seen in shopping malls, F.O.S is a homegrown clothing retail chain specialising in affordable apparel.
With F.O.S. standing for Factory Outlet Store, this brand got its start with its first outlet in Sunway Pyramid in 1997. According to its website, the brand has grown to a total of more than 65 outlets throughout major shopping complexes in Peninsular Malaysia as well as Sabah and Sarawak.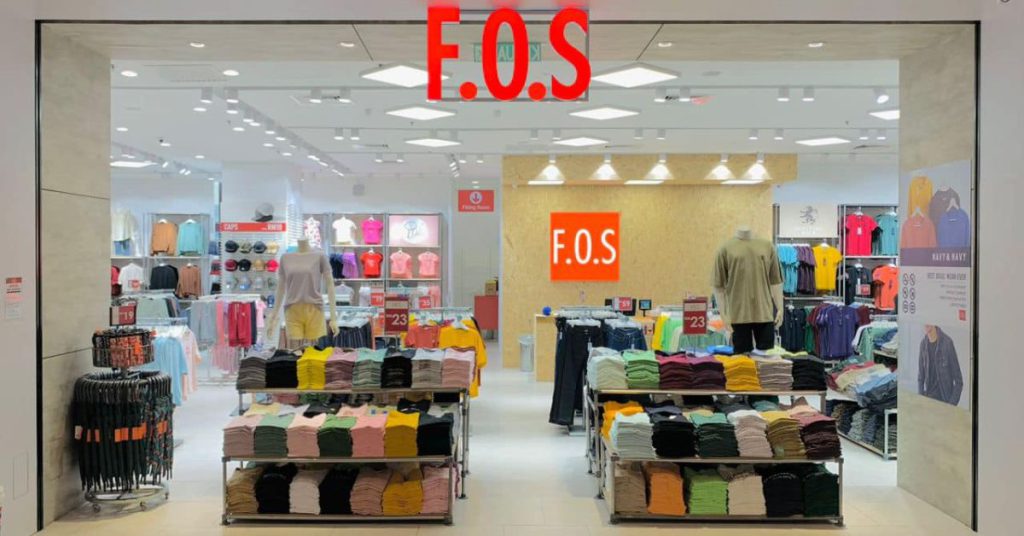 Its website also states that many people are astonished that F.O.S is a business with local origins. Hopefully, with this award, more will come to learn that it's a proudly homegrown brand.
5. Serai Group, Best Choice BestBrands Awards 2023 (F&B – Malay Cuisine)
From our past coverage of Serai Group and its background and history, we've noticed that this is a very well-loved business by many Malaysian diners. As such, it's no surprise that the group managed to bag an award following its expansion over the years.
It all started with Serai Thai, a Thai restaurant launched in 1990 by Rina Abdullah, a former air stewardess with Malaysian Airlines.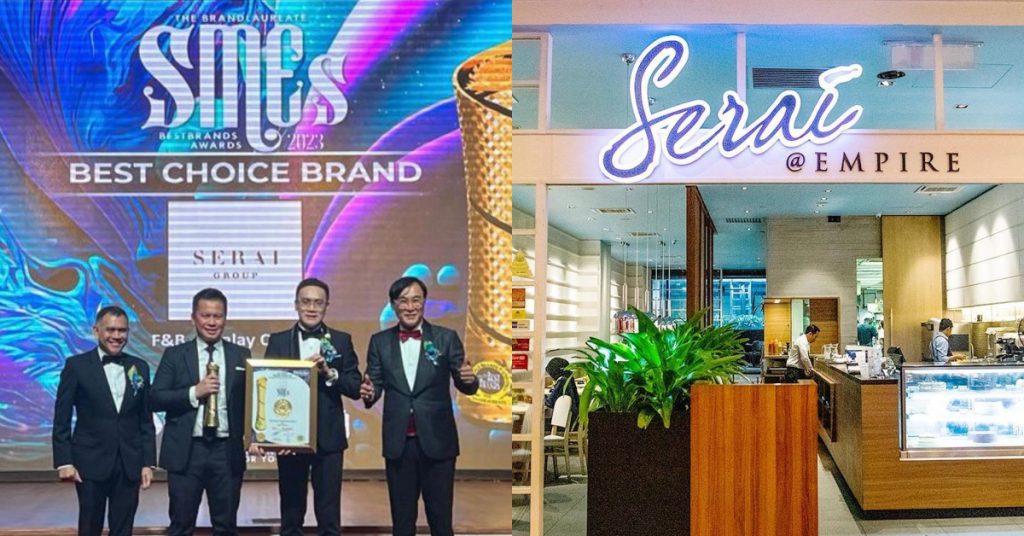 In 2006, Najib Abdul Hamid, Rina's son-in-law, joined the family business, and they went on to take on the Serai Group name in 2010.
Fast forward to 2023, the group now consists of 10 different F&B ventures with big names, such as Jibby & Co, BLONDE, Chum Chum Pizzeria, and more.
6. JUNANDUS, BestBrands Awards 2023 (F&B – Designer Theme Cakes)
In an interview, it was stated that the founder, Jun Chong, started the home-baked cake business out of his passion and turned his dream into reality.
He had left his managerial position and took courses to learn how to run an online business. The whole process took about eight months before the full-fledged ecommerce website was up in 2014.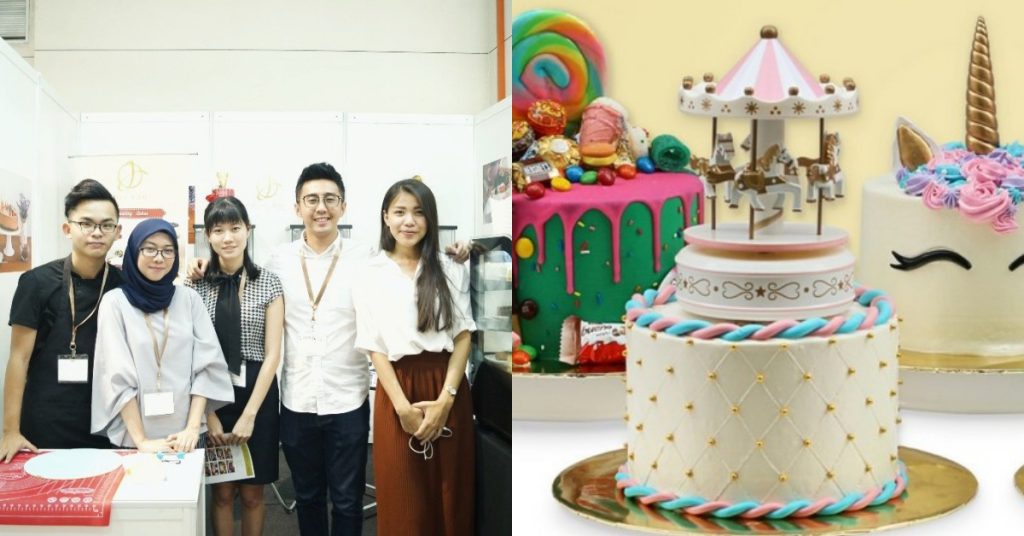 JUNANDUS gets its ingredients directly from the source. That means chocolates from Switzerland, vanilla beans from Madagascar, mascarpone cheese from Italy, or Alphonso mango puree from India.
Nowadays, however, there are plenty of online-based cake stores. So, it's interesting that TWBF has chosen to award JUNANDUS amidst such tense competition, but perhaps their long-standing position in the market has given them a leg up.
7. Lavand, BestBrands Awards 2023 (F&B – Bespoke Baklavas)
Lavand was founded in 2004 by Sheerin Zalani, who ventured into crafting baklavas after a box was gifted to her.
As the flavour and texture were like nothing she had had before, it sparked an interest in her to learn more about the history of the buttery, flaky confection.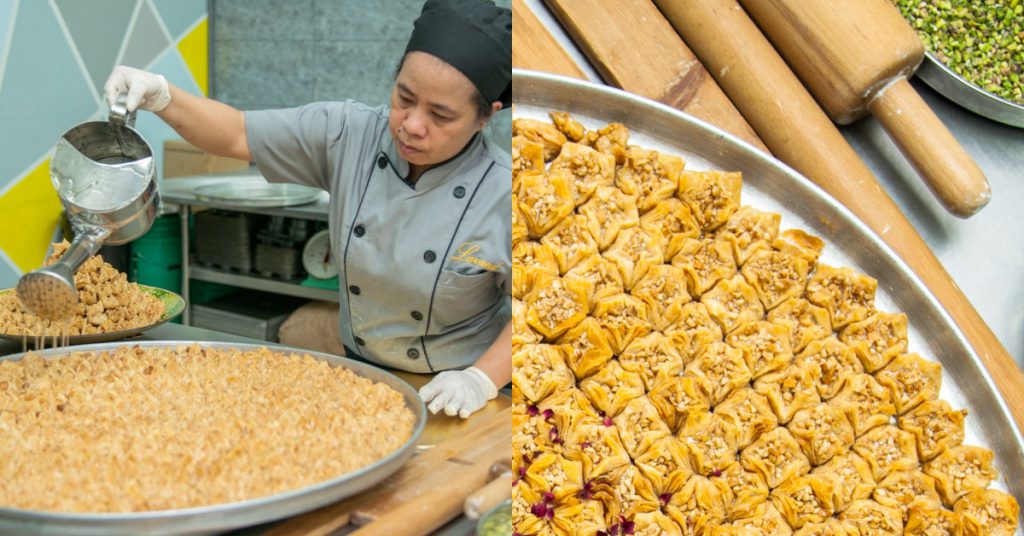 She started by importing baklavas from a famous patisserie in Lebanon, but they eventually went on to make the baklavas themselves.
With baklavas and Middle-Eastern delicacies gaining popularity in Malaysia as of late thanks to social media, Lavand stands out as a homegrown brand that has stood the test of time.
8. Mr Lok Lok, BestBrands Awards 2023 (F&B – Lok Lok)
Mr Lok Lok was founded by Mohd Radzi Ab Wahab, who wanted to commercialise the popular Chinese street food, lok lok. Besides lok lok, the restaurant also serves bubble tea.
With a restaurant in Johor Bahru, the brand now wants to expand and open branches in the Klang Valley area by leveraging the halal demographic.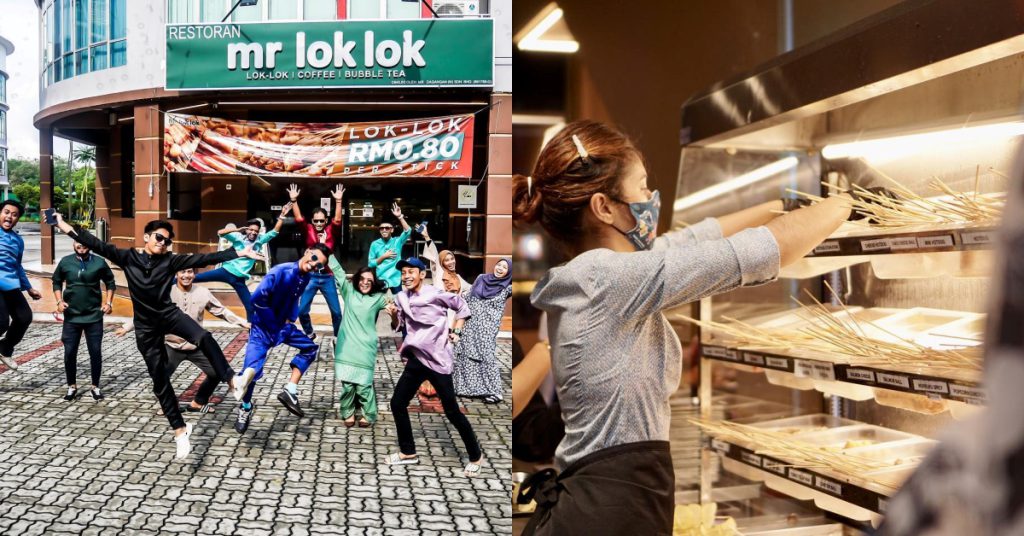 Although lok lok is commonly sold out of food trucks, this brand's concept is pretty intriguing as they have commercialised the common street food and plan to target the halal market.
-//-
It's great to see our SMEs being recognised for their work. For the already well-known ones, this award reinforces their position in the market, and for the lesser-known ones, hopefully TWBF's recognition will uplift them.
Congratulations to these brands, and we wish them all the best in their future ventures!
Learn more about The BrandLaureate Awards here.
Read other articles we've written about Malaysian startups here.
Featured Image Credit: Mr Lok Lok / USANITA / F.O.S / Serai Group / Lavand / Q-dees