On June 19, 2023, Dzuleira Abu Bakar, CEO of the Malaysian Research Accelerator for Technology and Innovation (MRANTI), announced that she would be stepping down despite her contract being renewed early this year.
She will continue to serve at MRANTI as CEO until early September 2023.
Before her current title, she was formerly the CEO of the Malaysian Global Innovation & Creativity Centre (MaGIC).
Then she was appointed by the Ministry of Science, Technology, and Innovation (MOSTI) in April 2021 to lead MaGIC's merger with Technology Park Malaysia (TPM) with the aim of establishing Malaysia's very own Silicon Valley.
Through that MaGIC-TPM merger came the formation of MRANTI.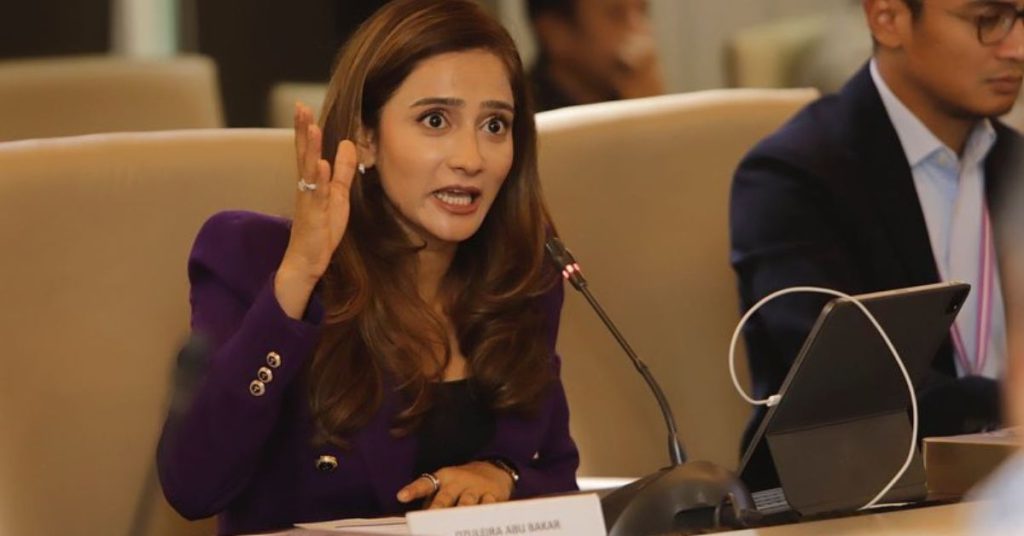 With all this in mind, we decided to look back at how Dzuleira helped advance Malaysia's startup ecosystem before and during her tenure as MaGIC and MRANTI's CEO from April 2019 to June 2023.
A seasoned evaluator and investor
Dzuleira holds a Master's Degree in Management from Universiti Malaya (UM), and a Bachelor's Degree in Law from Universiti Teknologi Mara (UiTM).
She started her career working in legal before going on to hold top positions at Malaysia Venture Capital Management Berhad (MAVCAP), Khazanah Nasional Berhad, and Cradle Seed Ventures (CSV).
Her expertise was identifying and investing in high-growth tech/digital companies, managing strategic partnerships, corporate relations, and stakeholder management.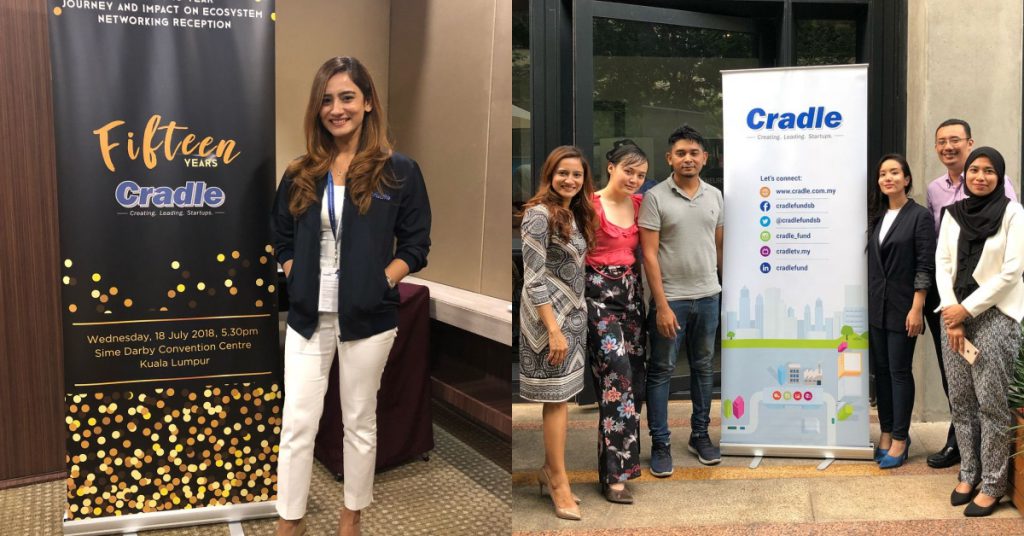 Whilst under MAVCAP, it was reported that Dzuleira had evaluated close to 400 companies.
Meanwhile, according to her LinkedIn profile, some startups within her investment portfolio at CSV included big names such as StoreHub, Involve Asia, and Supahands.
All of this shows her wealth of experience as an evaluator and an investor, skills which she undoubtedly brought to MaGIC and MRANTI.
Growing the local startup ecosystem
In just two years with MaGIC under her leadership, the organisation achieved RM760 million in value creation, impacted 26,327 participants via various programmes, and secured five international partnerships.
According to a statement by MRANTI, during her tenure, MRANTI was appointed as lead secretariat for the National Technology and Innovation Sandbox (NTIS), leading to 24 commercialisations, and generating RM51.8 million in sales revenue.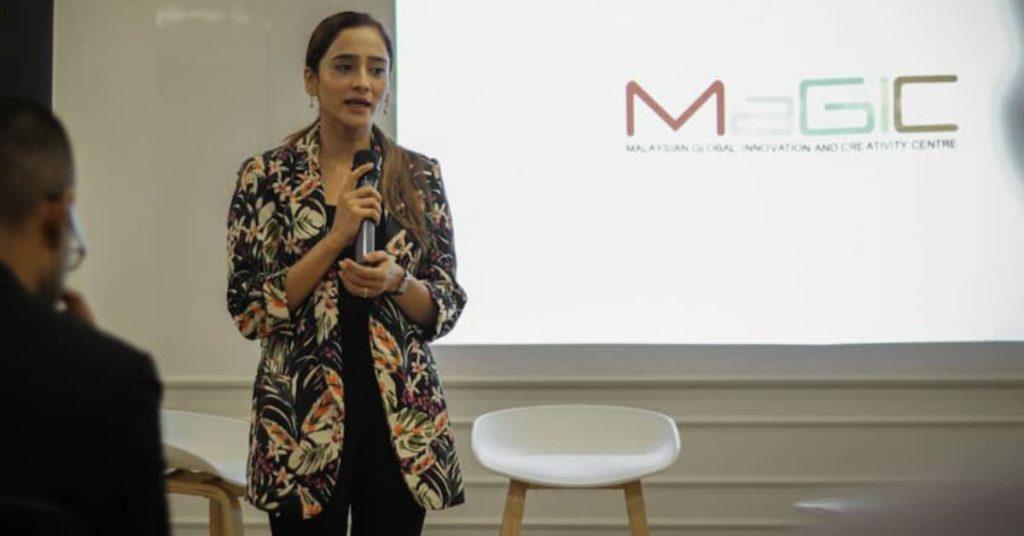 MRANTI was also tasked to run essential national programmes such as Program Penggunaan Barangan dan Perkhidmatan Hasil R&D Tempatan Melalui Perolehan Kerajaan (MySTI), Malaysia Commercialisation Year Summit 2023, and Malaysia Techlympics 2022.
Furthermore, it was stated that MaGIC's Global Accelerator Programme (GAP) in 2020 had helped over 151 startups and generated more than RM235 million in revenue.
Pushing to grow NPOs & social enterprises
Aside from growing profitable businesses, Dzuleira's role in Khazanah Nasional's Hasanah Foundation also meant she helped establish non-profit organisations (NPOs) and social enterprises.
Her experience proved to be handy in revitalising MaGIC's social entrepreneurship arm. In 2021, MaGIC partnered with Standard Chartered Bank to launch Social Entrepreneurs – Transformation, Innovation & Acceleration (SEtia).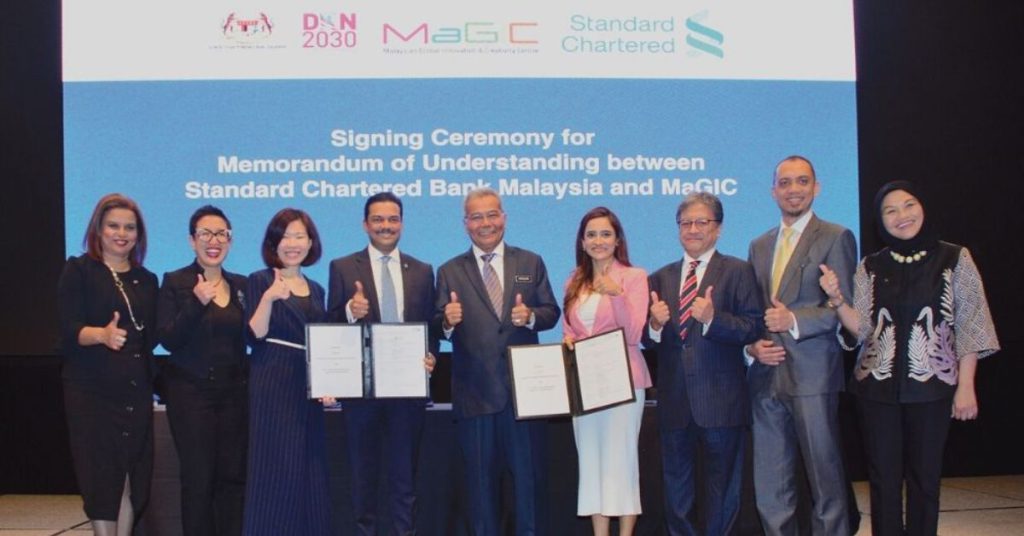 SEtia was a six-month-long programme with a tailored syllabus to help social entrepreneurs develop a better understanding of the operations of a social enterprise. 25 social entrepreneurs joined the programme to great success.
Meanwhile, under Dzuleira, MaGIC also launched a campaign called #BuyForImpact which aimed to promote socially conscious buying behaviour among the general public while encouraging Malaysians to establish deeper connections with the social innovation ecosystem.
The campaign partnered with prominent giants such as Lazada to drive awareness and demand for goods and services offered by social enterprises.
Advocacy in women empowerment
Dzuleira is also a vocal supporter of equal gender opportunities in the workplace and has participated as a panellist in events such as Standard Chartered's Press For Progress Women Forum—an event meant to create discussion about women's leadership and to inspire the next generation of female leaders.
In an interview with PRESTIGE, she shared, "To help other women, you must start with yourself. My personal network of support are the women before me who have blazed their own paths."
Meanwhile, in an opinion piece written by Dzuleira, she highlighted how we could do more, especially in terms of women-focused representation, participation, and innovation.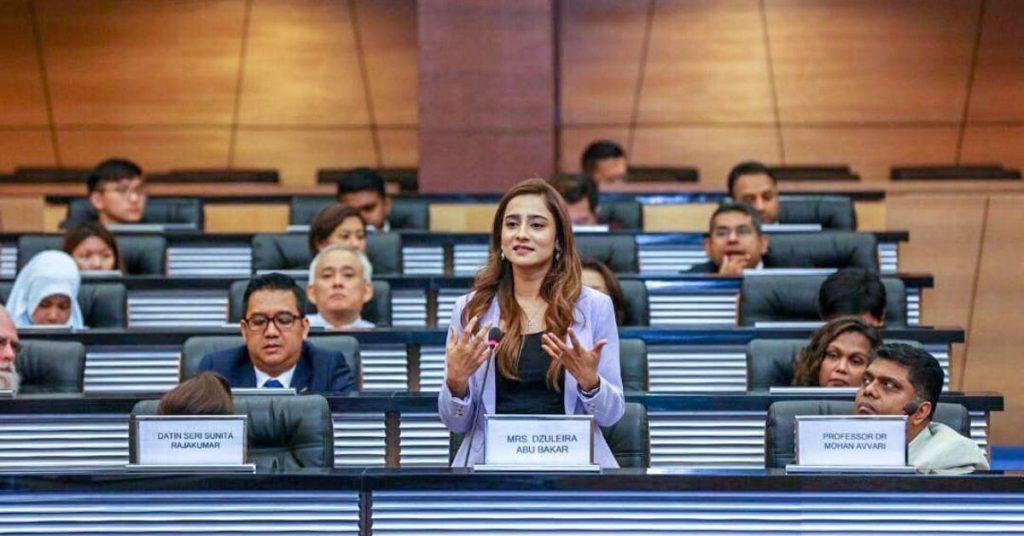 "At MRANTI, we have nurtured a growing number of female-led startups in agritech, foodtech, retail, and fintech, such as Bloomthis, Batik Boutique, BoomGrow, and Data8—to name a few."
This shows that not only has her work led to progression in the overall startup ecosystem, but she has also inspired healthy growth in female-led local startups.
Advancing the nation's future in tech
Within several months of taking office, Dzuleira spearheaded the launch of the MRANTI Park Masterplan, an integrated and comprehensive approach to developing a 4IR hub from prime real estate.
The Masterplan aims to achieve a gross development value of RM20 billion, RM2.8 billion in land lease, and create 8,000 jobs by 2027.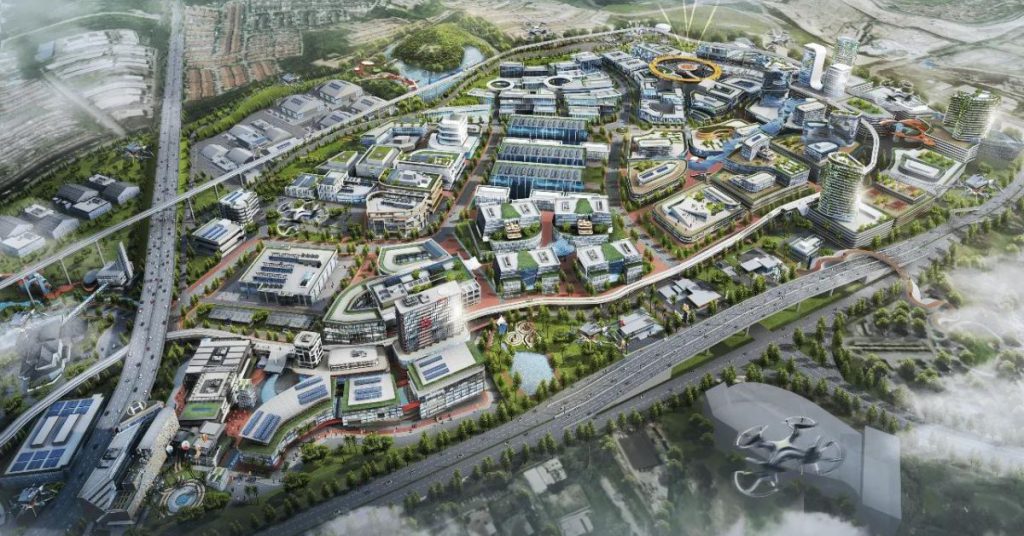 MRANTI Park has secured RM1.12 billion in land lease value and a total of 132.56 acres for new land sub-lease, an increase of 250% and 112%, respectively, since her entry.
Meanwhile, under her leadership, Dzuleira founded several facilities within the Park to support innovators at various stages of the startup life cycle.
This includes:
A 5,000 sq ft MakersLab for prototyping,
A five-acre drone centre of excellence,
An Autonomous Vehicle Living Lab for live environment testing,
A 10-acre integrated healthcare cluster, and
A 5G Experience Centre which serves as a national testbed for 5G innovation and enterprise-grade proofs of concept.
While it is currently unknown where exactly Dzuleira will be heading next, MRANTI told us that she would be taking another leadership role and heading a new entity which she will announce in due course.
We wish her all the best in her future endeavours.
Meanwhile, regarding the transition period, MRANTI shared that a management committee will be activated to oversee the agency's operations while appointing a new CEO.
"Programmes and projects in MRANTI's pipeline will progress as planned, with the respective management team heads ensuring their successful implementation."
Regarding the search for a new CEO, the agency stated that the board is evaluating possible candidates to take on the role and will announce their decision in due course.
"The suitable candidate must ensure the agenda for attaining a higher commercialisation rate for Malaysia is met, in accordance with the targets set out under the 12th Malaysia Plan (RMK12) and MOSTI's Dasar Sains Teknologi dan Inovasi Negara," they told us.
Editor's Update: Parts of this article have been edited to include additional information.
Featured Image Credit: MRANTI