The COVID-19 pandemic caused many Malaysians to lose or fear losing their jobs due to its restrictions on movement and social interactions.
However, we have covered plenty of entrepreneurs who have used the trying pandemic times to turn anxiety into their advantage by starting their own businesses.
One similar story is of Kelantan native Jude Yusoff, who decided to start a frozen yoghurt chain called Froogurtz after he had lost his job due to the pandemic.
Lessons to learn
In an interview with Vulcan Post, Mohamad Hafizuddin, who goes by Jude Yusoff, said that the idea was borne after he had lost his job as a music teacher during the COVID-19 pandemic.
The 31-year-old Kelantanese graduated with a Bachelor's degree in music composition from UiTM and worked as a vocal teacher at an international school in Subang Jaya.
However, he was forced to return to Kelantan when the pandemic began, as cross-border movements were restricted.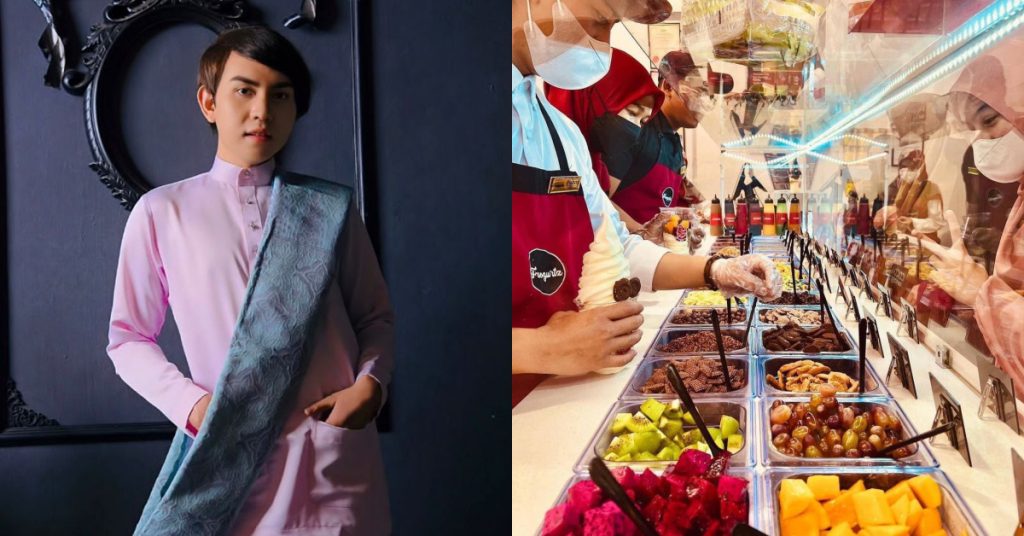 "During the several months of vacation due to the lockdown, I did not get a regular income from the school I taught at since I was only a contract teacher," he shared.
After the borders were opened, schools were still prohibited from operating, so Jude lost his job.
With that, he decided to continue living in Kelantan for good and started planning to open a small business, such as selling fruit juice or nasi lemak on the roadside.
A self-taught man
Jude confessed that he had no proper experience in business, and his experiences were only of selling mini perfumes during school, peel-off masks during university, and skincare when he was unemployed.
"I used to do business just to get side income. Just casually."
However, it seems fate had other plans for him, as he had found his calling after buying a homemade yoghurt drink at a roadside stall.
"That's where the idea to start a frozen yoghurt business came from because I saw that there was no frozen yoghurt market in Kelantan then," said Jude.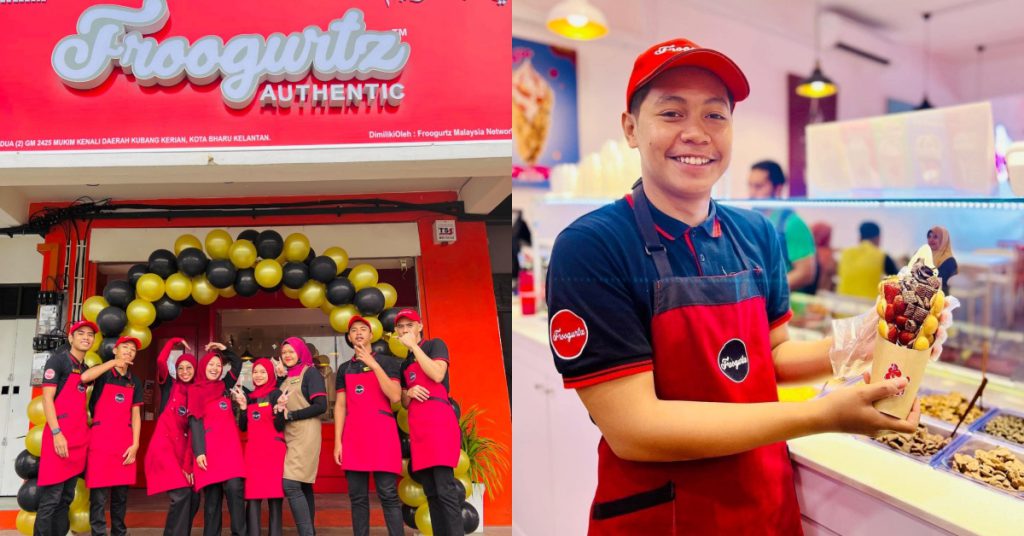 With that in mind, he took a month to research his business plan and start creating his own recipes.
All the products sold at Froogurtz, launched in November 2020, are 100% from his own recipes created through R&D.
He said he started selling his frozen yoghurt at a kiosk in a shophouse near Bandar Baru Tunjong, Kelantan, before moving to a bigger shop in March 2021.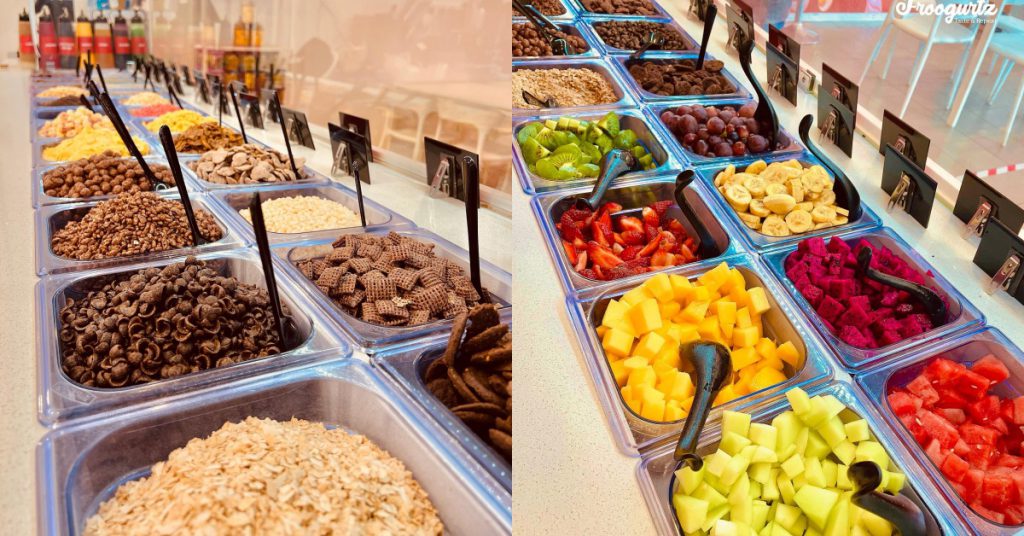 Standing out from the giants
Although frozen yoghurt might not be commonly found in Kelantan, in the Klang Valley, it is safe to say that we already have many more notable brands, such as Yolé and llaollao.
However, this hasn't stopped him from wanting to expand his business.
"What differentiates Froogurtz from our competitors is in terms of different flavours, topping varieties, reasonable prices, and most importantly, huge portions," said Jude.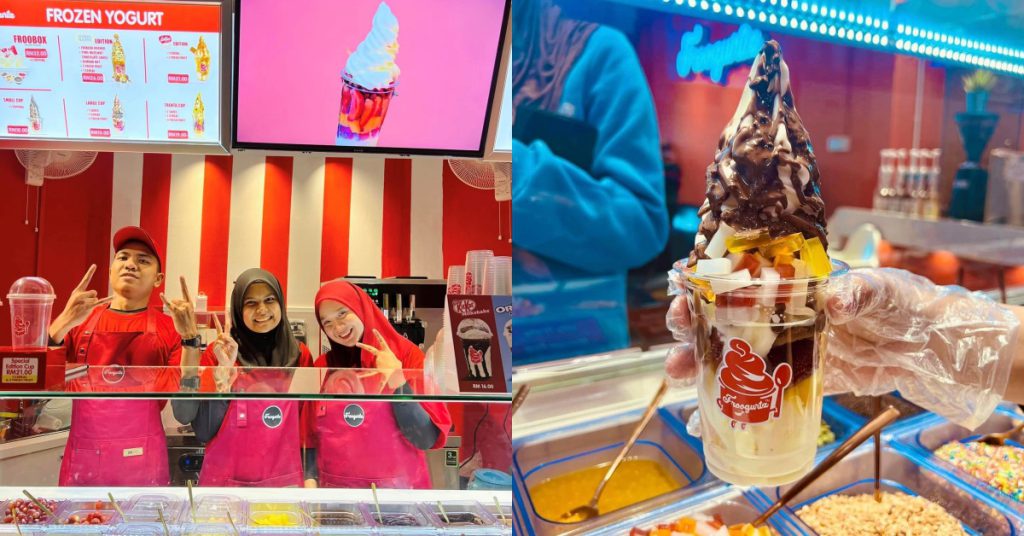 "For me, competition always exists no matter what business. So I just focus on branding, marketing, always renewing the menu, and most importantly, accepting customer criticism to improve our products."
In terms of pricing, their small cup, which comes with one topping, costs RM11.90, whilst their largest, called trenta, which comes with two sauces, two cereals, and three fresh fruits, costs RM19.90.
Overall, the prices are slightly cheaper than brands such as llaollao, whose smallest cup costs RM13.90, and largest costs RM20.90 with an option of one less sauce.
From Kelantan to the nation
Jude shared that initially, his target demographic was only people from Kelantan since he started the business during the MCO period.
When Froogurtz was introduced in Kelantan, his customers gave him very positive feedback and were surprised to find out that it was the first frozen yoghurt in Kelantan, and a local Muslim brand from someone Kelantanese.
But he was quite surprised that Froogurtz attracted customers from neighbouring states too. He had gotten customers from Terengganu and other states willing to come to Kelantan just to taste his frozen yoghurt.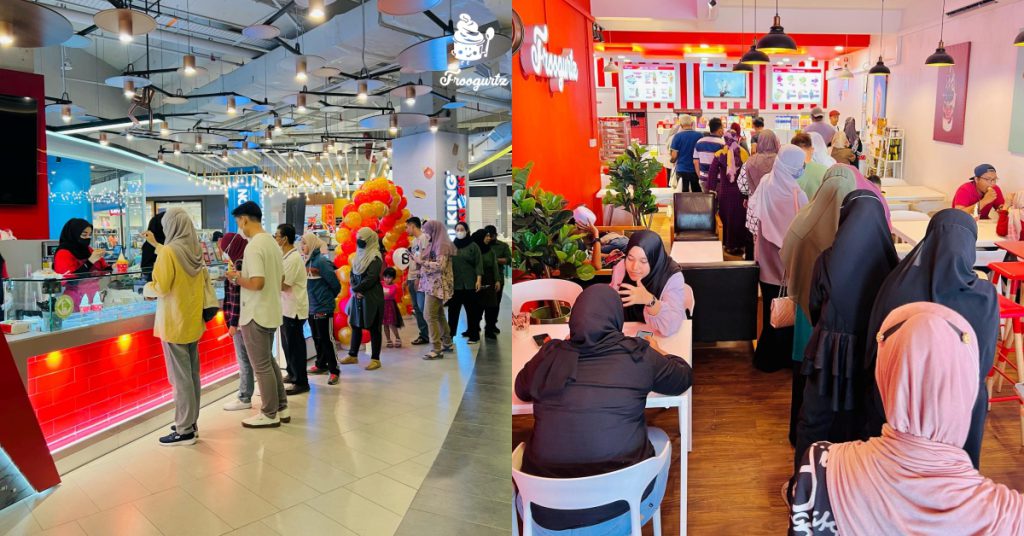 Although Froogurtz is relatively new in the market, Jude plans to apply for halal certification later on in the future.
Meanwhile, the brand has since expanded and now has 16 outlets all across the nation, with five branches in Kelantan. Five outlets are under the HQ's management whilst the other nine are through licencing.
On why the brand only has five outlets in his home state, Jude explained that it is because he takes great care of the distance between outlets to maintain the exclusivity of the brand.
"Initially, I never expected Froogurtz to have many branches, but many entrepreneurs are very interested in Froogurtz and have invested capital in opening a licenced outlet."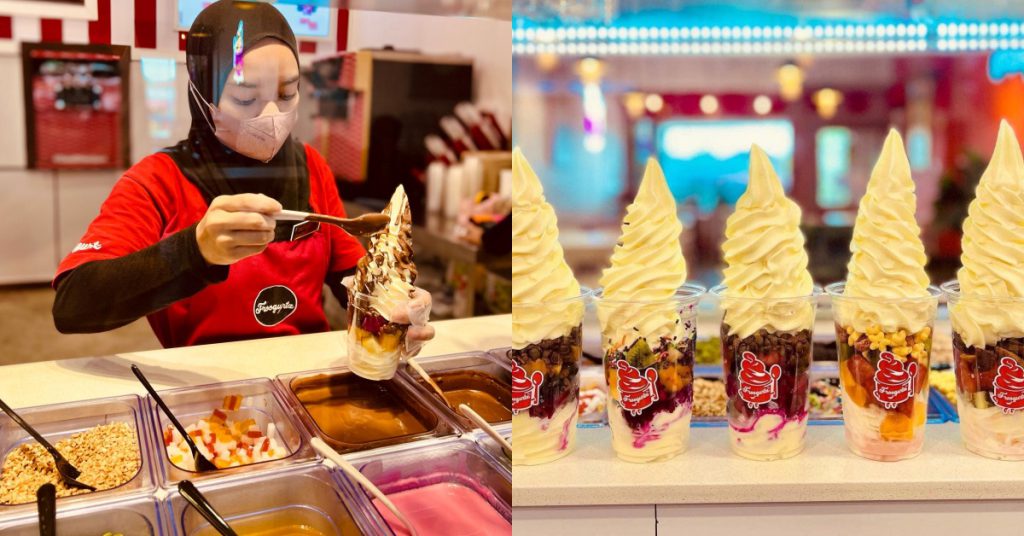 On his plans for the future, Jude shared that he plans to open branches in every state in Malaysia, especially in Sabah and Sarawak, due to the high demand there.
He also wants to open kiosks with a greenhouse concept in coastal tourism areas such as Langkawi.
"We are still growing, and many things need strengthening, such as management and suppliers."
With his priorities in the right place, it's likely that we will see Froogurtz go far and stand out as a popular local frozen yoghurt brand amongst international giants.
Featured Image Credit: Froogurtz