For many musicians, music serves as a source of comfort. Such is true for Redhuan Jamil, even years after he stopped playing the guitar.
His interest in music started as a teenager around the age of 14, he decided to tag along with a schoolmate, Heikal, for a jamming session, and the rest was history.
However, in 2015, he decided to strum his last chord. At least until the pandemic hit.
At the time, he was trying to run an F&B business but was forced to shut it down due to all the lockdown restrictions.
"I had been depressed with no work and money, so I decided to play the guitar again," he revealed. "I thought maybe playing music again can cure my depression."
Picking up his old hobby also rekindled Redhuan's interest in making guitar pedals.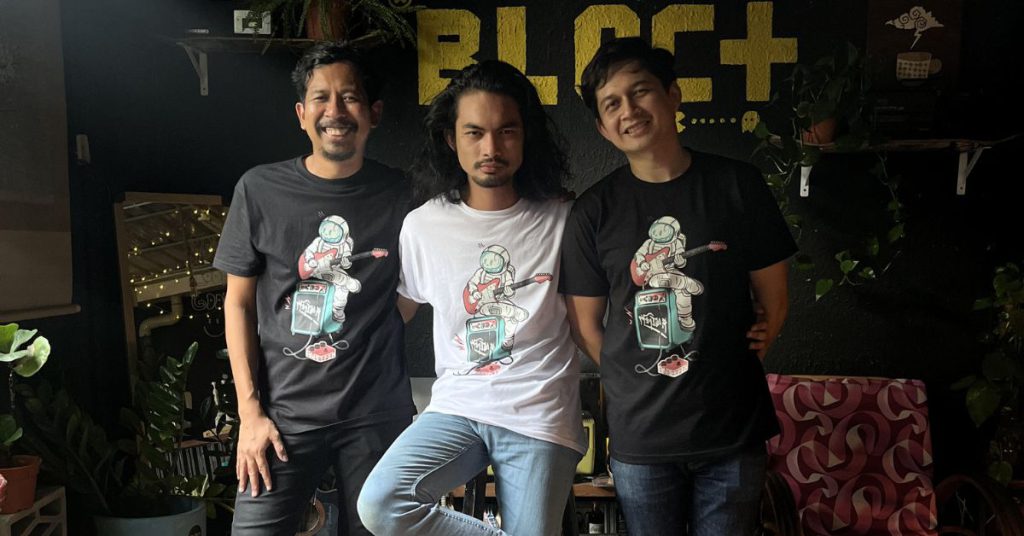 He first tried it in 2010, when he modified pedals using mod kits from the internet. From there, he learnt how to make pedals by hand for himself and his friends.
Nearly a decade later, Redhuan began making pedals again, this time posting his creations to Facebook groups too.
There, he received a lot of positive feedback and thus decided to start a brand, Rare Efek, with Heikal, the same friend who introduced him to music all those years ago.
Pedal to the metal
However, not everything went according to plan at first.
"To start the business, my wife Adilah and my best friend Heikal gave me RM200 each," Redhuan explained. "So, I had RM400. This RM400 ended up in failure."
Although Redhuan did manage to build a pedal, it wasn't as good as it was supposed to be.
Thus, he had to sell off a few of his personal gear and pedals to get some money to survive the MCO. He also invested a portion of the revenue back into building more pedals.
With those funds, Redhuan and Heikal persisted and debuted a few effect pedals, which got some attention from the pedal community.
Redhuan believes that the team's knowledge of vintage pedals made and continues to make Rare Efek stand out.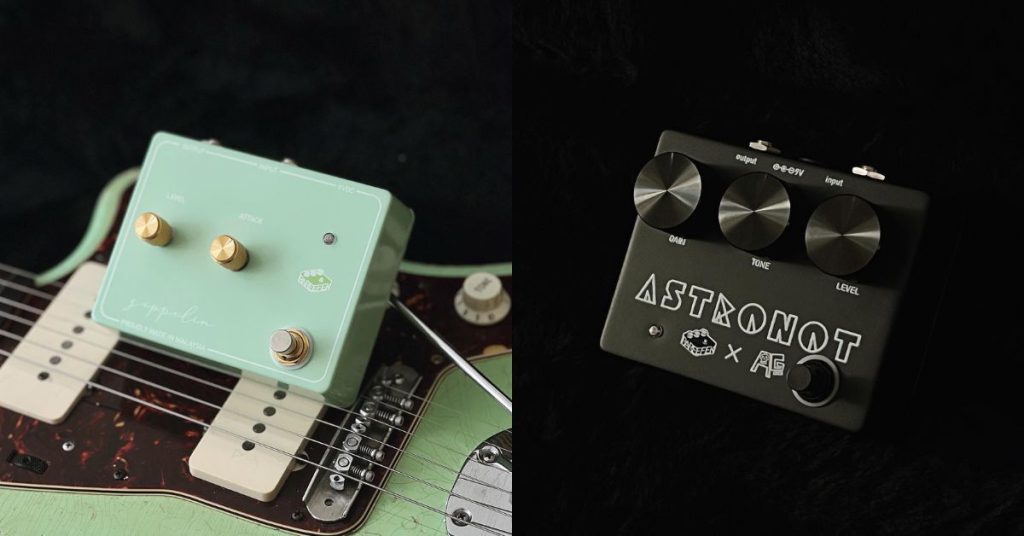 Utilising his skills as a former graphic designer, Redhuan was also able to create unique art that Rare Efek is known for.
Today, Rare Efek has become the duo's full-time job. Although it was initially home-based, the team was able to move into a workshop earlier this year.
"I want to express my gratitude to my wife Adilah for the non-stop support from the beginning even though she knows nothing about pedal and electric guitar—I rarely talked about it as I quit music before marriage," Redhuan shared.
Picking up the techniques
Guitar pedals are tools used to modify audio signals. They can modify clean signals to distorted signals, delayed signals, or help with equalisation.
Rare Efek's custom pedals are fully hand-built, except for the PCB, or printed circuit board, though the team also designs those.
"We are famous for using vintage parts from the past to imitate the analogue guitar pedals that have already been discontinued," Redhuan explained.
The difference between analogue and digital pedals is that digital ones modify the audio signal using a processor, while analogue ones use electronic components.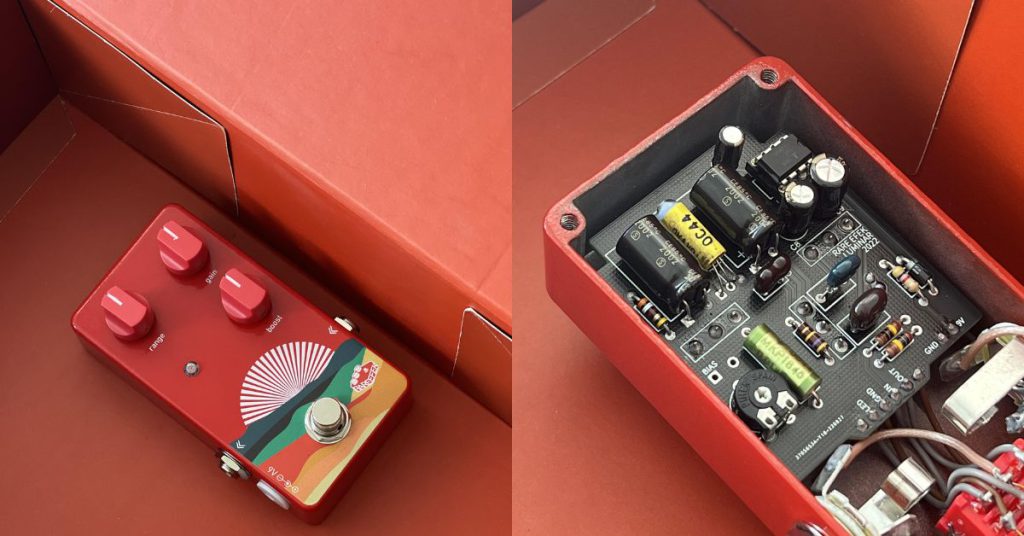 Creating cloned products takes the team around one to two months of building time, including creating the PCB, designing the graphics, and assembling the final product.
However, wholly original designs will require six months or more.
"We start using prototype boards and hand-drawn circuits before finalising the schematics," he explained. "Then, we start the component selection before we design the PCB and do the graphic design work."
Rare Efek's pedals start from RM550 and can be purchased through WhatsApp, Instagram, and Facebook. All pedals are made to order, including their in-house designs, which include:
Ombak (analog delay)
Astronot (frequency enhancer/light overdrive/booster)
Flora (distortion)
Luminar (germanium treble booster)
Harimau (vintage spec ts808 overdrive)
Kaktus (dynamic overdrive)
Tsunami (ombak delay with tap tempo function)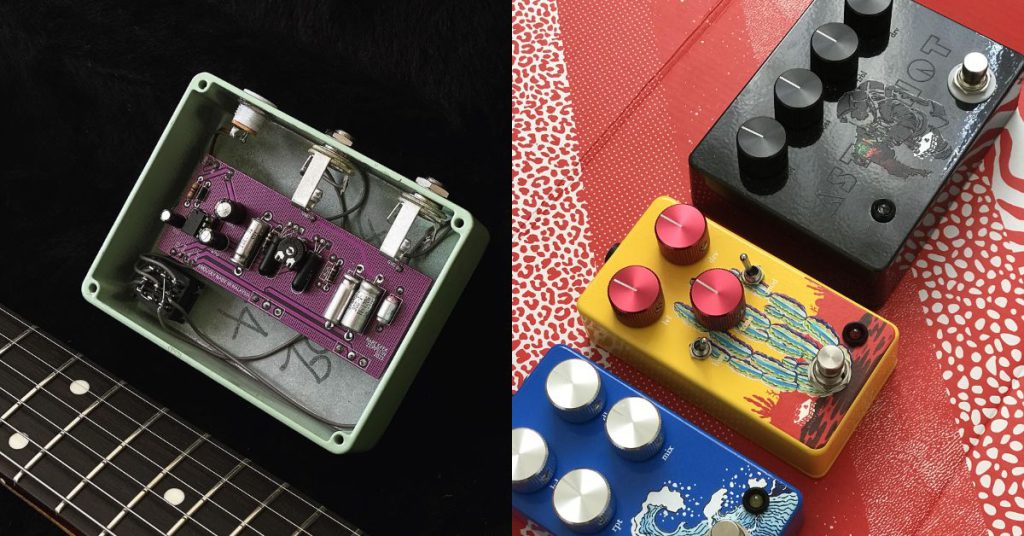 Being a small team, they can only work on four custom pedals per month to lower the queue time. The team has sold around 140 units of their in-house pedals to date, which doesn't include any custom builds or pedal rehouse jobs.
"It's a small pool but it's growing," Redhuan said about the local pedal community. "We hope we can aspire more musicians to use more quality pedals as it will improve their sounds."
Pressing on
Their biggest challenge still is building trust with consumers.
"We are a made-in-Malaysia custom handmade pedal builder, how are we going to convince the market to choose us instead of other giant brands?" he questioned rhetorically.
He continued to point out that Rare Efek isn't the cheapest nor the most tech-savvy pedal maker.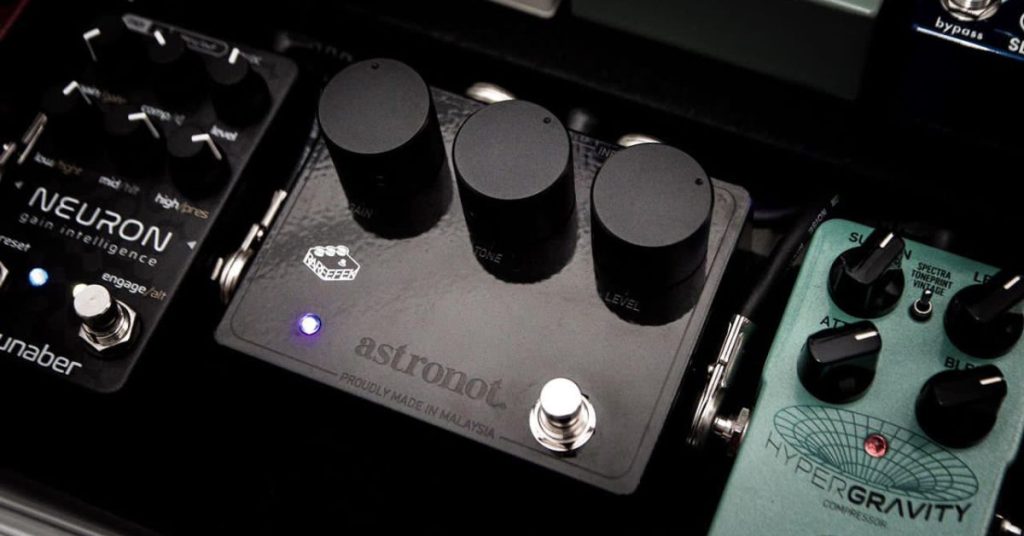 However, in 2021, the brand debuted at GLBM or Group Lelong Barang Muzik, a well-established event held in Bangi. This pushed the team to rebuild and fine-tune their pedals to make them look more professional so visitors could try them.
"After that, we endorsed Alimin from A.Limin band, and he's been happy with our pedal ever since," Redhuan shared. "Since Alimin is a known pedal junkie, word spread even more."
Another proud achievement of Rare Efek is the endorsement they got from AG COCO, the record producer and lead guitarist of the local rock band, Hujan.
Emboldened by these acknowledgements from local players, the big-picture plan for Rare Efek is to go global.
Before that, though, Redhuan and his team will take on tasks such as finally creating their website and completing their studio setup.
Featured Image Credit: Rare Efek