Wanting to bring Japan's unique delicacies over here, Malaysian Jean Yong and her Japanese husband, Sato Takashi, thought long and hard about what speciality of Japan they could introduce to the Malaysian market.
The couple has been living in Japan ever since 2018 and are currently running a farm restaurant in Kanagawa.
However, with the intention to eventually settle down in Malaysia, they decided to launch Hakko Labo, a brand that's introducing Japan's amazake drink to the local market.
The tale of two countries
The two had met whilst travelling all over Asia and Southeast Asia. Takashi, who had previously been an accountant, had decided to quit his job to travel the world before he eventually returned to Japan to start an Airbnb business in Kyoto.
Jean, who previously worked in an IT company for 10 years, met Takashi when she booked his Airbnb during a last-minute travel trip.
Fast forward to two years later, the two had hit it off and gotten married, and Jean, who was pregnant with their first child, had moved to Japan.
They later moved to Yokohama to start a farm restaurant with Takashi's parents called Ibuki Farm Restaurant, which mainly grows blueberries and some seasonal vegetables.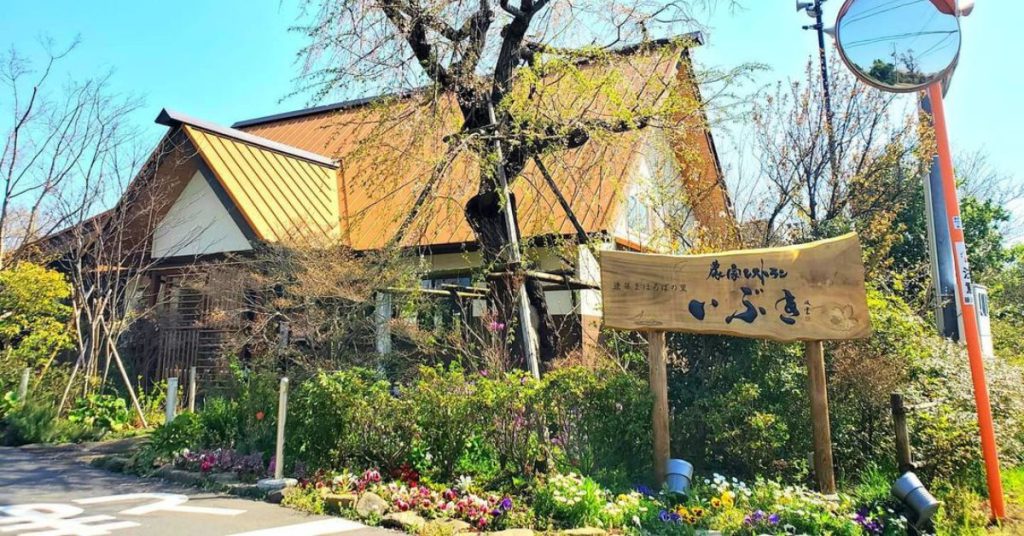 At Ibuki, they sell amazake, a traditional sweet, low-alcohol or non-alcoholic Japanese drink made from fermented rice.
With a history spanning more than a thousand years, amazake is known as a 'beauty drink' since Japanese women believe it is high in nutrients such as vitamin B, essential amino acids, and naturally occurring glucose, which they claim will boost immunity, gut health, and has anti-ageing effects.
Through research, the couple discovered that not many Malaysians have heard of amazake and decided that it would be a huge market to tap into.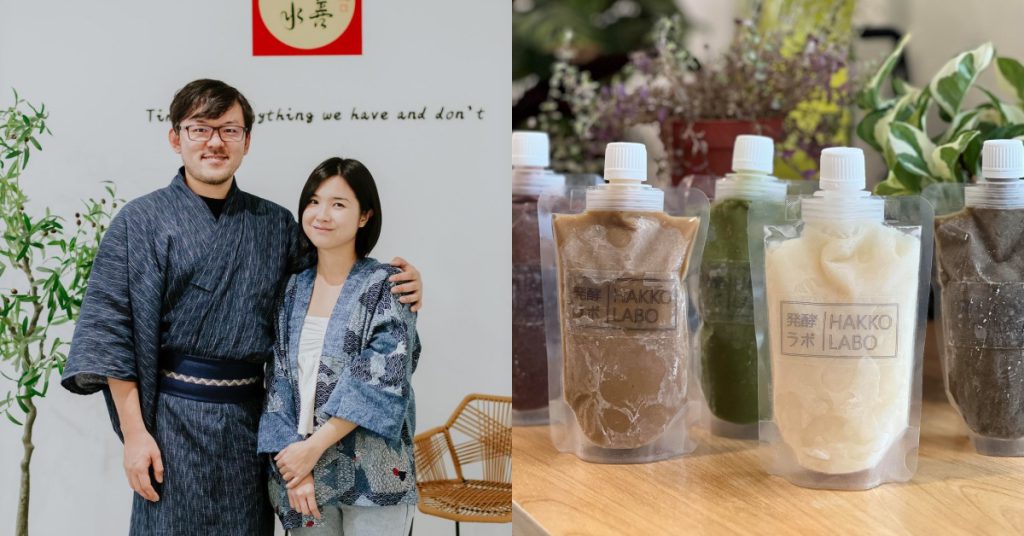 "We wanted to make a beverage brand that sells healthy and delicious drinks that don't use sugar. We saw the potential of amazake and are trying to market it as a trendy healthy drinks option," the couple shared.
With that, Hakko Labo was born.
Keeping it fresh
Although the duo still lives in Japan, they plan to move to Malaysia to grow the brand eventually.
"One of the reasons to start this business is to look into the possibility of moving back to Malaysia. However, Takashi is also looking forward to expanding the business to other countries," explained Jean.
Takashi currently makes all management-level decisions for Ibuki. However, as he doesn't physically operate the farm restaurant, he plans to settle in Malaysia and visit Japan every two months.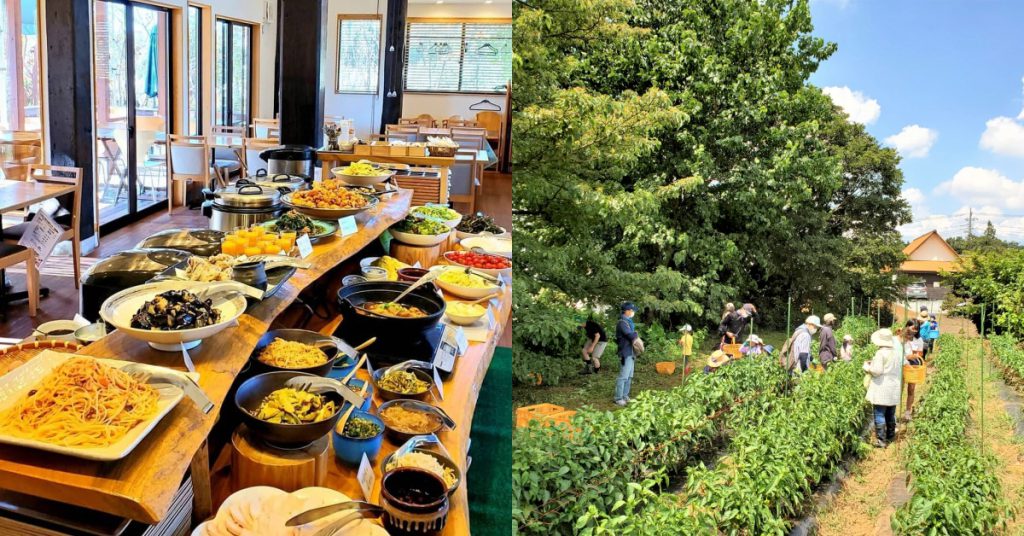 Despite having a fairly successful launch in February this year, Jean shared that they have had to overcome many obstacles.
"The main challenge is the ingredients and cost control. The main ingredient to make amazake is the Japanese rice koji, exclusive to Japan."
Did you know: Koji rice is cooked rice that has been inoculated with a fermentation culture called Aspergillus oryzae. It breaks down the starches and proteins, turning them into sugar and amino acids. Koji is used as a starter for a number of fermented Japanese food products like mirin, sake, soy sauce, and miso.

the kitchn
Although it is not super pricey in Japan, the cost of importing it to Malaysia makes it very expensive.
They attempted to find local sources but realised that those didn't work the same as the Japanese ones, so they ended up making their own koji during the first launch.
"The process is time-consuming as we have to manually control the best temperature/moisture to make the koji and are only able to make small batches each time," shared Jean.
"For the different flavours of amazake, we used high-quality Uji matcha, hojicha, and French valrhona cocoa powder. Takashi is very concerned about food sources, so we only use good ingredients."
Their amazake does not contain any alcohol and is currently available in five different variations: original, matcha, hojicha, coffee, and valrhona. They range from RM40 to RM45 for a 200g pack.
Fermenting the idea
The couple stated that during the three-week trial they conducted, they received good support from friends and family and repeat customers who kept coming for amazake. They sold a total of 350 amazake drinks which surpassed their expectations.
They have since collaborated with Mikaa Cafe in KL, where they sell their drinks in their original form and as crafted specialty drinks.
"One of the reasons that we chose Mikaa Cafe is because Jean's friend owns it. In Mikaa Cafe, we can carry out new ideas in a short preparation time (thanks to Jean's supporting friends)."
Apart from planning to launch a new menu by the end of June to introduce a new beverage made with amazake, they hope to eventually sell their drinks and supply them to cafes and restaurants all over Malaysia.
"Short-term plan is continuing with R&D and products that we can make from amazake (not just drinks) while doing short-term collaborations and participating in local market events to grow awareness," Jean said.
Meanwhile, their long-term plan is to set up a central kitchen and sell those products to businesses.
"We are also looking at the possibility of opening a factory here to produce kome koji (the main ingredient to make amazake and many other Japanese products)," they concluded.
Amazake's alcoholic sister sake hasn't been the most popular drink of choice for Malaysians so far, so it would be interesting to see if amazake can overtake it here.
Like good matcha, amazake would also be pricey to many of us, but those who can appreciate the beverage's quality and benefits will be willing to pay the price.
With more awareness and smart strategies, Hakko Labo could potentially make amazake the go-to Japanese beverage alongside matcha.
That said, expanding their vertical once they've settled down in Malaysia will be a smart move to ensure they're not putting all their eggs in one basket.
Featured Image Credit: Hakko Labo