When you think of Malaysian fruits, what comes to mind? Durian is likely at the top of most people's list, followed by other tropical fruits such as mangosteen, rambutan, papaya, and more.
However, have you ever heard the kulim fruit?
Perhaps you've heard of its many other names, such as bawang hutan (jungle garlic), Sagan Berauh, or Scorodocarpus borneensis Becc., or perhaps this is a new discovery for you.
As foreign as it may seem to some, kulim is a fruit that's native to Malaysia, along with some other parts of Southeast Asia. It's said to have a distinct flavour that resembles that of garlic, with notes of truffle and shiitake mushrooms.
Stumbling upon this fruit, three Malaysians—Desmond, Hon, and Ben—decided to use it to create something with what they've dubbed the "truffle of SE Asia".
Different backgrounds, same goal
Founded earlier this year, Oylhaus is a brand of kulim-infused oil that functions much like truffle oil.
Founders Desmond and Hon are from KL and studied in high school together, while Ben is from Miri and first met Hon in university, where they both studied architecture.
Before Oylhaus, they were all on different life trajectories. Desmond was working in accounting and analytics at one of the Big 4 firms in London.
After 10 years of living in the UK, he quit his job and returned to Malaysia, wanting to be closer to home while taking on a new challenge.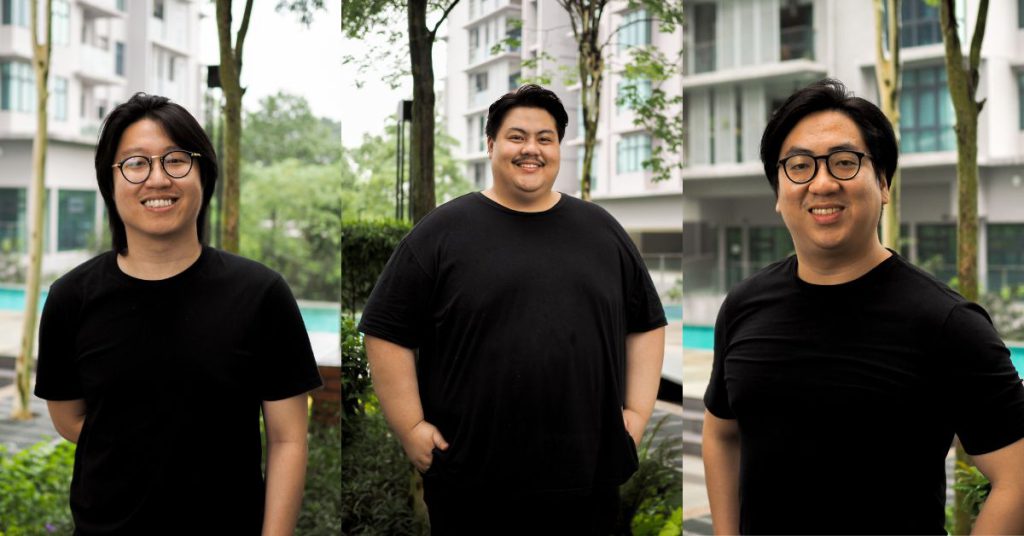 Meanwhile, Hon was running his own architectural design and consultancy studio in Malaysia, having completed his master's programme in Germany.
To pursue Oylhaus, though, he chose to leave his job. Beyond his professional pursuits, he is a foodie, always eager to explore new F&B establishments. It was his interest in the food scene that ultimately inspired him to start Oylhaus. 
"He has a strong interest in food and loves watching culinary videos," the team shared about Hon. "When we discovered our kulim, he believed that our kulim oil would revolutionise the culinary world."
Ben was studying in Melbourne and had been actively involved in a startup while completing his Master's in Design Innovation & Technology.
However, due to visa-related circumstances, he ended up returning to Malaysia, where the discussions with Hon about Oylhaus took place following the COVID pandemic.
Furthermore, he felt that architecture didn't quite fit him, so he welcomed the career change and is now applying his knowledge as a designer in Oylhaus.
Using a "forgotten" ingredient
The idea for Oylhaus started when the three stumbled upon the kulim fruit. According to the Oylhaus team, it's a fruit that has been utilised by the Orang Asli in their cuisine, but it remains relatively unknown to most other Malaysians.
"The extraordinary flavour and delightful lingering aftertaste of the fruit left us astounded. We were fascinated by the tasting experience, which inspired us to create our own infused oil and share it with the world."
By infusing the fruit into oil, the trio realised they were able to accentuate the truffle and garlic notes in the kulim.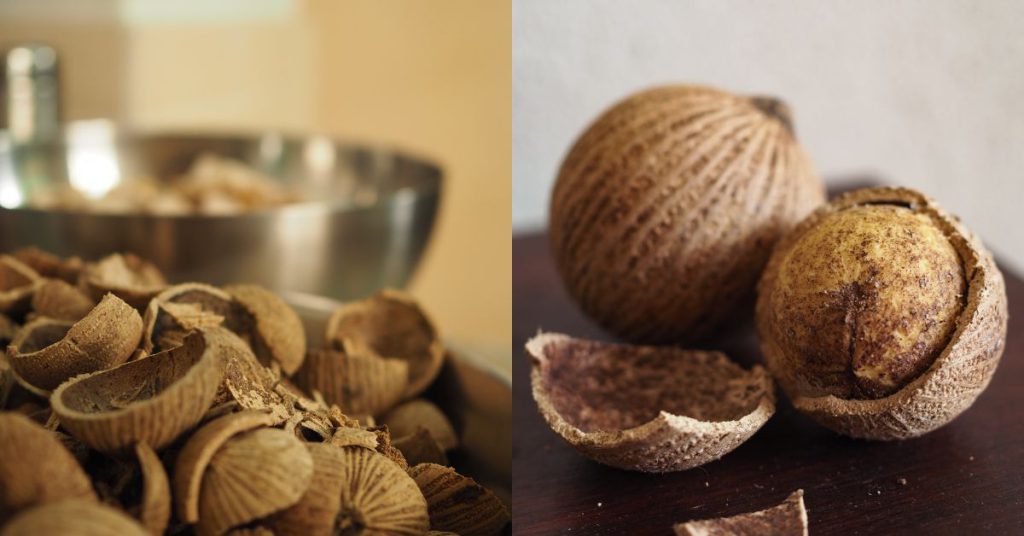 The R&D process was lengthy and challenging, though, considering the rarity of the fruit.
"Through a process of trial and error, we gradually developed our own techniques and recipe to achieve the desired flavour profile," the team said.
It took them three months and at least 20 attempts before they could achieve their current level of quality.
The whole production process begins with harvesting the kulim fruit, which is sourced from local Malaysian farmers.
Next, the Oylhaus team cracks the fruit open to access its inner core, which is where the fruit's essence is stored.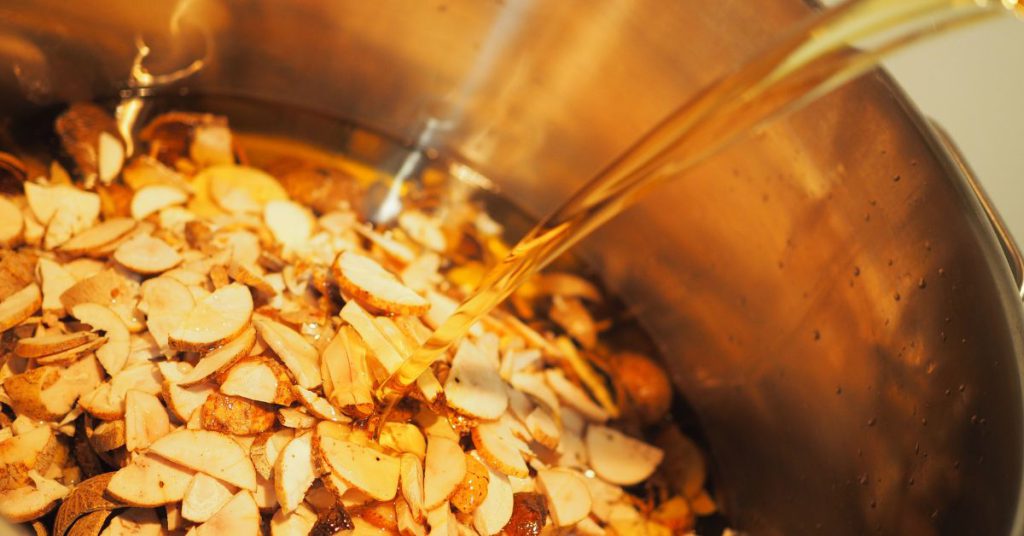 To extract the rich flavour, that core is cooked for a span of several days. Corn oil is used as the base for this kulim-infused oil, chosen for its neutral profile that allows kulim's natural truffle and garlic flavours to shine.
From the sourcing of fruit to the bottling of oil, everything is done inhouse by the Oylhaus team at their own facility in Serdang.
Designed for foodies
Available on Shopee and TikTok, Oylhaus' infused oil comes in two sizes—an 80ml bottle for RM30 and a 220ml bottle for RM70.
While the main use for the kulim-infused oil is as a finishing oil, it's supposed to be suitable for light frying, marinades, and condiments too.
The founders have called the product the "truffle oil of Southeast Asia", but if that's the case, why should someone go for the kulim oil instead of truffle, then?
"We believe kulim oil is superior for two reasons," they answered. "Firstly, it is crafted from natural ingredients: oil and kulim fruit. No additives or artificial flavourings are added."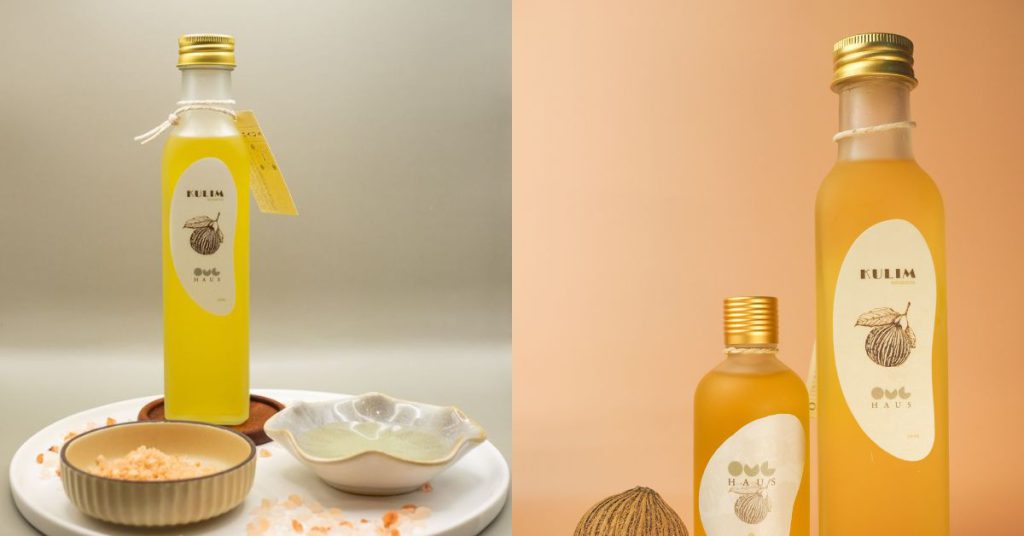 They pointed out that due to the high cost, truffle oil is often artificially flavoured or made by combining a small amount of real truffle with artificial aromas and oil.
The second reason is that they believe their kulim oil offers a heightened aromatic experience.
"With its distinctive truffle aroma and lingering garlic notes, it becomes a versatile product that transcends Western cuisine, such as pasta and pizza, and pairs excellently with Malaysian dishes like nasi goreng and ayam goreng," the team expressed.
For now, the product's main target audience includes foodies and home chefs. But who knows, perhaps some professional chefs will also find a way to incorporate such a product into their own dishes, if they haven't already.
Educating the masses
Looking it up online, we only noticed a handful of other small sellers of kulim-infused oil. Some seem to be selling it for the purpose of fishing as a bait.
"To the best of our knowledge, Oylhaus is the sole business actively promoting kulim oil in Malaysia," they said.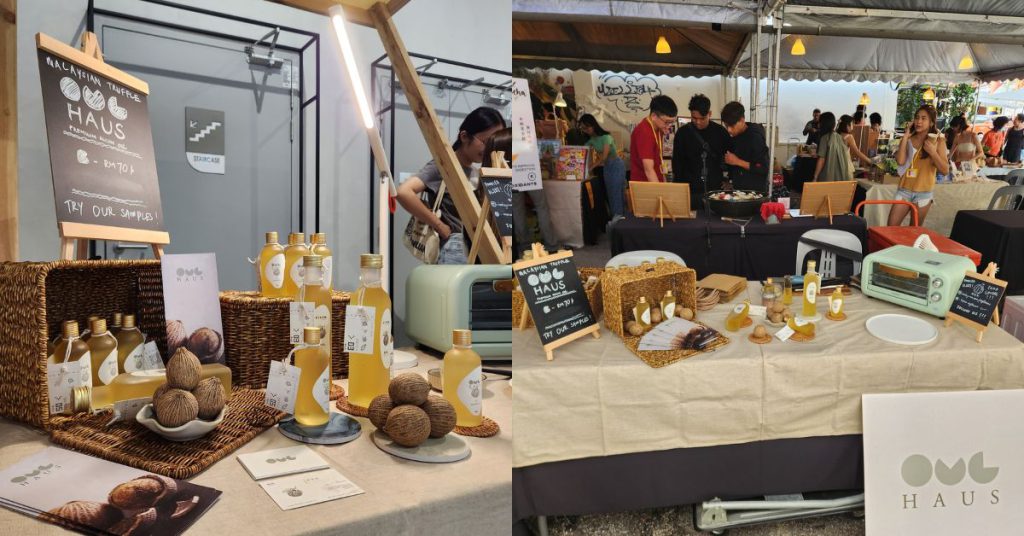 While this does give Oylhaus an edge as they're doing something innovative, it's also a challenge for them as the market might not be ready for such a product.
The founders themselves admitted that it indeed is a challenge to introduce a relatively unknown product to the market.
Yet, the team that shared that the reception has been positive so far, despite a lack of knowledge about kulim.
"People often find themselves perplexed by the term 'kulim' as it is also the name of a town in Kedah," they mused. "However, the town derived its name from the surrounding kulim trees, and the fruit it produces is referred to as 'buah kulim'."
At present, the team's main objective is to provide people with the opportunity to taste their oil, while educating them how it can be utilised to elevate their culinary experiences.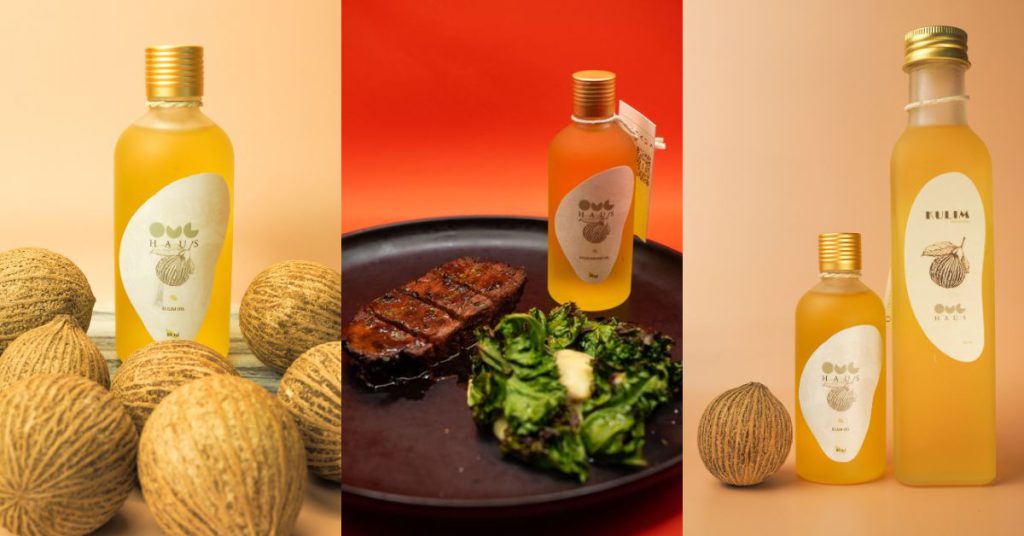 Down the road, an issue they might face is supply. Due to its rarity, kulim fruit is not readily available in large quantities, and thus presents a challenge in terms of scaling.
But that's something that can only be tackled later on. For now, the plan is to achieve a minimum number of sales per month to establish a sustainable business. Only then will the team scale up their production. Upon scaling up, they aim enter retail stores and obtain halal certification.
On top of the kulim-infused oil, the founders shared that they have several other products in the pipeline, such as other infused oils or kulim-related products.
"However, we are focusing on achieving small wins before taking the next big step."
Featured Image Credit: Oylhaus