Food cravings during pregnancies are normal and are often satisfied after a quick trip to the nearest dessert cafe or fast food chain. But some may go on to inspire the start of an entire business.
Such is the story of Homebaker at Clover, a home-based cinnamon rolls business that's now a bakery cafe with 17 outlets.
A craving that needed satisfying
The story began in 2015 when Mawar Hariaety Azmi was pregnant with her youngest child. Whilst pregnant, Mawar found herself craving cinnamon rolls, and her husband, Rosli Manaf, struggled to find anywhere to buy the dessert.
"No bakery sold cinnamon rolls. I believe the nearest Cinnabon was closed during that period for renovation or relocation. The only solution was to bake it ourselves," Rosli told Vulcan Post.
As someone who enjoys baking and is always up for a challenge, Rosli decided to take matters into his own hands and bake a batch himself.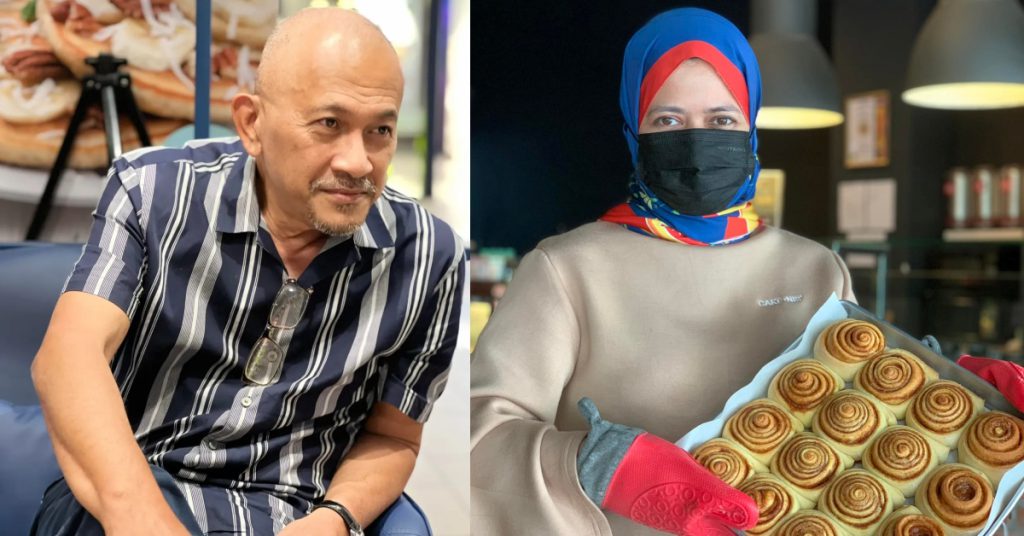 As for why cinnamon rolls, it was probably because he and his family love cinnamon rolls and always go hunting for them whenever they travelled.
"We came across varieties of them (kanelbuller, Swedish knots, bapka, cinnamon social, bear claw, kardemummabullar, bostonkakku, and many more), not only the American version that many of us know as cinnamon rolls today," he said.
To help his wife in her time of need, he turned to YouTube to learn the art of making cinnamon rolls, and to his delight, the attempt proved to be a success.
Later, they even began baking cinnamon rolls for friends and families on weekends upon request. This continued for several years, and then it ticked.
Why not sell their cinnamon rolls as a proper business?
Making it official
In 2019, they decided to make it official by marketing it on social media and registering it as an enterprise.
The COVID-19 pandemic expedited their decision, and Rosli quit his job in October 2020 to open their first bakery cafe with RM100,000 from their personal savings.
They made this decision after realising that their home was no longer suitable for higher-capacity baking and that they needed to hire more help.
"I had been in the IT and telecommunication industry for the past 30 years. I had always been planning to open up my own bakery cafe after retirement. That was the time I decided to quit my job and put focus on this business," he explained.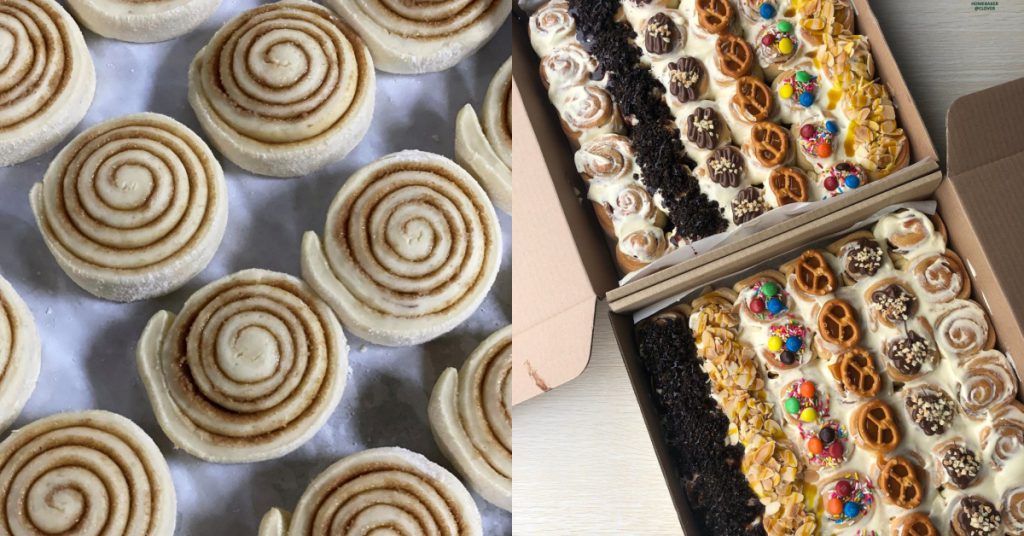 Rosli said that although they are fans of American chain Cinnabon which entered the Malaysian market in 2000, he commented on how it's not very accessible as there are only three outlets in the Klang Valley.
This is what prompted them to venture into the business as a way to address the gap they saw. "Cinnabon has its own limitation in reaching more customers due to their outlets' reach, and they are behind on product localisation."
Although he accepts that they are still new, Rosli told us of his plans to slowly grow the business to have a good share of the Malaysian cinnamon roll market.
On why they chose to specialise in it, he explained, "To preserve our brand's strength and maximise sales potential, it is essential to stay committed to our niche product, yes, only cinnamon rolls, and we'll develop varieties around it."
"Only one inch wide, but one kilometre deep," he described their vertical growth strategy.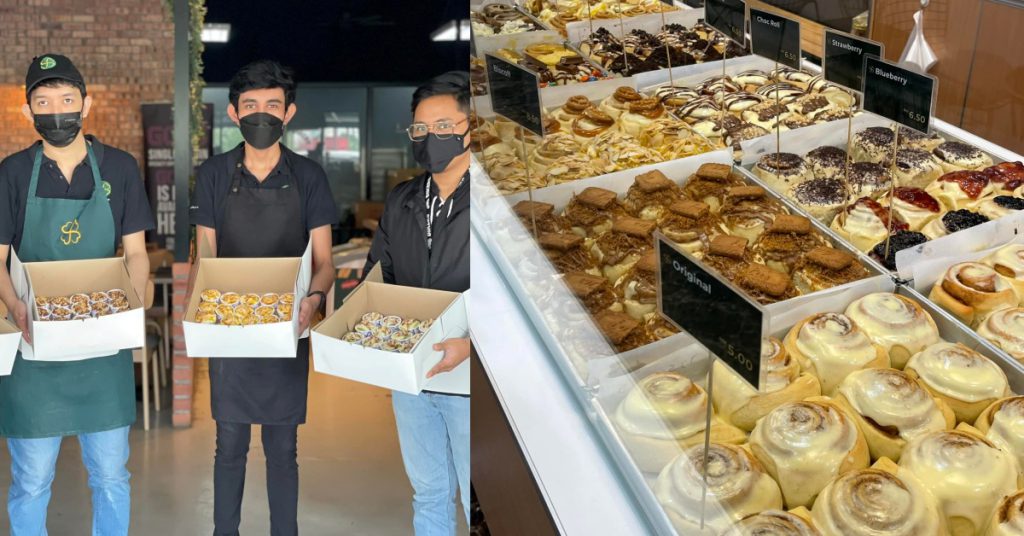 It certainly makes sense, as although plenty of other cafes and online businesses now make cinnamon rolls, such as WOWNANA and Sweet Spice, there is still a lack of bakery cafes that choose to focus on them.
This is further backed by financial figures provided to us by them which showed that in 2022, they achieved over RM5 million in revenue and close to RM500,000 in profits.
Fresh out of the oven
Although it has been less than three years since the brand's foray into physical bakeries, they have expanded into 17 outlets, eight being their own and nine through licensing.
But to maintain quality, the brand still only bakes its cinnamon rolls at three locations: Bukit Jelutong, Bangi, and Ipoh.
"We are in the middle of planning to centralise our baking by the end of 2023. R&D is done on an ad-hoc basis with the existing bakers since we don't have dedicated master bakers."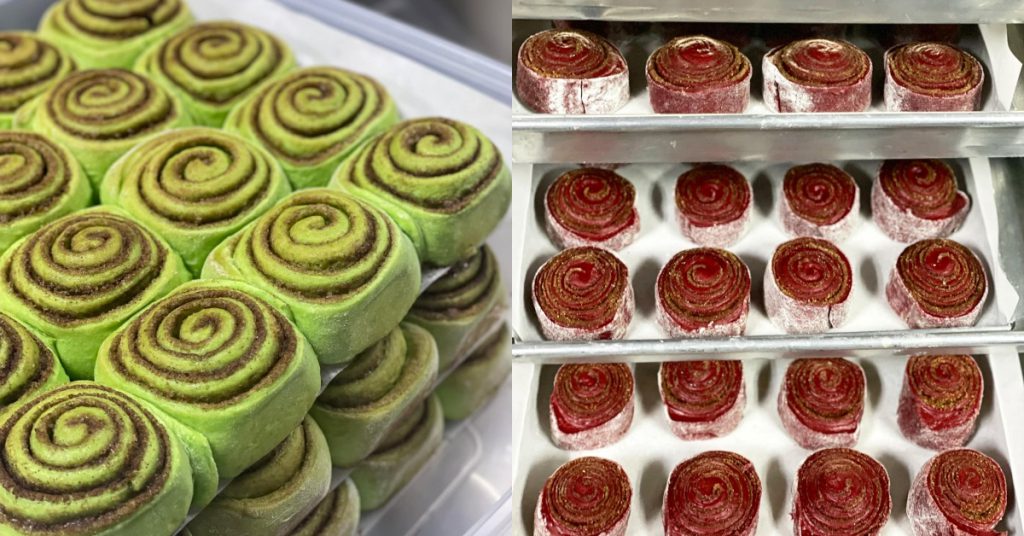 Rosli shared that although he learnt the recipe through YouTube, they have adjusted it to local preference. This can be seen in their offerings such as Pandan Gula Melaka rolls.
Meanwhile, they have expanded their menu slightly by offering savoury pastries, bagels, and cinnamon rolls varieties such as Swedish knots, bapka, and kardemummabullar.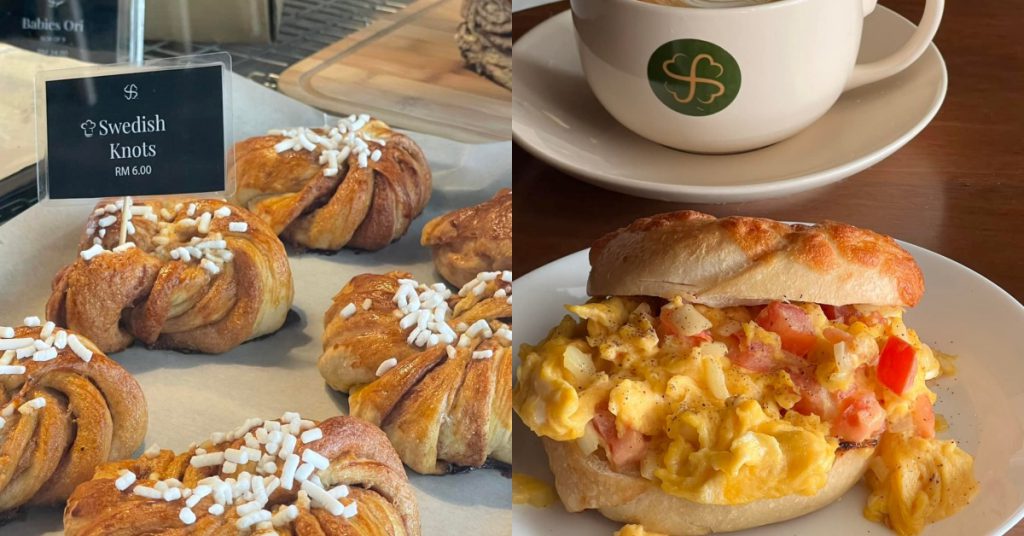 "We have always improved our recipe since then by sourcing higher quality ingredients, such as unbleached flour, higher grade of cinnamon powder directly with a spice factory, plant-based butter, organic sugar, and more," said Rosli.
The brand also prides its outlets on their minimalistic European concepts which Rosli expressed through the accumulation of their experiences of famous cafes in Europe, such as Fabrique in Stockholm and Demasié in Barcelona.
"We decided on this Northern Europe ambience because the cinnamon roll was invented in Sweden, and we wanted to bring about diversity in experiencing our cinnamon rolls in that environment," he explained.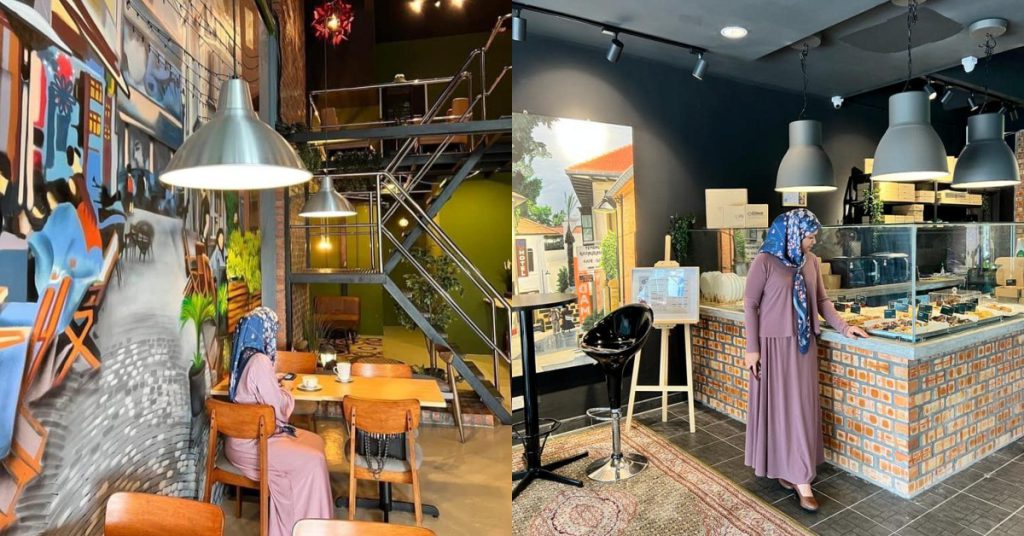 Sticking to its origins
Despite the various outlets, the brand has kept its original name from the start to which Rosli explained, "We were just a home baker in a housing area called Clover Park in Denai Alam. It was a no-brainer, and we just named our business Homebaker at Clover."
However, they plan to change the name eventually to something more commercial to cater to their growth.
In terms of their plans for the future, Rosli said that they hope to grow by expanding through the smaller kiosk format to malls, opening an international outlet and more local outlets, converting all licensees to franchisees, and establishing a training academy and a central kitchen.
Furthermore, they are actively seeking debt funding this year for their growth plan for the next five years.
"Our vision is to become the connoisseur of cinnamon rolls in the region. We want to make cinnamon rolls easily available and considered a 'mainstream' dessert like cakes and donuts."
Learn more about Homebaker at Clover here.
Read articles we've written about Malaysian startups here.
Featured Image Credit: Homebaker at Clover