Apart from its beautiful beaches and rich cultural heritage, Penang is also known for being a hub for delicious street food, many of which have been around for decades.
One popular street food stall is the Penang Road Famous Teochew Chendul, arguably one of the nation's most popular cendol stalls and certainly one of the best I've ever had.
The cendol stall has since been commercialised and is now available in malls and storefronts in Malaysia, but this decision was only made following the family's desire to expand the brand.
Here's how one of Malaysia's most famous cendol stalls has since grown to become a chain called Penang Chendul, with 30 outlets nationwide.
Humble beginnings
According to Von Fah Chuang, the CEO of Penang Chendul, it started in 1936 in the now famous alley by Tan Teik Fuang, who had come to Penang from China.
After struggling with his locksmith business, Tan needed to find a new way to support his family, and noticing a demand for refreshing desserts in the hot weather, he taught himself how to make cendol.
He then started selling it at a small push cart stall on Lebuh Keng Kwee, where it remains.
According to the website, it wasn't an instant success, and it took years of experimenting with the recipe and techniques.
The business was eventually passed to his son, Tan Chong Kim, in 1977, who wanted to transform the business by building a machine to help reduce the manual labour required.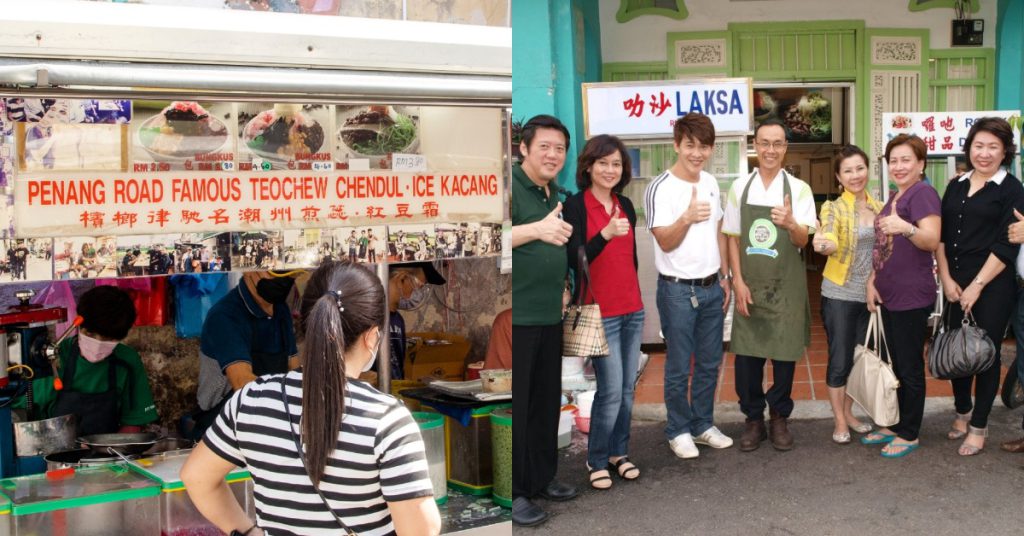 Although other family members initially rejected the idea due to the fear that it'd affect the quality, Chong Kim worked with an engineer from KL to design a custom machine to stir the cendol jelly mixture constantly.
A year later, after numerous trials, the machine was up and running, and in the following years, he added two more machines to cook the red beans and cendol jelly.
Branching out beyond Penang
Following the success of Chong Kim's machines, he attempted to commercialise the business when he opened a few outlets in Penang, KL, and JB.
"But due to the lack of a system and manpower, he decided to close down the outstation outlets and focus on the original stall," explained Von.
This continued all the way up until 2011, when Von and his wife, who is Chong Kim's daughter, returned to Malaysia after graduating from their studies in Australia.
Von shared that upon their return, they decided to take over the business to expand it in a modern way through franchising.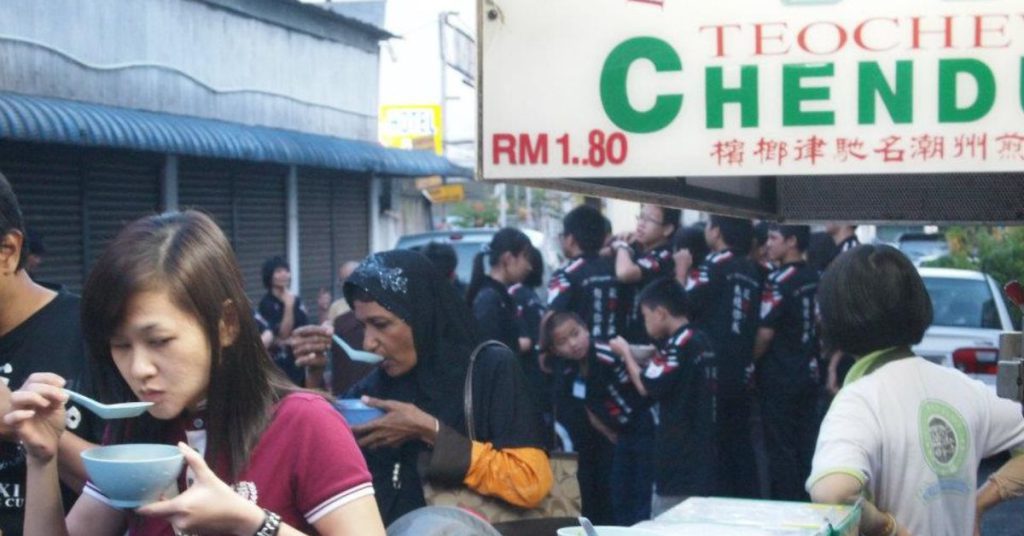 They eventually got approval from his father-in-law Tan Chong Kim, and they started with their first modernised outlet in Paradigm Mall in 2012.
"We want to commercialise the business [because we] actually wanted to introduce cendol to other parts of the world and also become one of the national foods of Malaysia," he added.
The brand now has 30 outlets nationwide, all named Penang Chendul.
Sticking to its origins
Apart from serving its iconic cendol, Penang Chendul also follows in the footsteps of the original stall, which now also offers other Penang-based delights such as chee cheong fun, prawn mee, asam laksa, and fruit rojak.
To ensure that each bowl of cendol and dish tastes the same as it'd taste back at the stall in Penang, they have since developed a central kitchen in Bukit Jelutong, Shah Alam.
Von said that this is so that they can better manage the consistency of the products and fulfill the market demand.
At the same time, they also have an in-house audit team that travels to the outlets around Malaysia to audit the food quality, services, cleanliness, and maintenance.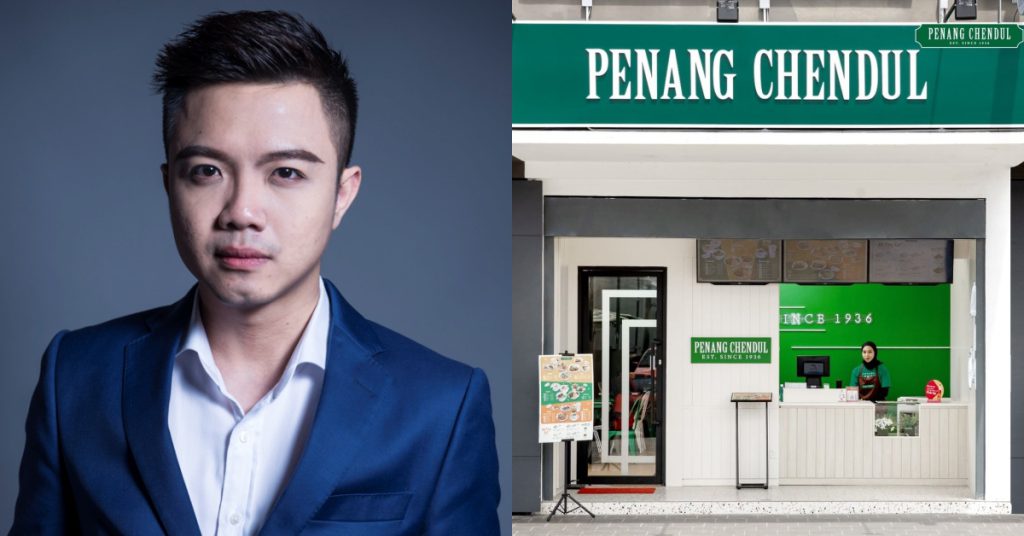 If an outlet fails its audit, Penang Chendul will provide a re-training programme to ensure it's up to standard.
All of these processes are what makes Penang Chendul stand out from its competitors, said Von. "We believe people have different taste buds and different preferences. What we can do is do our best at all times to maintain the food quality and top hygiene level."
With competition from newer brands such as Nyonya Cendol, who has also built a central kitchen for its cendol, it is essential for Penang Chendul to ensure that its quality is consistent at each outlet.
Despite its success, Von shares that a significant challenge that they're facing is finding the right talents to either continue to run the business or expand it.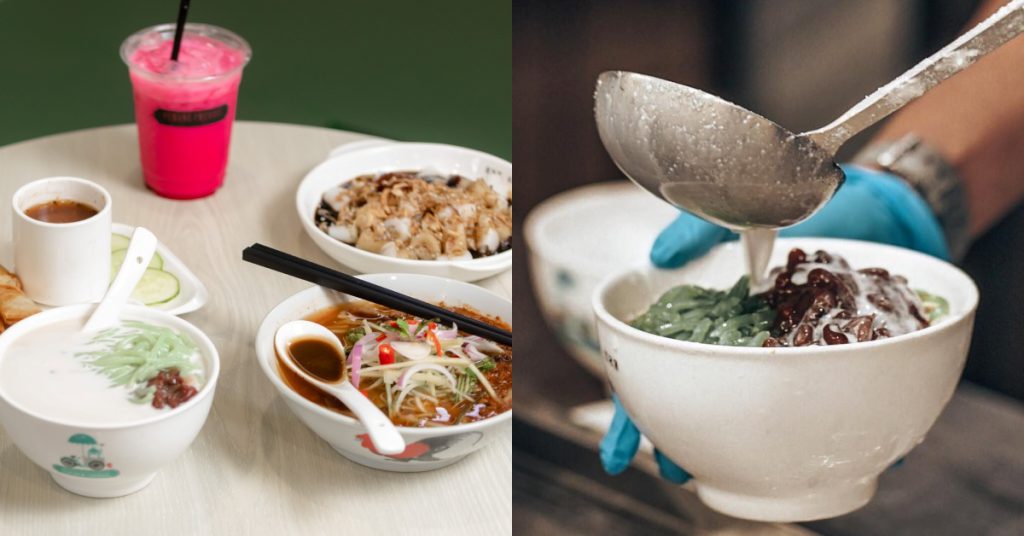 "Getting the right talent to join us is very important yet challenging. We are prioritising talent acquisition and a productive workforce," he shared.
This seems to be a considerable challenge for F&B brands as another brand facing talent issues is Ali, Muthu & Ah Hock, whose founder shared similar sentiments.
From Penang to the world
Despite the fact that their decision to commercialise the venture was to let his father-in-law retire early, Von told us that Chong Kim is still hard at work manning the original stall.
However, he has shown his gratitude to his father-in-law and said that what brought the family together was the need to learn from his mistakes and implement improvements for the business.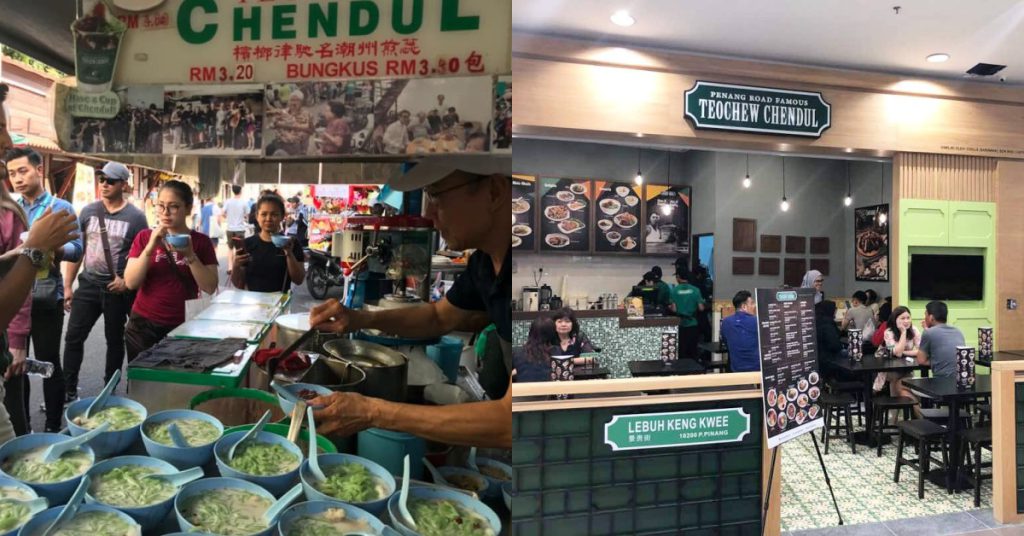 "Without his guidance, we wouldn't have made it this far," he stated.
In spite of the challenges they're having in attracting talent, Von stated that they plan to expand the brand to other countries in Southeast Asia in a five-year plan.
With 30 outlets so far and growing, we look forward to seeing how a humble stall that started 87 years ago will continue to expand in hopes of bringing Penang food to the rest of the world.
Featured Image Credit: Penang Chendul