[This is a sponsored article with Sidec.]
Recently, nine Malaysian startups have returned from a week-long pitching expedition around the US.
This programme was hosted by the Selangor Information Technology and Digital Economy Corporation (Sidec) under Sidec's third installation of their Pitch Malaysia USA Series.
Between May 1-7, Sidec brought them around San Francisco's Silicon Valley, and Washington D.C., where they met up with international venture capitalists (VCs) to showcase their solutions.
This programme is meant to spotlight Malaysian startups, exposing them to global investors and startups, for scaling and funding opportunities
The nine Malaysian companies were selected from a diverse pool of tech startups, representing sectors such as AI, healthcare, sustainability, and more.
From a motorbike marketplace to a metaverse builder
Out of the selected startups, two of them operate in the healthtech scene. They are Alps Global Holding (ALPS) and Qmed Asia.
ALPS is a life sciences and biotech company aiming to make advanced preventative healthcare accessible and affordable to consumers. It is currently working towards being publicly listed.
Meanwhile, Qmed Asia digitalises queueing systems at healthcare facilities via online bookings, self-registration kiosks, and remote patient monitoring systems. The startup also has AI tools to help doctors come up with initial diagnoses and interpret patients' imaging scans.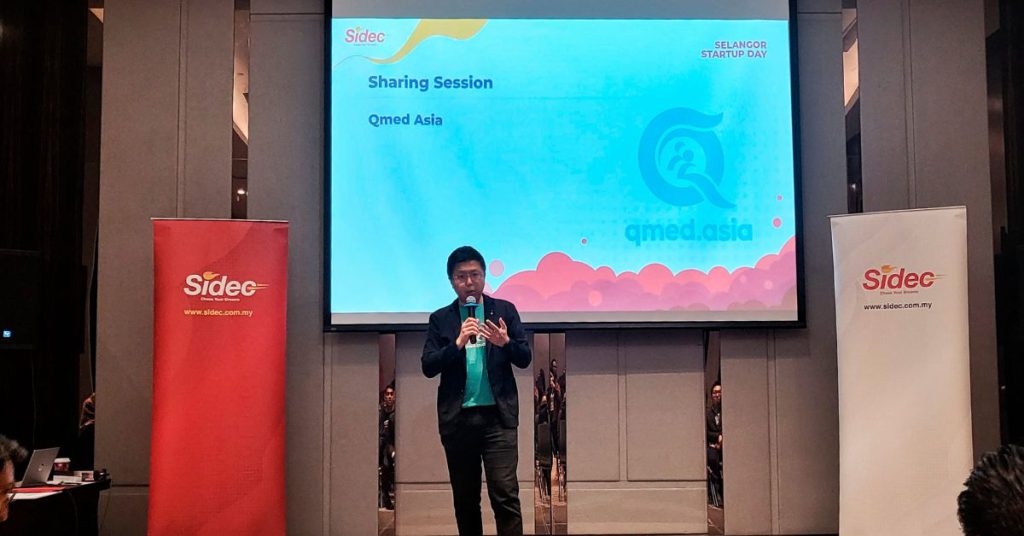 Also leveraging AI in their service is Accendo Technologies, an HR platform utilising behavioural science to help companies decide whether talents fit their organisations.
Representing the metaverse industry is Virtualtech Frontier (VTF), a Web3 startup backed by 500 Global helping businesses create their own metaverses.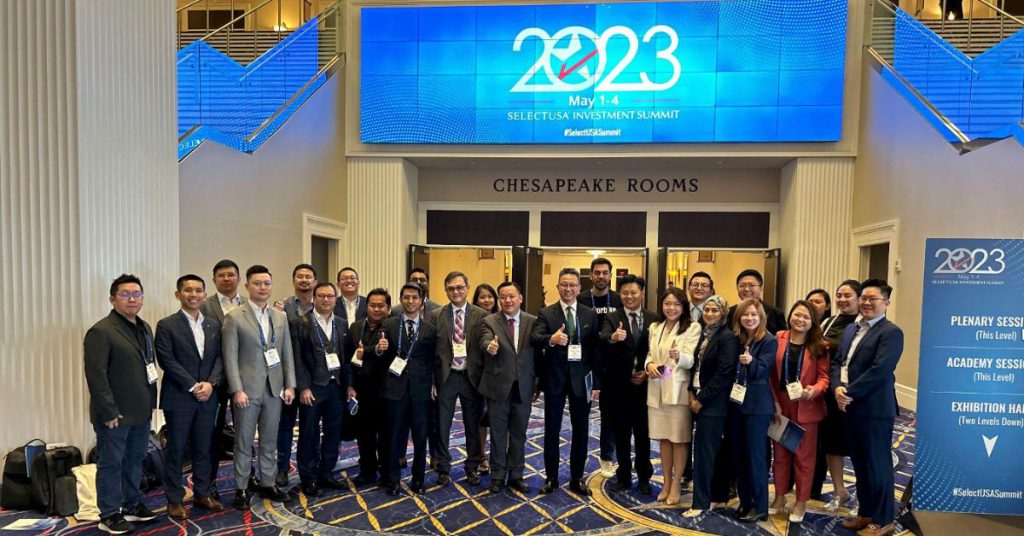 VTF, alongside the two healthtech startups, were selected to also pitch at the 2023 SelectUSA Investment Summit (2023 SelectUSA) in Washington D.C.
In fact, VTF was crowned the third-place winner in the SelectUSA Tech Regional Pitching Session, beating 300 global startups chosen for the summit.
Startups that were part of 2023 SelectUSA were handpicked by the US Department of Commerce's International Trade Administration. Having pitched to global investors, VTF, Qmed Asia, and ALPS have proudly showcased the potential of Malaysian startups to the world.
Also participating in Sidec's Pitch Malaysia USA Series are Revenue Monster and Pod, representing the fintech industry.
Backed by The SEA Capital, Revenue Monster is a platform empowering businesses with digital payment solutions and ecommerce management tools.
Pod's solution is a personal finance management platform helping B40 Malaysians get better access to financing by building their credit trails, saving money for specific goals, and more.
Having joined the expedition, Pod is now backed by The Hive SEA, a co-creation seed-stage venture fund in Malaysia, with its HQ based in Palo Alto, California.
Over in the sustainability sector, there's Entomal Biotech (Entomal) which uses black soldier flies (BSF) as a sustainable treatment option for waste management.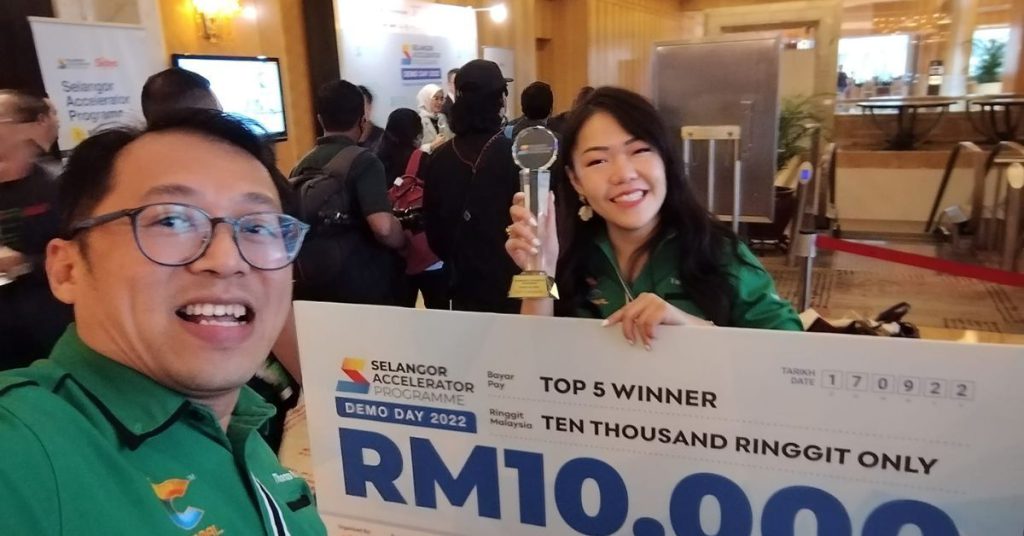 For travel solutions, BOXCUBE, a Traveloka-like company, brings customers updates and prices on travelling packages for international experiences.
Finally, there was iMotorbike which enables users to buy and sell preowned motorcycles on a secure marketplace. The company is also backed by 500 Global.
What were their biggest takeaways?
On June 8, 2023, Vulcan Post attended Sidec's Selangor Startup Day, where the startups that attended the Pitch Malaysia USA Series were celebrated.
Out of the nine participants, a few of them took the stage to share their key takeaways from their experiences of pitching their startups to US investors.
1. Start with why, and dare to be ambitious
Jason Low, founder and CEO of VTF, highlighted that his key takeaway came from watching how other international companies would always start their pitches with a very ambitious 'why'.
"Overseas founders think they have the potential to change the world," he reflected.
Illustrating his point, Jason shared that he had observed how a mushroom farming company boldly pitched their mission of reducing meat consumption among meat eaters.
Already positioning themselves globally, they shared with investors some examples of how their startup could solve world hunger and even climate change.
2. Plan your exit from the get-go
Additionally, Jason pointed out that international entrepreneurs always had an end goal in mind.
It's not just in terms of how they plan to change the world, but also in their exit strategy, whether it's going public, staying private, or joining larger corporations.
Nadia Ismadi, who founded Pod, seconded this and added, "The appetite from VCs has changed."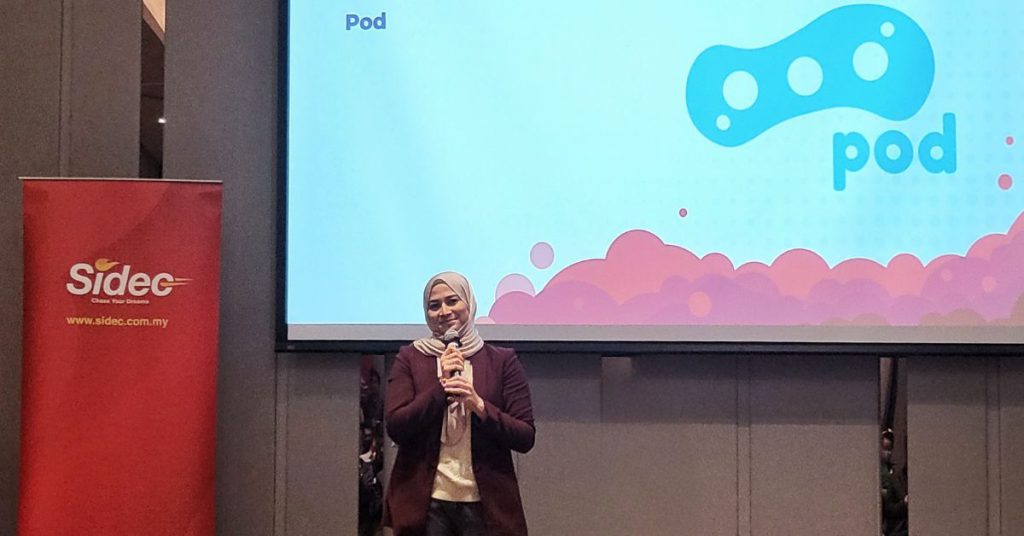 "With limited resources available now, gone are the days where you could just pitch your ideas and acquire as many users as you can. If you can't translate those users into real ROI for your business, the VCs are not interested in listening to that growth story anymore."
3. Be open to active knowledge sharing
Nadia also highlighted that Silicon Valley's startup culture is largely based on knowledge exchange.After participating in countless tours around American research centres and pitching events, she witnessed how every player involved was extremely open to throwing out ideas to be evaluated and challenged by one another.
ALPS's Amanda was also impressed by the availability of government-funded research institutes, funding, and policy-related support that startups receive throughout their R&D from both VCs and government bodies in the US.
What's next?
Sidec's CEO, Yong Kai Ping, shared that Malaysia is actually home to a pool of highly competitive startups, but they tend to be overlooked by international investors.
Thus, the agency is set on hosting more overseas missions in the future, bringing local startups to destinations like the US, China, Indonesia, Dubai, Vietnam, and Bangkok to pursue growth opportunities.
For now though, Sidec is calling out to Malaysian startups to join their annual flagship Selangor Accelerator Programme (SAP). They're looking for companies to join their sixth cohort that operates in the industries of AI, tech, and sustainability-related sectors.
Featured Image Credit: Vulcan Post