Walking out of the Bangsar LRT station, I noticed a new addition to the line-up or stores by the name of Bagel0.
Stationed (pun intended) in such a high-foot traffic area, the bagel shop seemed to have a grab-and-go concept, perfect for commuters and workers in the nearby offices.
As a lover of bagels and a believer that breakfast bagels are criminally underrated in Malaysia, I was over the moon to see this. However, the store was closed as I was there on a Sunday.
Thus, I decided to look up the brand and reached out to the founder herself.
From practicing a hobby to dough-ing business
Introducing herself as Liana, the founder of Bagel0 is actually a mechanical engineer who has worked in the car manufacturing industry for 10 years.
After a decade, though, the UNITEN graduate decided she wanted to challenge herself and work on her passion of baking.
Since college, Liana had always been involved with baking, and would take orders from family and friends. But it was during the MCO, when everyone had to work and study from home, that Bagel0 got its true start.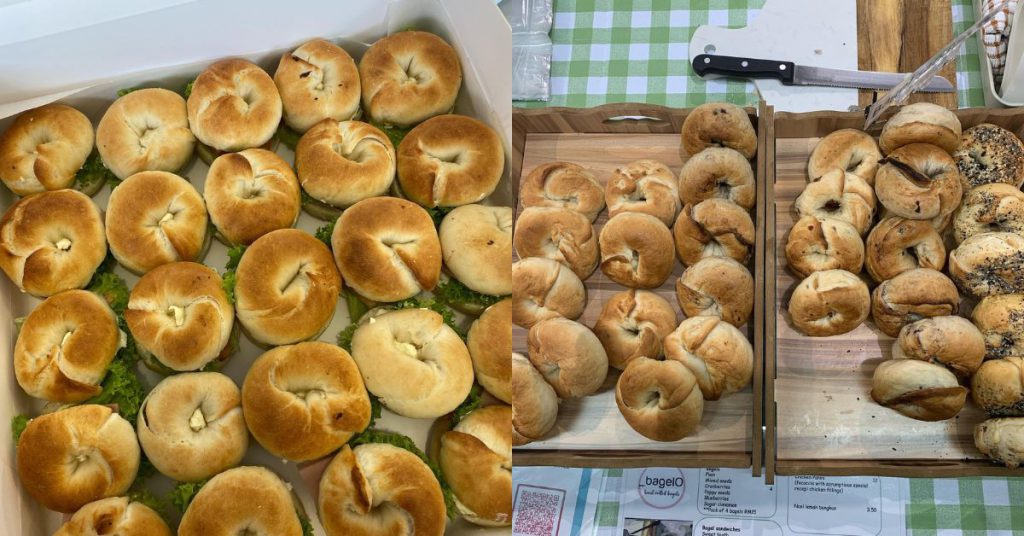 Embarking on a journey of brushing up her baking skills, Liana ended up trying a variety of new recipes. From there, she began to send out her bagels to family, friends, and neighbours, and lo and behold, they started to order more.
"Since then, I started making it big online," Liana shared. "From bagels to bagel sandwiches, I wanted to come out from my comfort zone in engineering. I was inspired by the young entrepreneurs in F&B."
Wanting a new challenge in life and to have more freedom in managing her time with her growing kids, Liana made the bold decision to pursue her bagel passion full-time.
What aided her in taking the leap of faith, though, was support from her husband, who she describes as her "number one challenger".
"He gave me the confidence to start Bagel0," she said. "I wanted to prove to him I can do better in this industry."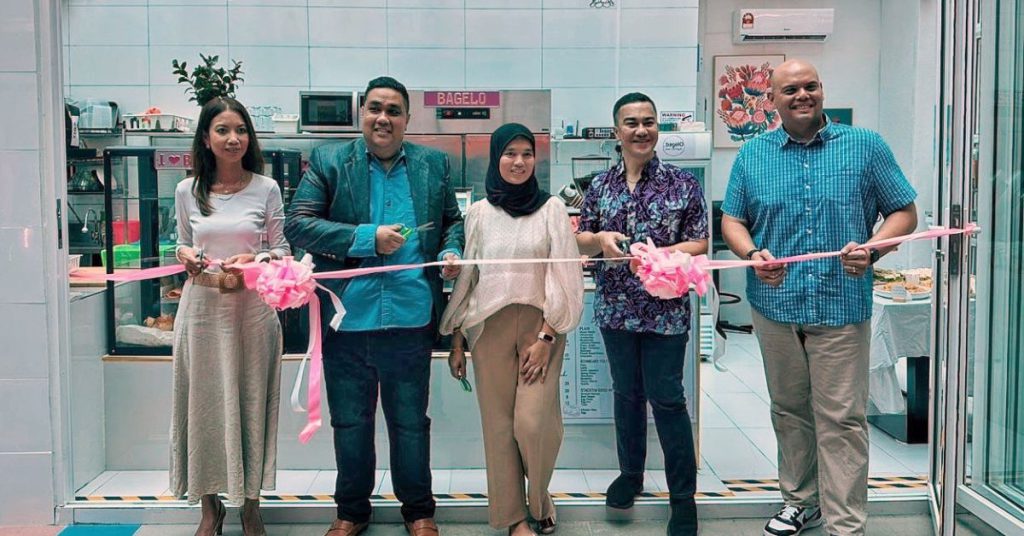 Through her own funds as well as loan and grants from MARA, Liana was able open her first physical shop in the Bukit Jalil LRT Station.
Rolling out the bagels
Keen on getting the best texture for Malaysian palates, Liana spent two months baking up more than five formulations to get the ultimate recipe for her bagels.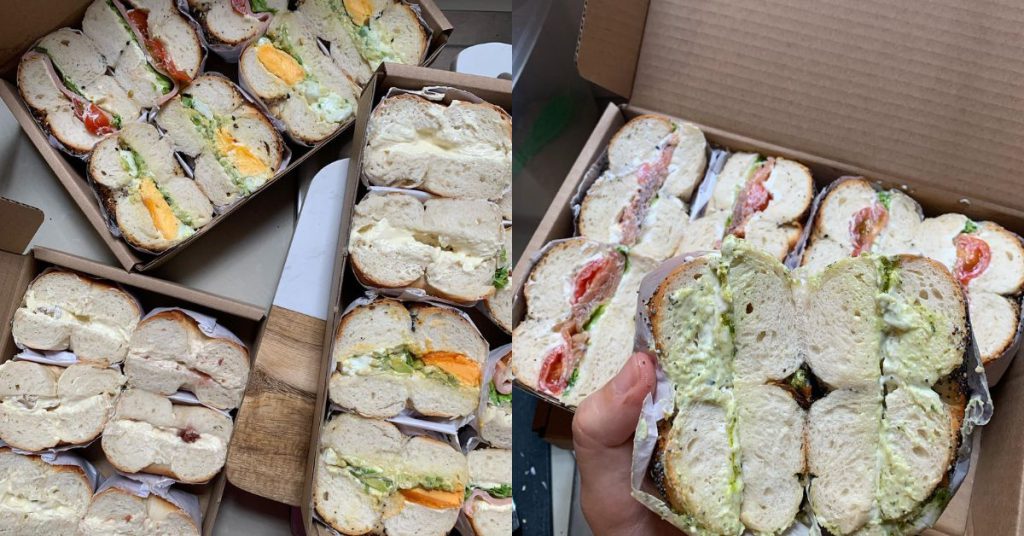 All of the bagels are freshly kneaded and baked in store. The flavours available include plain, mixed seeds, poppy seeds, cranberries, blueberries, seaweed, and wholemeal.
For those looking for more substantial dishes, there are bagel sandwiches available, with fillings such as smoked salmon with garlic cream cheese, sliced chicken with cream cheese, honey walnut cream cheese, and more.
Liana also highlighted Bagel0's special whipped cream cheese as something unique.
Bagels aside, there are freshly brewed coffee for the morning commuters as well as other pastries and even pasta.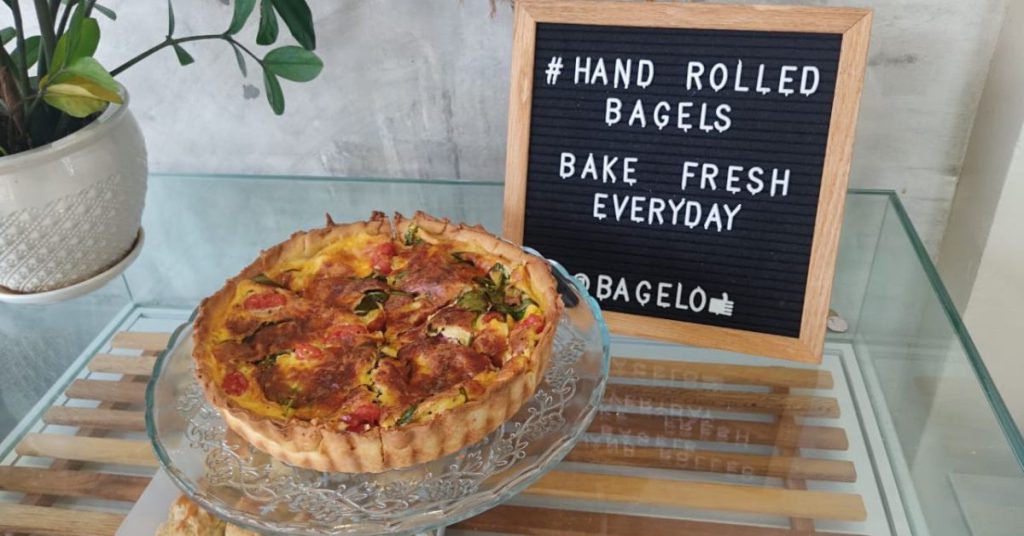 Moreover, Bagel0 seems to offer quite affordable pricing, especially if you compare it to other bagel cafes such as Christine's Bakery, or perhaps Coffee Bean and Tea Leaf (CBTL).
Bagel0's smoked salmon with garlic cream cheese bagel sandwich is priced at RM15 on foodpanda, for instance.
Meanwhile, a similar dish of poppy seed salmon bagel would go for RM29 at CBTL based on its foodpanda listing. Christine's Bakery has a Surf bagel with cured salmon, cucumber cream cheese, roasted tomato, capers, red onion, and garden green that's RM29.80.
Given, both Christine's Bakery and CBTL's is more of a sit-down destination with more premium branding and ingredients.
Still, it goes to show that affordable, grab-and-go bagels are still harder to find in Malaysia, and that's a market gap Bagel0 is working to serve.
On track to expand
In June 2023, the Bagel0 team expanded to its second outlet in the Bangsar LRT Station.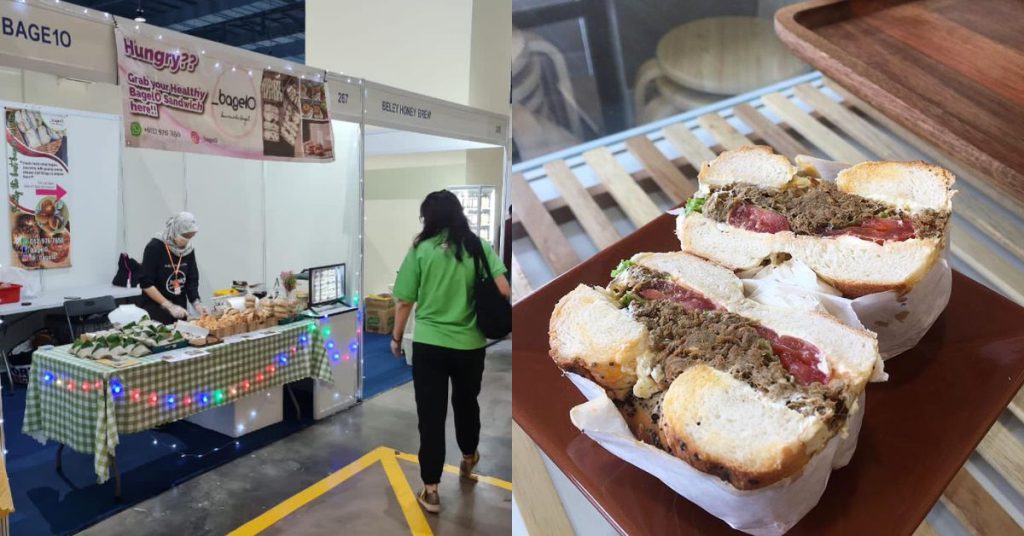 "We always wanted to try a wider market, and a new reputable place like Bangsar," the founder said.
It was interesting to see that both Bagel0 stores are in LRT stations, which seems to be a very strategic move. Liana shared that while the business doesn't partner with Prasarana to achieve this, they are intentionally tackling busy high-commuter places such as train stations.
The challenge with LRT stations, though, is that train stations can oftentimes be quite vacant on weekends.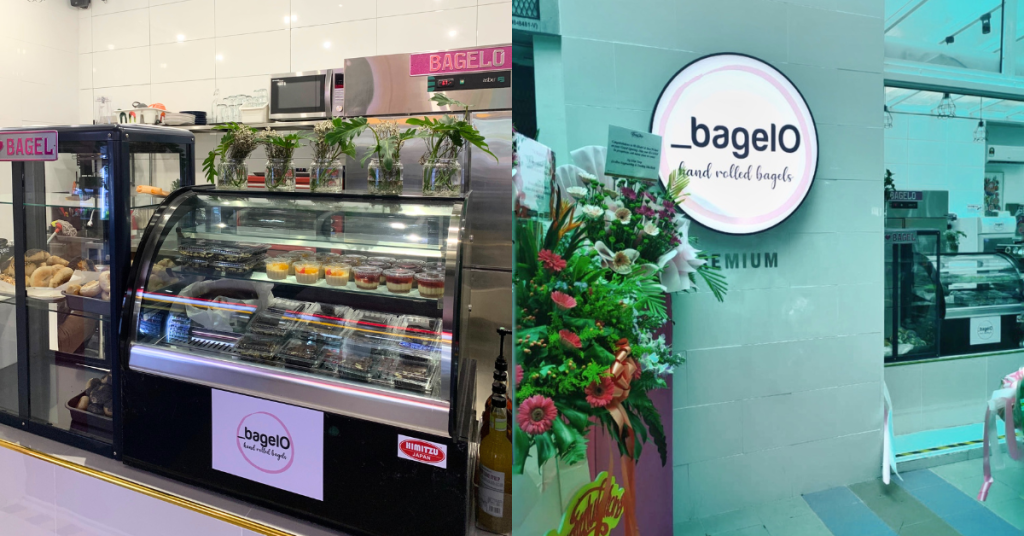 This is especially true for the Bangsar outlet, which is why the team has opted to close on Sunday, since the building it's in consists of mainly offices. On Saturdays, the team tackles more delivery orders.
"In Bukit Jalil, we have more customers on weekends since people are keen to come by to exercise and have leisure time with family," Liana said. The Bukit Jalil outlet closes on a weekday, Tuesday, instead.
As of late June, the Bukit Jalil outlet has gotten halal-certified by JAKIM, while the application process for the Bangsar one is ongoing.
Getting that dough
So far, Bagel0's strategy seems to be working well as Liana reports that each outlet sells around 150 to 200 bagels every day.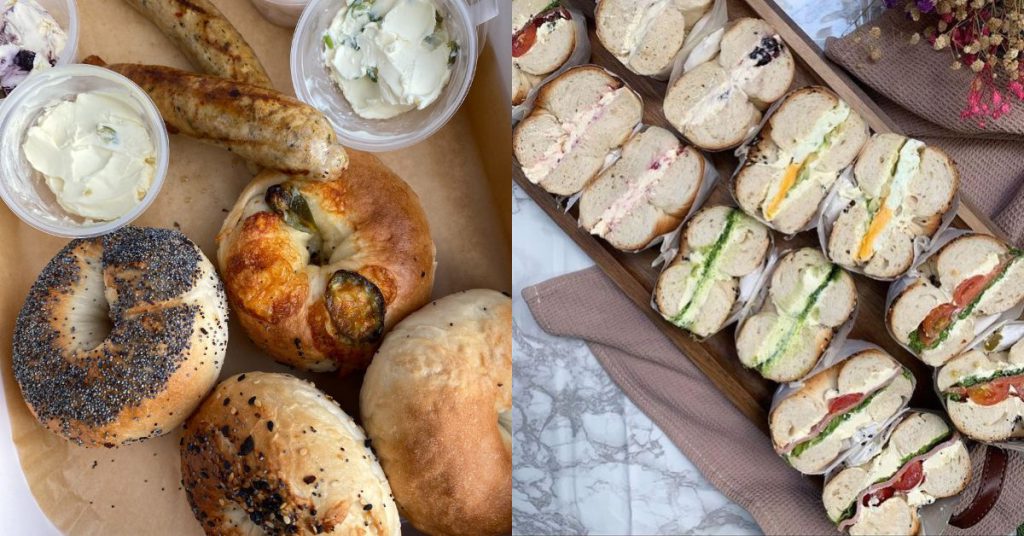 Being quite a new brand still, the biggest challenge right now is to do with staffing, including recruiting, training, and maintaining employees.
"To overcome this, we've set guidelines, getting help from HR apps and such," Liana said.
Down the road, the Bagel0 team plans to expand the brand to other parts of the Klang Valley, then eventually beyond that. The founder also hopes to get a central kitchen and start supplying to supermarkets.
With bagels often being marketed as a premium product, I believe Bagel0 has a great opportunity of branding its offerings as a more affordable and accessible option.
Featured Image Credit: Bagel0