As a lover of all things chocolate, I'm always on the lookout for new places to indulge my sweet tooth. So you can imagine my enthusiasm when I came across a cafe dedicated to crafting good quality chocolate drinks.
Located in the bustling foodie area of SS2 in PJ is Chocc, which launched just last year on October 22, 2022.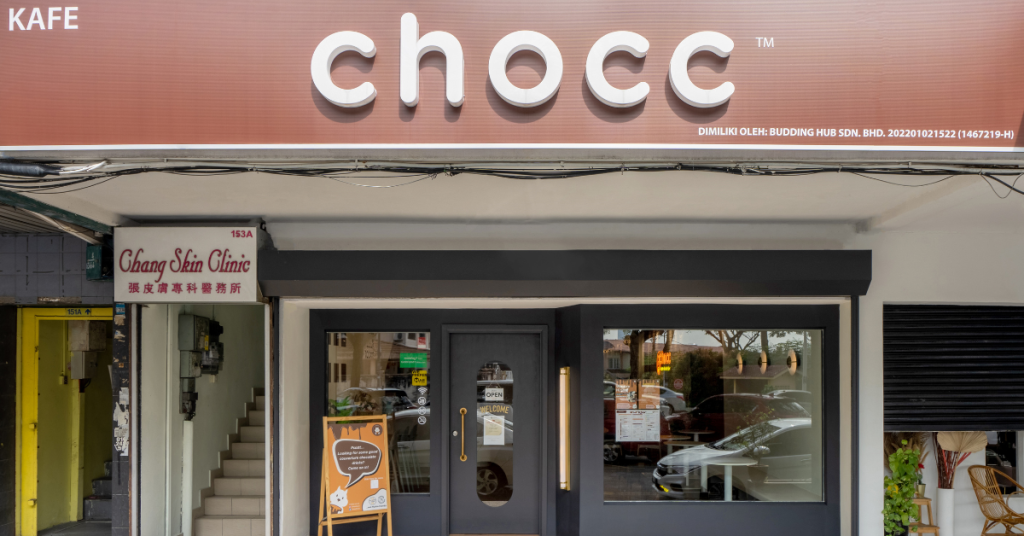 Nuts about cocoa
The idea for Chocc came about when brothers Jonathan and Alvin Boey noticed a lack of chocolate drink shops in Malaysia.
Although it might sound foreign here, the concept is quite common abroad, with stores like Knoops in London and Mörk Chocolate in Melbourne.
"We couldn't find any cafes or shops in Malaysia that specialises in pure couverture chocolate drinks," the pair shared. "[The] majority of the cafes and drink shops around also often use cocoa powder or compound chocolate for their chocolate drinks."
For context, couverture and compound chocolate differ in their contents, specifically their cocoa content.
Couverture chocolate has a higher cocoa content, consisting of dry cocoa solids, cocoa mass, and cocoa butter. Compound chocolate, on the other hand, is generally made of cocoa powder and vegetable oils.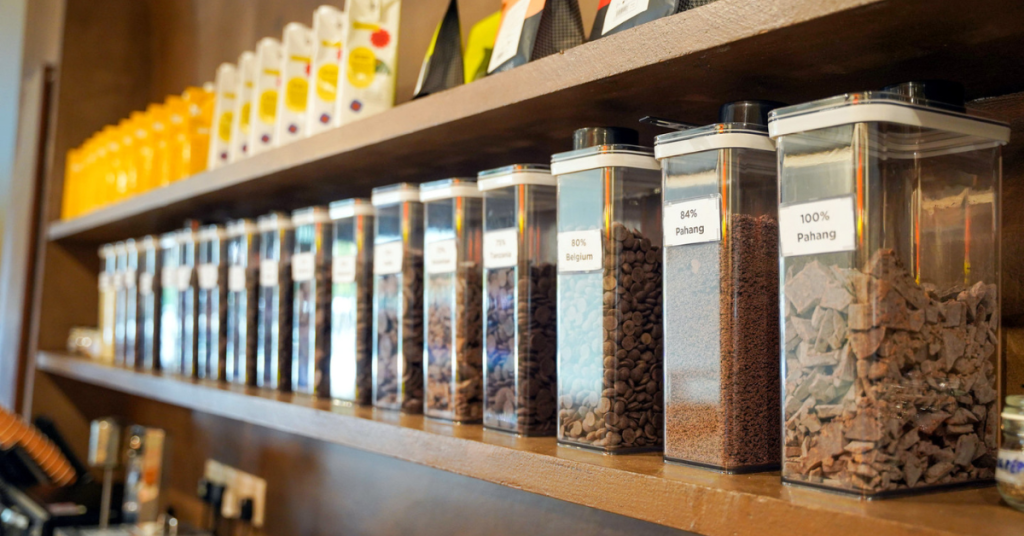 There's no superior kind of chocolate as each of them serves different purposes. But in Chocc's case, the richness in taste and texture of couverture chocolate makes it more suitable for making drinks.
With that in mind, the brothers chose to bring in a wide range of couverture chocolates from all around the world, such as the Philippines, India, Belgium, Venezuela, and Peru.
Malaysia wasn't left out either. The brand supports local cocoa farmers in Melaka, Pahang, Kelantan, and Sabah as well.
C for couverture chocolates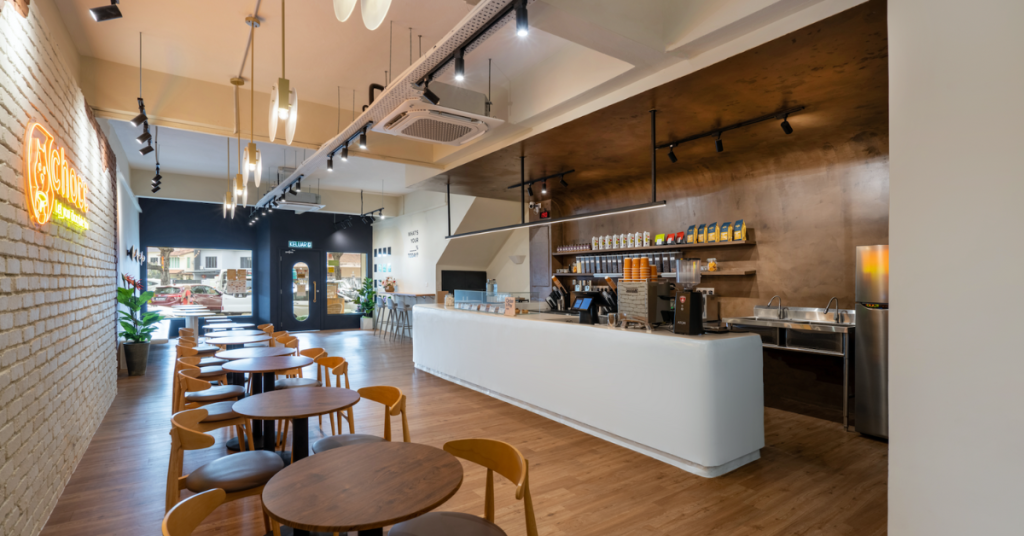 Although the duo had previously worked in the FMCG field, they didn't have any entrepreneurial experience to fall back on when starting Chocc. So it was quite a big risk to begin with, particularly as there wasn't any local precedence they could refer to either.
Determined to go through with what they set out to do, Jonathan and Alvin focused on surveying the Malaysian chocolate market.
"[We] noticed that the majority of Malaysians generally love chocolates. We researched the trend of chocolate drinks in other countries as well and there are chocolate drink brands that are growing and expanding quite rapidly."
"Therefore, we decided to see if we could bring this trend to Malaysia and be the pioneer to drive the chocolate drinking culture here," they stated.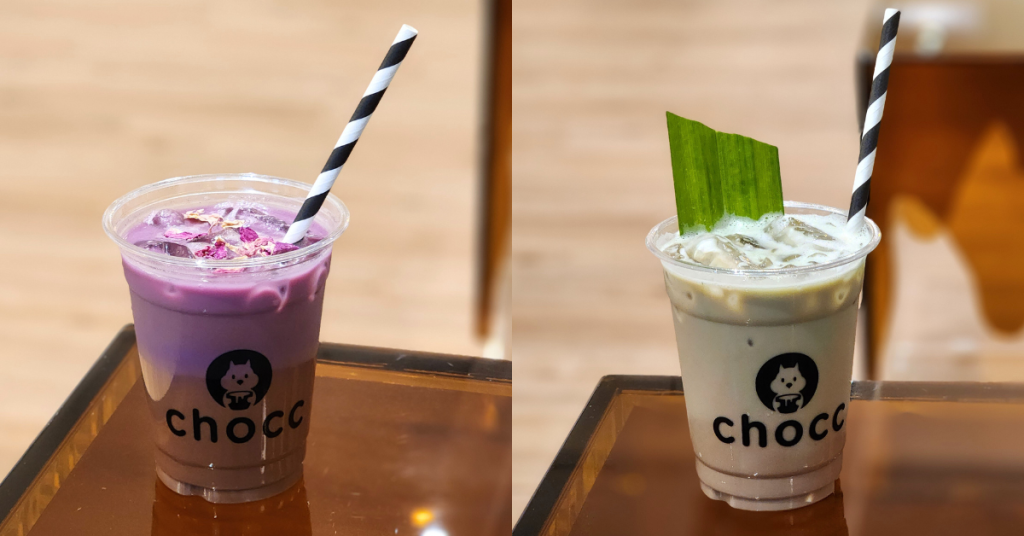 The R&D process took around seven months where the pair had to play around with ingredients to find good flavour combinations.
As a result of that, Chocc offers customers an adventurous gastronomic experience through its Signature Series:
Salt & Pepper: consists of 71% dark chocolate, Maldon sea salt, and black pepper.
Totally Spiced: consists of 71% dark chocolate, cinnamon, and cardamom.
Chocolemon: consists of 34% milk chocolate, lemon zest, drive lemon slice, and Maldon sea salt.
Savoury Orange: consists of 55% dark chocolate, orange zest, dried orange slice, and Maldon salt.
The Grinch: consists of 28% white chocolate and Niko Neko matcha.
But if you're looking for something simpler, the brand also lets you customise your chocolate drinks. This is in terms of chocolate type (from extra dark chocolate to white chocolate), milk preferences, and add-ons.
And of course, there are the classic chocolate milkshakes that can never go wrong on a hot day. Prices start from RM15.90 and iced drinks generally have an additional RM1 top-up.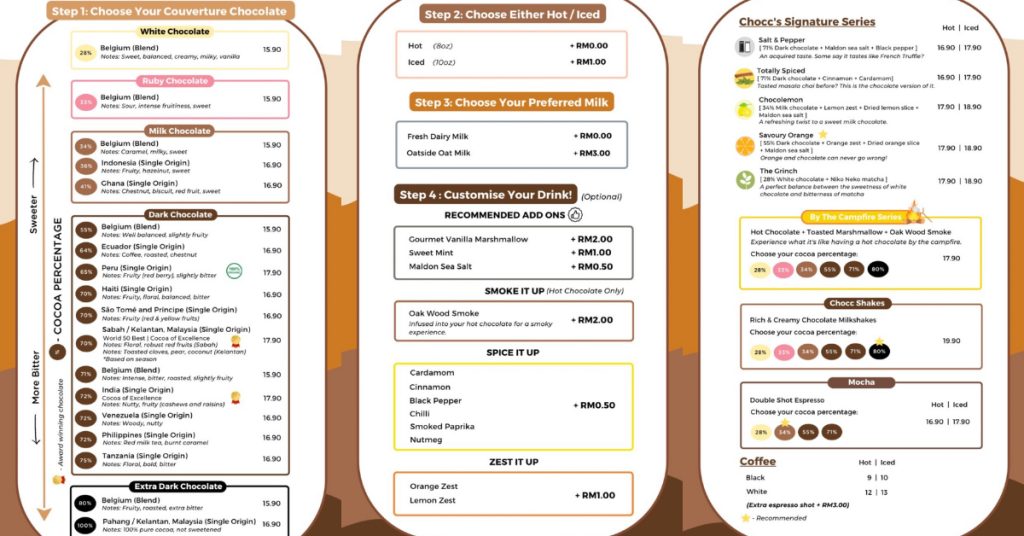 They're on a chocolate mission
With all that said, Chocc's plan isn't just to provide Malaysians with a good selection of chocolate beverages. The brand's bigger mission can be summarised into 3Es—educate, explore, and experiment.
"We want the public to understand more about chocolates before they purchase and consume them," the brothers explained. This includes the different kinds of chocolates, its cocoa percentages, and its health benefits.
Along with that, they want to allow the public to also explore couverture chocolates from different origins as each has its own unique tasting notes.
And taking that up a notch is by experimenting to create a new drink, similar to how Chocc has done so in its Signature Series.
Chocolate drinks aren't exactly special beverages, and the pair acknowledge its presence in the Malaysian market. But most F&B businesses usually focus more on coffee and tea and rarely have chocolate drinks as the main star, so they're definitely bringing something more unique to Malaysians.
It's been a sweet treat so far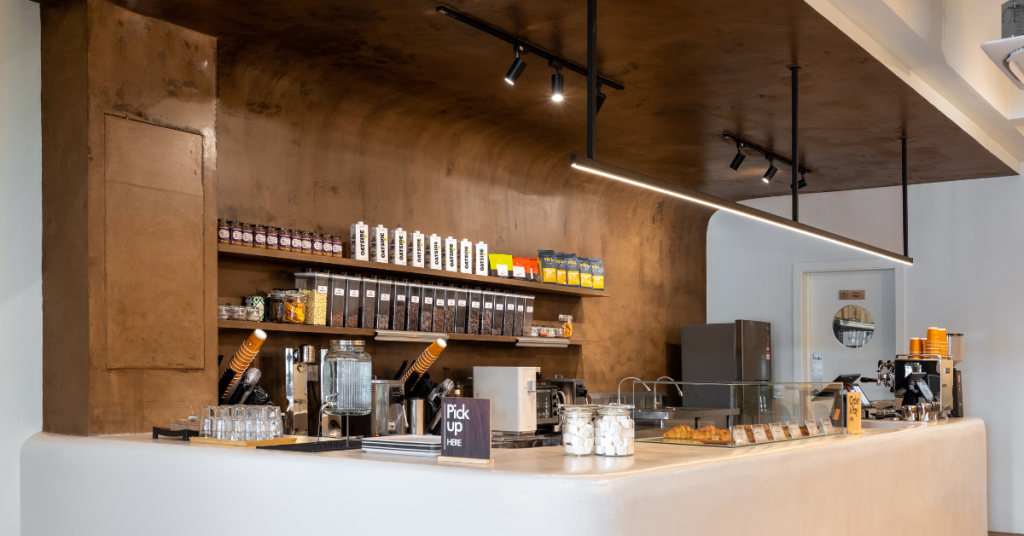 It was this determination to pave a new path in the local chocolate scene that led Jonathan and Alvin to quit their careers for the brand.
"We know that starting an F&B brand is not going to be easy and involves risk. However, if we were to do it, we want to do it right," the brothers shared.
"We understand that it takes a lot of time and commitment, and we must be fully focused to build and grow a brand from scratch."
So they opted to leave their nine-to-five jobs and dedicated their careers to building Chocc at the start of 2022.
This turned out to be a good idea as the brand was happy to report great and positive reception so far. And as projected by the duo, although a still-niche market in Malaysia, they find that it's growing steadily.
"We have regular customers coming in a few times a week just to grab their favourite chocolate drinks," the pair shared. It's a good way to determine a business's progress as returning customers typically means you're doing something right.
It's on their future plans' choc-board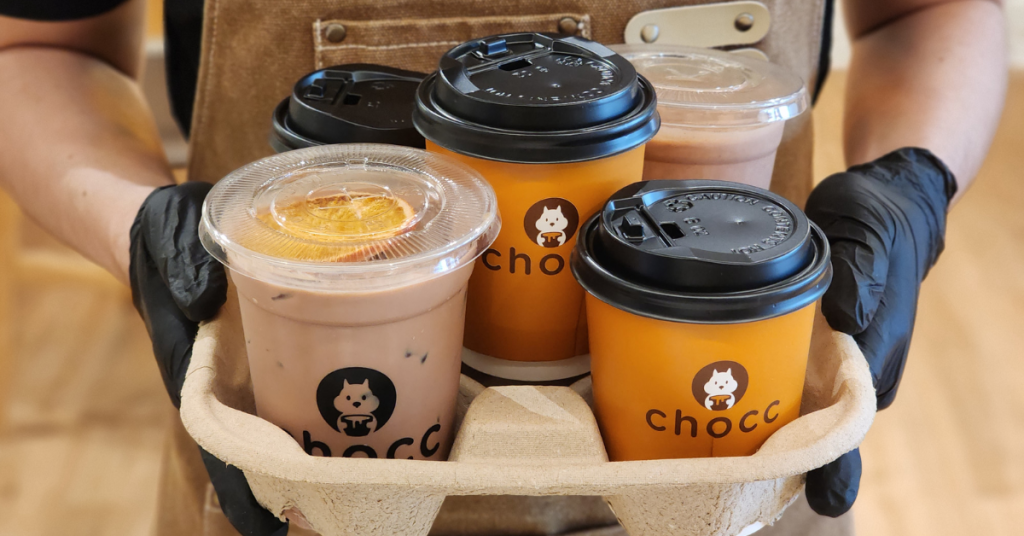 About nine months old now, Chocc appears to be getting noticed by the international community. According to the founders, there have been people abroad asking after the brand's plans to franchise.
"We definitely see potential in our brand," the brothers expressed, but didn't disclose more on that front. Perhaps they're waiting for the brand to mature more and establish itself better before then.
As for challenges, they shared that Chocc is still having trouble staffing as there seems to be a shortage of manpower in the F&B industry. It's something that Ernest Ong of Ali, Muthu & Ah Hock once pointed out too.
But on the bright side, the pair were glad to share that the brand is improving its operations. They're hoping to expand Chocc to more outlets in the coming years, as well as produce their own chocolate drink products for customers to make at home.
So while this venture might be relatively new in Malaysia, Chocc seems to be pioneering a golden opportunity with great potential.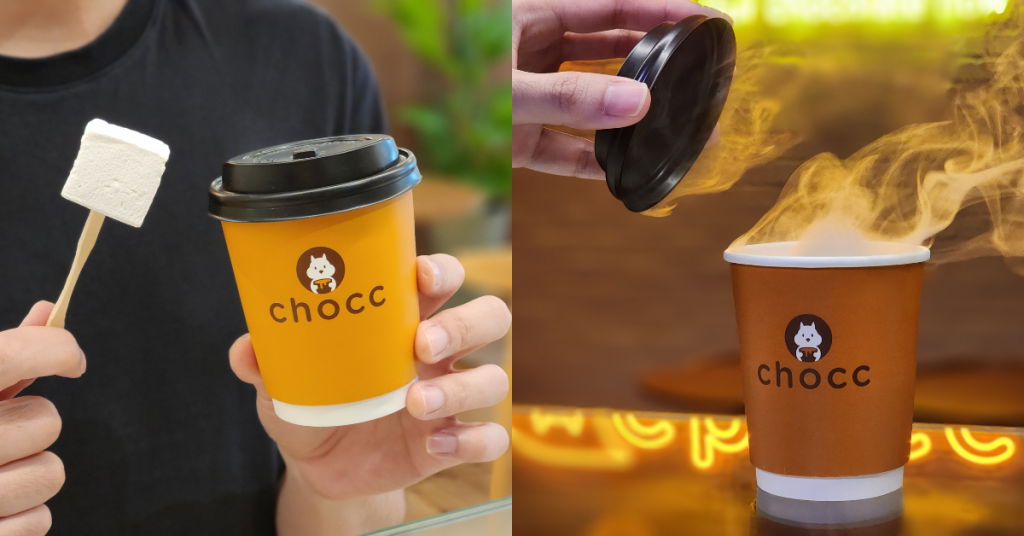 Featured Image Credit: Chocc