The news of Good Vibes Festival's cancellation has gone global over the weekend, but in case you're one of the few who haven't heard, here's what happened.
During The 1975's set, the band's frontman Matty Healy had made controversial remarks about Malaysia's anti-LGBTQ laws. He was also said to be drunk and had broken a drone whilst on stage.
The following day, the Ministry of Communications and Digital issued an immediate cancellation directive.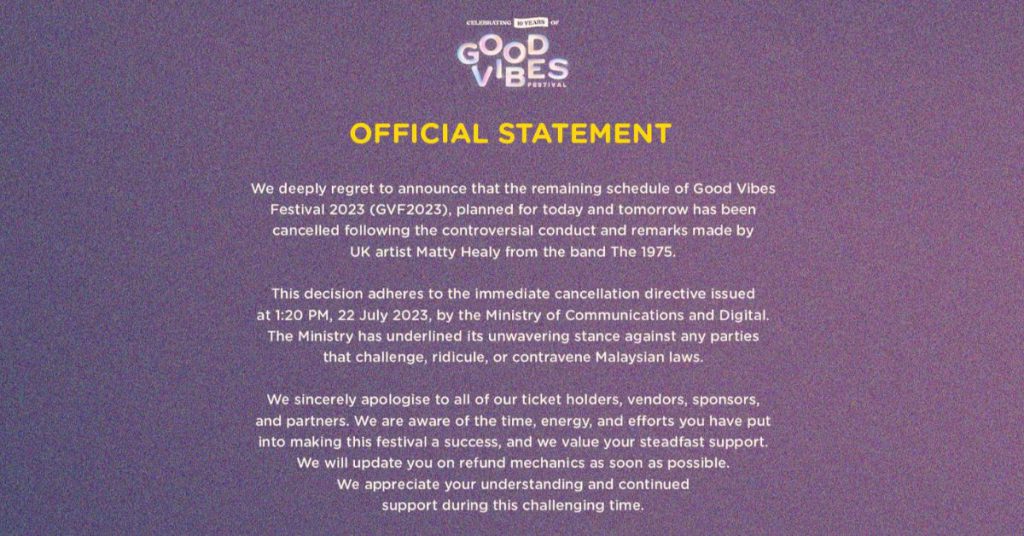 Many parties from organisers to festivalgoers have been deeply affected by the cancellation, but one particular group that has been scrambling to cut their losses is the vendors.
Here's a list of the affected businesses in alphabetical order:
A big majority of the above businesses are small, local businesses, with some teams not even having an online presence prior to GVF 2023, and only starting a page for the festival.
Kickin Prawns, for example, was specially formed to be a vendor at the festival. The owners are two couples from Penang—Sam and Adeline who run a restaurant called Abbey Road Bistro, as well as Gee and Lyn who run a speakeasy called Locker & Loft.
"Over the past few months, we've put in a lot of effort, conducting R&D, travelling between states for multiple food tastings, and brainstorming sessions to create a hassle-free menu for festival-goers to enjoy," they wrote on their Instagram, which only made its first post on June 25.
Everything they prepared and set up was specially for the festival, meaning they had no usual customers or operations. With that, the team had to figure out how to handle perishables and ingredients.
To understand more about these vendors' situations, we reached out to some of the vendors to understand how everything has been going.
Preparations gone to waste
Sausage Sizzle's founder, Nazri, posted a video to social media shortly after news of the cancellation broke. The video has garnered hundreds of thousands of views across various social media sites.
Sharing that all the micro-businesses there were just hoping to boost sales and revenue during a tough time, Nazri asked officials, namely Communications and Digital Minister Fadmi Fahzil, to take into consideration the effect the decision to cancel has taken on them.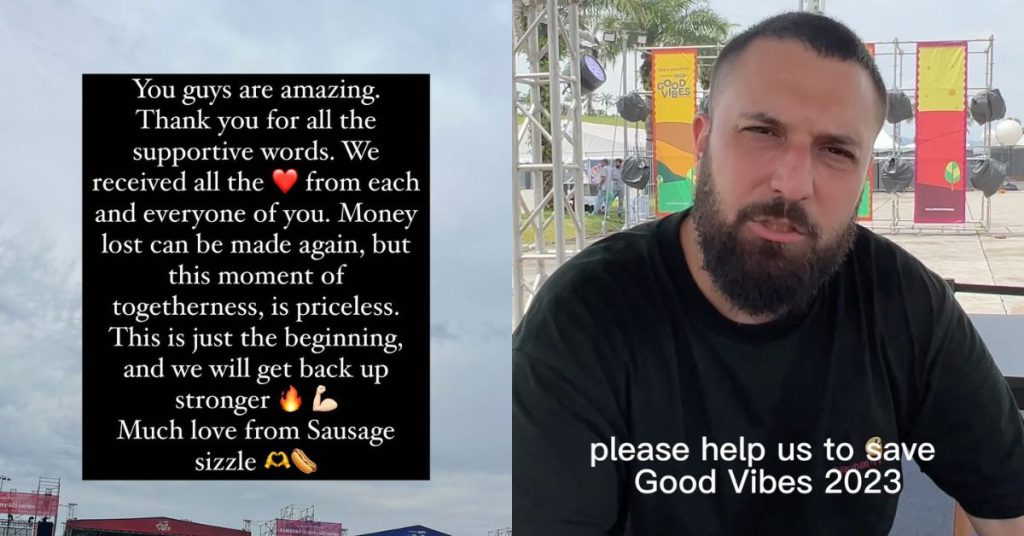 Nazri also said that the team spent over RM15,000 on food stocks for the event, and that did not take into account the cost of rental, accommodation, staffing, logistics, and of course, the time and effort spent.
Comments have been largely positive and sympathetic towards the displaced vendors.
But in a message to Vulcan Post later that evening, Nazri shared that it was "too late" and that there was no way to "U-turn" from the situation.
Another business that has been leading the charge in supporting all the vendors is myBurgerLab, which was one of the bigger brands there.
"We've all spent no small amount of money to ensure that we're bringing the very best we have to GVF and make this event a success," myBurgerLab posted on Instagram. "Not to mention the time, effort, collaboration, and lost sleep we had to go through."
NOMMS Fried Chicken (NOMMS) also shared its story on social media, stating that they initially had to beg suppliers to reserve more chicken in preparation for the festival.
In a press statement shared with Vulcan Post, #NACHOSLAH shared that this was the business' fourth year participating in GVF.
The team shared that they understand and respect the decision and profession, and hopes the feeling is "mutual towards all foodpreneurs" as well.
"Yes, we are disappointed about the cancellation, but we are also blessed by the overwhelming support from the Goodvibers, medias, friends, and families," they said.
"With all the negativities out there, we believe positivity needs to be louder in order for everyone to build a better Malaysia. Let this be one of the stepping stone for that."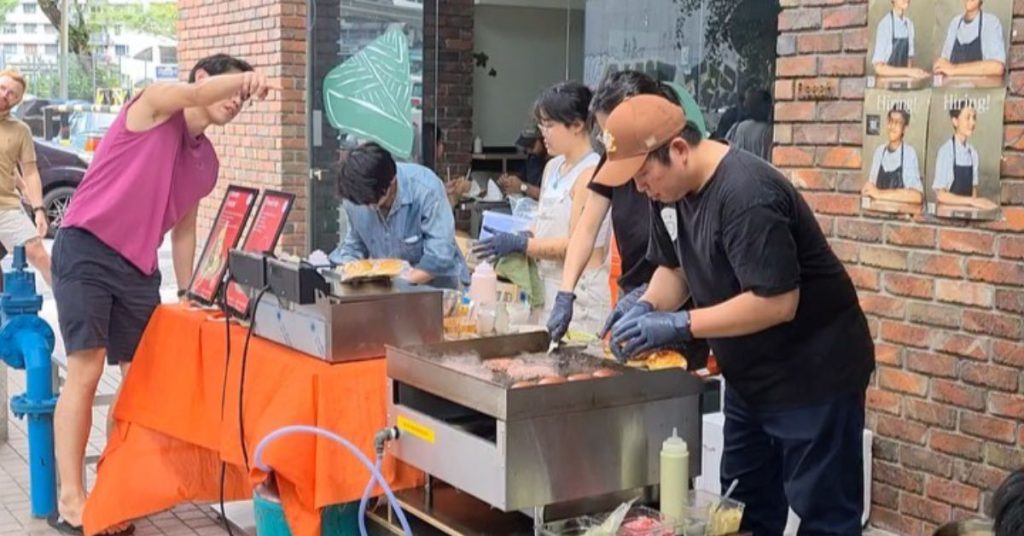 Business goes on for the #NACHOSLAH team at Tapak Urban Street Dining Ampang and Cheras from 5PM till 1AM daily.
Giving back to the people
With a surplus of ingredients on their hands, Dream Burger and Flaaah teamed up to sell off the leftovers at Flaaah's store. Local burger purveyors myBurgerLab also showed up at the pop-up sale.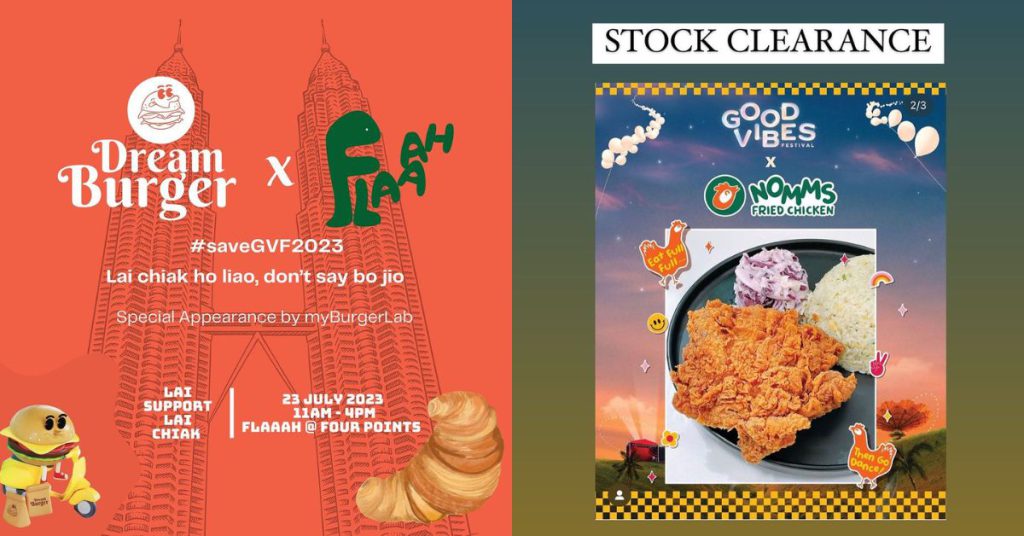 Some other businesses that have done the same are Pizza Mansion, which announced that all its outlets would be serving Personal Pizzas and Truffle Mac & Cheese, both at RM20.
Vegan restaurant Hijau's approach was to offer a free meal to festivalgoers who have the wristbands, as well as a price drop for its Indomee Burger applicable for everyone.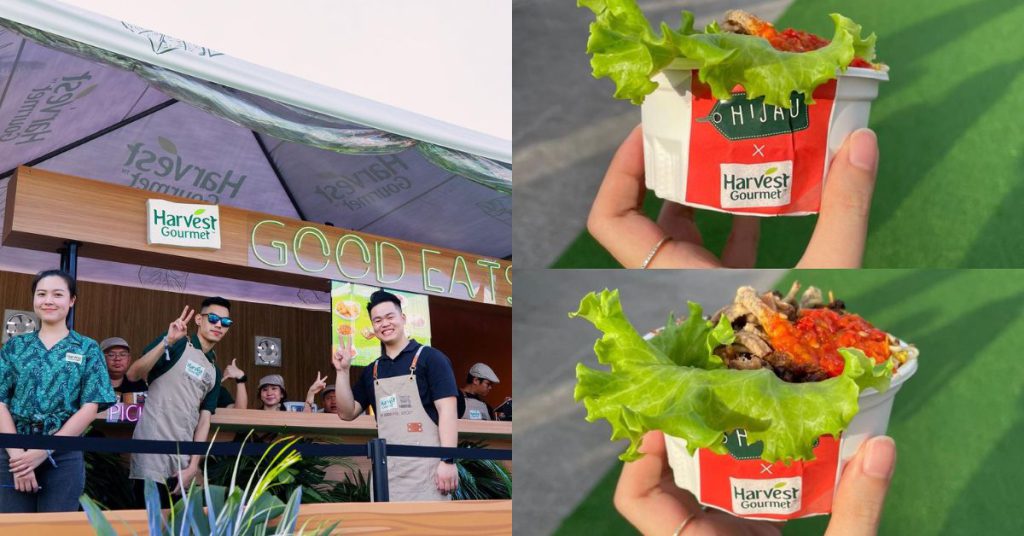 NOMMS did a stock clearance as well, selling 1,300 portions of food at RM10. Providing balance updates to its followers, NOMMS shared at 4:45PM yesterday that its Kota Kemuning outlet's stocks have sold out. Its SS15 outlet sold out later in the evening.
Meanwhile, Nazri shared that Sausage Sizzle will be bringing the party over to the next RIUH event in Kuala Kubu Bharu, Selangor, set to take place on July 28 to 30.
Thankfully, the Malaysian public has seemed to be very supportive during this time, with the turnout at many of these events appearing to be quite positive.
Waiting for more support
On Saturday evening (July 22), Fahmi Fadzil shared that the ministry is looking for ways to help the food vendors.
The businesses we spoke to said the government has reached out but nothing has been confirmed yet.
So far, the vendors shared that the GVF's organiser, Future Sound Asia, has not provided any relief yet. Given, the organiser likely has many other issues to handle, too. The cops will also be questioning Future Sound Asia regarding the matters that transpired over the weekend.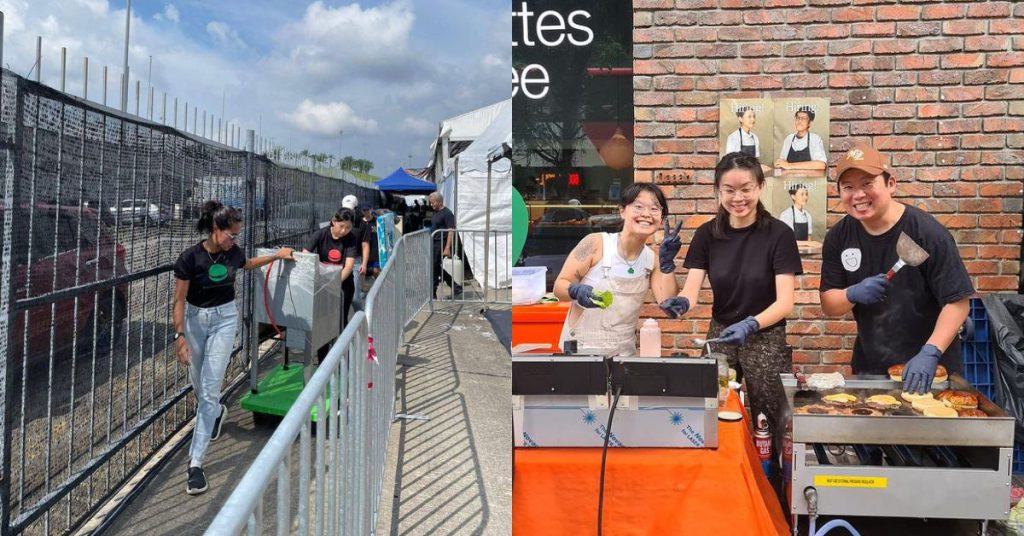 Not all vendors are in a dire situation, though. myBurgerLab shared on Instagram that the team is doing okay and that "whatever that needs to be donated is donated" and "whatever that can be saved is safely repurposed".
"We are also seeing an overwhelming turn up in our stores since yesterday. What else can we say other than that we love you all so much and we are ever so grateful," the brand wrote. "Thank you."
As heartwarming as it is to see Malaysians supporting the local vendors, and said local vendors supporting each other, we hope more steps will be taken to help not just the vendors but ticketholders too.
We have reached out to more vendors to hear their side of the story and are awaiting responses. Once we get those responses, we'll be updating this article accordingly.
Editor's Update: Parts of this article have been edited to reflect greater accuracy of statement.
Read other articles we've written about Malaysian startups here.
Featured Image Credit: Sausage Sizzle / NOMMS Fried Chicken