State of Fluidity in Kota Kinabalu, Sabah, is a centre that focuses on both yoga and Pilates, and you wouldn't be surprised to find out its founders, Celeste Lo and Jeanna Chai, are certified yoga instructors.
But dig a little deeper and you'll learn that they're individuals with different backgrounds who came together thanks to their shared love of the workout.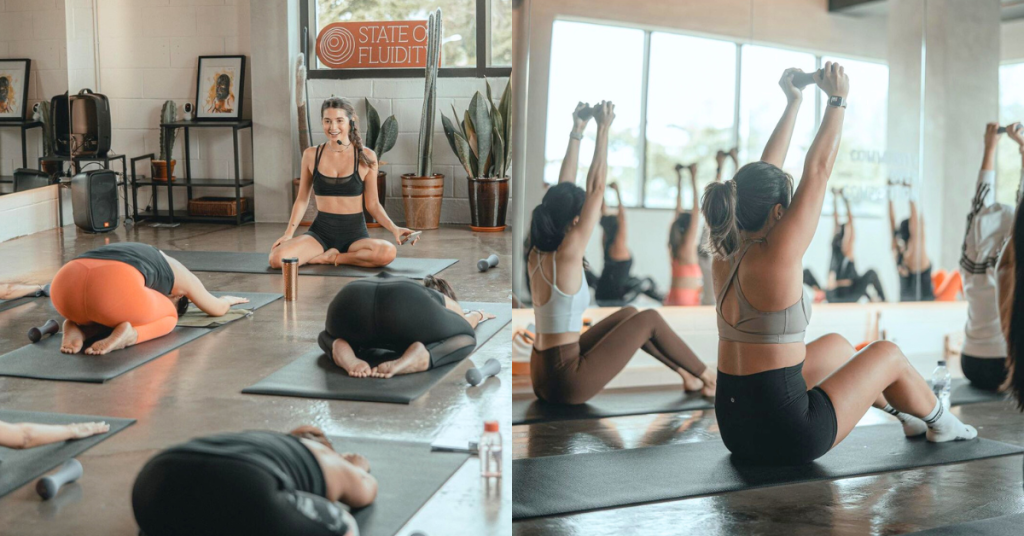 It stems from a strong core
Celeste was once a competitive golfer and part of the NCAA Division 1 Collegiate level during her time at the Sam Houston State University in the US. 
Fun fact: NCAA Division 1 is the highest level of intercollegiate athletics sanctioned by the National Collegiate Athletic Association in the United States.
When she left her golfing career behind, yoga and Pilates were what kept her going. "I don't think people talk about the transition away from an athletic career enough. The sense of worthiness or purpose was so hard to find," she confessed.
"I have so much I could say but ultimately, being in flow and getting better in the practice (of yoga and Pilates) saved me from deep depression."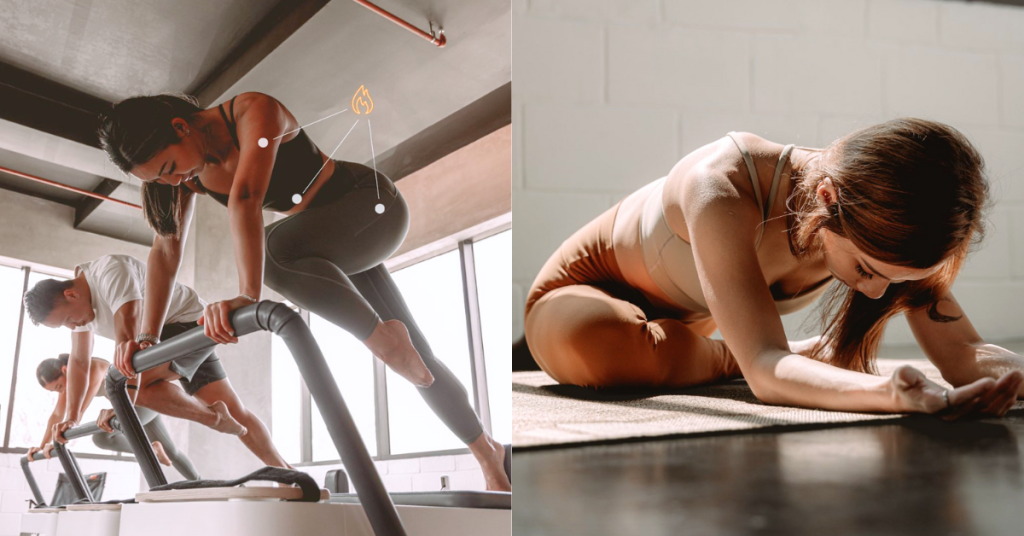 It's a mutual feeling shared by her business partner, Jeanna, who had been fighting an anxiety disorder since the birth of her second child. Although the circumstances are different, Jeanna related to that feeling of being ill at ease.
"My mind was all over the place. I couldn't even remember how to breathe normally," she confided. It was only after going back to yoga after years of hiatus that she finally felt in control of calming her nerves.
"I get a sense of happiness at the end of every class. Yoga is like moving meditation to me." Upon reigniting her love for it, she took up a trainer course to deepen her understanding of the workout in 2018.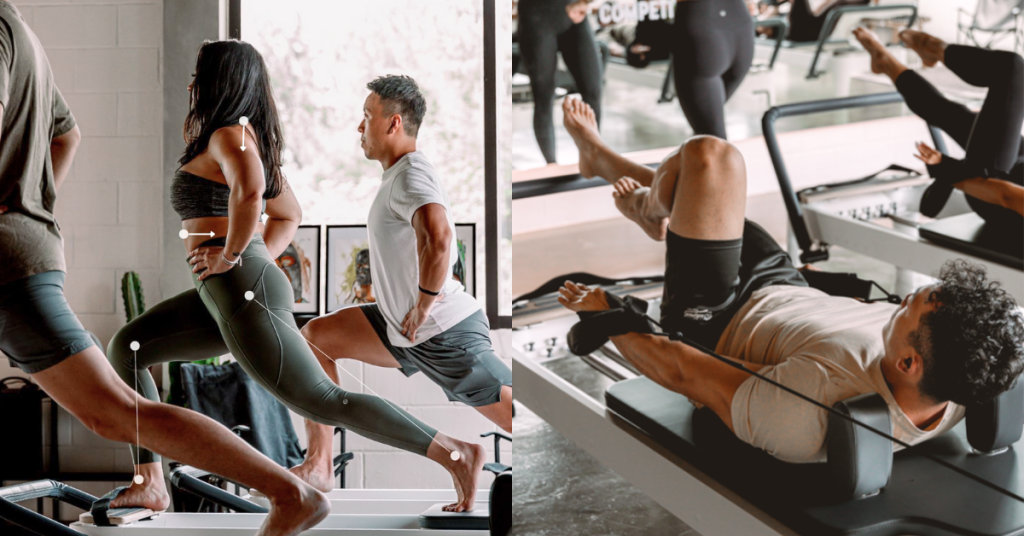 From classmates to business partners
It was this shared interest that led the two ladies to meet at the same Pilates school.
At the time, Celeste already had plans of opening a yoga and Pilates studio in Kota Kinabalu. She just had no idea how to start and procrastinated on it, as we tend to do when we're at a crossroads.
Then Jeanna came into the picture.
One day, Jeanna slid into Celeste's DMs on Instagram and explained her dream of opening "the first group reformer Pilates studio in Sabah". 
And after a year of getting to know each other better and discussing the business idea, State of Fluidity was born.
State of Fluidity acts as a communal space for people of all shapes and sizes. "A safe space for their fitness journey," as the founders called it.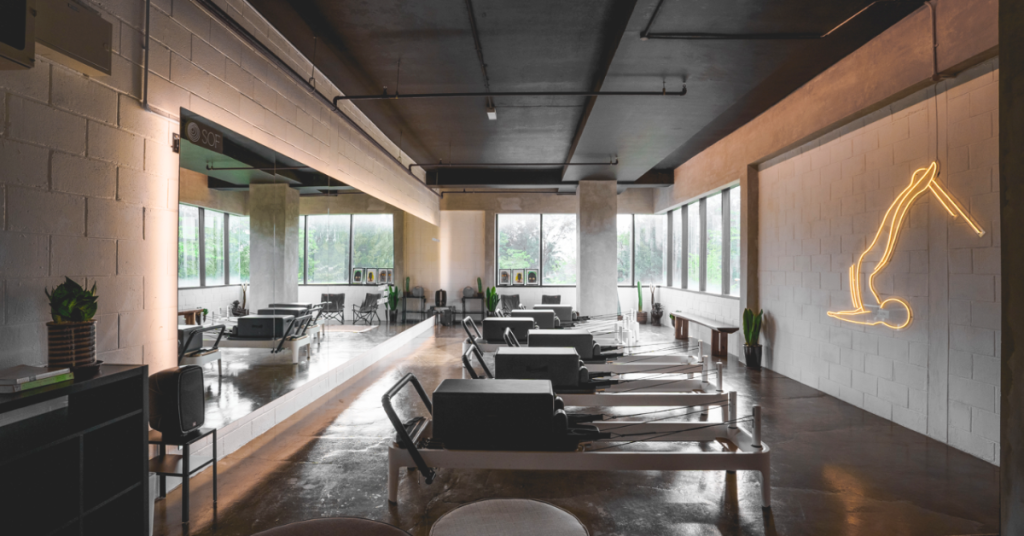 The studio is open to both public (open) and private classes for yoga beginners and experienced enthusiasts. Customers can choose from seven packages ranging from easy to intermediate levels of difficulty.
For beginners, there's the Starter Pack that's priced at RM150 for three open sessions. It's recommended for those wanting to test the waters at State of Fluidity.
Those who are looking for a more intensive and routine-building class could opt for the brand's 4 Class Pack (RM298), 10 Class Pack (RM695), or 20 Class pack (RM1,190).
All of these are open sessions, meaning you'll get to meet new people. However, if you're not so keen on that idea, the studio also offers private group packages that can accommodate up to six people per session and costs RM360 per class.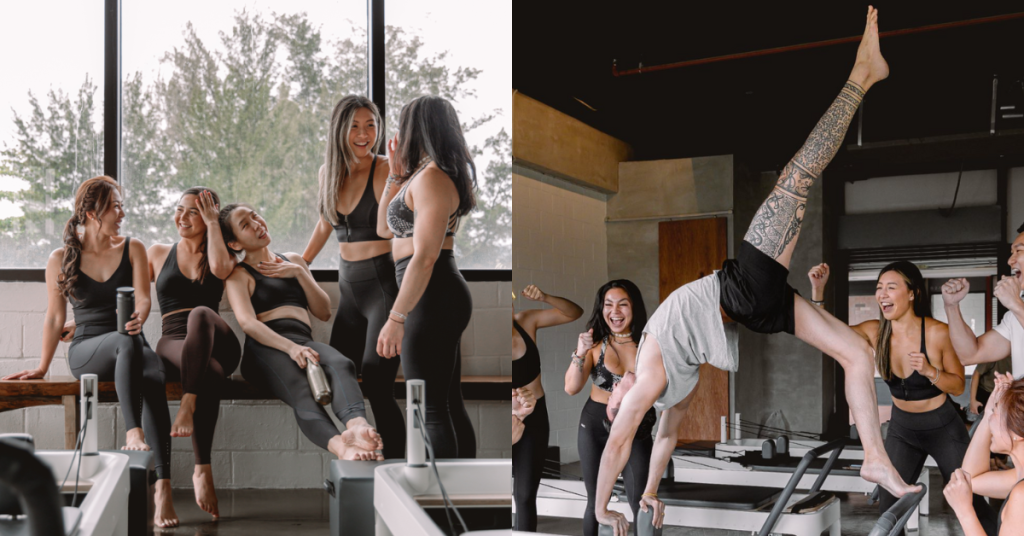 "It's all for the dream"
Before launching State of Fluidity, Celeste was working in the energy sector under the corporate HR division. Her office was based in KL, but she was allowed to return home to Kota Kinabalu whilst working remotely.
Then her meeting with Jeanna and subsequent prompt to head back to KL made her question her career.
"If I wanted a corporate career, I needed to go all in," she explained. "I didn't feel as motivated to do that and wondered if I was more suited to an entrepreneurship direction."
"After speaking to a lot of mentors, I felt like this was the right time for me to make mistakes—whilst I'm single, with almost zero liabilities. If I were to lose everything for a silly dream, the time was now."
At the same time, Jeanna was wearing a few hats of her own. She was running her F&B business called Luckybean while also being a yoga instructor and homemaker.
Running the studio in addition to all that was tough at times, but she's determined to keep their shared dream going.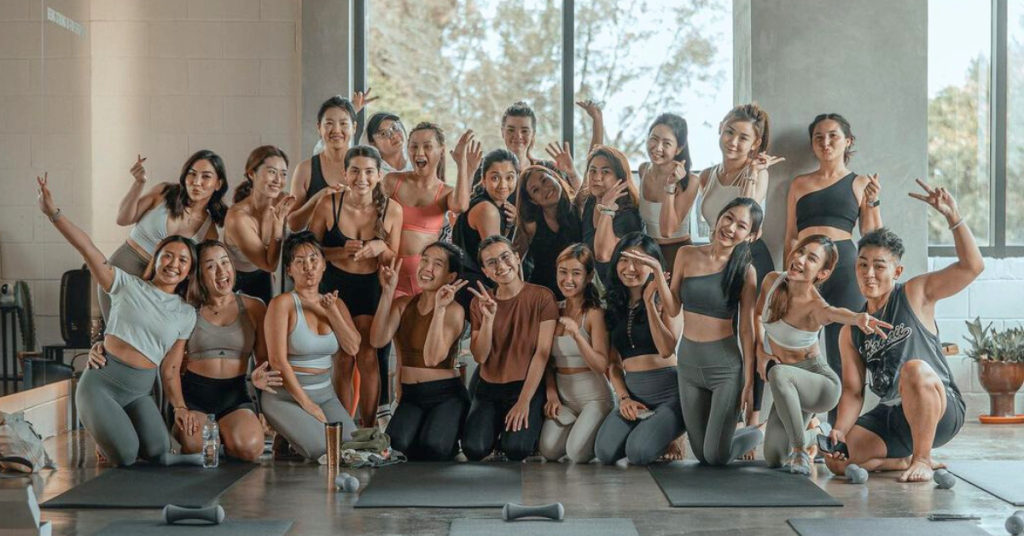 Aiming to stretch the local landscape
Yoga and Pilates studios aren't too hard to find in Sabah, with brands like AP Yoga and Pilates Lab KK on the scene.
However, the founders also pointed out, "The market is not saturated or matured in East Malaysia."
"We think the main challenge is growing our market. To normalise yoga and Pilates as an investment and to introduce it to more fitness journeys." 
This is where State of Fluidity will play an important role, with the help of four APPI-certified (The Australian Physiotherapy and Pilates Institute) Pilates instructors who have received training from the founders, as well as an experienced instructor in Australia.  
In the long run, though, they're hoping to expand internationally with two more branches. "Somewhere in Borneo and outside of Malaysia," they quipped.
Featured Image Credit: State of Fluidity