A while back, the Vulcan Post team had the opportunity to try out one of the latest digital interactive gaming experiences at the time—Bomb Battle. It involved lasers, maths, singing out tunes, and most importantly, team spirit.
Having enjoyed our time playing there, we had to learn more about the brand and how they combined the escape room concept and "bombs" to become "the world's largest paint bomb".
Going beyond conventional video games
Located in Berjaya Times Square, the concept for Bomb Battle was founded by Datin Sheehan Tee (Sheehan) and Mr Tai Lee Chuen (Tai).
Mission Group Pte Ltd., an interactive concept development and management company founded by Sheehan and Tai, is the licensor of Bomb Battle MY, and the Berjaya Times Square outlet is their first licensee in Malaysia.
The mission-like multiplayer game has the main objective of players going through interactive puzzles in order to defuse a ticking paint bomb.
It features five immersive arcade games that blend inspirations from action movies, game shows, escape games, and esports.
Each group of four to eight players is given only 75 minutes to complete the game. Otherwise, you risk getting blasted by an explosion of different colours.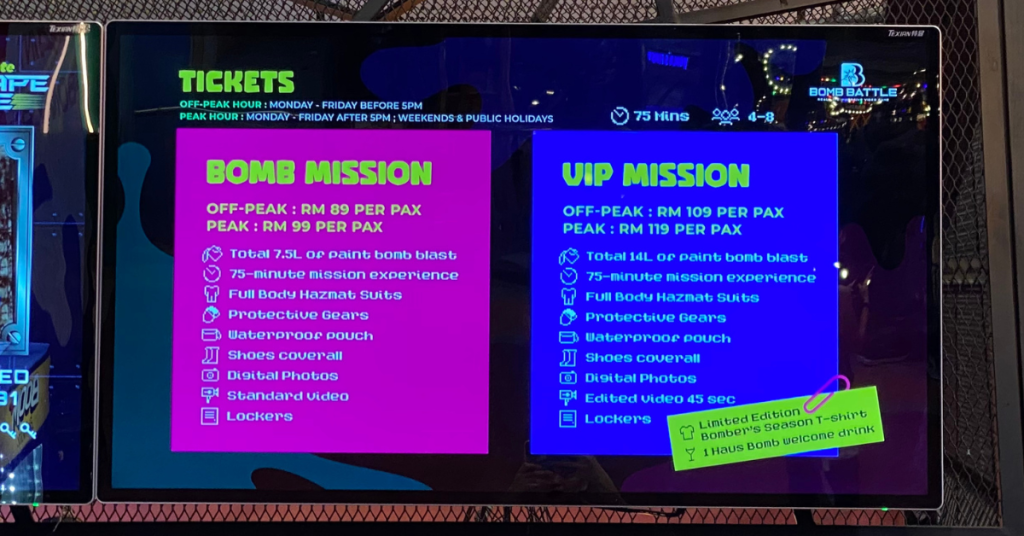 Bomb Battle is the product of both its founders' past experiences in the gaming industry.
For context, Sheehan has a deeply rooted professional background in the sectors of gamification and entertainment attractions. Tai, on the other hand, is Vice President of the Malaysian Association of Theme Park and Family Attraction (MAFTA).
"Our approach together goes beyond conventional video games; we transform these concepts into tangible interactive realities," Sheehan told Vulcan Post.
Teamwork makes the dream work
Sheehan shared that core inspiration at the time was Korea's Running Man games with the goal of sharing fun memories and experiences with a broader audience. It was this vision that led to the inception of "My Best Box", a party space and games hub.
"Building on this achievement, I then took on the role of COO for the virtual reality theme park named The Rift," she said. "My vision evolves around leveraging technology to foster human connections and excitement within the amusement industry."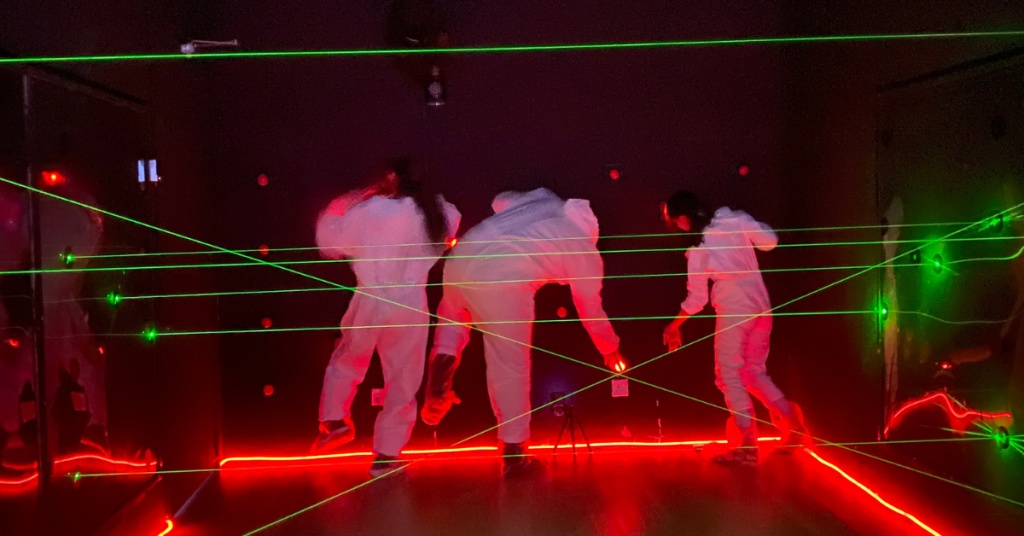 One way she fulfils this vision is through Bomb Battle, where each of the five arcade games are digitally powered to provide players with a fun time.
She even explained that the supplies and equipment used (like the paint and paint bombs) are all self-manufactured by the team.
Of course, the collaborative spirit of the 20 or so Bomb Battle team members can't be ignored. Ranging from the age of mid-20s to 40s, Sheehan shared that their diverse group takes on specific roles like game masters, site managers, and technicians to make it all possible.
It's all about a sense of unity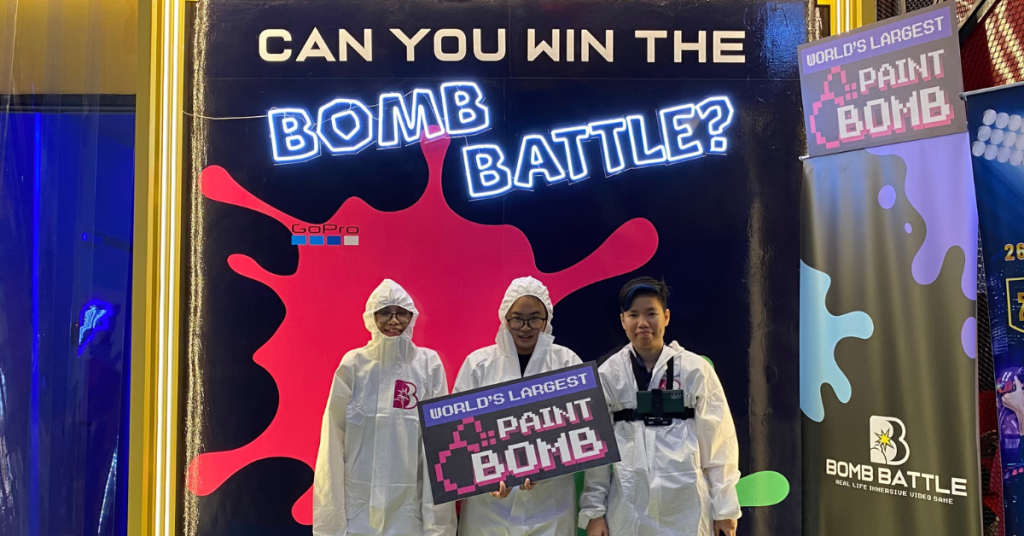 When the Vulcan Post team received our briefing at the start of our Bomb Battle game, Sheehan disclosed to us that the success rates for the normal and hard levels had been quite low. Surprisingly, this has remained the case even after our experience in May.
Currently, the success rate is 10% for the easy level, whereas the medium and hard level is less than 5%. That said, the brand has no plans to change this as the goal is to promote a competitive spirit and healthy rivalry.
"Our main priority is not just about winning or losing; it is about everyone on the team having a good time and feeling a sense of camaraderie," she said.
"Our goal is to promote teamwork, interaction, and a feeling of unity, things we think are often lacking in today's world, where technology can create distance."
Having experienced it myself, I found Bomb Battle's concept quite interesting, though I'm not someone who often finds an opportunity to join escape rooms, so I may not the best judge of that.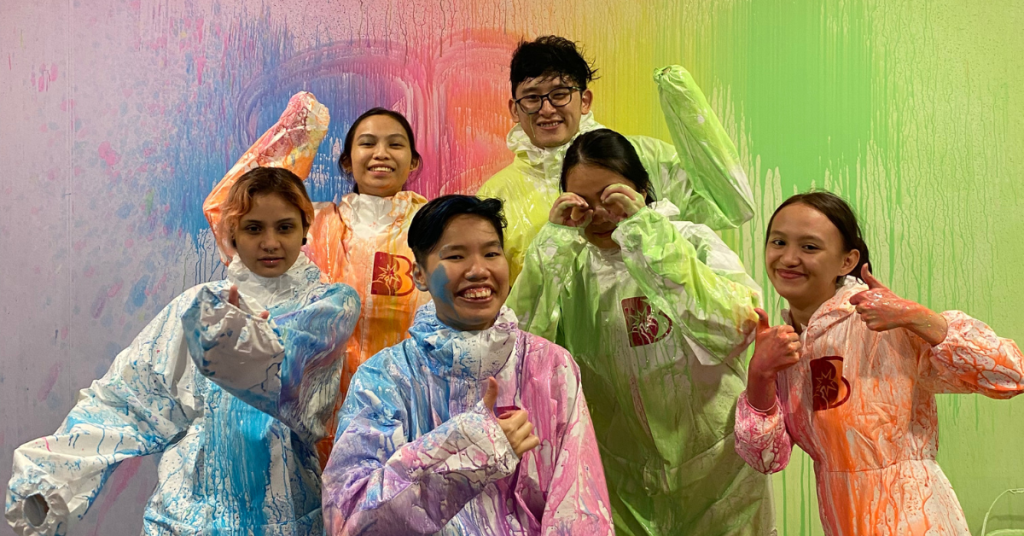 In regard to the brand marketing itself as "the world's largest paint bomb" and the first one in Malaysia, Sheehan stated that their market research indicated there seemed to be no other attractions in Asia currently offering a unique bomb battle experience.
As for how the brand measures that it's the largest, she shared that it's based on the volume of paint blasted at the end of each game. This is actually contingent upon the selected gameplay package by the players, "Where we administer an approximate range of 7.5L to 28L of paint per game session."
The future seems to be a blast
The choice to be in Berjaya Times Square was a deliberate one as well to boost the brand's visibility and attractiveness.
Speaking candidly to Vulcan Post, Sheehan stated that the goal of being in KL was to strengthen the brand's position and set a strong base for future expansions abroad.
"As we all know, Kuala Lumpur draws in both locals and international visitors, not just from nearby places within the country but also from different parts of the world."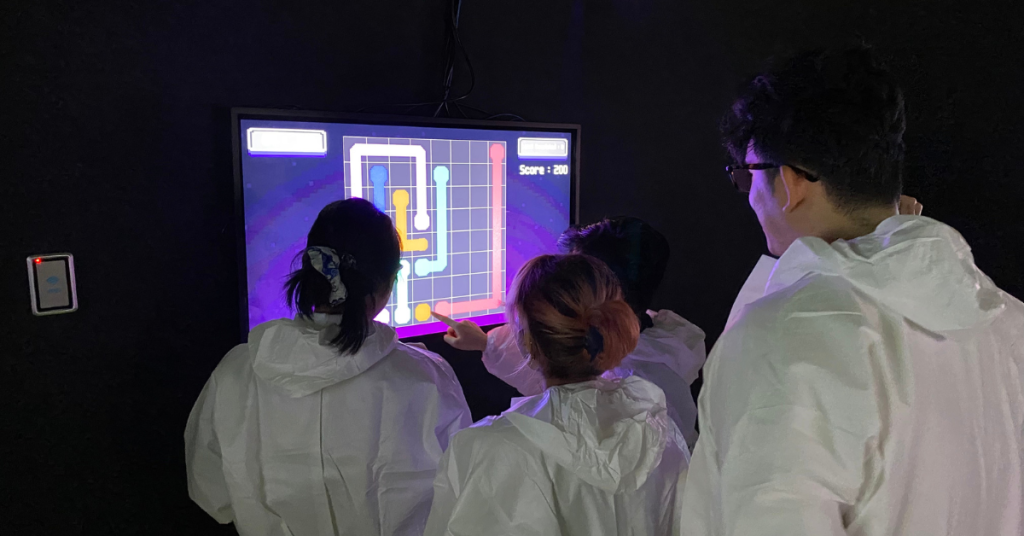 From the get go, Bomb Battle aimed to focus primarily on families, groups of friends, and corporate teams that enjoy spending their time engaging in entertaining activities. "The growth rate has been impressively strong, which is a pleasant surprise for us," the founder shared.
Currently, the plan is to focus on enhancing the overall experience for visitors and continuously refining the gameplay. But Bomb Battle has much bigger ambitions than its current KL outlet.
Without divulging too much, Sheehan mentioned that they are actively considering the possibility of opening new outlets in strategic locations to make the experience accessible to a wider audience.
"Additionally, we are also exploring some comprehensive plans encompassing games and other innovative game concepts within the next five years, keeping in mind the preferences of our players," she shared.
"Our plans are in motion and progressing as intended, even on an international scale. As we navigate through these new developments, we are excited to share that we are gearing up to make a significant announcement in the next few months."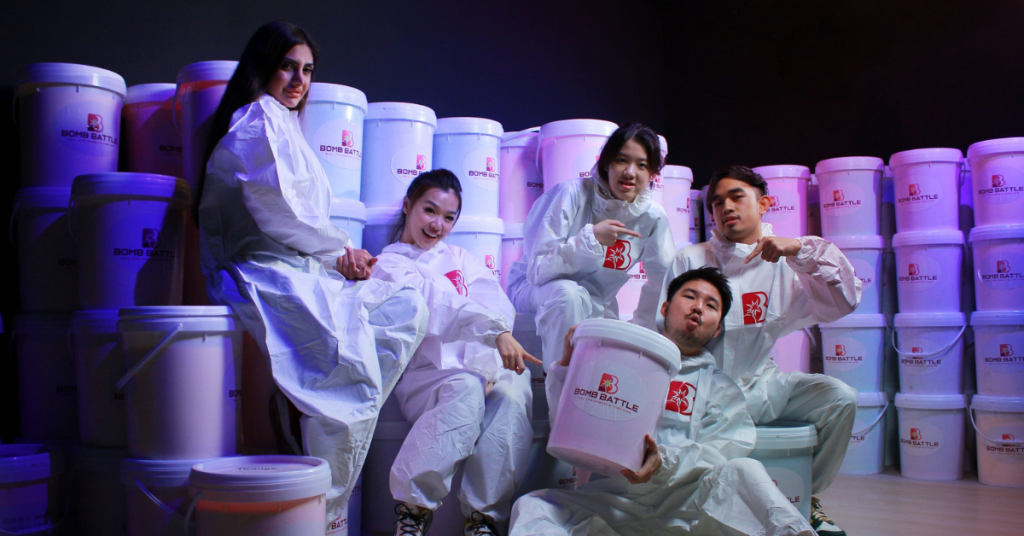 Featured Image Credit: Bomb Battle / Vulcan Post