PaperKite Brewing Co (PaperKite), a Malaysian craft beer brewery, recently brought home two medals at this year's annual World Beer Awards that was held in London, England. 
According to its press release, this would make it the first Malaysian craft beer to win in the international competition's history.
Founded in 2022, PaperKite comprises a small team of just five members. Earlier this year, the brewery also won at Beerfest Asia 2023's Asia Beer Awards, where its Pale Ale took home a bronze.  
Crowning the best beers in the world
To partake in the competition, breweries worldwide submit their beers for the World Beer Awards three weeks before the award ceremony.
Alvin Lim, self-dubbed "keg washer" and founder of PaperKite, told Vulcan Post that their beers were sent via an overnight courier service.
Afterwards, each beer entry will be blind-tasted and assessed based on their appearance, aroma, taste, and alcohol by volume.
This is done by a panel of 60 international judges, each an industry expert in their own right, including Adrian Tierney-Jones, the Global Chair of Judges who is also a renowned journalist and beer taster. A gold medal is conferred to those that receive high rating points across all categories.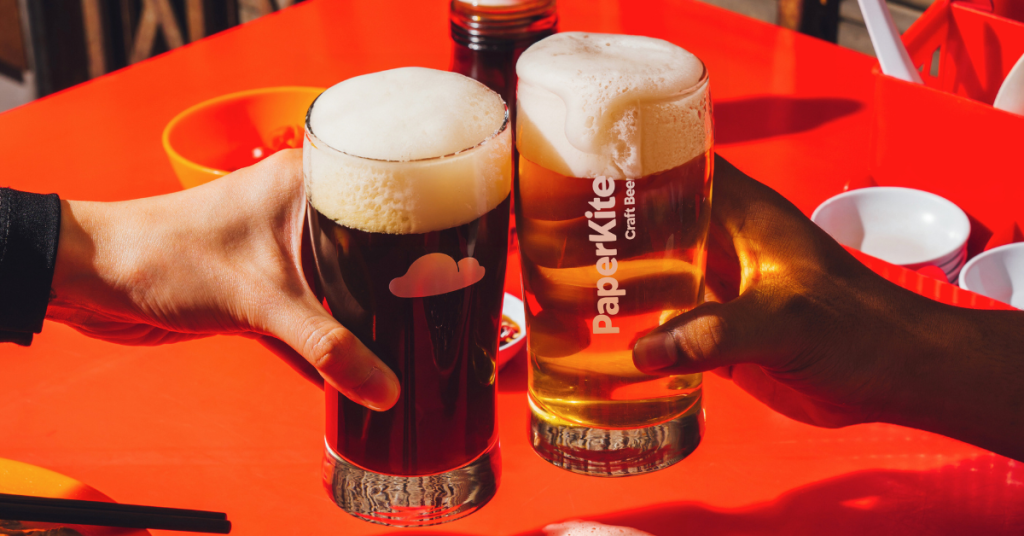 PaperKite's signature Copper Ale is one beer that was awarded the gold medal under the "Bitter 4.5 to 5.5%" category.
Alvin explained that the Copper Ale is brewed to the style of an English bitter beer, "with a malty, slight roast and a well-balanced finish".
This places it in the running for the coveted title of the "World's Best Beer", which is the next stage of the competition. The highest rated beers go up against each other for a spot at the top of their respective categories. 
Based on the World Beer Awards' Instagram page, the winners for this will be revealed on August 24, 2023 (3PM, GMT).
As for its second medal, PaperKite's Pale Ale took home a silver medal under the "Pale Ale" category. Alvin described it as "an easy drinking ale that anyone can consume because of its citrus aroma with a nice citrus and light hoppy finish".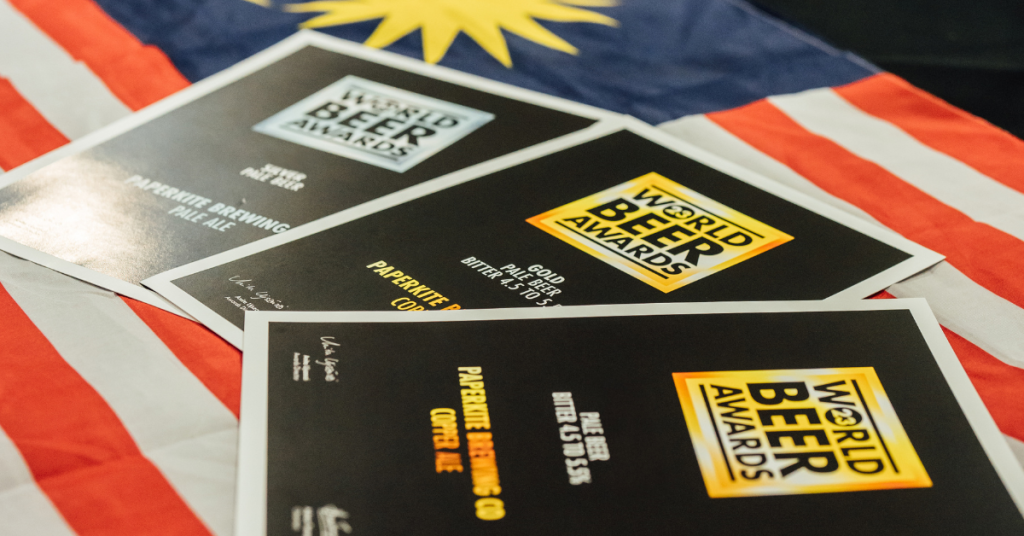 Improving the local craft beer scene
Speaking on their latest achievement at the World Beer Award, Alvin said, "We're incredibly proud and surprised to take home two medals with us after putting in so much hard work into making our passion and dreams come true as a startup." 
For context, Alvin has been in the local craft beer scene for over a decade and played a pioneering role as a founder of one of Malaysia's oldest craft beer bars called Taps Beer Bar. He was also the co-founder of Mybeer Malaysia, a craft beer distributor.
During an interview with us, he further reiterated the significance of the award.
He expressed, "Winning this award means that our beer is up there with other global craft beer makers. We hope that this recognition will continue to grow our budding local craft beer community and boost the awareness of our beer around the world." 
"Our intention was always to make beer with local flavours from the beginning, and this award gives us the push we needed to give people the confidence that we're making world-class brews."
Ultimately, he expressed that the team's goal is to make the local craft beer scene more exciting, which they hope will in turn bring more people to try craft beer and put Malaysia on the world map.
Although PaperKite's beverages are only available at Tap Room in Bamboo Hills, KL, Alvin shared that the the team is planning to hit the road on a mini celebratory tour soon. 
There will also be an upcoming takeover of Backdoor Bodega in Penang on August 27, and future takeovers in Ipoh and KL are in the works.
Learn more about PaperKite Brewing Co here.
Read articles we've written about Malaysian startups here.
Featured Image Credit: PaperKite Brewing Co