Last Friday night, MR.DIY shared a social experiment on their Facebook that they recently caught on tape at their storefront.
In it, an elderly man is seen tripping and falling as he struggled to carry multiple loads of shopping bags after exiting MR.DIY. All while other shoppers in the mall initially either looked on or remained oblivious to his plight.
But not long after that, Malaysians of all ages and ethnicities began coming forward individually to offer assistance.
The video also captured the audio from the interactions, where the people who stepped up appeared genuinely concerned with his situation.
Some were asking if he was waiting for his children to join him, some asked where he was heading to, and one person even jokingly said that they won't steal his items as a form of persuasion to get him to accept their help.
Toward the end of the video, MR.DIY mentioned that the team had initially prepared a script for the casted elderly man to seek help. But before he could even put this to the test, "Malaysians had already stepped in with their incredible acts of kindness," the video happily shared.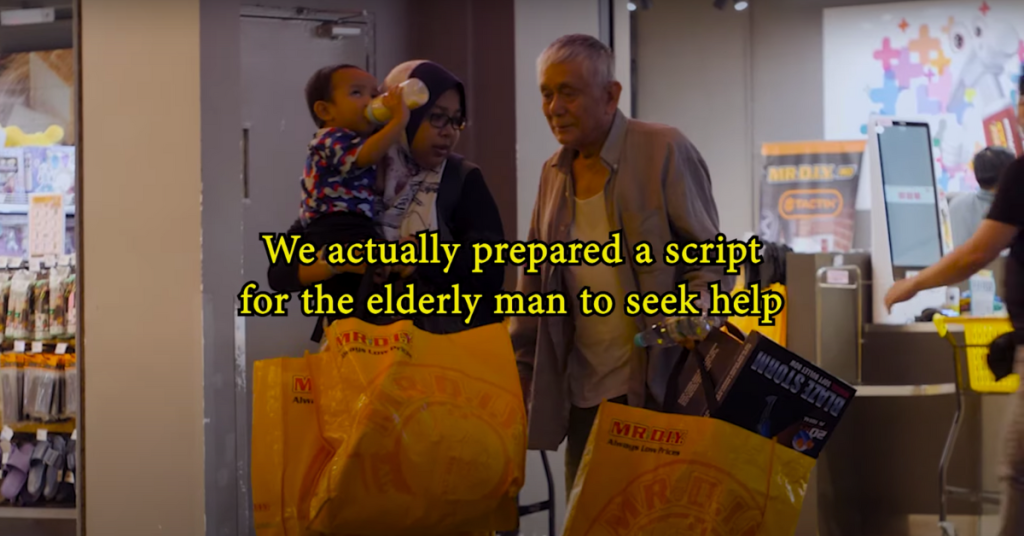 Celebrating Malaysian spirit and pride
With a caption stating, "Would Malaysians step up to help an elderly man who is in need?", it's not surprising to know that this video was made to celebrate Hari Kebangsaan, considering the timing as well. 
But it's what was presented in the video that is striking.
Social experiments showcasing the willingness of people in Malaysia to help out strangers, such as those from CoffeeBot and IOI City Mall, aren't exactly new.
However, I personally found it still heartwarming to see people go out of their way to assist an unknown man, social experiment or not. 
And in most instances, the people helping in the video had their own loads to carry as well. Whether that was their own shopping bags, trolley, or even babies to take care of.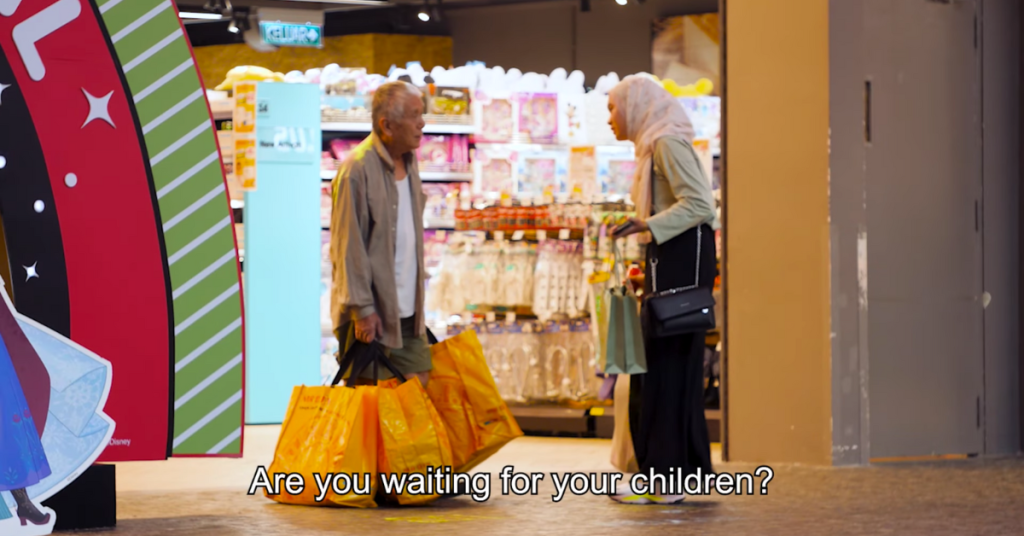 Based on the reception the video has been garnering since its posting at 6PM on August 18, 2023, it seems that many others also relate to this sentiment.
At the time of writing, the video post on Facebook has received 232K views and 450 comments praising the good samaritans and the pride they have in being part of the local community. 
With our 66th National Day coming up in a few days, the video's timing seems to be perfect in invoking a spirit of togetherness and patriotism.
For the full video, you can view it here:
Featured Image Credit: MR.DIY