By now, you've likely heard of using insects as an alternative food source, particularly Black Soldier Flies (BSF).
Malaysia is already home to a few startups centred around this idea, such as Ento and Life Origin, both of which Vulcan Post has covered in the past.
Another local startup in this space is Entomal. However, what it does is a little bit different from the other two names. Instead of focusing on the farming of BSF, its work is more behind the scenes.
But before we get into what Entomal does, here's who they are.
A star-studded team
The founding team behind Entomal comprises three members, each with their own specialised disciplines.
Speaking to Vulcan Post for this article is Yanni Xinyan, one of the founding members and the CCO of Entomal.
With a background in mechanical engineering and 11 years of experience in sales and marketing, Yanni has always had a passion for impact-driven solutions, which is why she joined her co-founders—whom she affectionally refers to as her 'brothers'—Vic and Thomas.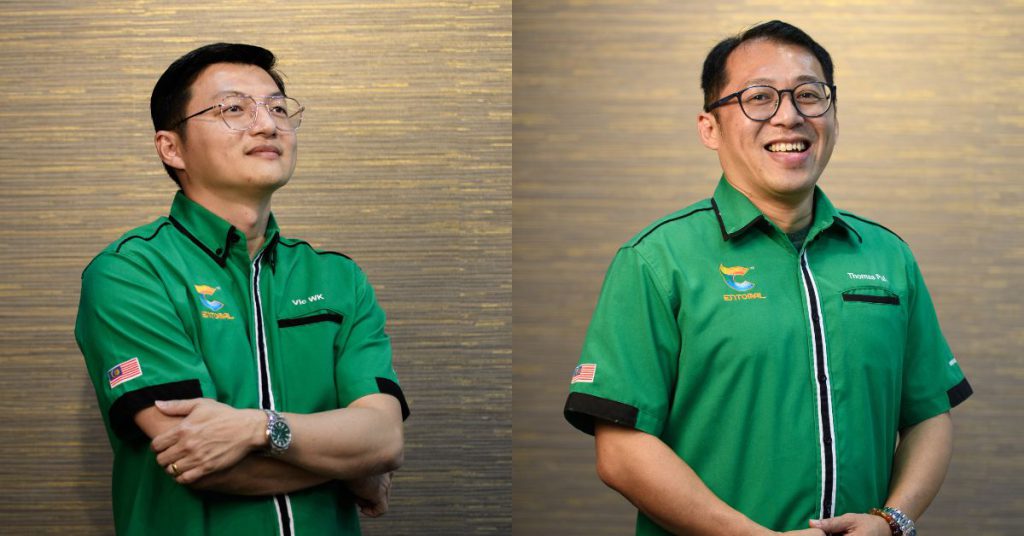 Vic Pui is the CTO of Entomal, with a background in environmental engineering and 15 years in the wastewater industry. There, he learnt of BSF and its related applications, which is what led him to start a separate BSF-related startup with Thomas back in 2018.
Described by Yanni as a compassionate person, Thomas is now the COO of Entomal, having started out as a lecturer with an economics background.
The reason why the previous business started by Vic and Thomas hadn't worked out, though, was because the business model was not sustainable enough to last the pandemic.
Thus, they understood there was a need to re-strategise and identify more revenue streams to ensure economic sustainability.
Diversifying revenue streams
Learning from the errors of the previous business model, Entomal functions off three different revenue streams.
The main one, contributing to 85% to 90% of the business, is Entomal's consultancy services, leveraging the technical expertise of the founders, such as engineering and processing methods.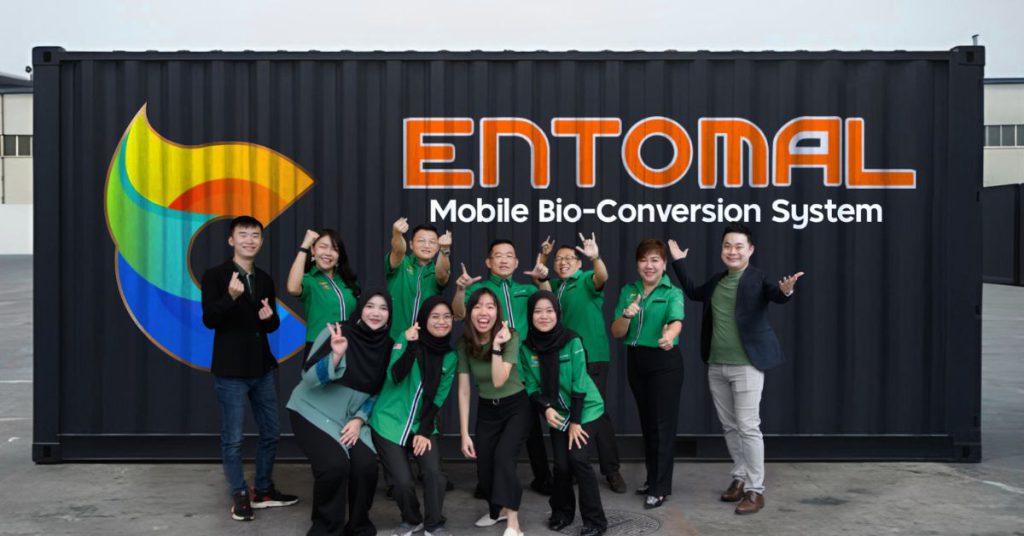 "BSF industry being a fast-growing industry in the SEA region, there are a lot of players looking at upscaling," Yanni elaborated. "We come in as a technology consultant to help them set up plants that can be automated."
Entomal has worked with numerous clients from around the globe, from Brazil to South Korea, making this part of the business a "cash cow".
But those lucrative services aside, another major focus of Entomal is food waste treatment.
According to Our World in Data, 6% of global greenhouse gas emissions come from food losses and waste. Meanwhile, Malaysia generates about 17 thousand tonnes of food waste every day.
This is certainly no small number, especially when juxtaposed with the fact that Malaysia has declared its intentions to be net zero by 2050, and reduce 35% of the carbon intensity by 2030.
"Yet, very minimal effort has been placed into sustainable waste practices," Yanni pointed out.
"This is where we decide to bring the solution of BSF as a more sustainable solution, and in the meantime, helping to create a circular economy and helping the nation when it comes to food security with the rising food prices."
However, a big challenge in treating food waste in Malaysia, Yanni pointed out, is that there are minimal waste segregation practices in Malaysia.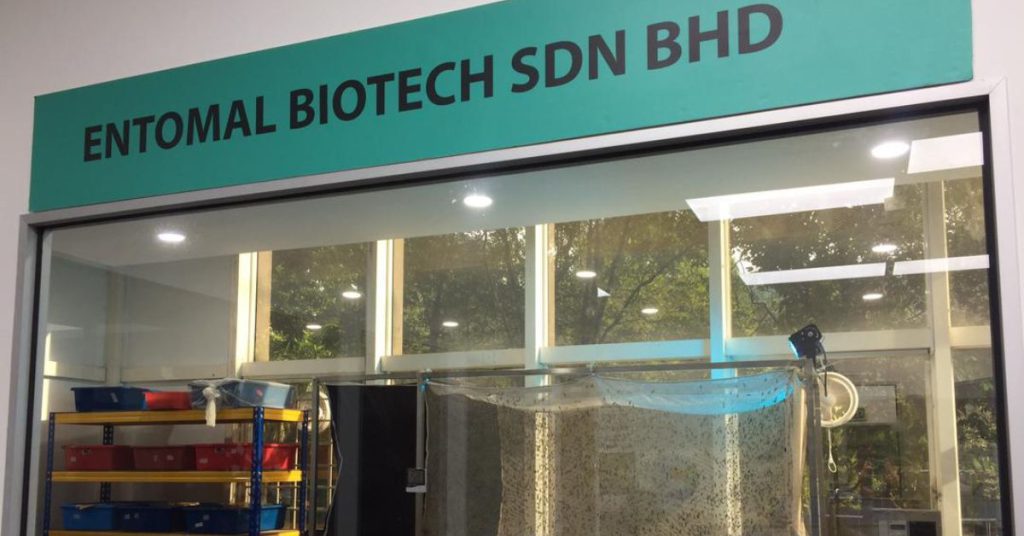 "So, rather than going through a bottom-up method, we decided to go through a top-down method," Yanni said.
This means that Entomal works more with municipalities, corporations, restaurants, F&B factories, shopping malls, and hotels—places that involve big pools of people having meals and eventually causing food waste.
The startup's food waste solution thus can be split into two categories—the centralised version, which involves shipping waste from those major food waste sources to a central plant—and a decentralised version that caters to smaller communities.
To serve these communities, Entomal has developed the Entomal Mobile Bio Conversion system, or EMBC for short.
A mobile waste solution
Essentially the EMBC solution is packaged into shipping containers with a standard 20 feet x 8 feet size, which can treat up to one tonne of food waste every month.
"One good thing about this mobile solution is that it can be easily parked at waste sources," Yanni explained.
At the moment, the team has one at Taylor's University, used by the culinary arts department. The university is also using the downstream insect protein to research the possibility of developing human-consumable insect protein snacks.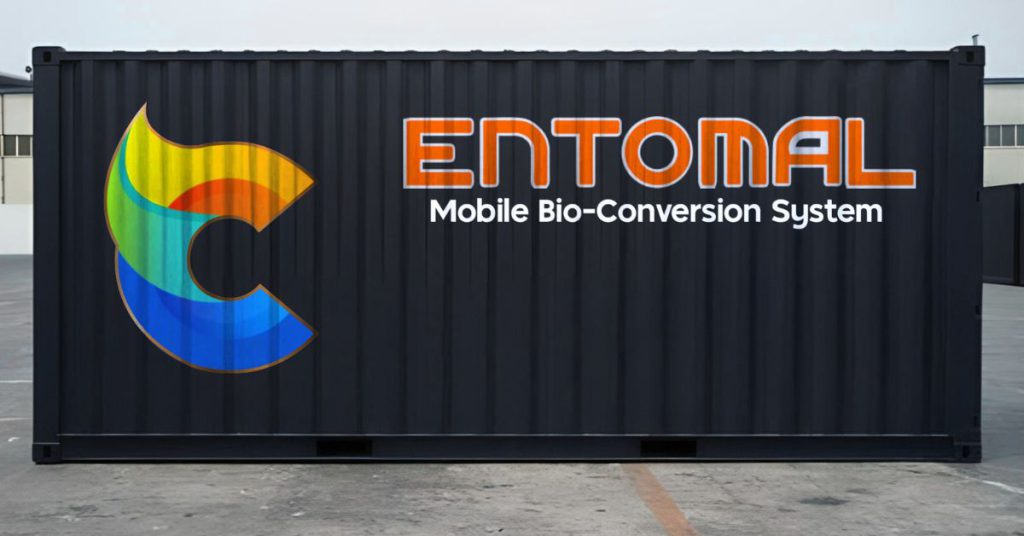 Entomal is also working on constructing this unit for MBSA, the Shah Alam City Council, at its recycling centre. Since citizens are already bringing their waste paper, metal, and old clothes to the facility, the EMBC may encourage them to bring in their food waste, too.
The downstream products can be fertilisers, feed for the fishes in the ponds, or for owners of pets such as lizards or birds.
Functioning on a monthly rental subscription model, the EMBC may act as a tax exemption for corporations while contributing as a CSR effort.
Understanding that a big challenge in Malaysia is waste segregation, or the lack thereof, Entomal's EMBC tackles the problem at the source of waste.
"Tackling it at source will ensure that not only are we getting the impact we want, but also helping increase the awareness for people," she said.
However, that's just one step that will lead toward the bigger vision.
"Ultimately, our goal is to set up the central biowaste conversion plant where larger volumes of waste can be brought in."
Feeding animals
Last but not least, Entomal also focuses on downstream products such as pet food. Currently, it has a brand of cat food, while developing other products such as a wound-healing cream and recipes for aqua feed, chicken feed, and more.
Using insects to manufacture pet food is not new, but some pet owners (even those in the Vulcan Post team) still aren't sold on feeding their furry friends insect protein-based food.
However, there have been studies to show the feasibility of insect-based food for pets.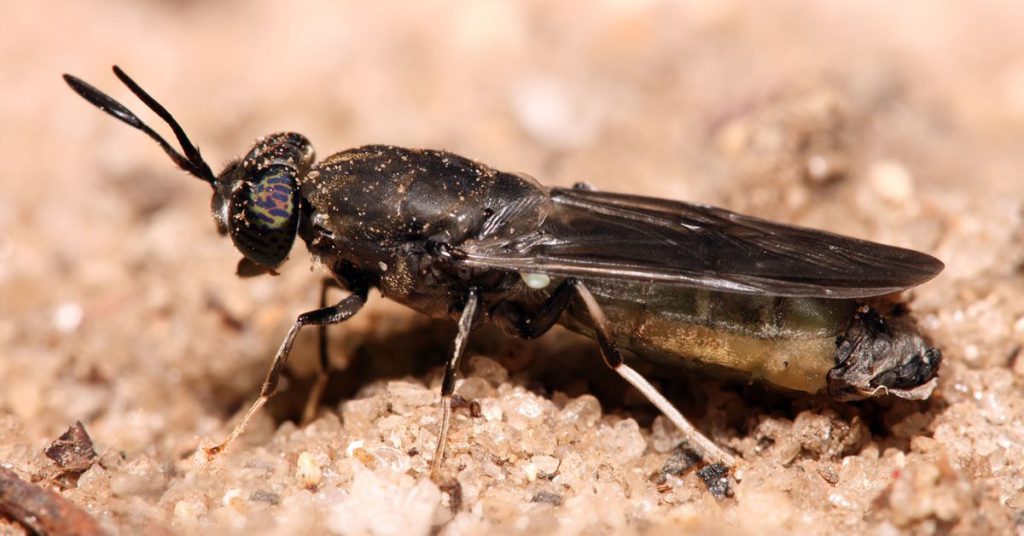 Yanni also assured that for Entomal's cat food, the team has utilised industry knowledge and has conducted nutritional analyses with research partners. Thus, they have determined the products are something feasible to be launched in Malaysian markets.
"We worked with a pet food producer to have a complete recipe developed and did a small batch of tests with cat testers to observe their health, coat, and infection risks," Yanni said. "So far, everything has turned out very well."
Beyond just pet food, animal feed represents a bigger piece of the pie.
"Animal feed using BSF larvae will be in fact one of the fastest growing industries in the next decade, with a CAGR of around 25% to 30%," Yanni shared, quoting a report from Meticulous Research.
Compared to human consumables, there are lower barriers to entry for animal feed and pet food. For a human to consume insects, there are more regulations and considerations needed to verify whether such foods are completely safe and harmless.
Plus, human perception towards insects isn't the most positive, especially in Malaysia.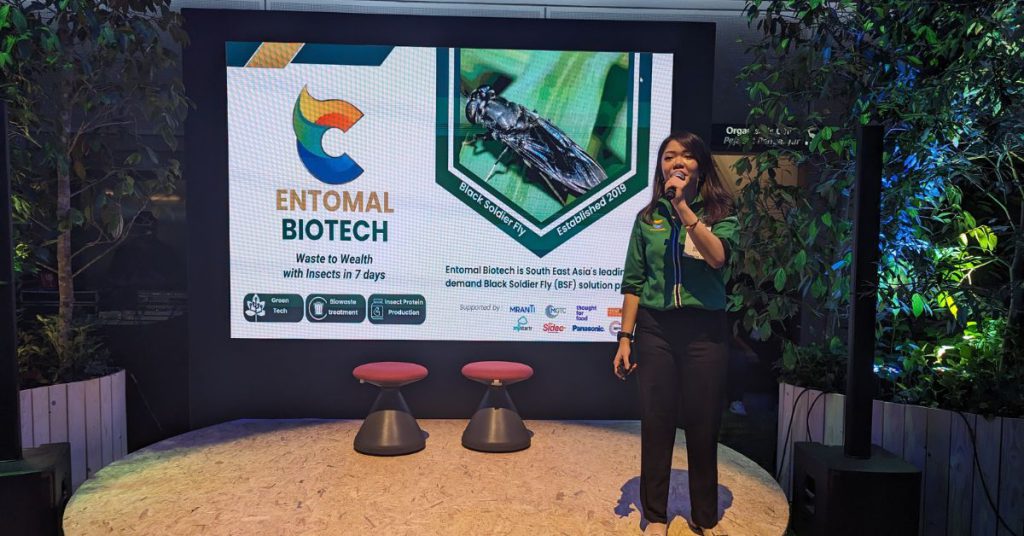 This is something that Entomal recognises. As the startup works to develop human-consumable insect protein snacks, Malaysia won't be its primary market.
Rather, Entomal aims to work with organisations like UNICEF and other NGOs to distribute such foods to lower-income countries and countries that don't mind consuming insect protein.
But of course, that isn't to say that the perception towards BSF-based foods won't change in the future for Malaysia.
Flying into the future
As the industry continues to grow, more BSF players are joining the scene. Rather than being worried about competition, though, Entomal sees this as a great sign.
Yanni explained, "A lot of these players will come in as a farmer, so as a company that provides consultancy services, technical support, and equipment supply to help these farmers scale, this is also a great opportunity for us to grow the business for sure."
The CCO also pointed out that tropical regions like Southeast Asia and South America are ideal for farming BSF, which results in a lower setup cost since climate control would not be necessary.
Paired with growing concerns about food security, Yanni believes that it's definitely the right time to be in the BSF industry.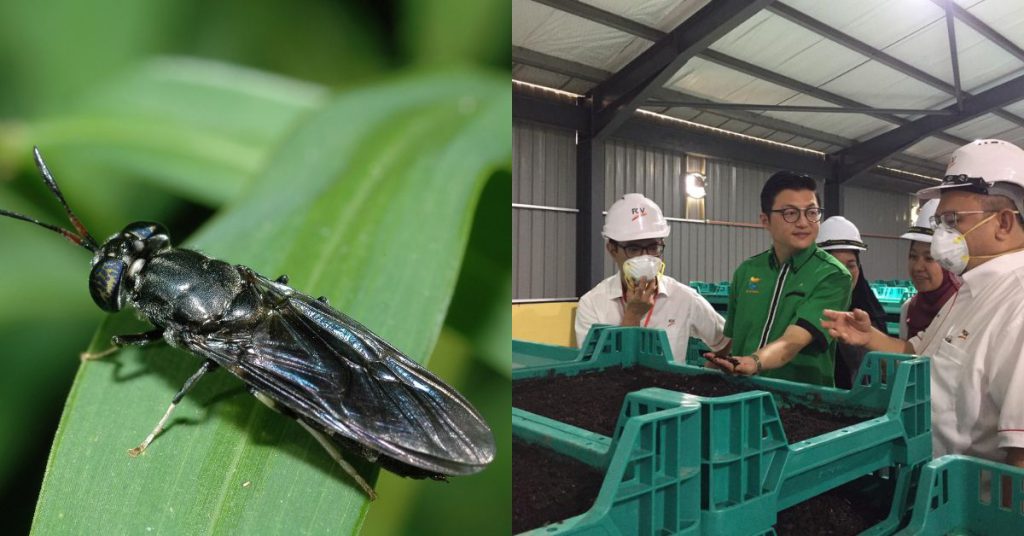 Having recently attended a national biotech policy townhall, Yanni said, "The national need is there—there are three major industries that the government is looking at right now, number one is said to be alternative protein for animal feed, so it's definitely a growing demand."
While BSF is not the only relevant field in that focus, it does play a significant role.
Having worked with MBSA, Yanni shared that there are plans to set up a large volume central plant in Shah Alam in collaboration with them that can treat 10 tonnes of food waste every day.
However, the CCO also stated that Selangor alone is generating 2,000 tonnes of food waste each day.
"So, if we were to build a 100-tonne-capacity plant, which is our ultimate goal, we will still need at least 20 of these plants just to treat Selangor's food waste," she pointed out.
Thus, in the bigger picture, the goal for Entomal is to be at the scale of what Indah Water is, not just in Selangor but across Malaysia.
Featured Image Credit: Entomal