"Everyone's mother, aunt, or relatives would have a few signature dishes, and it seemed like one could simply mass-produce them to make money. However, after entering this industry, l realised that it's not that simple at all," Clement Lin, the founder and CEO of Meet Mee told Vulcan Post.
You see, in 2003, Clement had to give up his career in 3D animation due to an eye condition. It was also at this time that he felt the need to add some extra value to the traditional delicacy of pan mee.
So with his medical compensation, he started his own F&B venture and began selling pan mee in an air-conditioned restaurant. "I decorated the place simply, played music, and created an environment where customers could enjoy pan mee in greater comfort."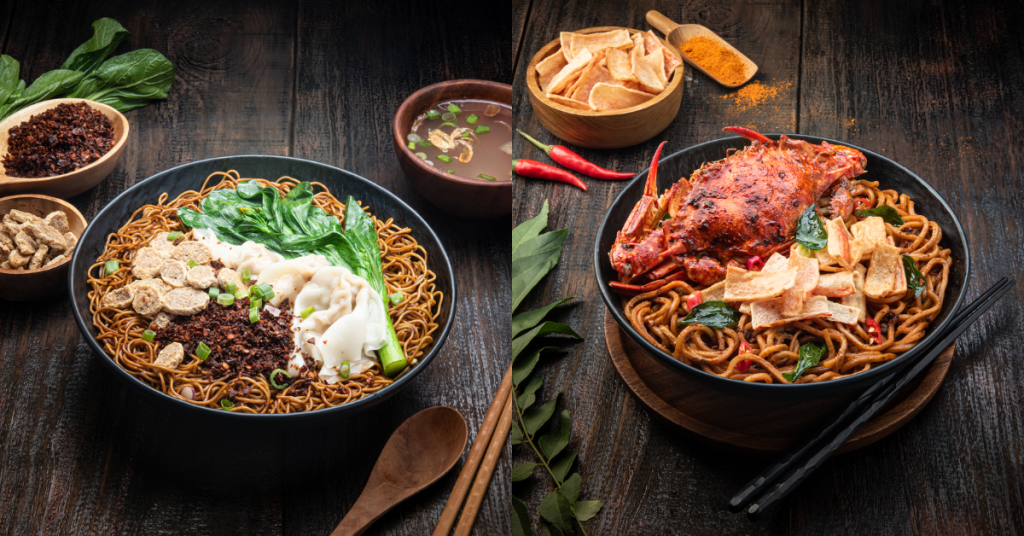 "At the same time, l also developed several new flavours of pan mee, such as black pepper pan mee, braised pork pan mee, and minced meat sauce pan mee."
This diversified the options beyond the traditional dry and soup-based choices, offering customers with more variety. And over the years, he replicated the same business model and established several noodle brands before selling them off.
But after about 10 years of running his specialty pan mee shop, he faced a bottleneck.
In search of new breakthroughs, he made the bold decision of selling his pan mee store, his house and, together with his wife, opened a noodle restaurant in China.
One door closes, another opens
Unfortunately, it didn't work out the way Clement and his wife hoped it would, which prompted them to return to Malaysia.
But where the experience did succeed in was making him realise that there were still more ways to innovate the industry and provide higher-quality dining experiences in the pan mee business.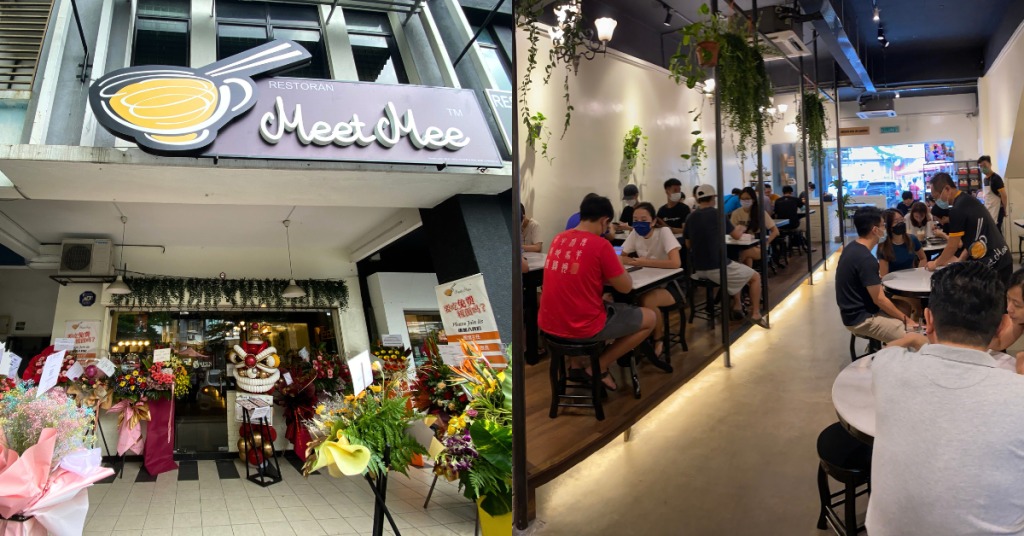 This led to the inception of Meet Mee in 2016, a pan mee cafe that also offers Western-style hand brewed coffee, cakes, and dessert. Clement described the place as blending both Eastern and Western culinary elements into one place.
Business was going well enough that the Meet Mee cafe expanded to six outlets. Then the pandemic hit.
The subsequent movement restrictions caused the F&B industry to suffer as customers couldn't patronise physical outlets anymore. Many store owners resorted to the online market to keep afloat, a strategy that Clement took as well.
"When the pandemic hit, our main focus was on how to extend the reach of our restaurant's existing products to a broader audience. We had to adapt the presentation and sales model of our products in order to continue operating our business during these challenging times."
Originally a noodle restaurant that prepared everything in-house, from the noodles and broth to the toppings and sauce, it wasn't an easy task.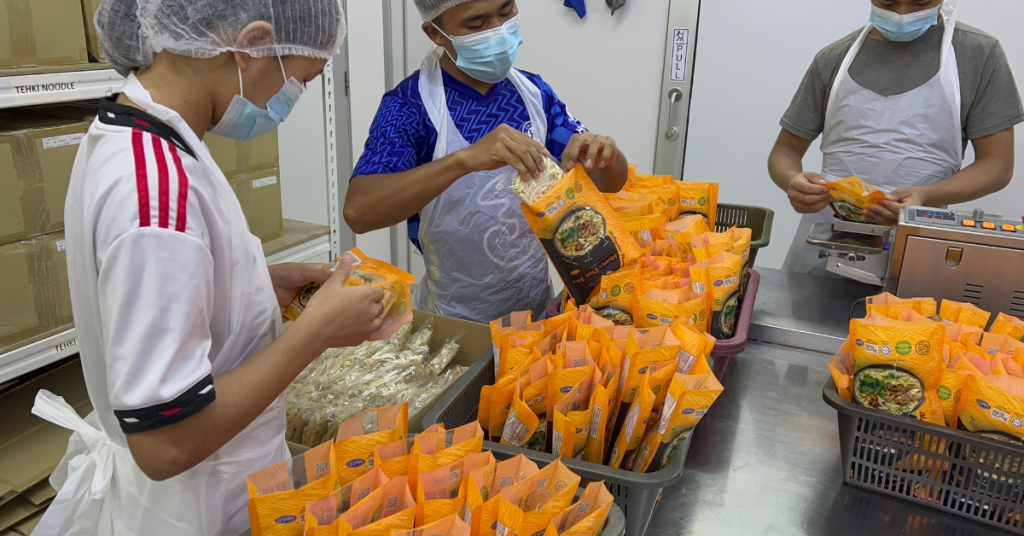 When the idea to create instant pan mee came about, the brand had to innovate and transform their usual fresh noodles into a dried format so that it could be stored for longer periods.
It took a year of conducting online research, seeking advice, and consulting experts, but its instant pan mee was finally developed and ready for the market.
On December 28, 2020, Meet Mee officially launched its line of instant pan mee products on Shopee.
It's not just pan mee
It's been over two years since then, and Meet Mee has since expanded its instant noodle offerings to include Dry Chili Wantan Mee and Yee Mee Soup.
This is alongside its other pan mee flavours like Dry Kam Heong Pan Mee, Tom Yum Soup Pan Mee, Mum's Soup Pan Mee, and Dry Chili Pan Mee (with either fried fish or fried anchovies). Based on its website, the price ranges from RM5.50 to RM5.90 per pack.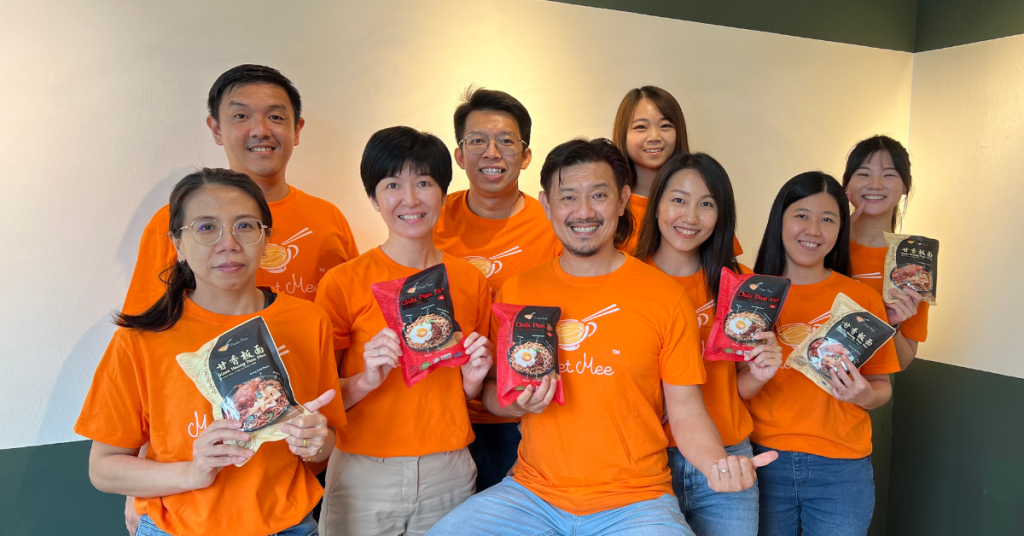 Speaking on the brand's products, the founder expressed that pan mee is just one point of market entry for them. "We position Meet Mee as a brand that promotes Malaysia's noodle culture."
In addition to that, the brand also produces various chilli sauces and pastes, such as fried onion, fried garlic, and anchovies seasoning. These are made with the goal of providing convenience to the busy modern individuals and to ease the process of preparing meals.
But it's not just about that.
Sharing more about their goal, Clement explained that Meet Mee's aim is to capture the essence of restaurant flavours, saying, "Enabling even those without culinary skills to cook a bowl of noodles that rivals the quality of a restaurant's offering."
In terms of the brand's growth, the founder expressed that the Meet Mee team couldn't have imagined just how vast the online market could be.
At one point, Clement shared that the brand even sold 42,601 packs in an hour. This is a large jump from their previous record of selling 12,000 packs of instant pan mee in a day. "This growth process took only a short span of 10 months," he proudly stated.
"It was an intense period of compressed growth for our team. We all worked overtime, increased manpower, and even resorted to crowdfunding to secure funds for improving technology and acquiring more machinery to boost production."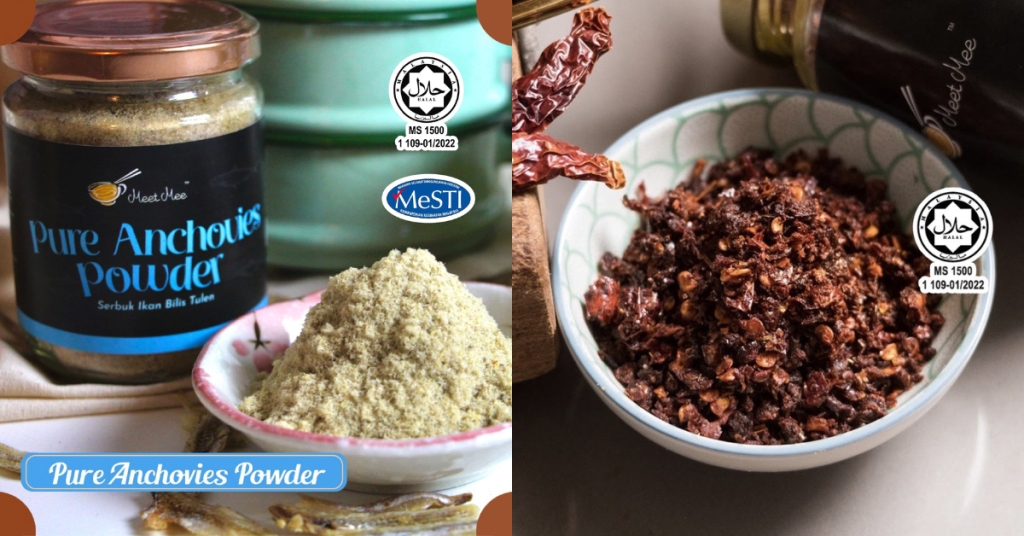 They don't seem to be settling
Of course, it wasn't all sunshine and rainbows just because they started selling online. Speaking candidly, Clement shared that there was a period of decline in online sales post-pandemic.
The situation persisted for about six months. Until Meet Mee successfully obtained its halal certification from JAKIM and tapped into the domestic Muslim market.
And as the local MCOs were gradually lifted, Meet Mee also saw a shift in their customer's shopping habits, some going from online to offline.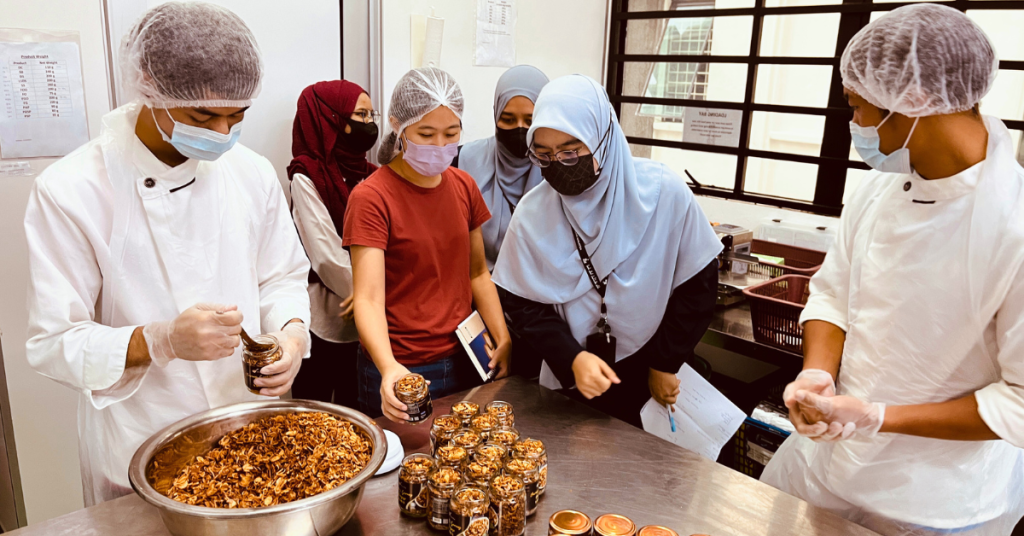 For context, while Meet Mee's products are still sold on ecommerce platforms like Shopee, TikTok Shop, Lazada, and its official website, they've also partnered with local physical stores. This includes businesses like MiX.STORE, GT Mart, Zhang's Village, and IFruits Market.
To further expand their business, the Meet Mee team will be focusing their branding and marketing efforts on the local Muslim market.
"We will leverage Key Opinion Leaders (KOLs) to promote our products, boost brand visibility, and participate in various food exhibitions and events, allowing consumers to easily engage with our products and get to know our brand."
Simultaneously, the brand is preparing to apply for additional food certifications such as GMP and HACCP to meet the entry standards and requirements of more countries. "We plan to begin exporting to Southeast Asian markets as our initial step," Clement said.
"We've also started participating in international exhibitions to gain insights into how our products are perceived in other countries, as well as to understand local import requirements and standards."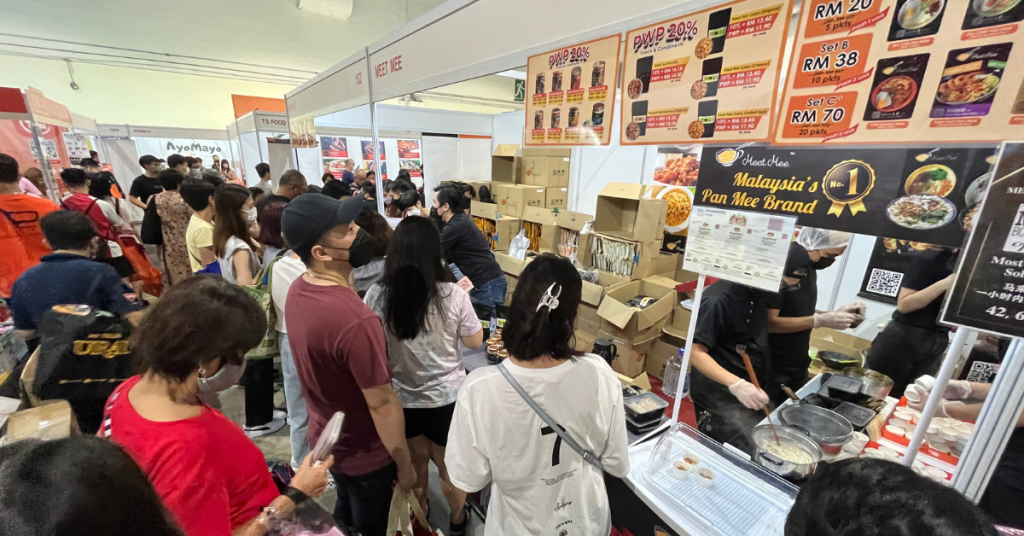 Bigger dreams to achieve
All that said, Clement's 20 cumulative years in the noodle industry as well as his previous experience of building up numerous noodle brands only to later sell them off mean he has high expectations for Meet Mee.
"I gained valuable experience in capital operations and exiting strategies," he shared with us. "Currently, our team's goal is to develop Meet Mee to a point where it becomes an attractive acquisition target for larger companies, or even to consider going public."
"Of course, this process requires a significant amount of learning, effort, and delivering impressive results."
So far, with Meet Mee instant pan mee's track record of achieving RM3 million revenue in its first year (2021) and being able to double that in its second year (2022), this dream doesn't seem to be too far off.
And it seems that the public is also supportive of the business, with its two rounds of crowdfunding on the local MyStartr platform raising nearly RM1.6 million and RM4.6 million respectively.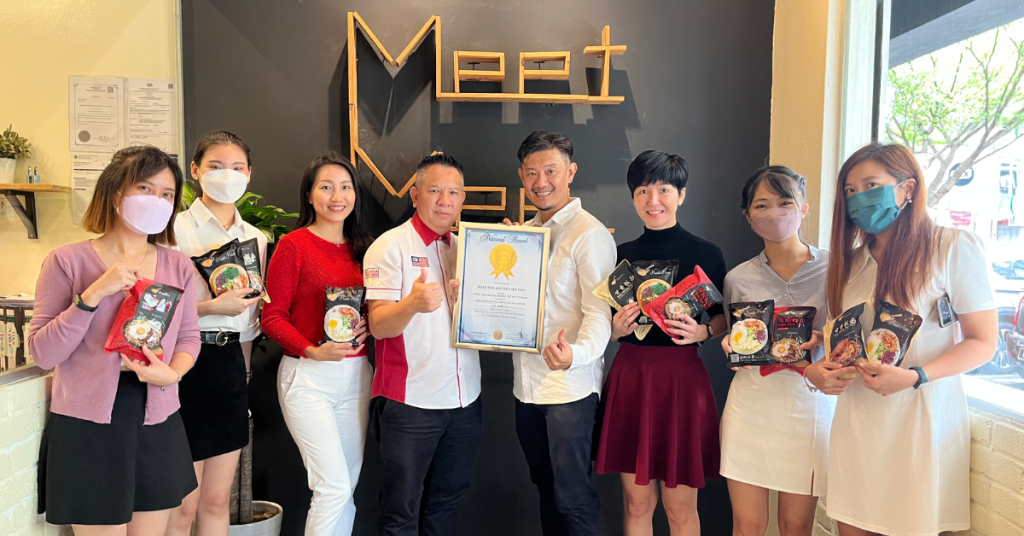 Featured Image Credit: Meet Mee