I was walking around Malaysia Autoshow 2023 earlier this year, in an area where brands like BMW and Mercedes-Benz were showing off their portfolios of cars, when I came across a brand I'd never seen or heard of before.
Bufori, the emblem on the cars read. 
A man approached me, introducing himself as Felix, the General Manager of the brand. I was intrigued by the look of the cars, which were clearly catered to a luxury market, no doubt about it.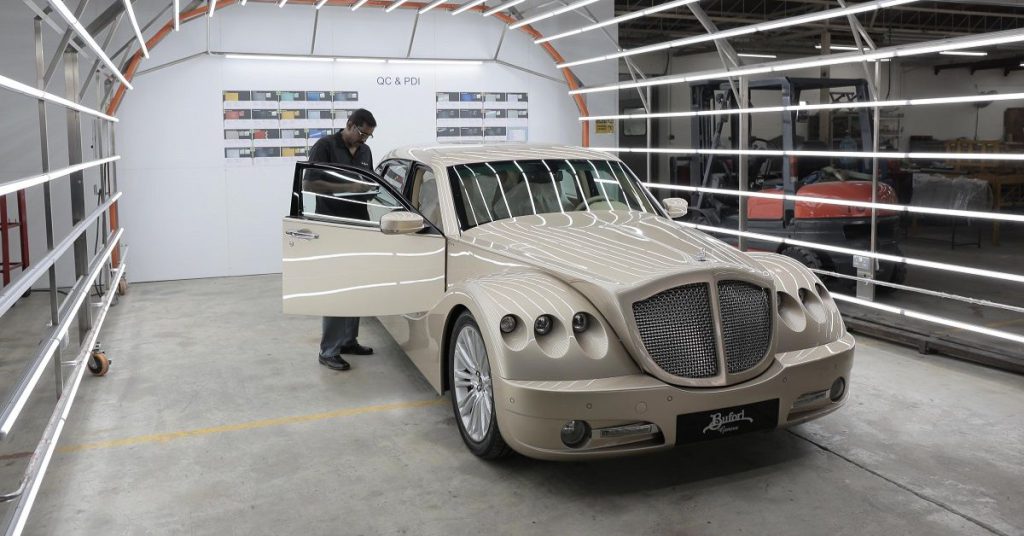 But beyond the extravagance, it was what Felix would say to me next that had me extremely curious. "We are a Malaysian company," he quipped.
Wait, what?
An automotive ambition
To learn more about Bufori's storied past, I had the pleasure of interviewing the founder and Managing Director of Bufori Motor Car Company (M) Sdn Bhd (Bufori) himself, Gerry Khouri.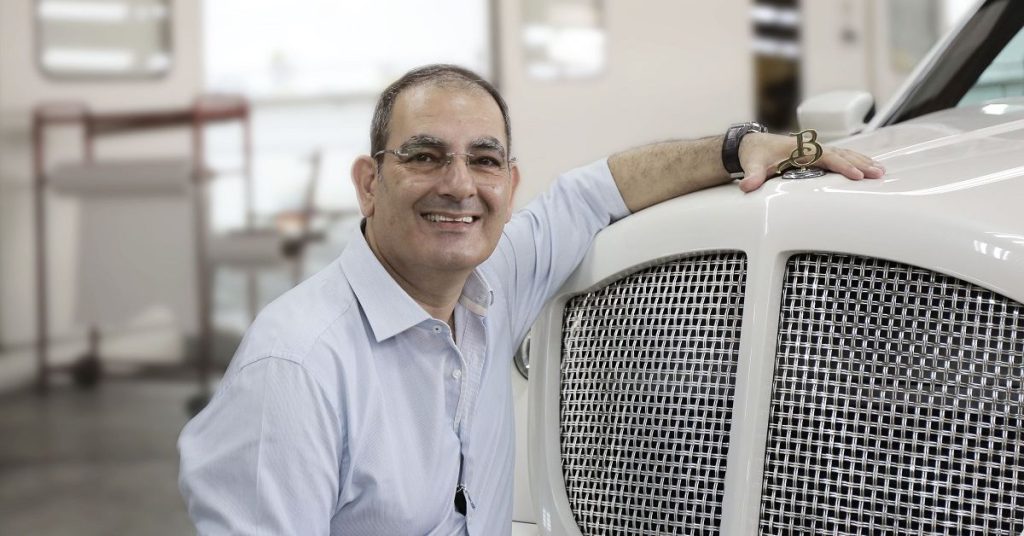 Born to a family of property developers, the Lebanese-Australian founder learnt the same trade and worked in that field in his early professional life, but his passion truly lay in cars.
As soon as Gerry had a driving licence, he started his own car collection with a particular focus on classic sports cars and roadsters.
"I have always been interested in all things mechanical and tried to understand how every component works. And then there is the styling of each car, the combination of form and function," he told Vulcan Post.
That's what triggered him to build his own car. He wanted to prove that one could still build cars by hand like in the olden days.
And so, he built a garage behind his house and started making what would become the first Bufori. He was absolutely absorbed in his hobby, and unfortunately, not everyone understood his passion.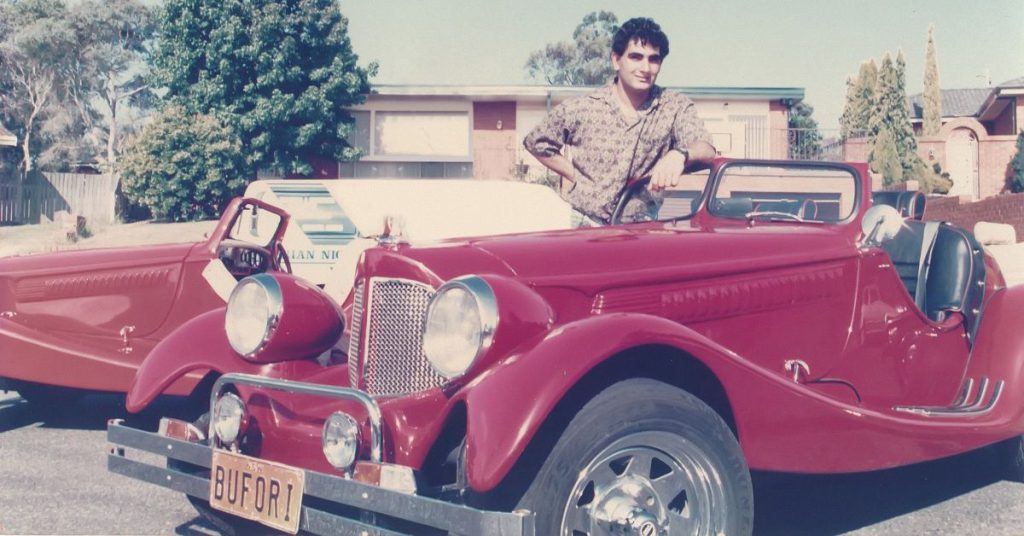 "Somehow outsiders found that strange. Some people thought I was crazy, how could someone have the audacity to claim that he could build a car with his bare hands," Gerry recalled.
"So yes, during that time I lost some friends and family, and it upset me of course. But it didn't upset me enough to stop what I was doing."
At least he still had the help and support of his older brothers, Anthony and George, who also loved cars.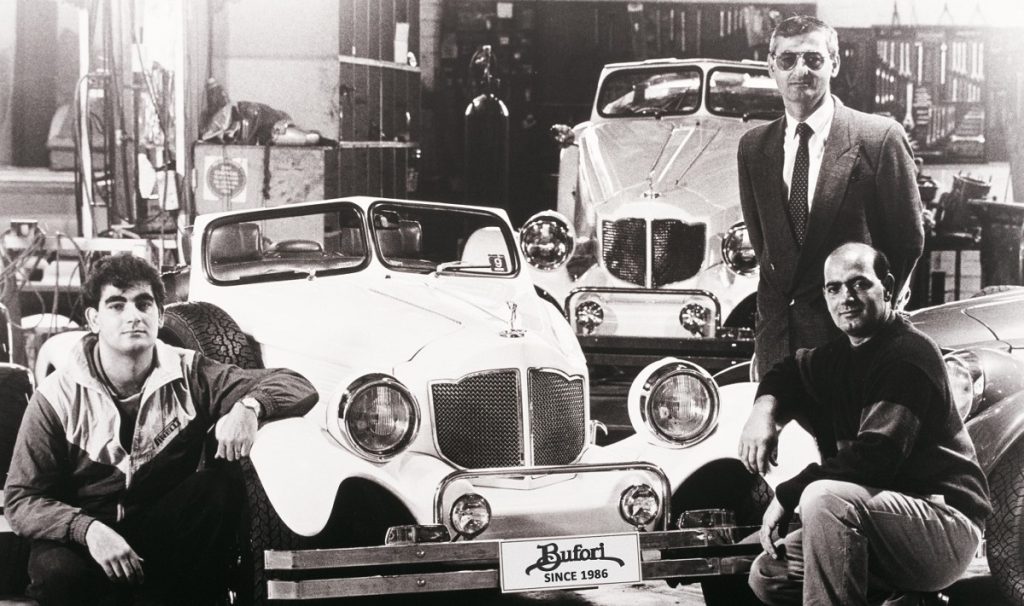 After about a year, Gerry finally completed his car, and once his brothers saw it, they wanted one of their own, and Gerry obliged.
"However, once completed, someone would come along and offer to buy the car. That's how the business idea started. It eventually took my brothers 17 years to receive their cars," he mused.
From Australia to Malaysia
The name 'Bufori' is an acronym, as Gerry explained:
"Every letter stands for a word that describes the Bufori when someone first sees the car: Beautiful, Unique, Funtastic, Original, Romantic, and Irresistible. It also sounds a bit Italian and exotic, so the name stuck."
The company was officially registered in Sydney in May 1986, when Gerry was still only 19.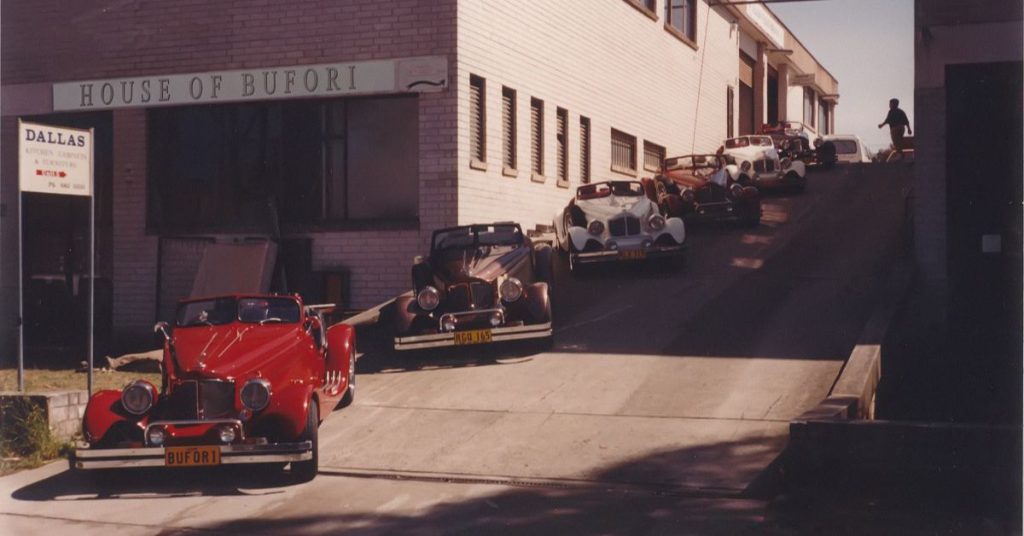 Bufori's edge lies in how its development is still highly dependent on specialised skills such as carpentry, metal forming, mechanical engineering, and more.
It's a hark back to a time when cars were developed without modern machinery and automation.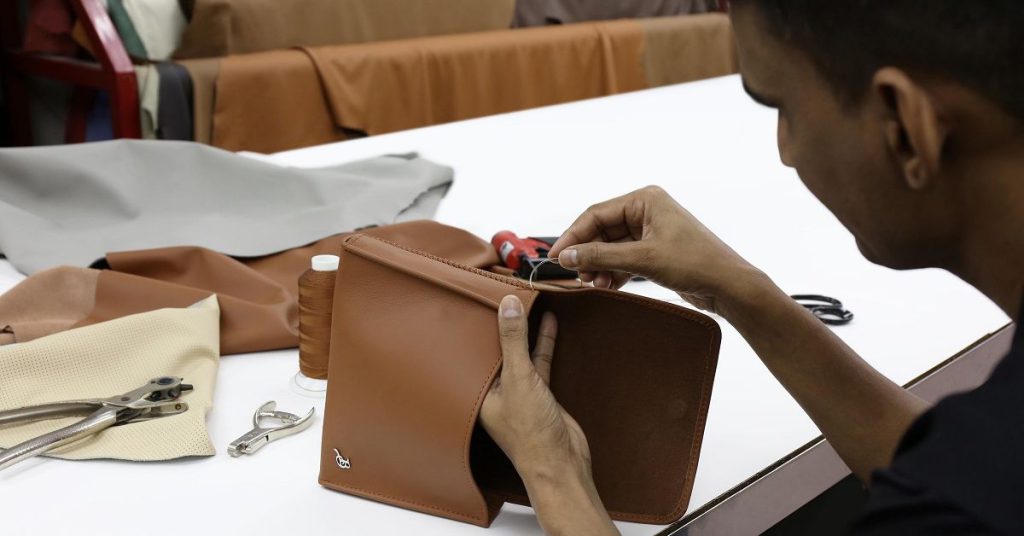 "The cars were not perfect, but they were beautiful. For the Bufori styling, I was mainly inspired by 1920s American classics, brands like Packard, Duesenberg, etc. These classic cars now fetch millions of dollars at auctions."
Production began at their factory in Parramatta, Sydney, with Gerry at the helm of R&D, and Anthony managing the business side of things.
By the early 1990s, Bufori had begun exporting cars to international customers, some of whom were based in Southeast Asia.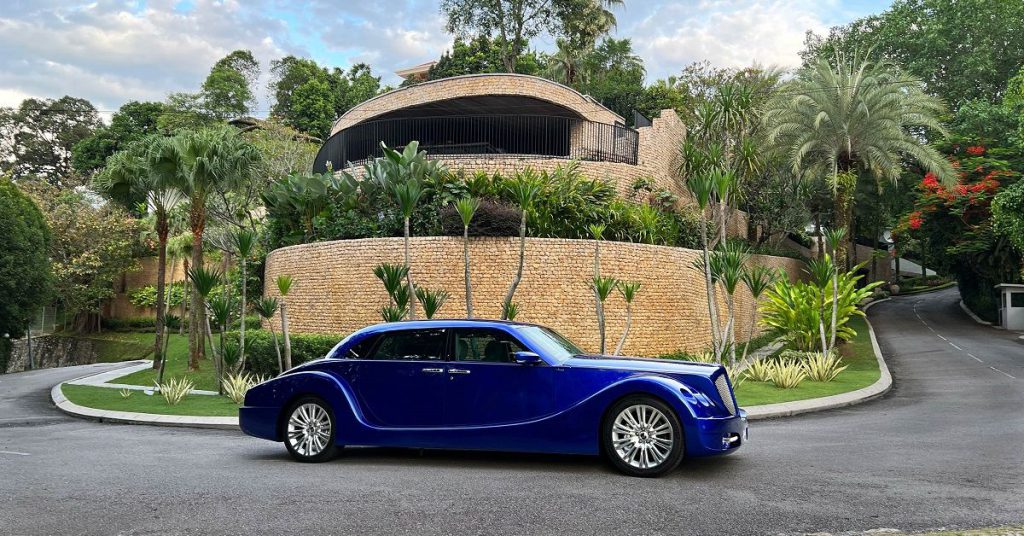 "Among those customers were a businessman from Sarawak as well as royal family members from peninsular Malaysia," Gerry shared.
"With the initiative of a Malaysian businessman, a Bufori car was brought to the Langkawi International Maritime and Aerospace (LIMA) show in 1993."
According to Gerry, then-Prime Minister, Tun Dr. Mahathir, was also pushing the development of the domestic automotive industry and was very supportive of the idea of bringing Bufori to Malaysia.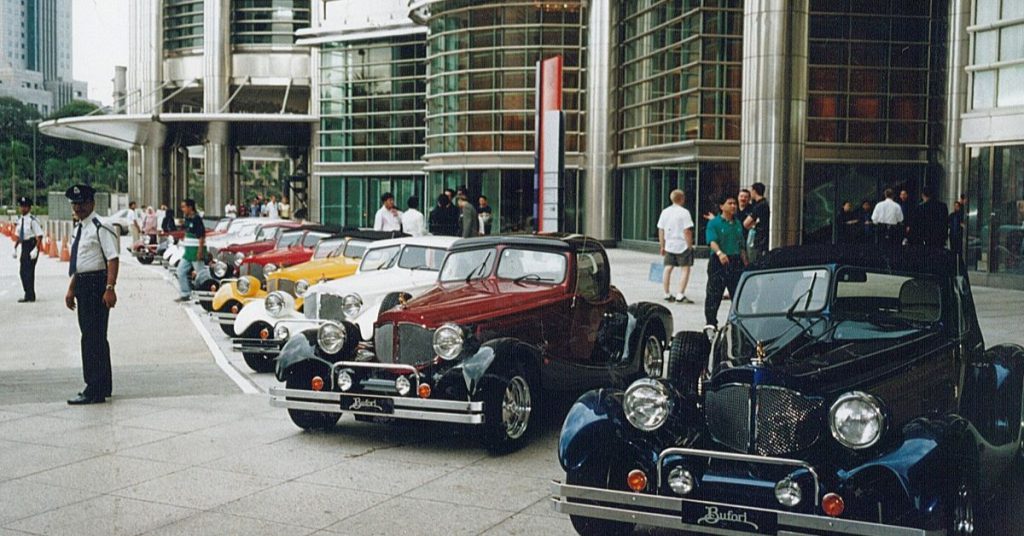 "So we had royal customers, political support, a booming market—we thought, what more could you ask for?"
While the decision was easy to make, it wasn't that easy to execute. It required planning, partners, and a lot of work, Gerry said.
"One of the most important aspects was training Malaysian workers in Australia for several months prior to launching operations in Malaysia."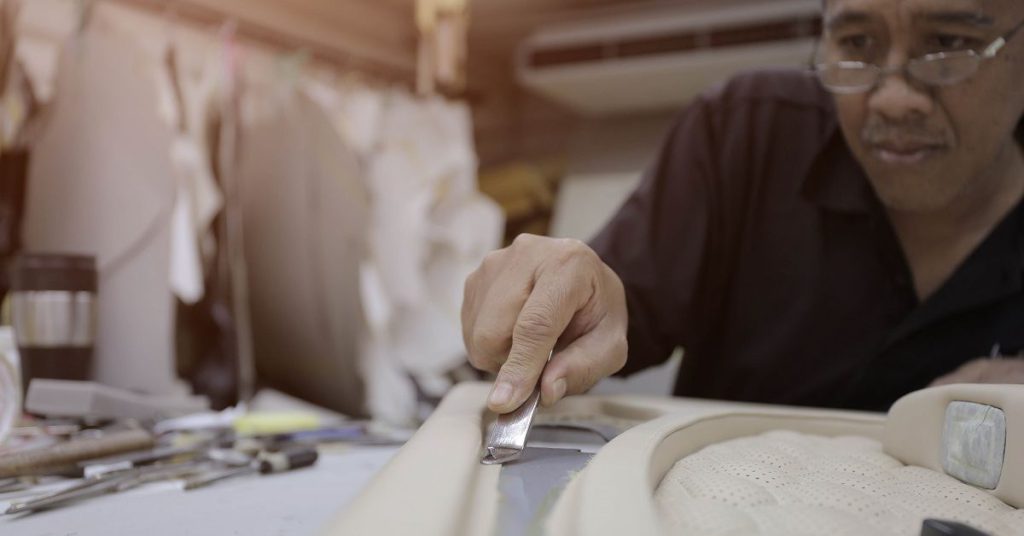 "Tradesmen are a fundamental part of Bufori's business and without their skills, no car gets built, so it was crucial to train the staff well and prepare them for their new mission," the founder told Vulcan Post.
Of course, with the move, the business operations saw changes too. They had to identify new domestic suppliers, build new business relationships, and not to mention, Bufori was now targeting a new audience: the Malaysian consumer.
Gerry believes that many Malaysians thought of a luxury car as an imported, continental brand.
"So, we had to also overcome perception and prejudice and prove that it was justified to pay a premium price for a quality product made in Malaysia."
"We are probably building the most Malaysian car"
For a company with roots in Australia, Bufori today cannot get any more Malaysian, it seems. As Gerry described it, Bufori is a Malaysian company with a Malaysian automotive manufacturing licence, and its only office and factory are located in Malaysia with a majority Malaysian workforce.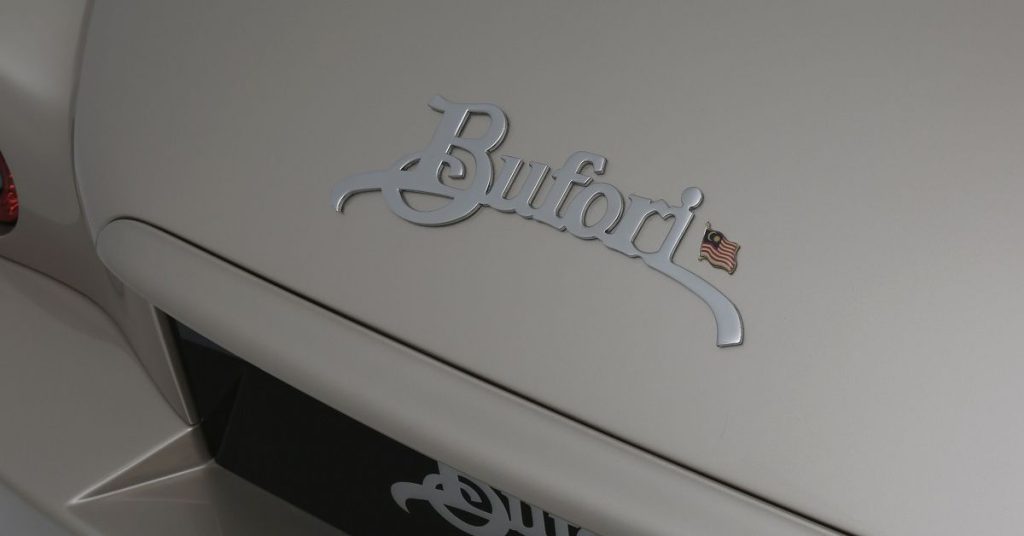 As you can see, this Malaysian pride is something that the company doesn't shy away from. In fact, every Bufori car will have the Malaysian flag emblem proudly attached next to the brand's logo.
And although Bufori does import a lot of components such as Italian leather, German transmissions, and Japanese electrical wire, their cars are fully engineered, developed, and produced in their Kepong factory.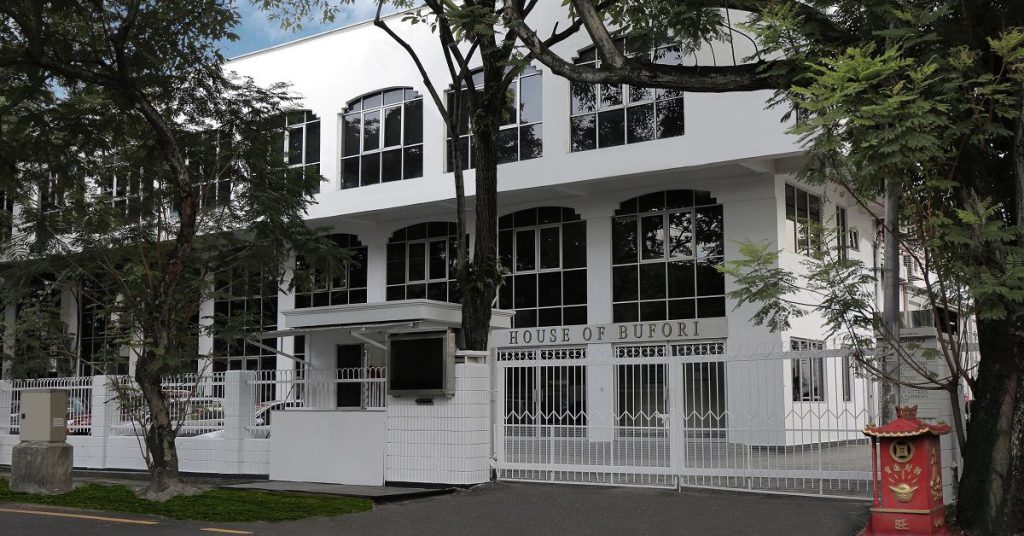 "We make the chassis, the Carbon-Kevlar composite body, the suspension, the interior, and so much more," Gerry emphasised.
"A Bufori Geneva takes around 9,000 combined man-hours to complete, so I can confidently say that we are probably building the most Malaysian car."
Each Bufori car can also be customised to the requirements of their owner, and as such, can have more Malaysian features.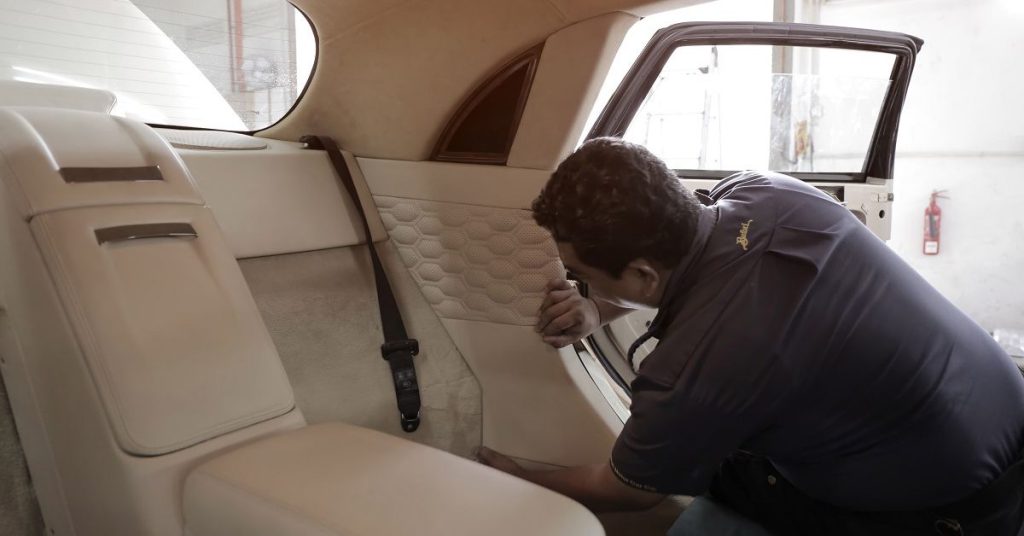 For example, the team once created a car for a Malaysian fashion designer using a beautiful and expensive songket fabric with a gold weave.
Among Malaysians who know Bufori, Gerry noted that there is still a group of people who are confused about the brand's identity and think they have headquarters in Australia or elsewhere.
Not to mention, there are still many who have yet to hear of Bufori, like me prior to the Malaysia Autoshow 2023.
Thus, the brand is working on raising brand awareness and educating Malaysians on its history. Beyond using social media and online content, Bufori also participates in various events, such as the domestic MSF racing series.
"They are using a Bufori CS prototype as their safety car and a Bufori Geneva as their medical car, which generates good visibility and allows us to interact with motorsports enthusiasts," Gerry said.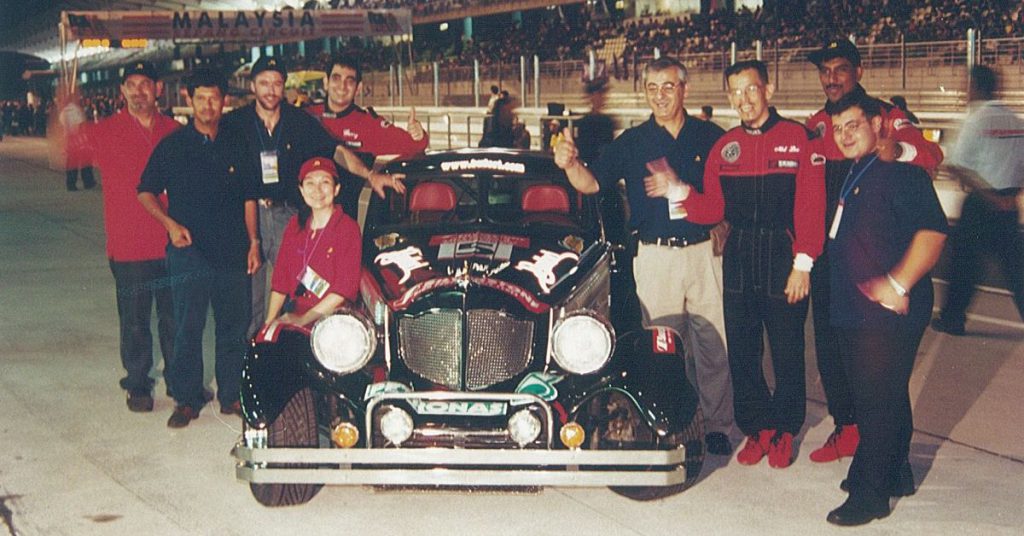 Something that I've been wondering since first learning about Bufori was also whether they had aspirations to become a household name the way local automotive brands like Proton and Perodua have. And if so, would their lean toward the luxury market be a hurdle?
To that, Gerry replied, "Of course we would love to be known by as many Malaysians as possible, but there's still a long way to go."
"By definition, luxury products can only be afforded by a limited group of consumers, and as such it is crucial for Bufori to focus on this group of people."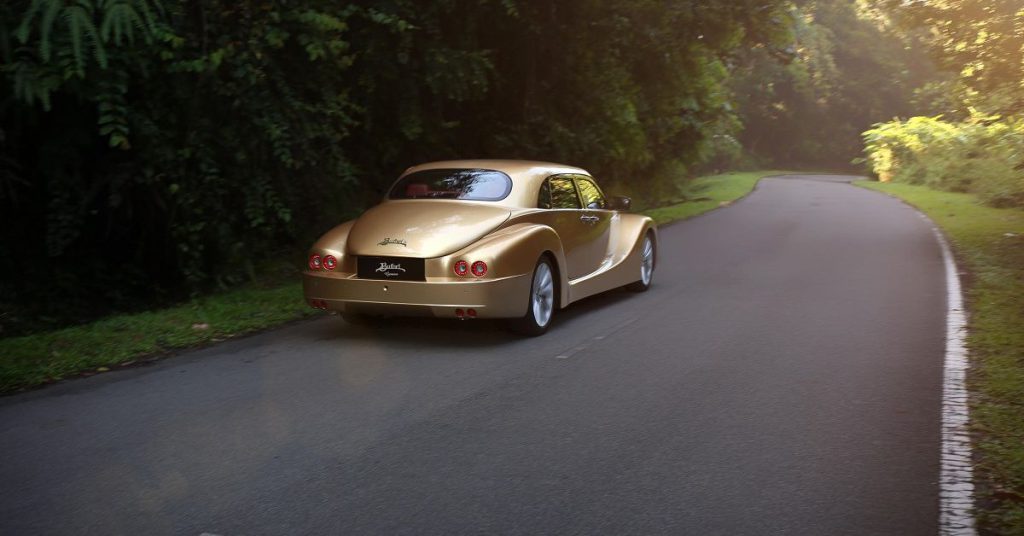 In his words, a Bufori customer is one who will take immense pride in knowing that the car was tailor-made to their exacting requirements by a group of passionate craftsmen.
"A Bufori is a prized possession which usually becomes an heirloom in the owner's family. It is for those who appreciate the finer things in life and want to stand out from the mainstream," Gerry added.
Fuelling the future
Before the pandemic, Bufori was exporting around 95% of their products.
"For a long time, we had the feeling that our products are more appreciated by foreigners, with Bufori cars having been exported to more than 40 countries. Our assumption was that Malaysians could not conceive the idea of a Malaysian-made luxury car, as this is traditionally seen as an imported product from Western countries," Gerry said.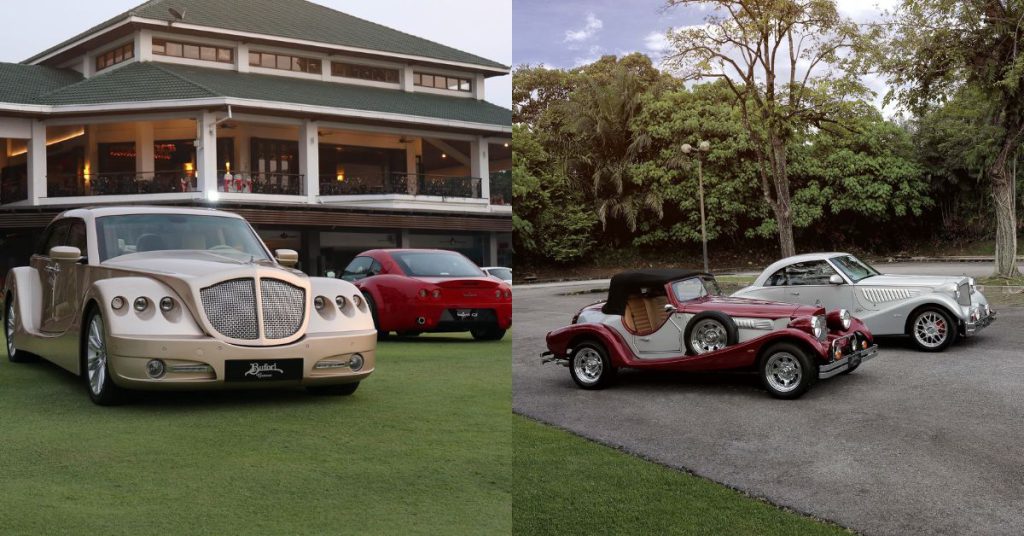 But the founder told Vulcan Post that Bufori today exports around 80-85% of their cars, and 10-15% of their cars are sold in Malaysia.
"Somehow, during the pandemic, Malaysians must have rediscovered our brand, also with the help of social media."
Now, in Bufori's future lies new models, such as the Bufori CS8 sports car which Gerry said is in the final stages of development and will mark the "start of a new era at Bufori".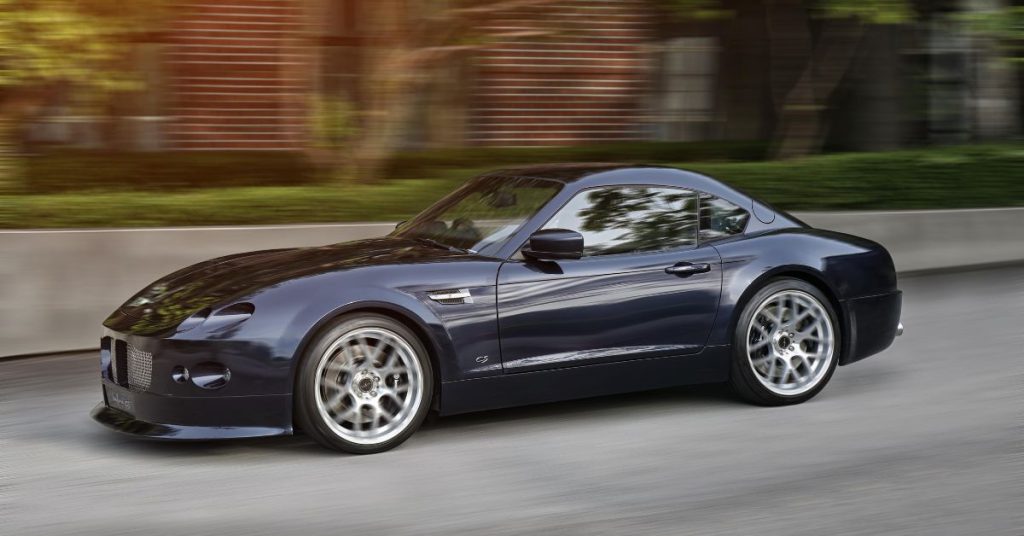 In line with Bufori's emphasis on craftsmanship, they are also developing an electric kit car for schools to be used as part of their design and technology classes.
"It is a tool to address the weaknesses of our society. A lot of today's children are experts at using a smartphone, but have no idea how to use a spanner or screwdriver," Gerry shared.
"We felt that it is important to establish this project in order to trigger genuine passion for engineering and craftsmanship, which would eventually also benefit Malaysia and Bufori."
Featured Image Credit: Bufori