As a horror enthusiast myself, I find most regular haunted houses satisfactory with their ghoulish props and actors. But sometimes, they lack a personal touch.
So I was intrigued when I heard from my colleagues about Hauntu—an immersive horror experience where you play a part in the plot, and your decisions at each turn could change your fate.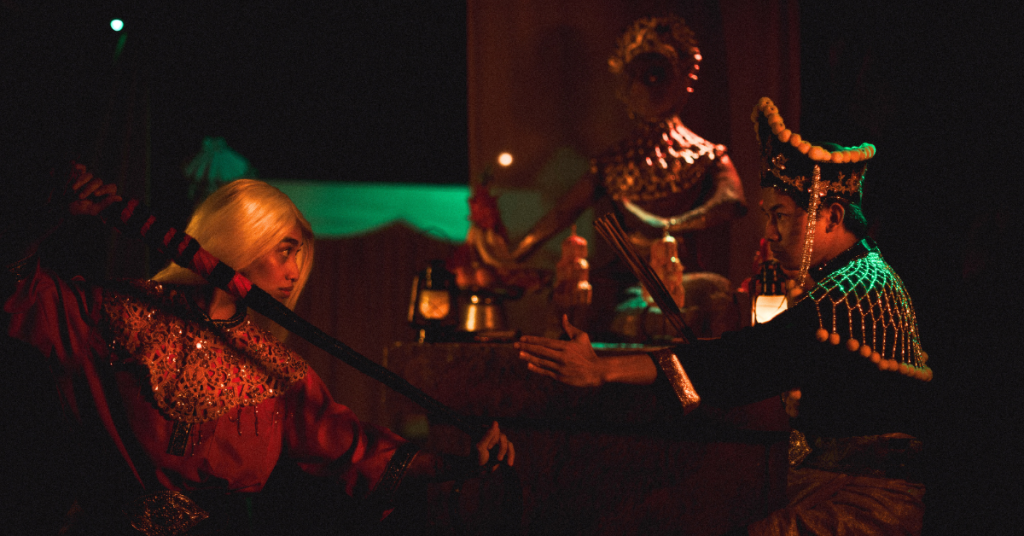 For the love of a good scary-tale ending
"With Hauntu, we wanted to create an entirely new dimension of immersion by blending storytelling, live actors, and cutting-edge technology," one of the founders of Superdough and Hauntu, Johnny Ong, told Vulcan Post.
One of three brands under the Superdough umbrella (the other two being Breakout and Spy Game), the idea for Hauntu was conceived in 2018.
It was part of the founding team's commitment to offering diverse and unique entertainment experiences to people in Malaysia.
So unlike traditional haunted houses, Hauntu provides players with a more interactive experience on the set. You will be guided by professional actors to carry out tasks, and whichever paths chosen by you will ultimately lead to different endings.
The best way to describe Hauntu is by imagining it as being part of a movie set while it's being filmed, with new scenes unfolding as you make your way through.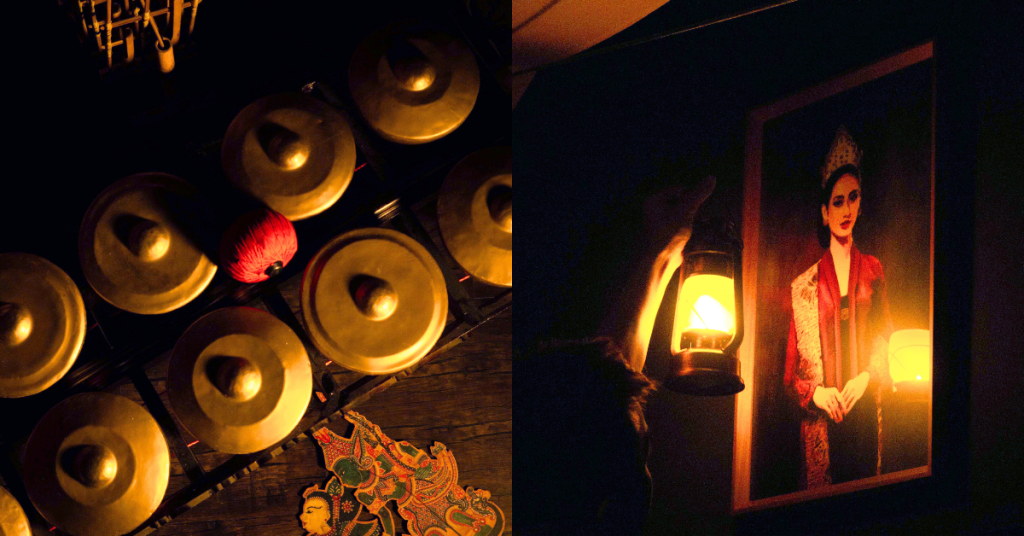 "We believed that creating an interactive, story-driven horror adventure would resonate with people who were looking for new and exciting entertainment options in Malaysia," Johnny shared.
Due to its narrative-driven nature, Hauntu focuses more on interactive storytelling as well as challenging puzzles, rather than just jumpscare after jumpscare. The brand also explained that their immersive approach and attention to detail make them stand out in the market, while attracting a different audience.
"Our goal is to provide a diverse array of thrilling and spine-tingling encounters, catering to different preferences within the horror genre," Johnny stated. These themes could include serial killers, witchcraft, zombies, and the like.
"By offering this variety, we aim to create immersive and captivating experiences that cater to the unique tastes and fears of our audience, ensuring that everyone can find their own unique experience at Hauntu."
Boo-ckle up for a new experience
This was how its first experience, The Haunted Hotel came about.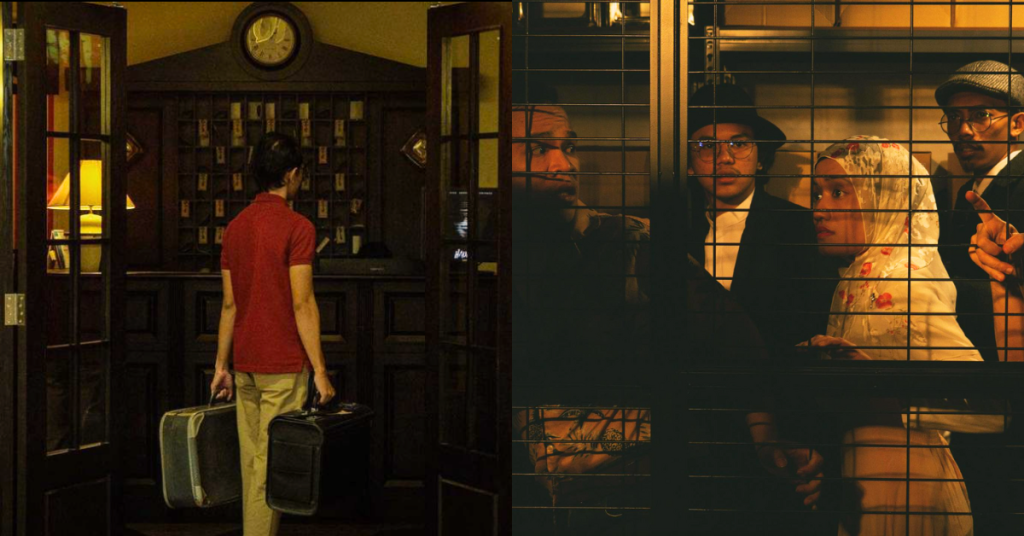 Located at The LINC, KL, The Haunted Hotel is set in the fictional Colle Eastern Hotel where players will be "staying a night" in the sinister hotel. As you make your way deeper into the hotel, you'll encounter vengeful spirits, evil agendas, and mysterious hotel workers along the way.
The stories are set in different time periods, specifically the 1950s, 1980s, and 1990s. Each time period is actually a different "episode" with a different storyline.
So you'll either be part of a band of thieves trying to rob the hotel, part of a group of tourists who came to the hotel at the mysterious request of your sibling, or part of a paranormal investigation team hellbent on finding truth in the rumours of its lady-in-white hauntings.
Unfortunately, participants can't choose the episodes they want as it's subject to what is being shown at the time.
Recently, though, the brand launched a new experience called Seri Panggung Academy at The Curve, PJ.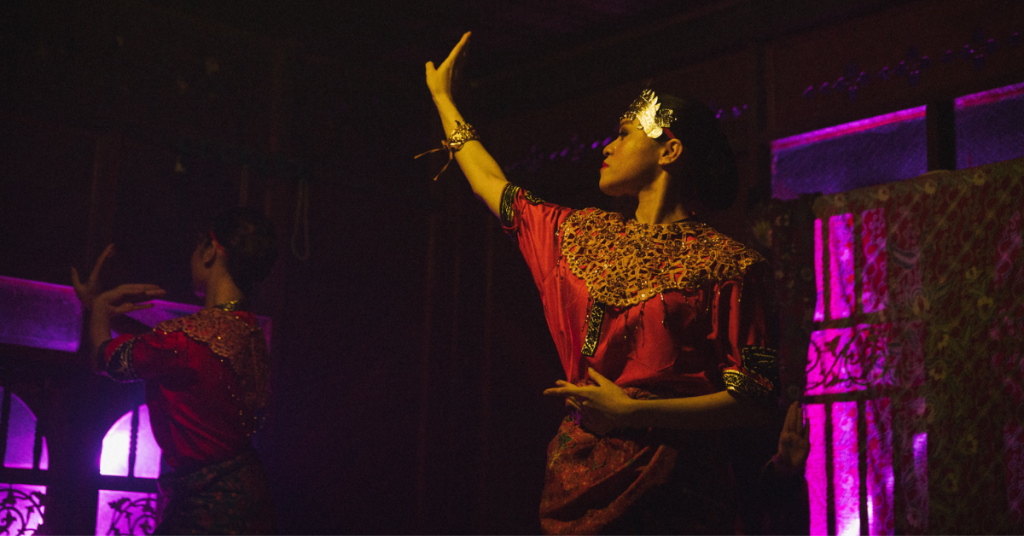 Set in the glorious Sultanate era, the academy fosters people through the Malay traditional arts. This includes kuda kepang, wayang kulit, and mak yong. The ultimate goal is to gain the title of Seri Panggung, as you'll also gain "extraordinary power".
According to Johnny, this new Hauntu location will transport players into a world of eerie dance studios, where you'll learn a dance that "empowers and protects against dark forces."
As it is still new, there is only one episode available for players with the plot being that you're siblings in search of your lost mother who disappeared when you were children. The only hint left behind was a mysterious note from her mentioning the Seri Panggung Academy.
While this does touch on cultural sensitivities, Johnny assured that Hauntu took the necessary steps to make it accurate and authentic.
"We collaborated with local cultural organisations and traditional arts experts, such as PUSAKA, to ensure authenticity and genuine reverence for Malaysia's traditional legacy," he said.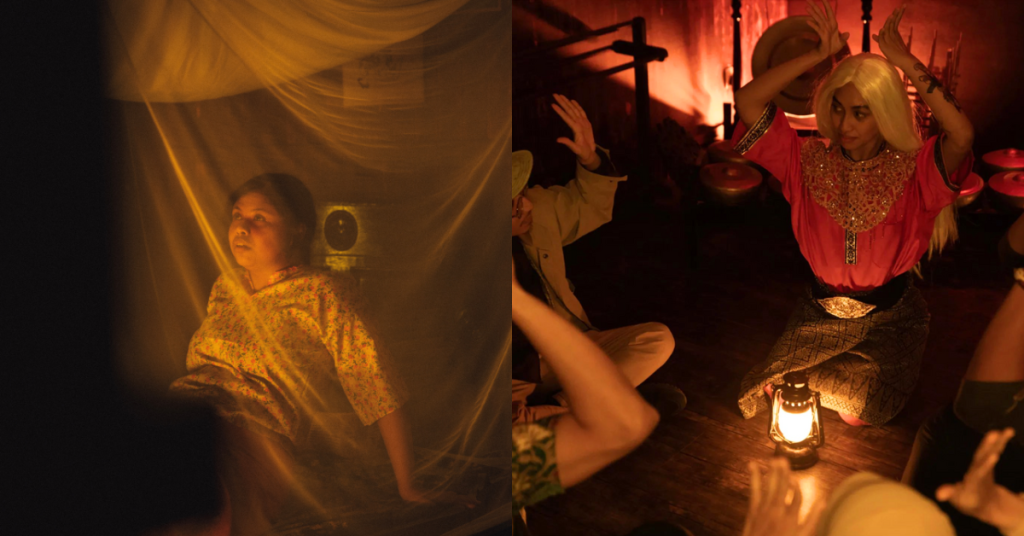 An eerie-sistible narrative
Based on a survey they had done, Hauntu disclosed to us that they found 96.6% of horror fans crave a compelling narrative beyond mere jump scares. Some also prefer immersive experiences that influence outcomes.
As such, Hauntu's latest Seri Panggung Academy experience deliberately offers different narrative pathways. Namely, the Panggung Path and the Rimba Path.
"[This will] allow each participant to construct their own unique and personalised trip through the terrifying world we've painstakingly crafted in the first episode," Johnny shared.
Interestingly, they've also noticed that their primary target market of young adults, thrill-seekers, and horror enthusiasts has broadened over time. Now it includes families, friends, and corporate teams.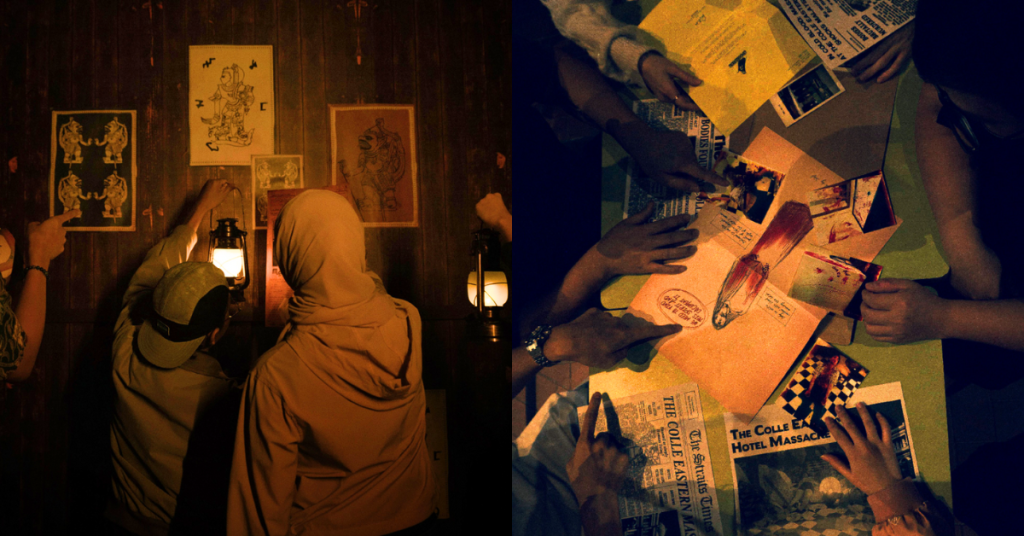 To accommodate this, the brand has adapted its experiences while still maintaining the excitement and thrill that initially attracted horror enthusiasts.
It's also one of the reasons why the brand chose to open its new experience at The Curve.
Sharing with Vulcan Post, Kelly Low (Johnny's partner both in business and life) explained that The LINC provided a great initial location, but The Curve presented unique advantages.
"It offers a distinct and vibrant demographic that aligns well with our target audience. The location is known for attracting a diverse crowd, including families, students, and urban professionals."
Additionally, The Curve's central location and accessibility made it a prime choice for reaching a wider audience.
Doing what comes super-naturally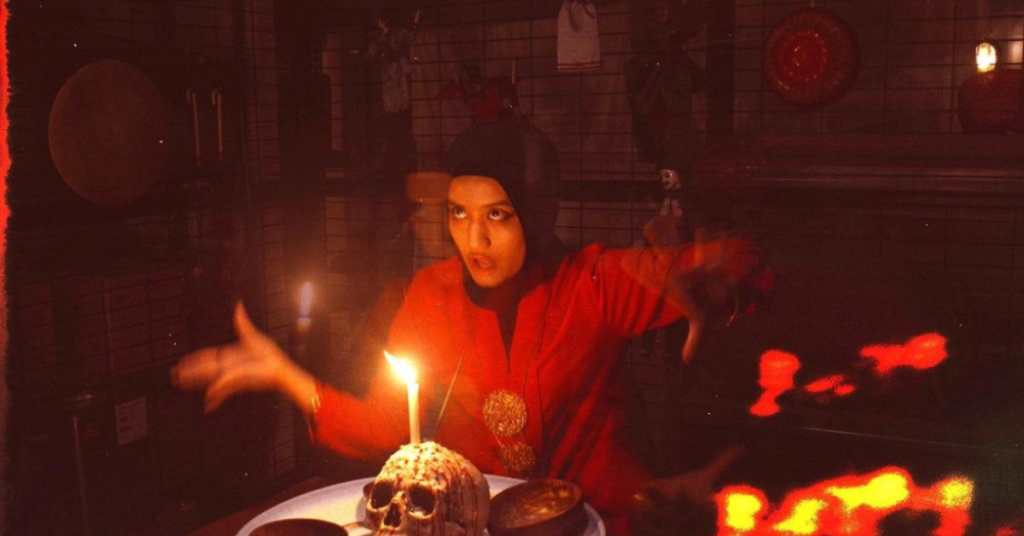 Aside from its storylines and concept, another notable feature of Hauntu is its cast of actors. After all, you can't have a "movie set" without people to play their roles.
The Vulcan Post team previously had a first-hand encounter during Hauntu's pop-up event called Lost in Karak. To quote my colleague, Claudia, "The performances of the actors were really what sold the whole experience."
And it's not surprising once you realise that the actors underwent a meticulous casting process. Namely, this involves auditions, interviews, and sometimes workshops for actors to demonstrate their abilities.
Speaking on this, Johnny shared that the brand focuses on a combination of factors to ensure a seamless and immersive experience for guests. Some criteria they look into include:
Acting skills and experiences
Immersive acting skills
Adaptability
Empathy and respect
Improvisational skills
And last, but certainly not least, "We seek individuals who share our passion for delivering exceptional immersive horror experiences."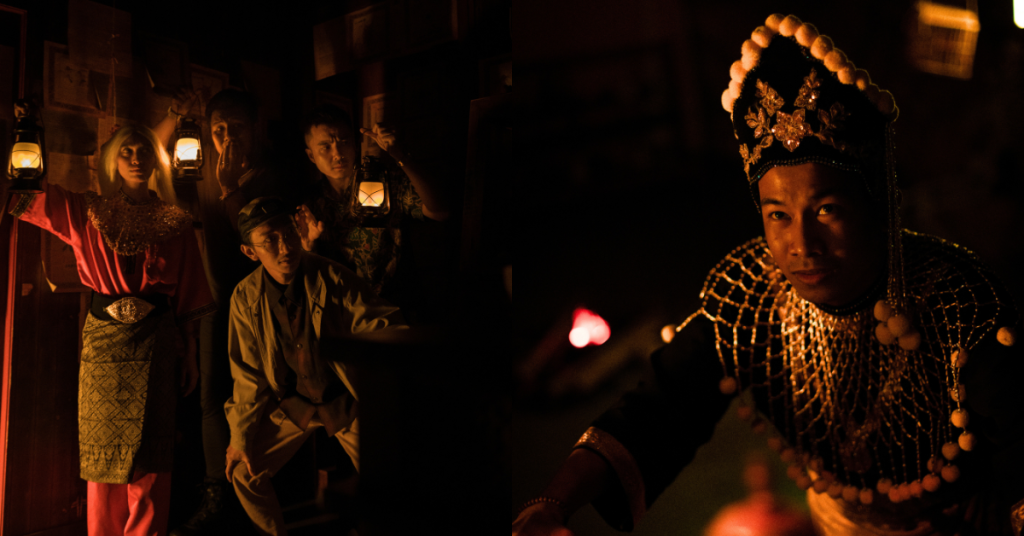 As one of the pioneers of the immersive haunted concept in Malaysia, Hauntu found it wasn't easy convincing people to embrace their offerings.
But by committing to their vision, as well as the growing positive feedback and customer base, they were motivated to persevere.
In the short term, they're focusing on refining and expanding Hauntu's experiences. The aim is to have each new offering surpass the last in terms of immersion, storytelling, and engagement.
Looking further ahead, the Hauntu team plans to expand beyond our borders and create a global presence. Seeing as Superdough's other brand, Breakout, has grown to franchise in countries like the US and South Korea, this doesn't seem like a far-fetched dream.
And with its new The Curve outlet, the brand continues to change the local horror experience scene.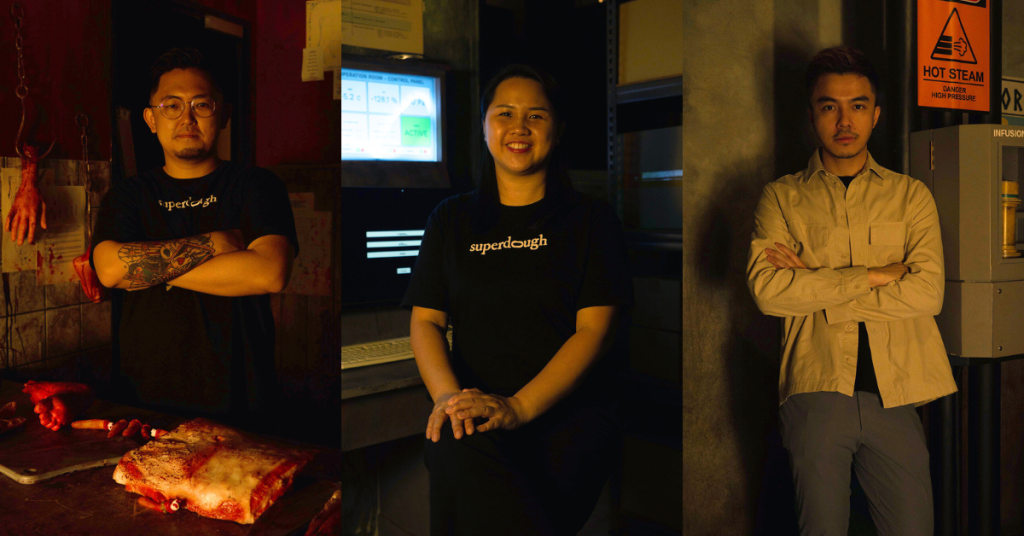 Featured Image Credit: Hauntu