On September 8 to 10, 2023, an event by the name of VEG FEST was hosted in Paradigm Mall, PJ. It was the third edition of such an event, with the two previous renditions garnering a cumulative turnout of 30,000 visitors.
Organised by VEG-HUB, a local vegan, vegetarian, and plant-based delivery platform previously known as Zesty Clickz, the event hosted close to 70 brands.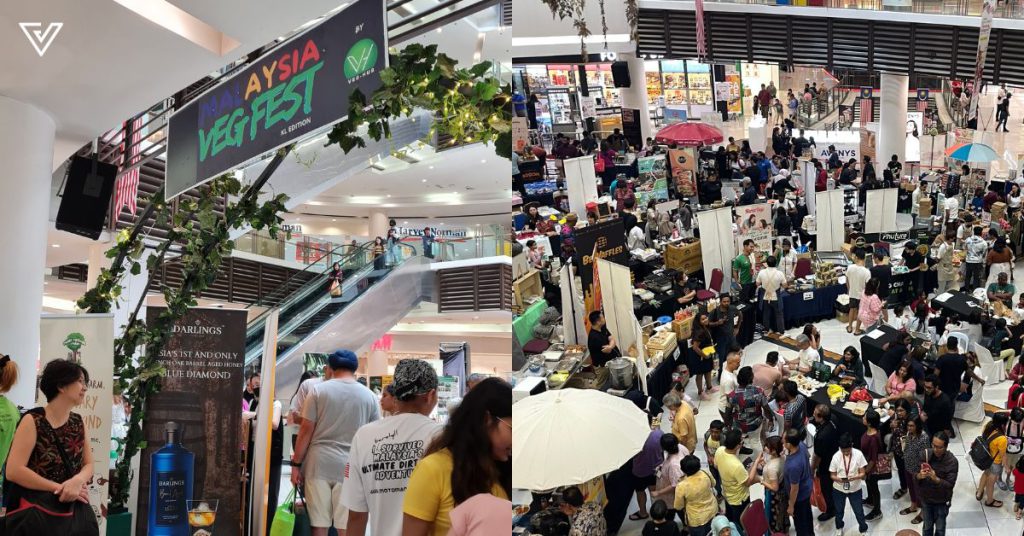 We were able to visit on the last day of the weekender event. Here were some of the interesting brands we noticed there.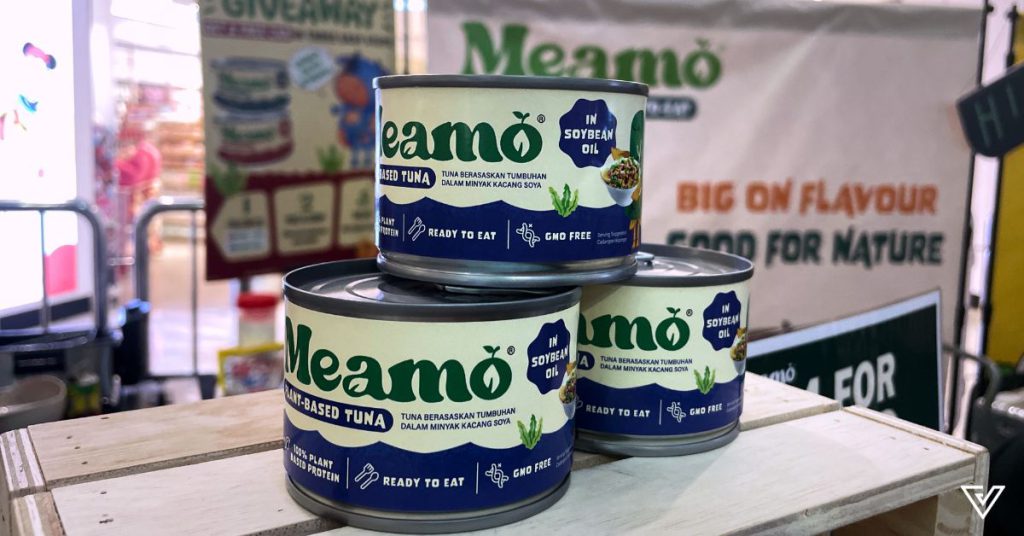 With a factory in Rawang, Meamo Foods was one of the sponsors of the event. The brand creates plant-based meat and fish, particularly as canned foods.
Currently, it has three kinds of plant-based tuna cans available—Vegan Mayo, Spicy Vegan Mayo, and Tomato & Herbs. As for the plant-based meats, there are two options, the Tomato Bolognese and Spicy Tomato Bolognese.
Having sampled the tuna at the event, I can attest that it was delicious and tasted like the real thing. The products are available online on Lazada.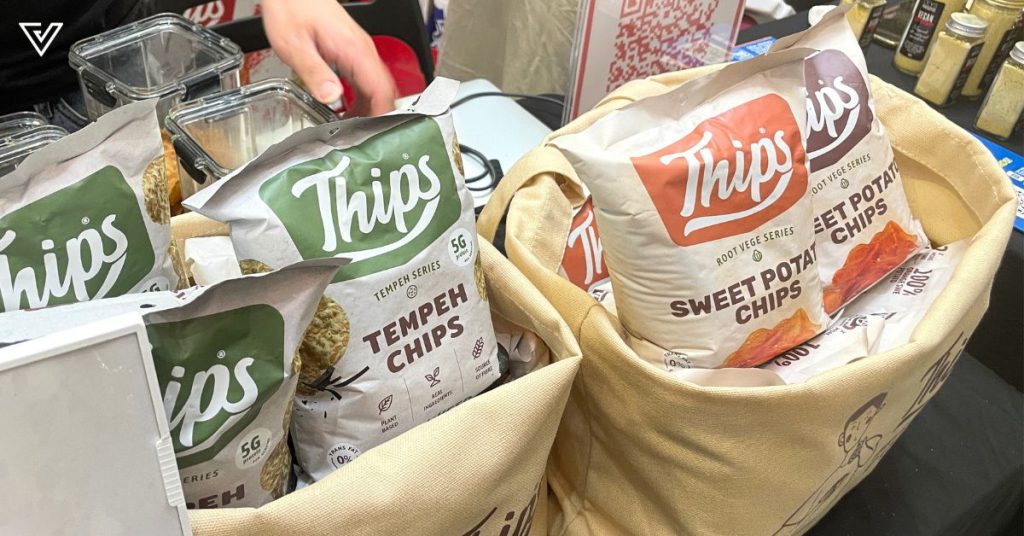 A brand by Metier, which is the company behind pea milk brand Snappea, Thips are tempeh chips that come in a variety of flavours, such as sea salt, spicy chilli, and seaweed.
Tempeh is an Indonesian food made from fermented soybeans through controlled fermentation. It's regarded as a superfood that's rich in plant-based protein and prebiotics, making them healthy for the gut.
Beyond that, the brand also has two flavours of sweet potato chips—original and BBQ. We got to try both, with the normal being mild and fragrant, while the BBQ packed a strong, flavourful punch.
The products are available online as well as in stores such as AEON, Village Grocer, 7-Eleven, myNEWS, and more.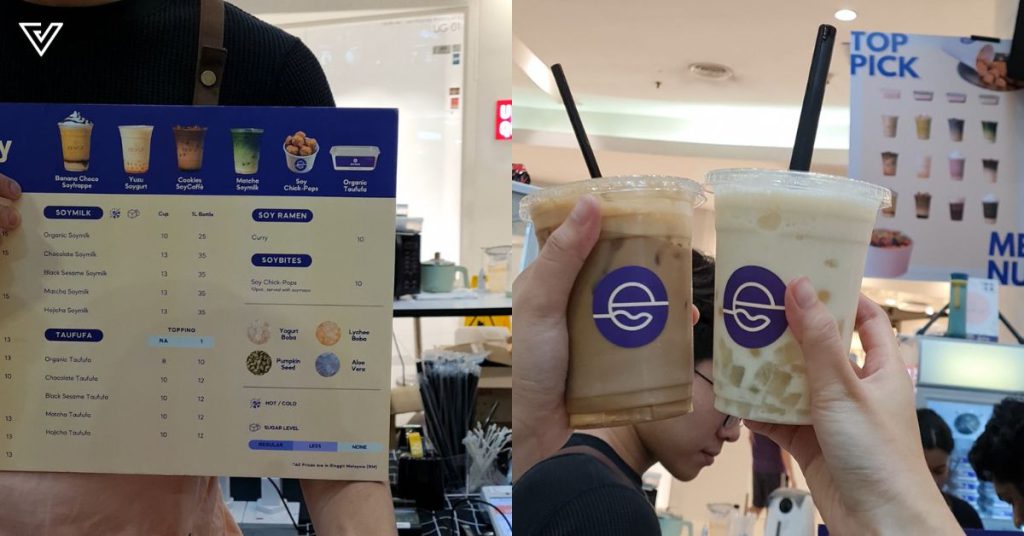 With two stores (one in Kota Kemuning, one in Publika), Eesoy is all about soy products. Its menu features your usual soy milk and taufufa, as well as yoghurt and coffee drinks that incorporate soy.
According to its Instagram bio, the business has participated in over 70 pop-ups in Klang Valley, including the VEG FEST one.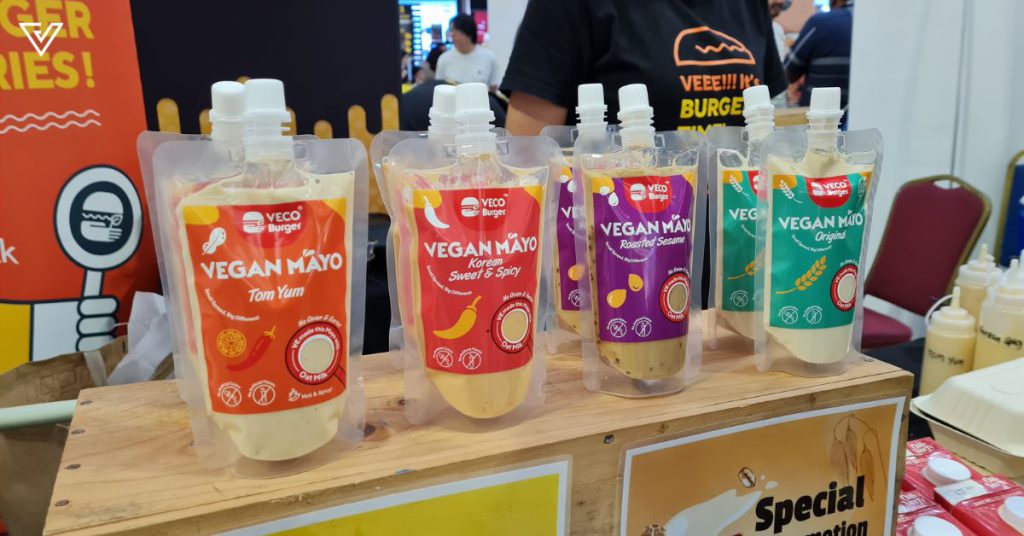 Offering vegan burgers using plant-based patties, VECO Burger has three outlets—one in Centrepoint Bandar Utama, one in Bug's Paradise Farm (Puchong), and one in Kota Kemuning.
Beyond its burgers, VECO Burger also sells a range of vegan mayo. Flavours include Original, Roasted Sesame, Korean Sweet & Spicy, and Tom Yum.
Trying the Roasted Sesame flavour at VEG FEST, I was reminded of the flavours of Kewpie's roasted sesame dressing, which uses egg and thus is not vegan. Instead of the usual egg, VECO Burger uses oat milk as a substitute.
The vegan mayo products can be purchased online via BMS Organics.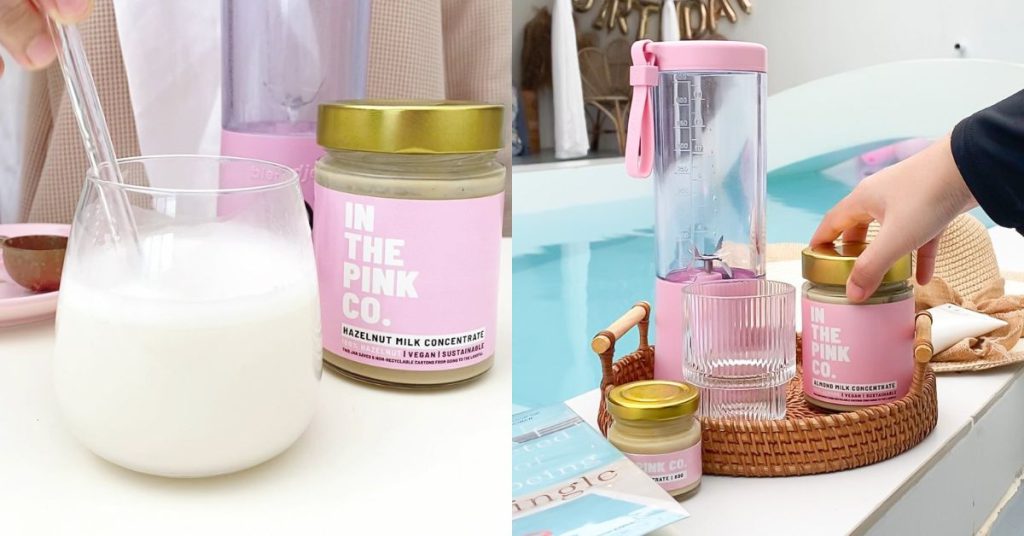 In The Pink Co. is a relatively new business, based on our conversations with the co-founder of the brand at VEG FEST. It sells plant milk concentrates, which can be mixed with water to create plant milk.
Compared to your usual plant-based milks, these concentrates are easier to store and are more shelf-stable. One jar of the concentrate equals five cartons of milk. Finished jars can be returned to the business to encourage sustainability.
Three varieties of milk concentrates are available, which are Almond, Cashew, and Hazelnut.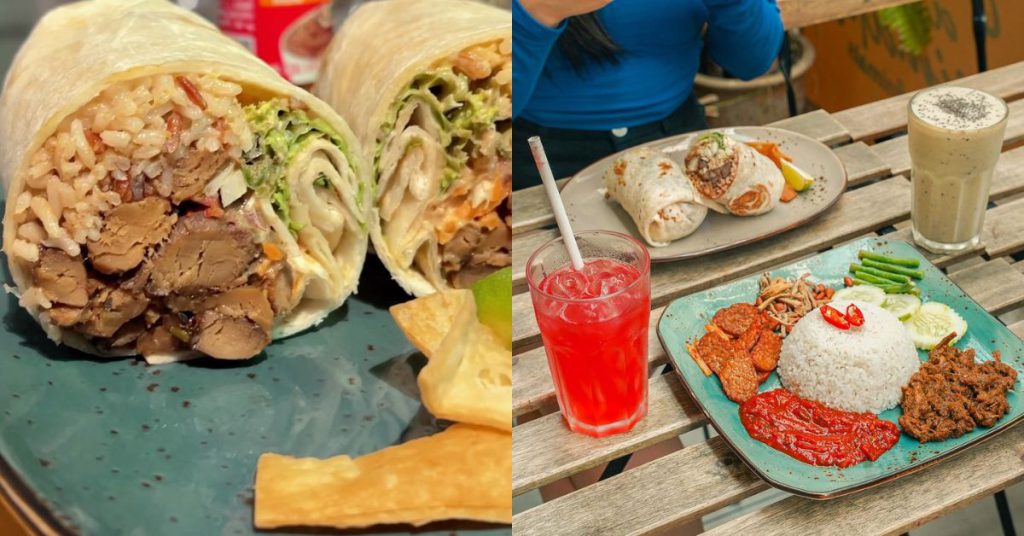 Tex-Mex food, but make it vegan—that's what SALA does. The six-year-old business has an outlet in Desa Sri Hartamas.
Tex-Mex, which refers to Texan Mexican food, is characterised by its use of cheese and meats, which is why vegan versions of the cuisine may be harder to find, not just in Malaysia but also abroad.
The founder, Fauzi Hussein, became vegan 11 years ago, and has shared about his own journey as a Malay vegan, which led him to start SALA.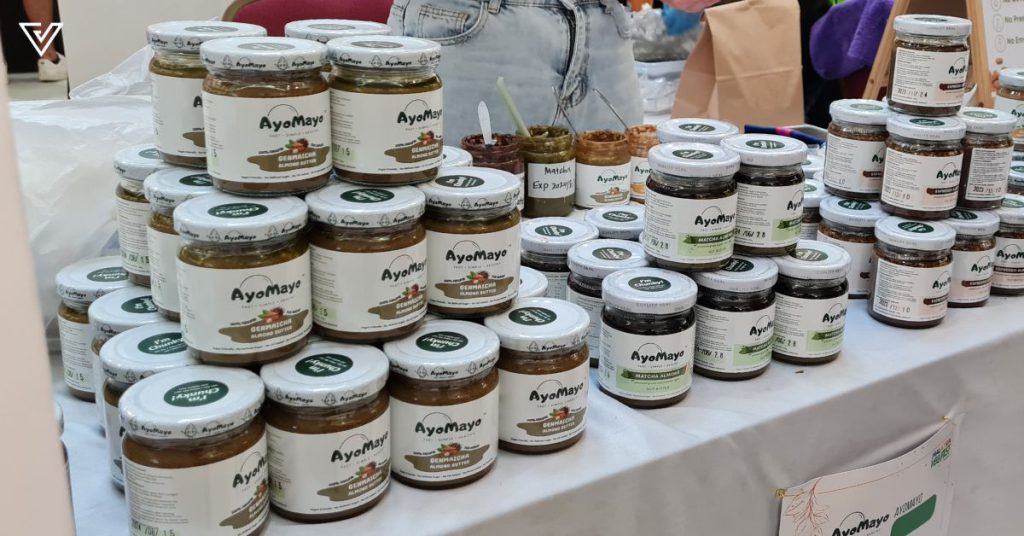 Offering a variety of vegan and Muslim-friendly spreads, AyoMayo was founded in May 2020 with the intention to support a colleague who was struggling to cover his rental expenses and sustain his livelihood.
The brand offers six flavours of almond butter—Pure, Dark Chocolate, Classic, Genmaicha, Matcha, and Espresso. Trying some of the flavours at the event, they were rich with a light sweetness, making them suitable to eat with bread, oatmeal, yoghurt, and more.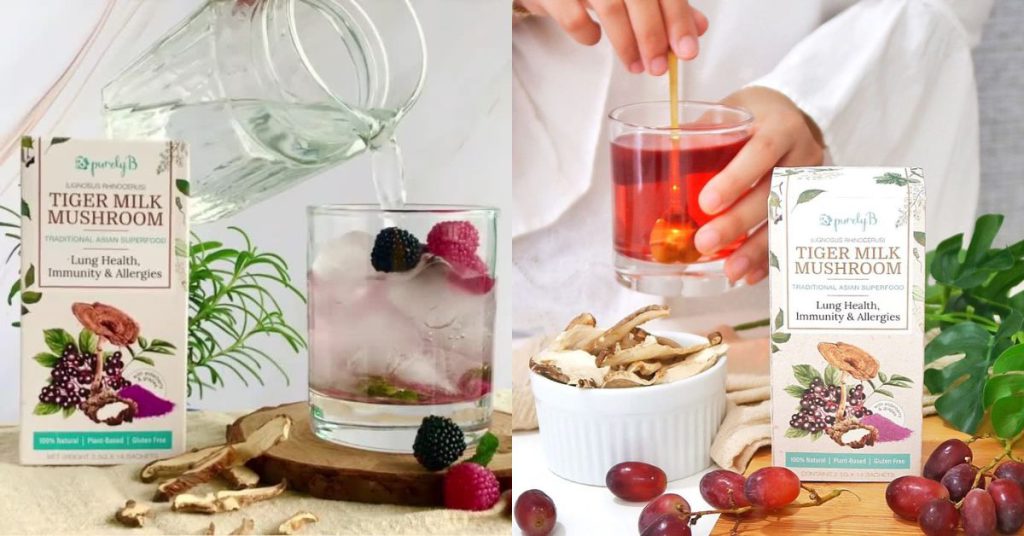 A business Vulcan Post has featured in the past (first in 2015, then in 2021), PurelyB started out as a unmonetised content platform, then a one-stop health portal, before eventually developing its own products.
One of its signature products, the Tiger Milk Mushroom, uses a unique ingredient only found in tropical rainforests such as Malaysia.
As such, founder and CEO Jesrina told us at VEG FEST that the brand now works with organisations abroad who are interested in the mushroom as well as PurelyB's products.
Trying a sachet of the Tiger Milk Mushroom powder at the event, it was surprisingly delicious. Taste aside, it's also supposed to help with lung healthy, immunity, and allergies.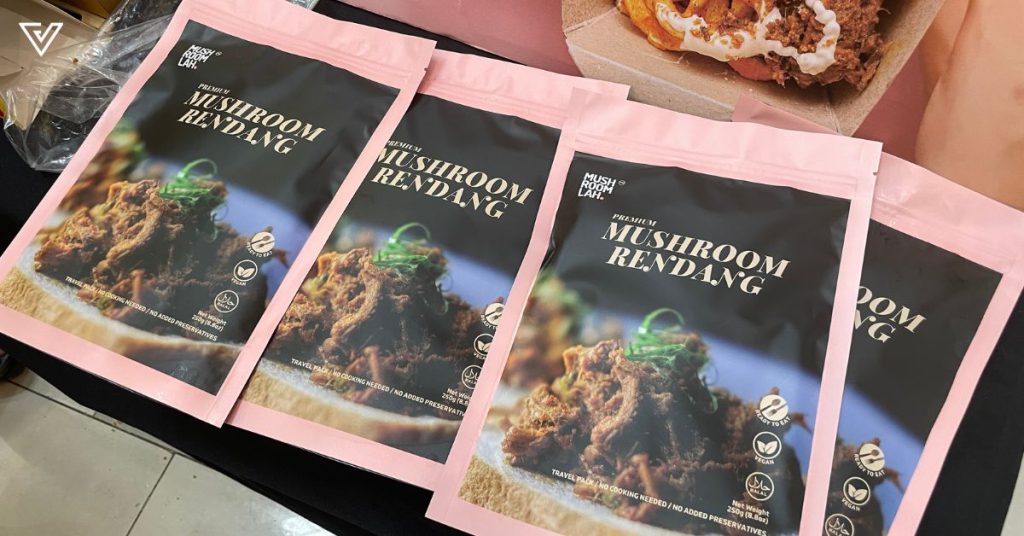 Coming in lovely pink packets, Mushroom Lah sells ready-to-eat travel packs of mushroom rendang, which can be purchased online too.
The business is run by a vegan couple, founder Aisya Jabaruddin and her husband, Akmal Hakim Ali. Aisya had been making her own plant-based rendang since 2016 with no intentions of selling it, but ended up starting Mushroom Lah during the pandemic, Options reported.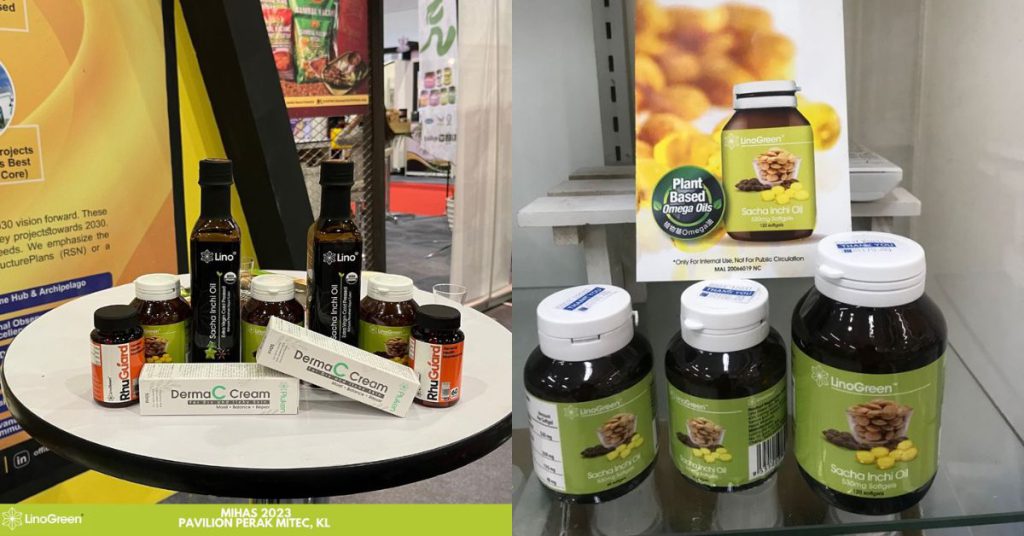 Coming all the way from Ipoh, LinoGreen is a health brand focusing on biocosmetics and nutraceuticals.
The founder, Steven Kuek, was diagnosed with kidney disease caused by an autoimmune disorder called Systemic Lupus Erythematosus (SLE) when he was 17. At the age of 39, he underwent his first kidney transplant after a year of dialysis.
In 2016, however, he underwent an angioplasty procedure in 2016, which saw his kidney function fail immediately. Eventually, he decided to go for a second kidney transplant in 2017.
Because of his background, he now spends his time to study and research the causes of health conditions. As such, LinoGreen carries a range of health issue-specific products. Its LinoGreen® Sacha Inchi Oil are a vegan health supplement alternative to usual Omega-3 fish oil pills.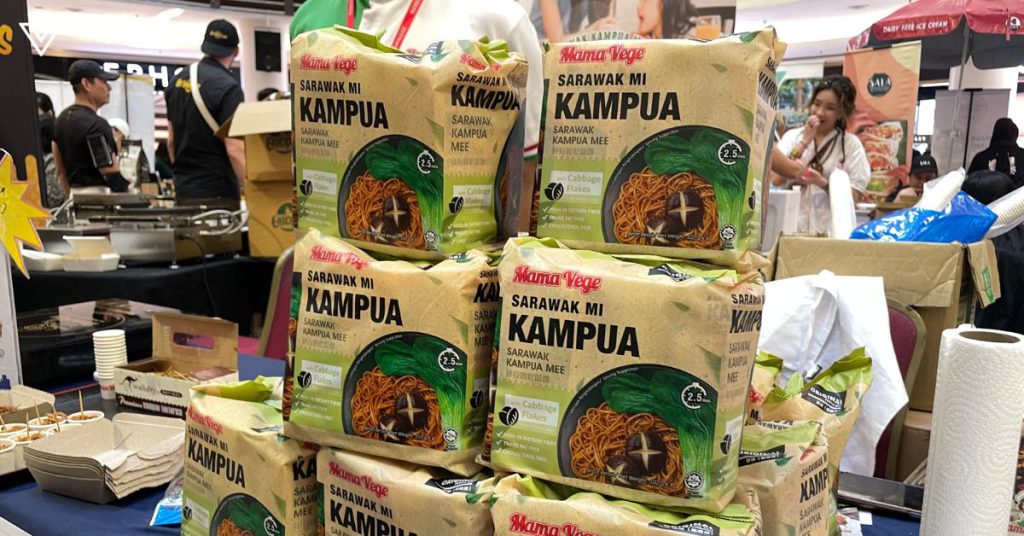 Established in 2014, Mama Vege started out as a vegetarian steamboat restaurant in Penang, but has since started selling its own products, such as self-heating steamboat packets, sauces, and most recently, an instant noodle take on Sarawak kampua mee.
Trying the Sarawak Mi Kampua at VEG FEST, it was absolutely delicious, with a QQ texture. The noodles do use eggs, so it's vegetarian but not vegan. The brand also does a few vegan products, though, namely steamboat pastes.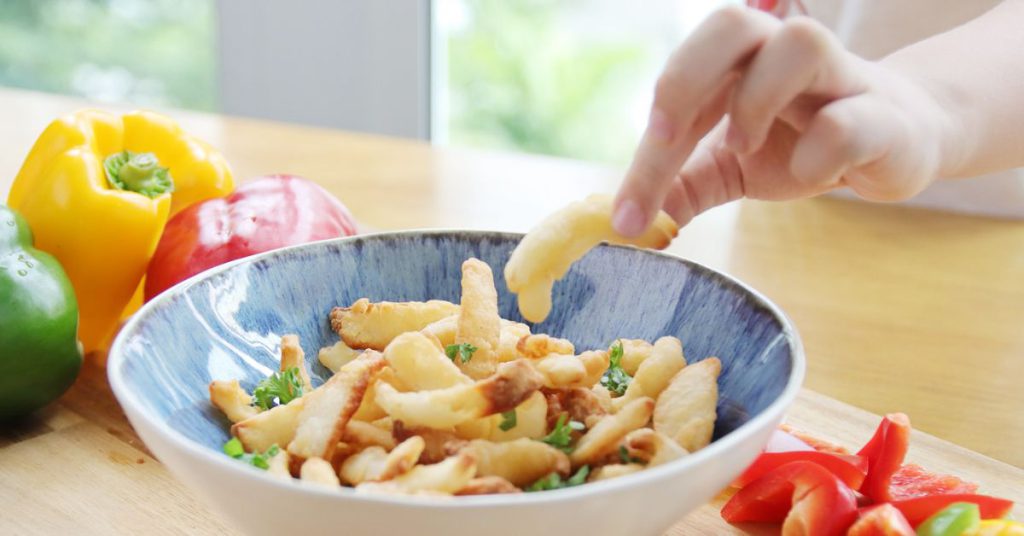 At first glance, CocoKami appears to be a new brand, but it actually appears to be an extension of WellB, a company that does all things coconut, from supplying the raw fruit to doing food innovation on coconuts.
The CocoKami brand's Fried Coconut Strips made for a really interesting snack. At VEG FEST, there were also tart-like coconut crumbles and puddings available. The products are available on WellB's online shop.
-//-
Of course, these are just a dozen of the many businesses featured at VEG FEST. It was awesome to see plant-based foods, especially ones from local businesses, get such love and support from the community.
Since plant-based foods can be enjoyed by everyone, the event also brought in a diverse range of visitors, showcasing Malaysia's multicultural and multiethnic landscape.
It showed the potential reception to a plant-based future as well, which seems to be hopeful and exciting, if what we saw here was of any indication.
VEG FEST 3.0 is VEG-HUB's third such event in a year, and it seems to only be continuing to gain traction. We look forward to seeing more events that shine a light on fellow innovative local movers and shakers in the vegan and vegetarian industry.