You would be overly simplifying things if you consider Kittie Yiyi to just be an influencer. Certainly, she is one, what with her tens of thousands of followers online. However, she's much more than that, and she has a portfolio to show for it.
But if there's anything that ties her myriad of roles together, it would be her love for fashion.
Hailing from Puchong, Kittie has always dreamt of becoming a fashion designer.
"There was no doubt about going to a fashion design course after I finished high school," she told Vulcan Post. "My parents didn't agree with this course, but I insisted or else I wouldn't go for further studies."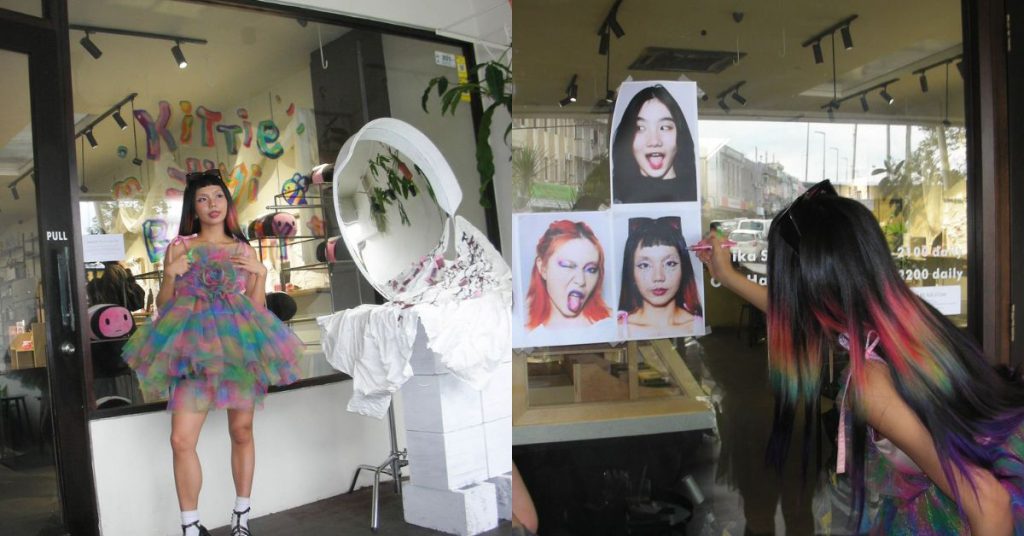 Yielding to her desires, Kittie's father actually borrowed money from her aunt to fund her course, as they can be quite costly, Kittie shared.
"That's when I promised myself not to let my dad down."
And considering where she is today, it's safe to say that she has proven she was right in her decision to go down this route.
From blogger to stylist to an entrepreneur
It's understandable why her parents hadn't been supportive at first, though. Kittie herself pointed out, "Obviously, fashion is not the most stable industry. But there's a lot of potential to grow and to educate."
Becoming a blogger happened quite organically for Kittie Yiyi, she said. It started when she and her colleague decided every Friday was a "dress-up day" to the office.
"We took pictures and uploaded them to our own blog. We talk about our outfits and that's where I started to get noticed by the public, probably because of my crazy outfits," she mused.
In 2014, she released her debut collection, and by the next year, she had a runway show in NanJing Fashion Week. Then in 2016, she had a runway show in Vancouver Fashion Week.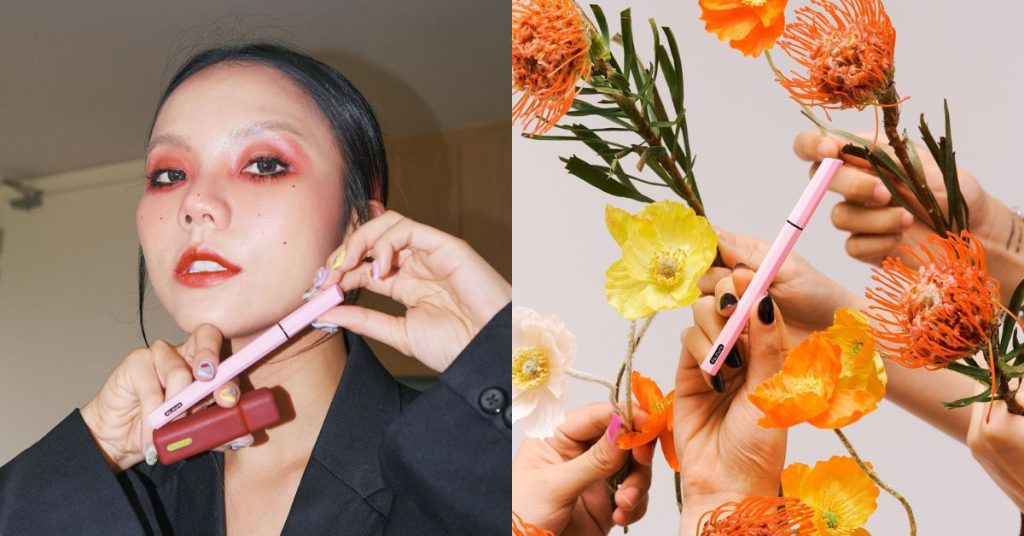 By 2017, she had her first showroom in KL, and in 2018 her products were sold in China.
Throughout these years, Kittie has witnessed various trends and continual growth in the local fashion industry.
She shared, "The fashion scene has changed a lot since the day I joined. The fashion scene in Malaysia was a lot more conservative back then, right now people are more open to different styles and people are willing to try on themselves."
However, as it did for many people, the pandemic changed everything.
"Clothes had become so unnecessary during the pandemic, everyone was just more health-conscious," Kittie pointed out. "It hit me and the business hard. I wanted something that can sustain my business and can relate to my life."
With that, she started a new brand—Kittie Yiyi Beauty.
Redefining beauty
"I born w' eyeliner," a line in Kittie Yiyi's Instagram bio reads. True to that, if you scroll through her posts, nary a picture of her is without her signature eye look.
Because of that, the first product that was launched by Kittie Yiyi Beauty was the eyeliners.
Characterised by pink packaging and fine tips, there are six liner colours in total, each of them carrying unique names such as Little Women, Big Sis Energy, Make A Wish, and more.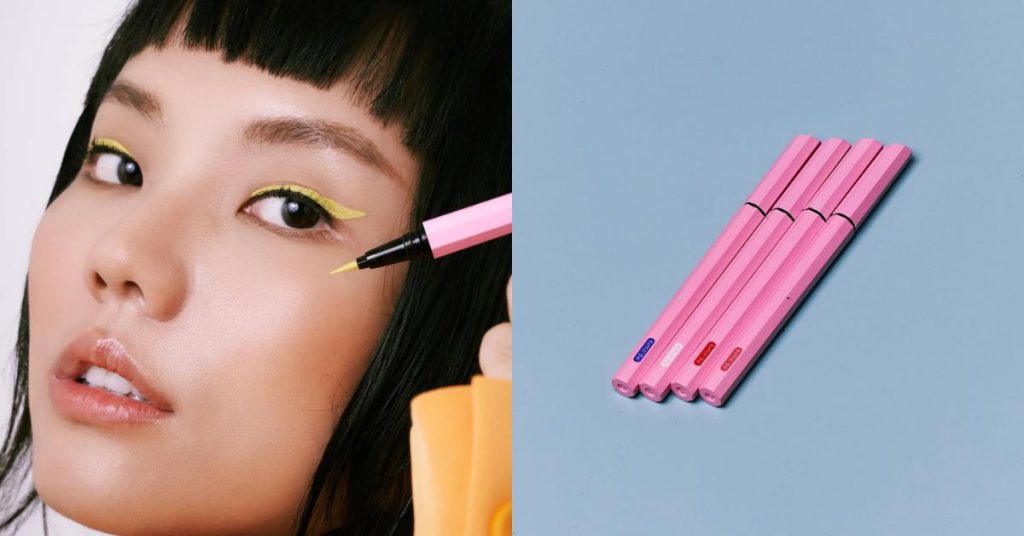 Particular about the quality, it took about three to five rounds of prototypes for each product before they were finalised.
The makeup brand has since launched liquid lip products, too.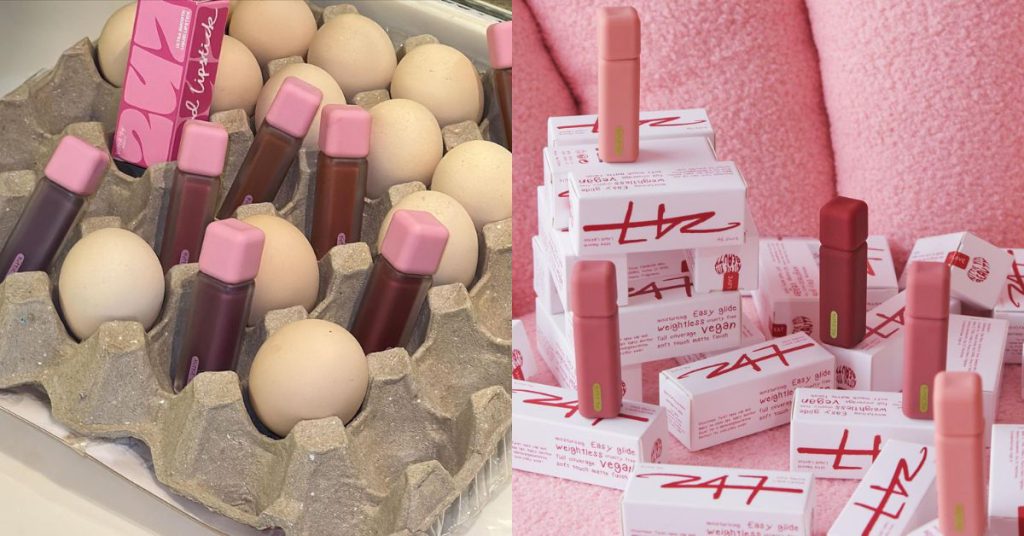 Makeup is quite the big market, though, with both local and international brands and products easily available in Malaysia. Compared to the other brands, Kittie Yiyi Beauty still manages to stand out, in part thanks to the entrepreneur's own identity as well as the products' identity.
"Definitely, we have more creative value than the commercial value right now," Kittie admitted. "We care a lot about our products' personality. I mean we wish to give every product a life, a character, a name."
"I want to bring my value to my consumer. The joy of making yourself beautiful by makeup. I want to encourage people to be who they want to be. I want people to feel joy just like how kids draw and paint freely without any worries on how people judge their artwork. "
A night in Kittie's shoes (and dresses)
One of the newest notches in Kittie's belt of ventures is Rent With Kittie, a clothing rental service that lets people rent pieces from Kittie's collections.
"People always come to me and say, 'Hey, I love your brand so much!' but they won't buy a thing because of how loud the pieces are and the slightly high pricing," Kittie explained.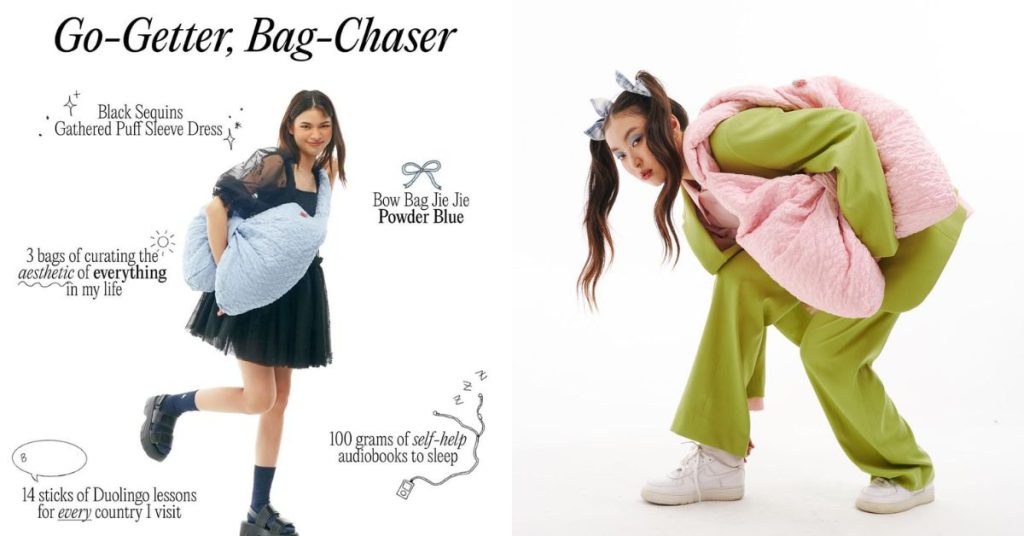 On top of that, due to the unique nature of her pieces, the clothes may only be worn one time and spend the rest of its lifespan in one's wardrobe.
Thus, Kittie decided to offer a new experience, turning all her archive collections into a rental service.
"I want them to own Kittie Yiyi and feel happy to have it even for a night," she expressed.
On balancing the numerous hats
One way to describe Kittie's journey so far may be "organic". She never expected to be wearing so many different hats and balancing so many roles, but everything happened so naturally that she felt she could only keep moving forward.
"In the beginning of being an influencer and designer, it was really hard for me to focus and juggle," she shared. "Most of the people were advising me to choose only one career in the earlier years. I couldn't make a decision until now."
So how does Kittie do it all, from being a designer to an influencer, as well as an entrepreneur?
In the early days, Kittie said she sacrificed a lot of her time to take on influencer jobs, as those were able to provide a faster return compared to her brand.
"As I need to sustain my life, I need to really work hard in my influencer area. It was everything to me as an influencer because it helps fund my brand too," she pointed out.
Now, she sees it both as part of bigger cycle.
"If I weren't an influencer, I wouldn't be able to even fund my brand in the beginning," she said. "If I weren't a designer, I wouldn't have added value to my influencer career. I'll try harder to balance both roles everyday."
To balance everything, Kittie gives herself a very strict schedule to follow and has become even more disciplined. However, having that structure doesn't mean that the entrepreneur is rigid.
"I should say with the ever-changing world we are in now, we can't always stick to one plan," she mused. "The plan is dead, the human is living. When the opportunities hit, catch it and groom it."
Growing the brand sustainably
Another role that Kittie has to balance is being an employer and leader. Kittie now leads a team of eight, including herself, whereby everyone is involved in all the brands.
"The biggest challenge being an employer is having the stress of looking at the business growth and branding part," she said. "But to my employees, I've always appreciated how much effort they have put into my brands. They are part of the reason I wanted to bring this brand to another level."
Having spoken to other creatives, a challenge I've heard of from them included growing and scaling their own brand. This may be because it's challenging to stick to your artistic guns versus going for something that is more commercial and mass-friendly.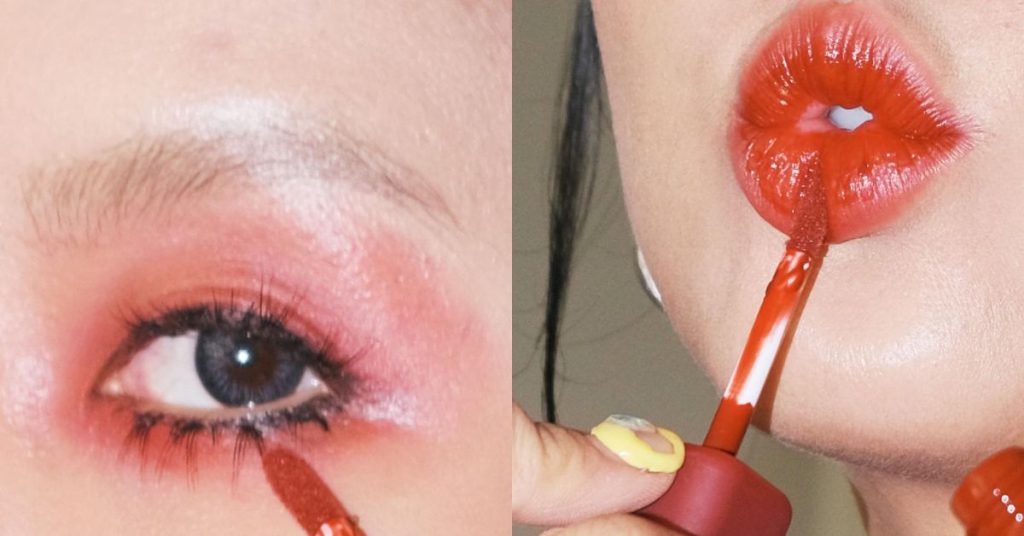 This is something that Kittie resonated with.
"How good it is if I don't have to think about the profit side," she mused. "I always wanted to make everything crazy and loud. Unfortunately, reality doesn't work this way. After many years, I've learnt to balance the value between commercial and creativity."
While it was difficult to make these compromises in the beginning, the designer has since learnt to be more aware of what's relevant to society while staying authentic to her personal style.
"Mix them together and definitely you can find your way to profits," Kittie concluded.
With this balance, Kittie hopes to grow her brand and make it a well-known one locally in the next five years. After that, she hopes to take her creations to an international level, and help the local scene to grow together.
Featured Image Credit: Kittie Yiyi