REXPERIENCE (RXP.KL), an immersive digital art gallery in the former cinema hall of REXKL, officially launched on September 15, 2023.
Located in downtown KL, the 8,800 sq ft gallery's first art exhibition is titled "Other World", and features multiple local and global artists, such as Julius Horsthuis, Fahmi Hosnan, and Colas Fiszman.
With three main exhibits and interludes, each show lasts approximately one hour and promises a "transformative experience" that honours the limitless possibilities of art.
RXP.KL's press release described the exhibition as an immersive journey that takes visitors through cosmic, natural, urban, and abstract dimensions, offering a transcendent escape into realms of enchantment and creativity. 
Rather than the traditional art gallery experience where you roam about from art piece to art piece, RXP.KL is more of a seated experience where you watch the screens and projections change before your eyes, taking you on an audio-visual journey.
"At REXPERIENCE, we're redefining what an art gallery can be—it's a chance to step into a world where technology and creativity meet in amazing ways," said RXP.KL's CEO and Creative Director, Sébastien Jurkowski.
"Our vision is to create exhibitions that spark discovery and inspiration amongst art lovers, young innovators, and travellers in search of genuine creative, cultural and shared experiences." 
A new art space for creatives
We were able to experience Other World ourselves on the launch day. The exhibit is broken down into three main parts: 
"Annihilation" by Colas Fiszman and Jonas Margraf
"Foreign Nature" by Julius Horsthuis and Ben Lukas Boysen
"Yume" by Fahmi Hosnan and Ashish Khilnani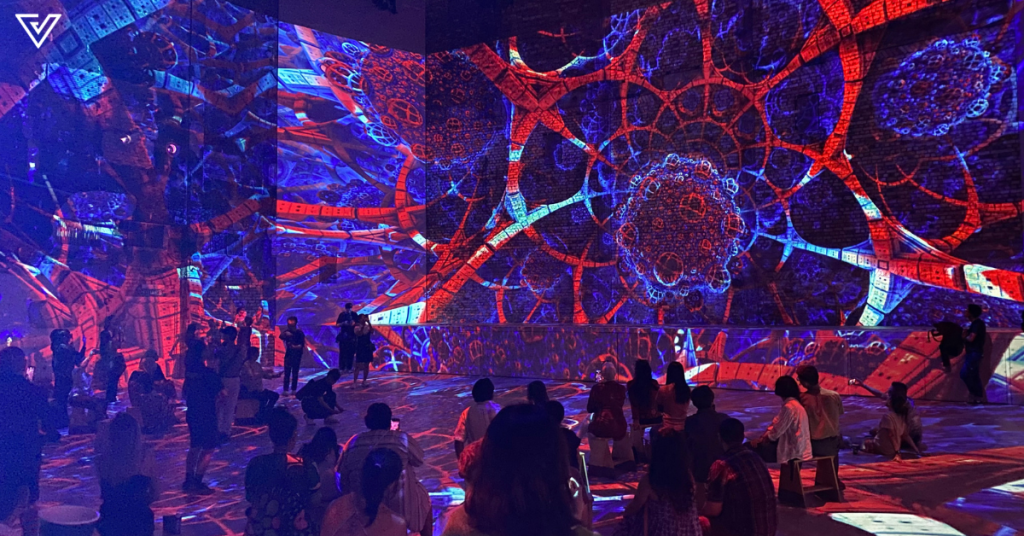 The "Foreign Nature" exhibit is an exploration of intricate fractals that unveil the hidden geometry of the universe. Julius Horsthuis crafts immersive encounters where self-similar shapes and patterns emerge.
It's accompanied by Ben Lukas Boysen's specially composed soundtrack, which heightens the sensory journey and evokes altered states of consciousness, akin to "psychonautic experiences", RXP.KL stated on its poster.
Following that is "Yume", a creation by RXP.KL that invites visitors on an journey through history's cherished artworks. The exhibit reimagines traditional masterpieces through projection and motion, forging a connection between past and present.
Lastly, "Annihilation" blends dance, technology, and music to create a captivating narrative. The exhibit delves into a realm where innovation and consequences merge, painting a vivid picture of humanity's complex relationship with technology.
Along with those are intermittent interlude artworks featured between shows by both global and local artists. RXP.KL describes these as providing moments of contemplation and connection, ensuring a complete and immersive experience.
Some background on RXP.KL
Co-founded by Sébastien and Eugene Yeo, RXP.KL leverages the duo's decade-long dedication in exploring new media through technologies.
It was established in collaboration with REXKL co-founders and architects, Shin Chang and Shin Tseng, who continue their mission of adaptive reuse and community building within the REXKL space.
Together, they aim to revolutionise the traditional art experience, as well as to transform the historic cinema space into a renewed hub for cultural exchange and community engagement.
This includes utilising technologies like Unreal Engine 5, TouchDesigner, spatial audio systems, and Lidar (light detection and ranging) sensors. "These technologies enable the art to breathe and evolve, inviting visitors to become co-creators in unfolding narratives," the press release stated.
"RXP.KL serves as a hub for exploration and lifelong learning. Here, you're not just an observer; you're a participant in a shared journey of artistic discovery and growth."
From past to future
"REXPERIENCE is transformative space that reimagines the legacy of REX Cinema. By adding an immersive art experience, we're not just preserving history, we're writing REXKL's future," Shin Chang said in the press release.
"This collaboration between co-founders Eugene Yeo and Sébastien Jurkowski will allow us to blend multidisciplinary art form and technology to create a new kind of entertainment and artistic expression."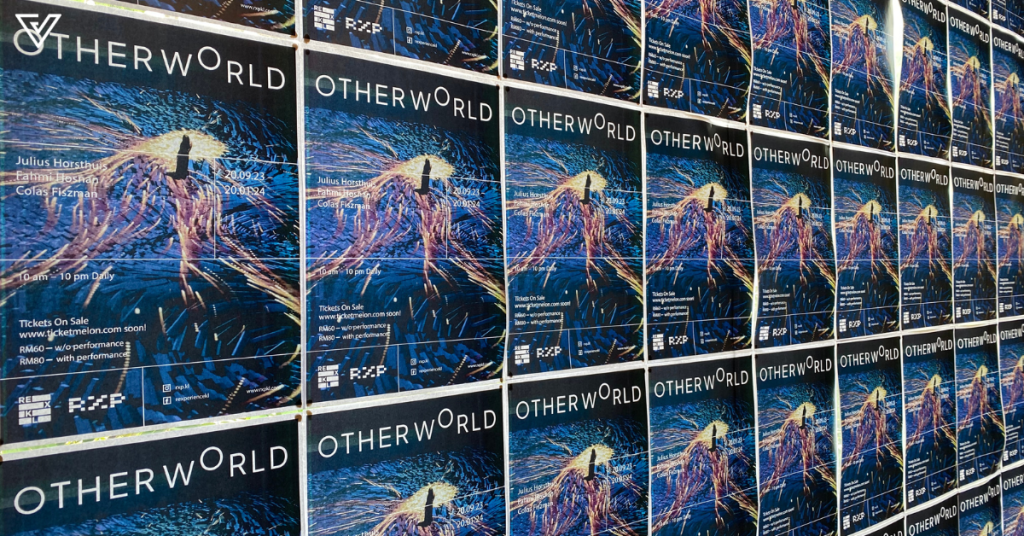 Having experienced it for myself alongside my colleague, Matt, we both agree that it's definitely something that you need to experience yourselves as words don't really do it justice.
We went in not knowing what to expect, but left actually hoping that the hour-long exhibition lasted longer.
RXP.KL will officially open to the public on September 20, 2023 and will be available for three months, ending on January 20, 2024.
The "Other World" exhibition will be shown daily by the hour, starting from 10AM to 10PM. Tickets are available for purchasing now at its website, with the pricing as follows:
| Without live performance | With live performance |
| --- | --- |
| RM60 | RM80 |
Children aged six and below can enjoy complimentary entry, but do note that they must be supervised by a parent or legal guardian at all times.
Featured Image Credit: Vulcan Post