Recently, I was able to try out the Jabra Elite 8 Active at a gym. Through a short but intense workout routine including jumping jacks and burpees, the session showcased just how well the earbuds are able to stay in one's ears during a workout.
This is thanks to the liquid silicone rubber material that encases the buds, making them fit securely in the ear. At 5g per bud, it's not the lightest on the market, but definitely lightweight enough to make it comfortable during workout sessions and for extended periods of time.
As promised in my first impressions article, I've since tested out the other bells and whistles of the Jabra Elite 8, and here are my thoughts.
How tough is toughest?
Jabra dubs these new pair of sports-focused earbuds as "the world's toughest earbuds", with a tagline of "nothing tougher". As always, Jabra has published the proof behind this claim, which might sound a bit lofty a first.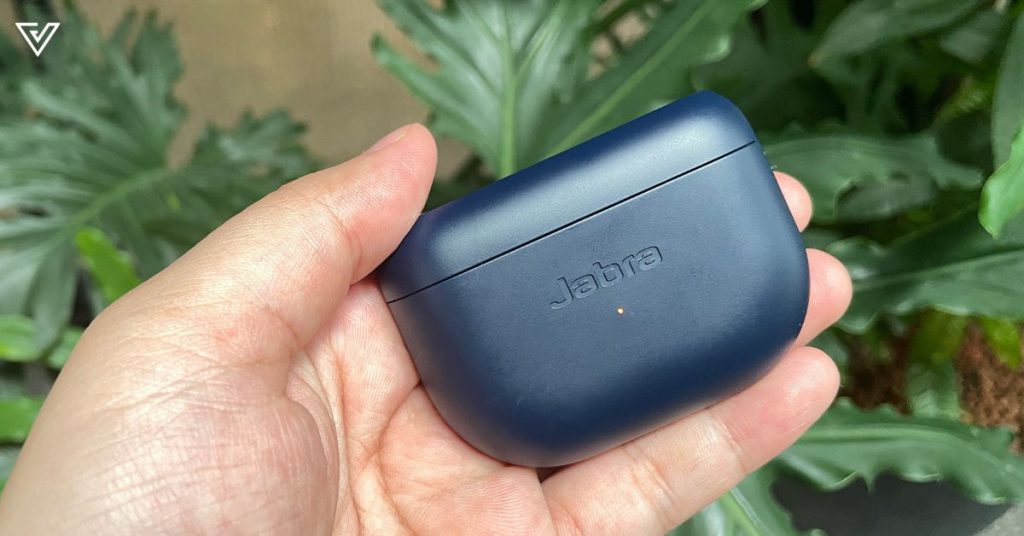 According to a document on Jabra.com/claims that's authorised by FORCE Technology, a tech consultancy company, Elite 8 Active was tested against seven competing products from the market-leading manufacturers in the business. These competitors make up 80% of the market.
The product went through rigorous testing—four branches of tests, to be exact.
Branch 1 included tests involving loose load vibration (bounce), temperature shock, temperature change, humidity exposure (damp heat, steady state), salt mist, drop, and charging.
Branch 2 involved IP testing for both the cradle (case) and the earbuds, rated IP54 and IP68 respectively. This means the buds are dustproof and waterproof, so you can dunk them under water.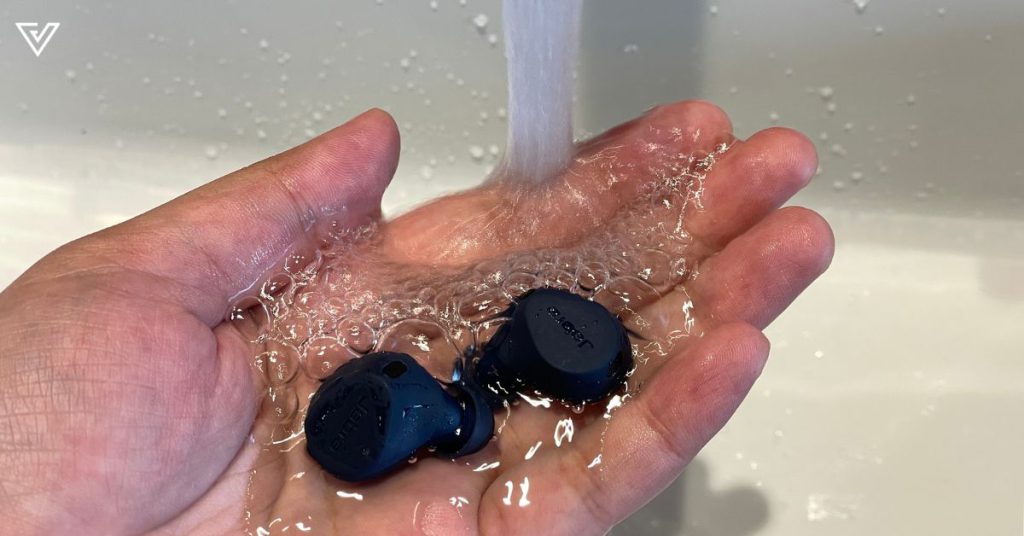 Branch 3 was the Highly Accelerated Corrosion Test (HACT), while Branch 4 involved mechanical tests.
With each branch carrying a weightage of 25%, Jabra Elite Active 8 was reported to score "generally higher than any of the other tested products".
So, there you have it—proof that these buds are worthy of the title of "the world's toughest earbuds".
But all these lab tests aside, how does it translate to real-life situations? So far, I've dropped (ahem, accidentally) the buds once or twice, and they've been perfectly fine. No scratches on the case, and definitely none on the rubber-encased buds.
So far, every time I've dropped the buds, the case hasn't popped open either—an issue I've faced with my old AirPods that resulted in it falling off the 19th floor of an apartment corridor…
So, yes, as a person prone to clumsiness, I've been pleased with just how tough the Jabra Elite 8 Active have been.
Sound quality that doesn't miss
As expected from Jabra, the sound quality of the Elite 8 Active doesn't fall short compared to its other devices.
Alongside the Jabra Elite 10, which has yet to be released in Malaysia, these buds are also among the first of Jabra's inventions to be equipped with Dolby Atmos' Spatial Sound technology.
Compared to the previous Jabra buds I've used, namely the Elite 5, the audio quality and immersive-ness is rather comparable. That is to say, it's really good. I love the bass of Jabra's buds, which genuinely lets me feel the vibrations right down to my feet.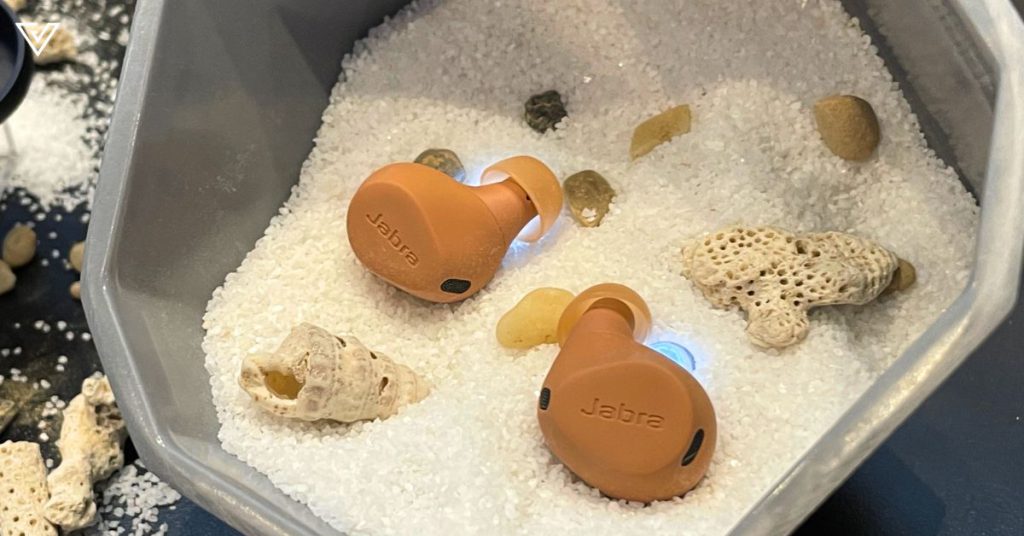 While the upcoming Elite 10 flagship buds will feature Dolby Atmos' head tracking tech, the Elite 8 Active don't. I've experienced similar technology in the Samsung Galaxy Buds2 Pro and found it fascinating, so I'm quite intrigued to experience what the head tracking will be like on the Elite 10.
The Dolby tech is supposedly toggleable but I haven't been able to find that setting on the app.
The ANC isn't anything to shout about, for Jabra's standards. It blocks out enough, though I can still hear the clacking of my own keyboard even over music. But maybe that says more about my typing force than anything else.
Except for when it's glitching
After testing out a number of devices, I've learnt that some glitches tend to be unavoidable.
For this pair of earphones, an issue I ran into a couple of times is that one ear would suddenly switch modes (i.e. from HearThrough to ANC), making for a very uncomfortable balance. Or, one ear would just suddenly stop playing, even though it's fully charged.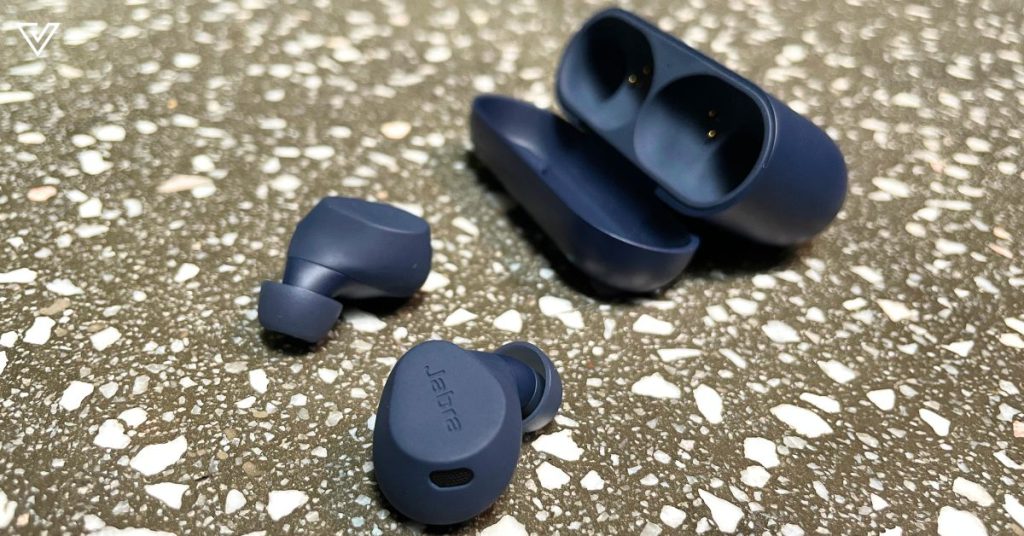 The app itself tends to glitch out for me too and doesn't let me select the other sound modes. While pressing the left earbud still lets me do so, the buds still don't reflect the true sound mode I have the buds on.
Less of a glitch and more just a qualm I have, the buds tend to dip in and out of ANC mode when I have it on HearThrough mode. I think it's because it senses a loud noise such as strong wind or my raucous typing, but I dislike how that scares me and I can't find a place to turn that setting off.
The verdict
At the end of the day, I'm willing to overlook these small issues because of just how nice and comfortable I find the earbuds. The sound quality is great, and as a true ASMR lover, I do love the immersive and premium sound quality Jabra seems to always provide.
The battery life is fantastic too. With ANC on, it gives eight hours of playback and 24 more hours' worth of juice in the case (making it 32 hours altogether). I've used it daily for a week and have only needed to charge it twice.
Five minutes of charging gives up to an hour of battery too, which is great for someone impatient and forgetful like me.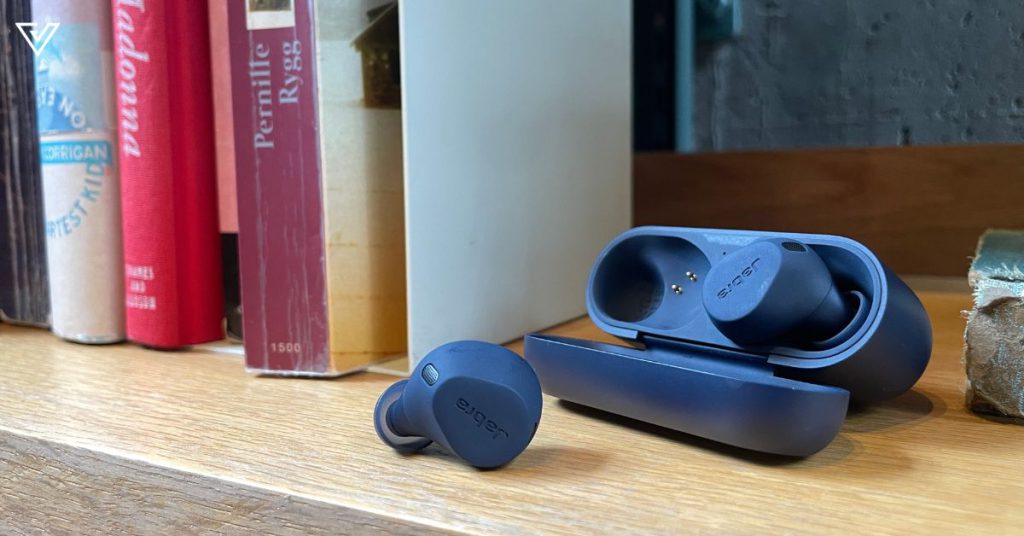 There are small quality of life elements too like the fact that the buds now don't sport lights that I dislike—though that's supposedly to encourage more use of the Jabra Sound+ App.
While the Elite 8 Active would be more superior for the fitness-minded person (or the very clumsy ones), with Jabra Elite 10 (probably) coming to Malaysia soon, it's worth thinking about whether you should save up for that pair instead.
The Jabra Elite 8 Active are priced at RM1,049 and will be available in Malaysia at the end of September, but are already available for preorders on Lazada and Shopee.
There are three colourways in Malaysia—Dark Grey, Caramel, and Navy—though there seems to be a lighter grey option globally.
| Pros | Cons |
| --- | --- |
| Highly durable and tough | Some glitchiness with the buds and the app |
| Fully waterproof and dustproof with an IP68 rating | |
| Great battery life | |
Learn more about Jabra Elite 8 Active here.
Read other gadget & product reviews we've written about here.
VP Verdict is a series where we personally try and test out products, services, fads, and apps. Want to suggest something else for us to try? Leave a comment here or send the suggestion to our Facebook page.
Also Read: Samadhi Retreats' carnival on Sept 30 will feature 80+ canape options & free-flow beer