Back in 2011, Yi Mann was representing Malaysia in an international guzheng competition in Hong Kong, where she won the silver medal. And during this trip, she was invited by her friend to watch a Malaysian performer.
That performer was Alex, a multi-instrument artist who was collaborating with various international artists at the time.
The two then met on that night itself and Alex sent her a Facebook friend request the next day. After a year of being each other's muses, they finally got together and were hitched in 2016.
And in the middle of that, Rockstars Production was formed in 2012.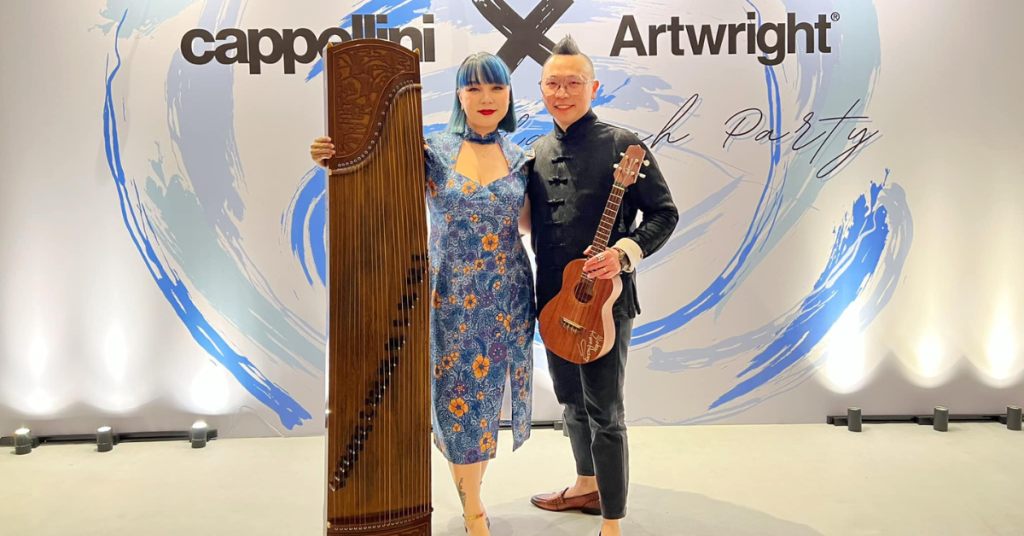 "It started off as a fun thing," Yi Mann shared with us. "Since Alex and I [had] just started dating, we talked about making music together. We sat down one day and tried to pair the guzheng with different instruments."
With Alex being a multi-instrumentalist, he experimented with guitar, bass guitar, percussions, and finally ukulele.
Loving how the ukulele and guzheng complemented each other and blended together as a whole, the duo stuck to the idea and the rest is history.
Booked up until next year
I first came across Rockstars Production online through one of their music covers on Instagram, which is how I've seen a number of international acts get their start. But interestingly, the band told us that they began by playing at wedding gigs and private events.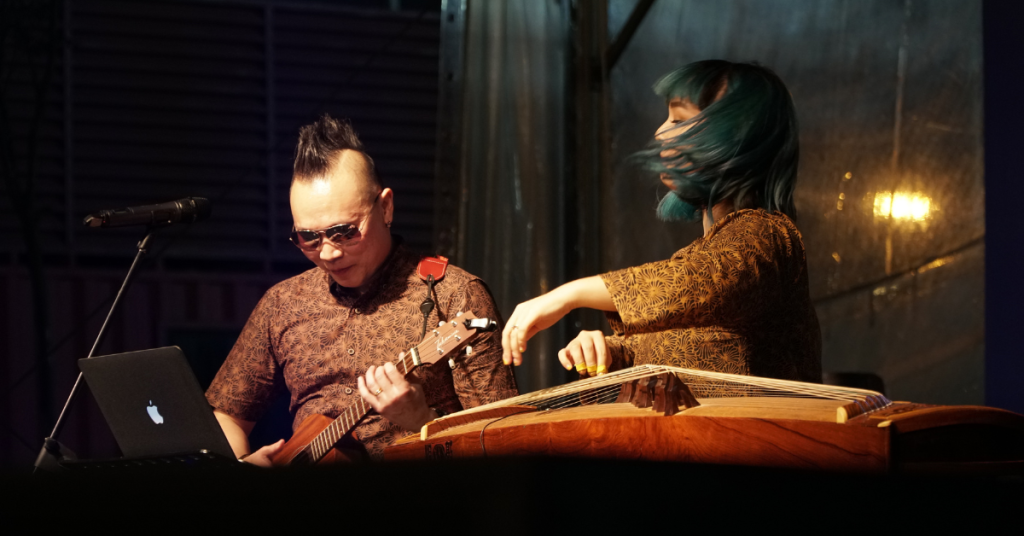 And from our interview with them, this seems to be the band's main focus. In fact, they're occupied and booked for almost every weekend from the time of writing up until December 2023.
Some of their best achievements include winning in Amway Malaysia's Y Xpress Talent competition, where they performed in front of a 20,000-person crowd.
"We recently had a sold-out show at Titi Jazz and Music and it was really heartwarming to see that people that we do not know actually purchase tickets to come watch us and support us because they truly love our music! We are really humbled by their support," the couple told us.
Another way the couple is diversifying their music is through their new fusion ethnic band called Naungan.
Comprising the zhongruan, sape, sitar, tabla, rebana asli, and the guzheng, the band serves as a platform to highlight instruments traditionally played by various ethnic groups in Malaysia.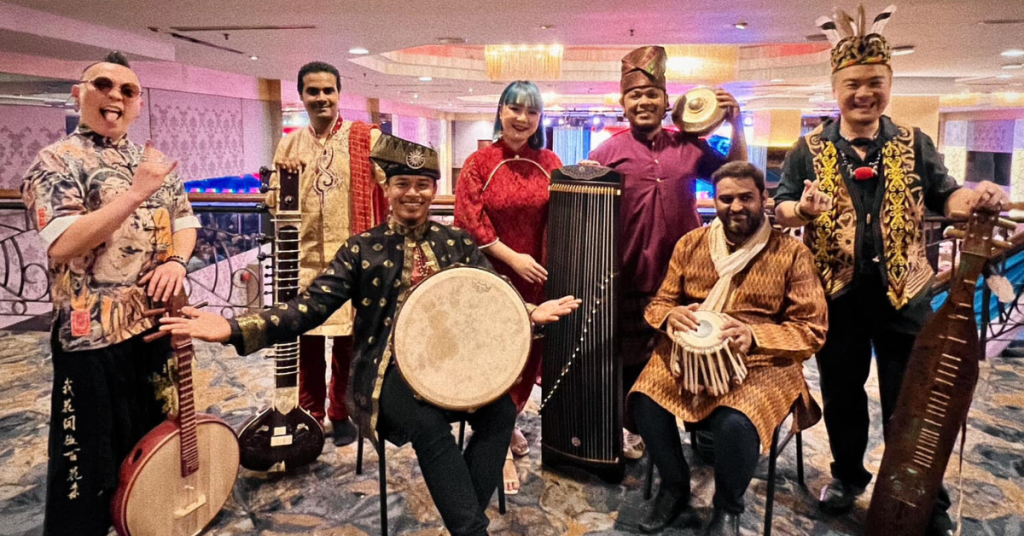 Speaking to Vulcan Post, Yi Mann and Alex explained that they gathered these musicians last year to shoot a music video covering "Malaysia" by Faizal Tahir, in hopes of spreading racial harmony through this project.
While it's hard to gauge whether that specific goal is achieved, the pair happily shared that the music video garnered over ten thousand views with lots of positive feedback. And much to their delight, Faizal Tahir himself also endorsed it.
Beyond just creating new blends of music
Rockstars Production's choice of sticking with the guzheng isn't done just out of pure entertainment. The band's core objective is to familiarise the younger generation with the traditional instrument, while also pushing the boundaries within the local music scene.
"We aim to inspire curiosity and interest in this traditional instrument among young musicians, showcasing its versatility through fusion with contemporary elements," they expressed.
By leaving a lasting impact on the music landscape, the duo hope to enrich this cultural heritage and encourage cross-cultural exchange in Malaysia. And ultimately, their goal is to create meaningful music that resonates with people on a deeper level.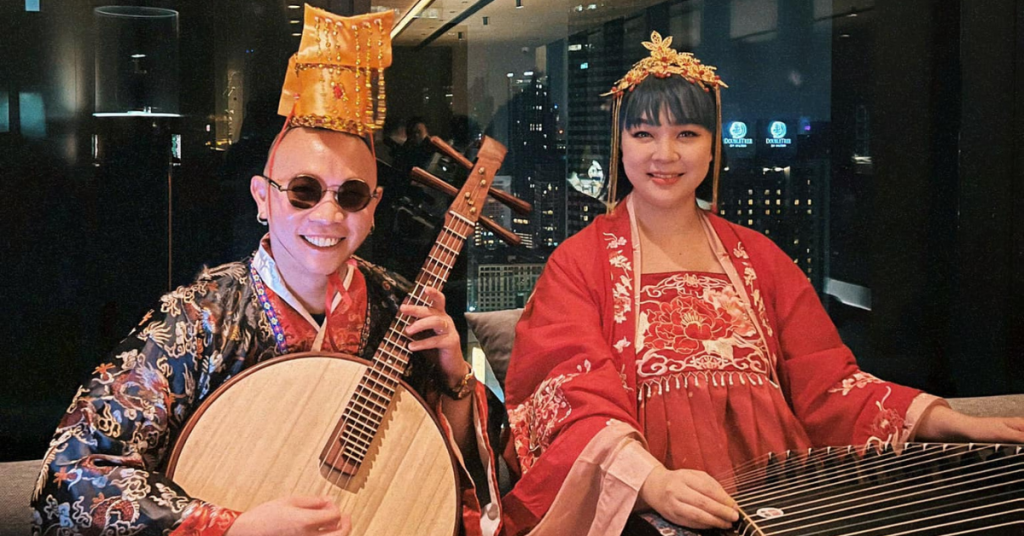 "Now that we have a child, it is definitely our top priority to strive hard and earn more money for the family. So we are always working hard to promote ourselves in hopes to land more job opportunities."
There's still hope in the local music industry
That said, the duo confided that it's not easy to maintain a stable income if they don't have regular gigs and teaching sessions.
As Rockstars Production is currently not tied to any musical labels yet, their main challenges revolve around marketing themselves. This includes getting their name out there, securing gigs, and performing said gigs at the end of the day.
"We'd definitely like to be signed and have a manager to assist in the marketing side, so we can focus fully on producing great music to our audiences," they said.
Both Alex and Yi Mann expressed keen interest in being more involved in the band's artistic development. To reach that, they plan to invest time and effort into expanding their music skills and knowledge.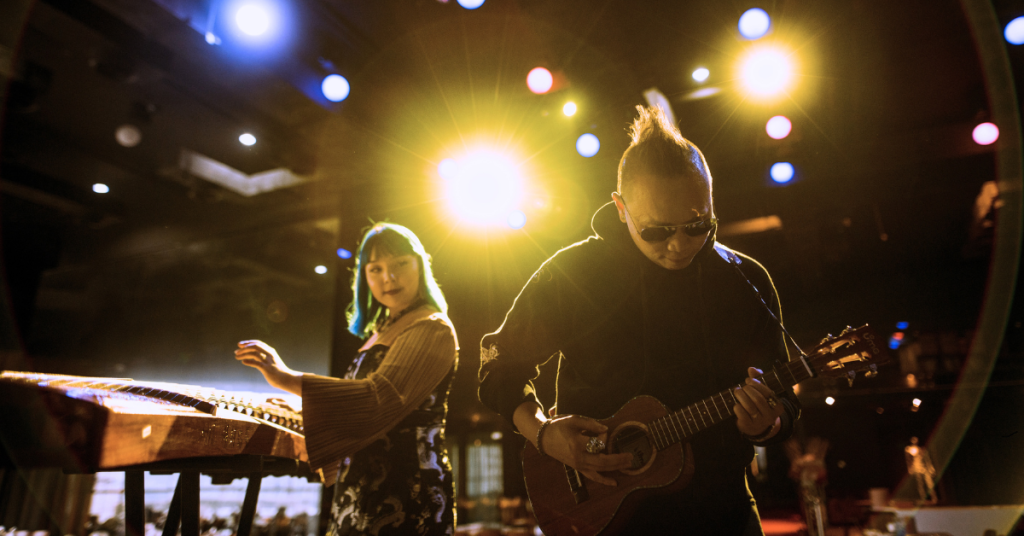 At the same time, they intend to share that knowledge and skills with others through teaching music, conducting workshops, and mentoring aspiring musicians. These are just some ways they hope to give back to the music community and contribute to the growth of other artists.
Other steps that they believe would nurture homegrown talents in the local music industry include mentorship programmes for emerging musicians, collaborative spaces for industry players to network, and having better funding and policies for the local artists.
"Countries with larger music markets and established industry hubs may offer more opportunities for exposure and success. However, that doesn't mean success is impossible in Malaysia or any other country with a smaller music market," the couple stated.
While the local music industry isn't as prolific as those abroad, it's interesting to see how the band has continued to persevere and grow for over a decade. And I personally hope to see more interesting instrumental pairings from the local space, especially those with the intention of highlighting cultural traditions.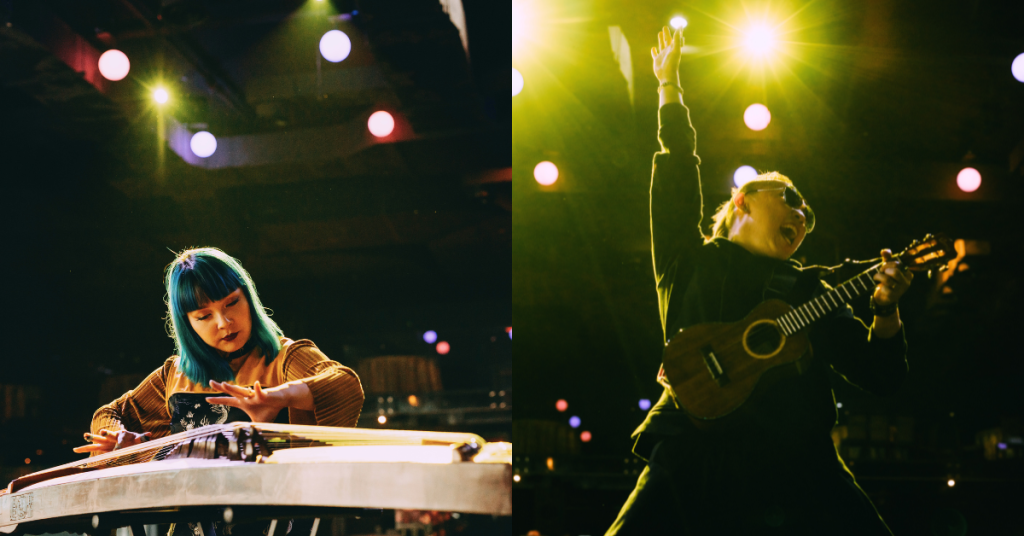 Learn more about Rockstars Production here.
Read articles we've written about Malaysian startups here.
Featured Image Credit: Rockstars Production