Usually, when businesses pass the threshold of being 10 years old or above, it's a cause for celebration. This is the case with Bisou Bake Shop (Bisou) who is proudly commemorating its 16th year of being in the baking industry.
But despite being a popular cupcake spot for city-goers and reaching this milestone, Debbra Lee, Bisou's founder, humbly expressed to Vulcan Post that she doesn't think they're a thriving brand yet.
"We are still small and still growing and still learning lessons. We are still here, which quite honestly is a miracle given the damage and setbacks of the COVID-19 years."
Regardless, the brand's maintained popularity throughout its 16 years in business is an admirable feat. Especially when you consider just how saturated the local dessert industry has become in recent years.
This is an observation that Debbra herself concurred with. The market has plenty of good competition in the form of new bakeries and home bakers.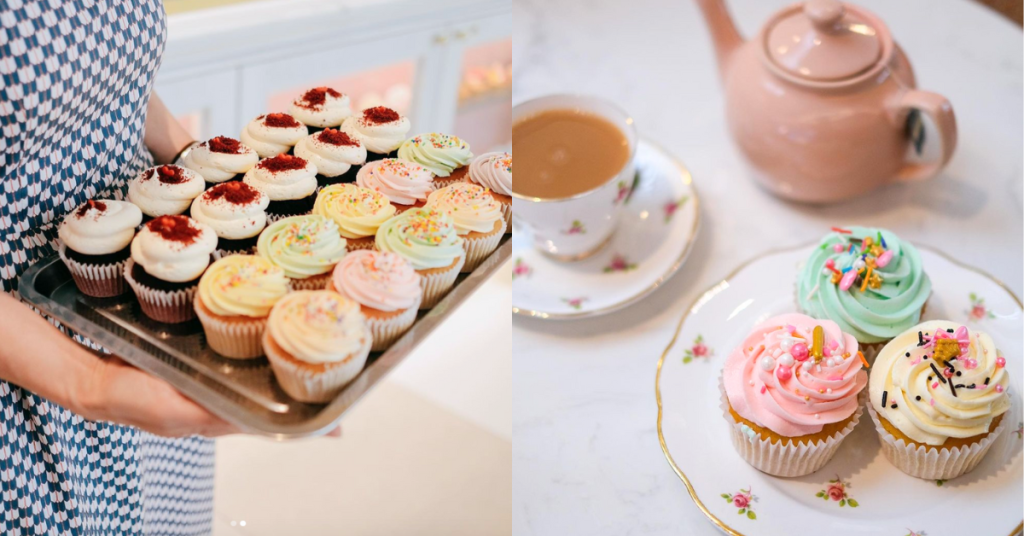 And yet, Bisou doesn't seem to be deterred by this, but is instead motivated.
"It is my strong belief that we must keep evolving and keep pushing ourselves to make better bakes that we are happy with. Listening to customers' comments and taking in the feedback that we receive to continually improve. We do our best. I believe that is all we can do," she stated.
It wasn't always about baking, though
Prior to starting Bisou, Debbra's first business was Fit For 2, a fitness studio for families that offered exercise classes for pregnant and postnatal women.
The latter exercise included the babies as well. For example, push ups would be done with the baby lying on the floor between the participant's hands.
Debbra shared with MakChic in an interview earlier this year that the idea stemmed from her own experience as a mum. She felt strongly about creating a community for mothers to support each other, "Because I really struggled with motherhood."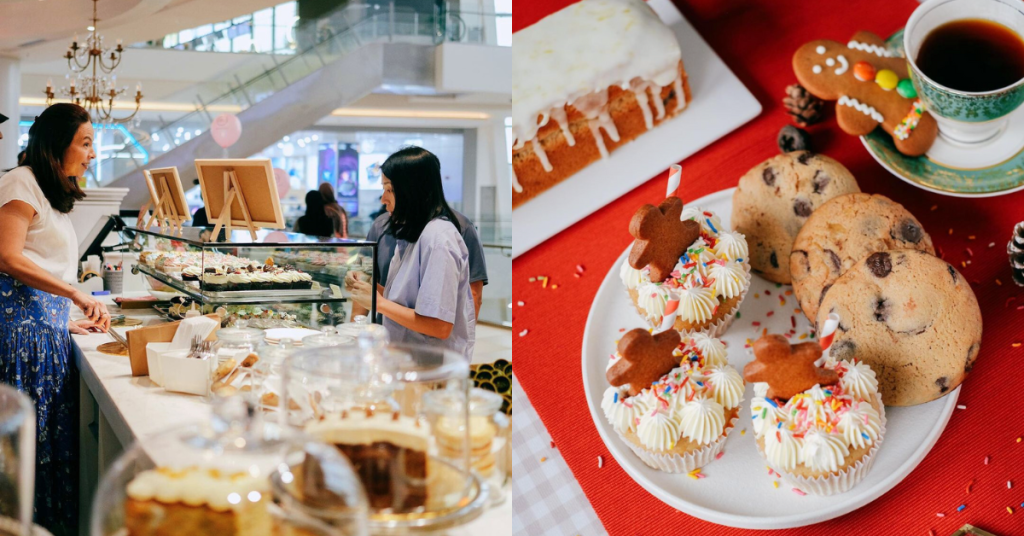 And part of Fit For 2 was an in-house cafe, where the cakes she baked at home were sold.
Some time after that, Debbra told us that she and her husband chose to pivot from the niche fitness industry and opened two restaurants. One called Bijou in Mont Kiara and another called Bianco in Damansara Perdana.
And as with Fit For 2, baked goods were always part of their menus.
Noticing the demand was more than she could handle herself, Debbra hired a chef and trained her on their signature "homestyle" baking.
But unlike the chef (who is still with Debbra at Bisou today), Bijou and Bianco didn't stick around for long. Speaking frankly to MakChic in the same interview, Debbra said she didn't like the restaurant model as it had too many variables that are difficult to control.
On the other hand, baking is more of a science and more predictable in a sense.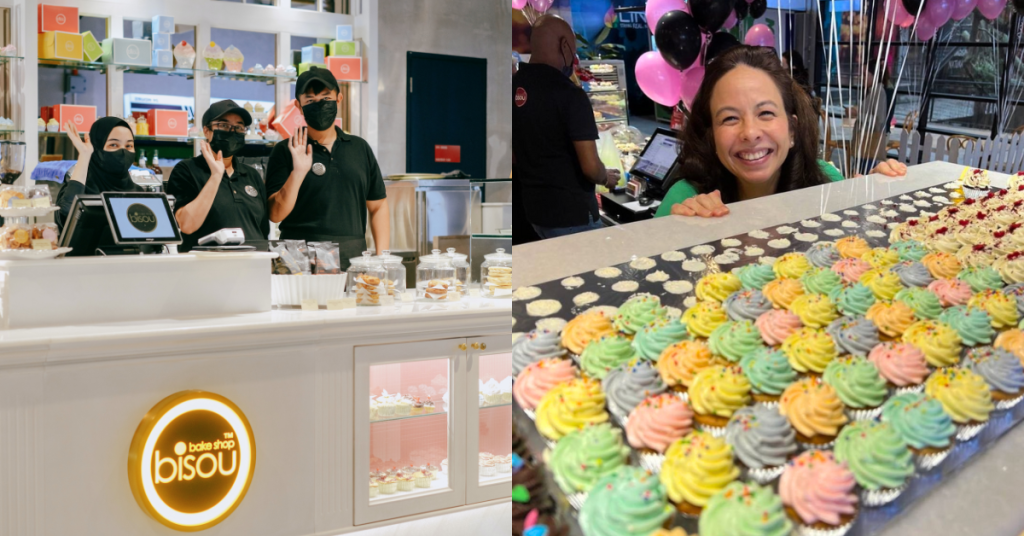 Hence, Bisou was launched in 2007 as a standalone cake shop.
Continuous innovation is the way to go
Both the Bijou and Bianco restaurants are no longer running, which I found to be surprising as they received quite positive online reviews from various bloggers.
To this, Debbra explained to us, "We continued with Bisou Bake Shop as it was a business model we felt we could manage the quality control, as all the bakes came from one kitchen and with very precise recipes and methods. It was also something we could scale up."
And scale up they did. Today, the brand has six outlets.
Sharing with us openly, Debbra named consistency as one factor in the brand's success. "Nothing has changed in how we operate. We make good honest cakes that taste as good as they look and service is warm and friendly. At heart, we are still the little cupcake shop but perhaps making a little more than we used to."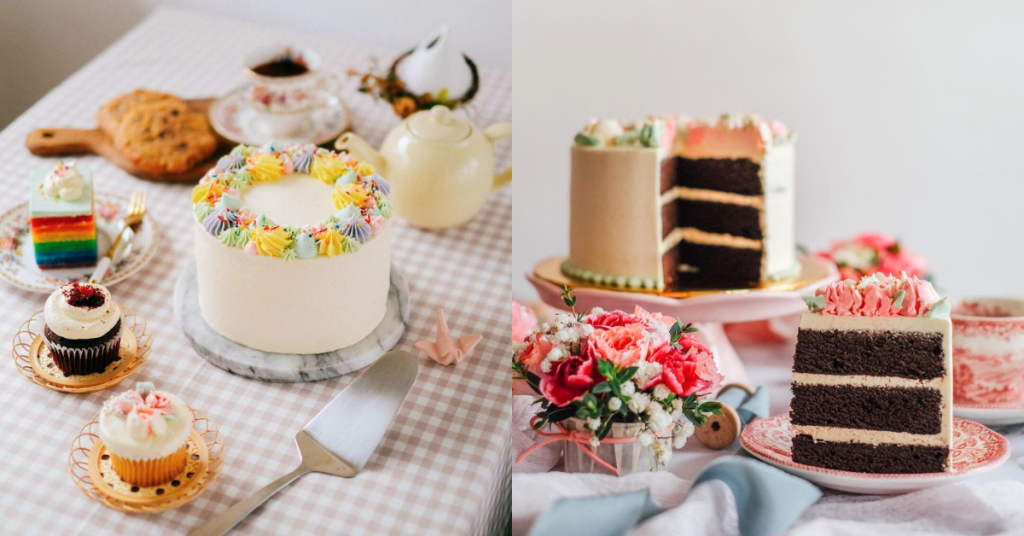 Besides that, their success is also related to Bisou's ability to adapt to the market demand. One example of this is the brand's shift to providing whole cakes up for sale.
The brand had been receiving feedback that customers wanted whole cakes with less frosting. And so they listened and got to work. These whole cakes are now as popular as their signature cupcakes.
Debbra further credited her Bisou team for continuously doing their best to innovate. "As long as our heart is in the right place and we are trying our best, and we are learning and growing."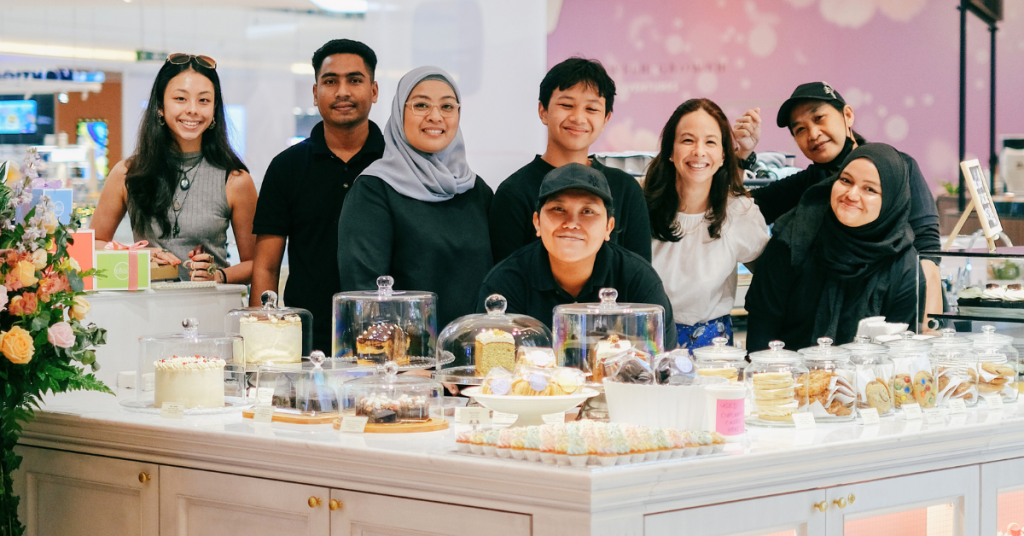 Taking it one step at a time
That said, the foodpreneur admitted that it has been hard work. There have been many variables and moving parts to running Bisou, and she saluted all SMEs who survived the struggles that the pandemic caused.
"Many see the success but do not see the struggle, so please know it has never been a smooth easy ride. Starting a business is exciting and scary at the same time. But it is the sticking power and the pivoting that allows you to keep going."
For now, the founder confided that Bisou doesn't have any grand plans for the coming years. And after our conversation with her, it seems that no matter what comes her way, Debbra will be taking it all in stride.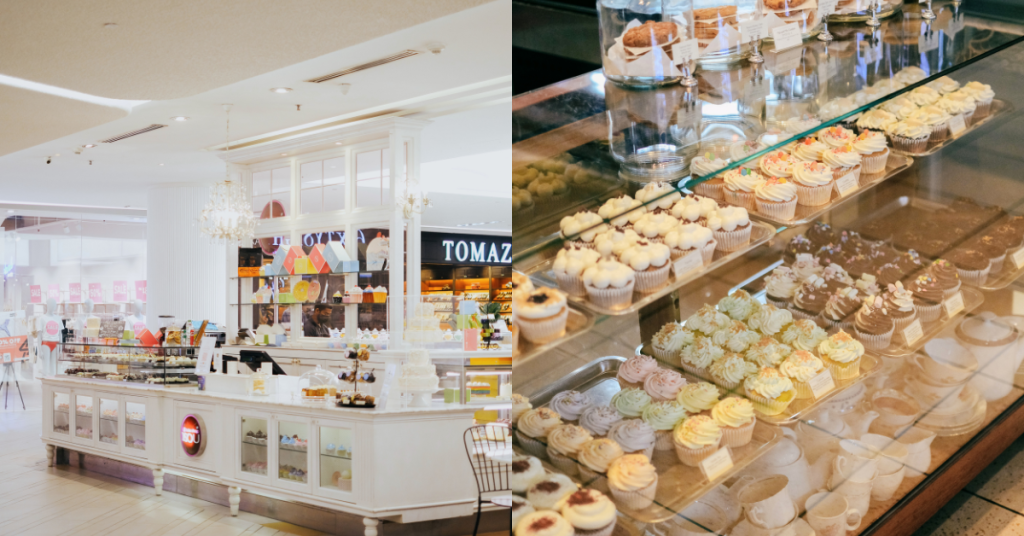 This year alone, the bake shop's iconic store in KLCC closed. But in its wake, three new ones opened, all of which she said were not planned.
"I do not know where we will be heading in the next five years or even ten years. All I know is we will continue to make the best cakes possible and serve our customers as best we can."
"My biggest wish is that Bisou continues to bring joy to many and she (the brand) continues to be part of customer's lives, be it a simple teatime ritual or family celebrations."
Featured Image Credit: Bisou Bake Shop