When you think of wayang kulit (shadow puppet performance), you probably imagine a shadow puppet performance telling traditional stories, like tales from the Ramayana and Mahabharata. 
But in Malaysia, we have Fusion Wayang Kulit that's been defying this status quo since 2012. They do it in the hopes of reviving the traditional art and introducing it to the younger generation.
In the beginning, there was Star Wars
Back in 2012, Tintoy Chuo (Fusion Wayang Kulit's founder) was invited by a close friend to join an art exhibition called "Designers Weekend" in Publika.
"He actually asked me to try to do something different, something cool for him rather than doing something normal. Because of this, I decided to take out one of the projects that I [had] KIV for a long time, since 2007 I think."
The idea? To combine shadow puppet with something "very different, very modern".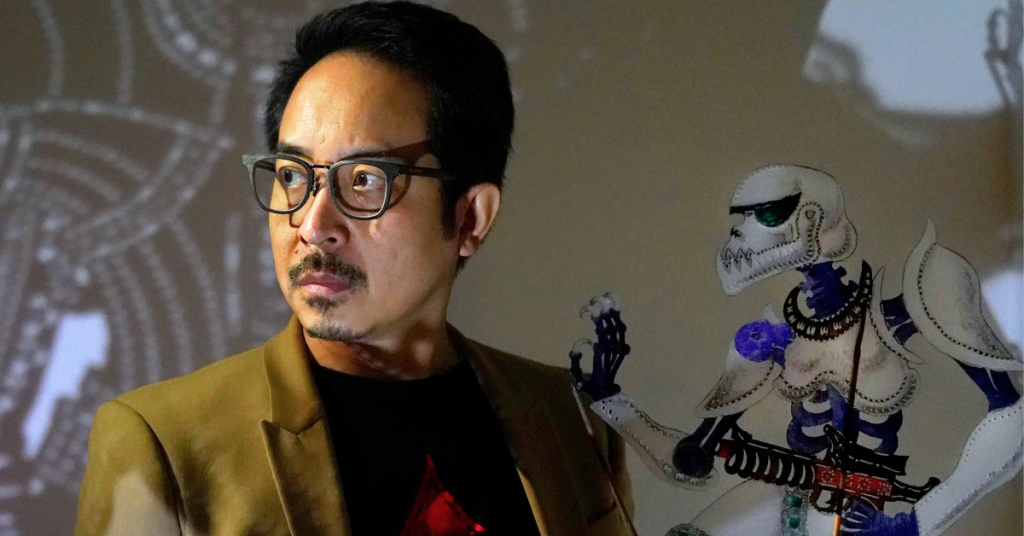 Since wayang kulit is traditional and ancient, he figured he needed to pair it with something futuristic and modern. And that's how he came up with the brand's first wayang kulit story.
"We looked at Star Wars because I'm a big fan of Star Wars. And well, a lot of people know about Star Wars. Even my mom knew who Darth Vader was," he chuckled. "So I took this concept and I looked for my good friend, Teh Take Huat, and said 'Hey, let's start doing this together. I think it's fun, it's crazy.'"
So they proceeded with the exhibition by making two Star Wars-inspired shadow puppets. Three months later, the pair managed to connect with a veteran tok dalang (master puppeteer) called Pak Dain from Kelantan.
Fun fact: Pak Dain is the 13th accredited Tok Dalang of the Kelantan Traditional Malay Shadow Play art school.
Wanting to stay true to the roots of the traditional art, Tintoy shared that he and Take Huat invited Pak Dain to join them. "When I met him in 2012 saying that we wanted to do this new fusion type of shadow puppet performance, he decided to come on board," Tintoy explained.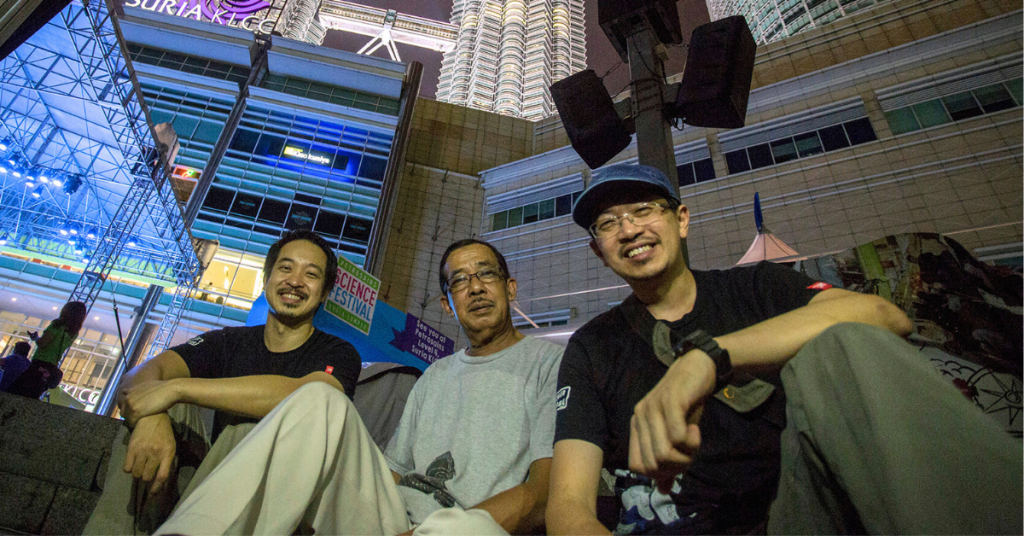 And not long after, they established the Fusion Wayang Kulit brand to revive the fading art.
Staying true to wayang kulit's traditional roots
Despite taking inspiration from characters of the modern age, Tintoy emphasised that everything at Fusion Wayang Kulit is done according to the principles of Malaysian wayang kulit.
Take the Star Wars-inspired wayang kulit (called "Peperangan Bintang") for example.
Tintoy explained that there are usually four types of wayang kulit stories—main story, branch story, inside story, and outside story. The latter refers to stories that don't have any connections to the traditional stories. "[Our] Star Wars-inspired performance is an outside story, so it's allowed."
In terms of the brand's shadow puppet characters, he shared that the brand takes a modern character and converts it into the shape and/or identity of Malaysian wayang kulit. This includes the character:
having a moveable front arm
having a claw (a hand with long nails) if it's a warrior
holding a representative tool of the character in its inner hand (e.g., Darth Vader will hold his signature lightsaber)
standing on a naga (a creature) if it's the main character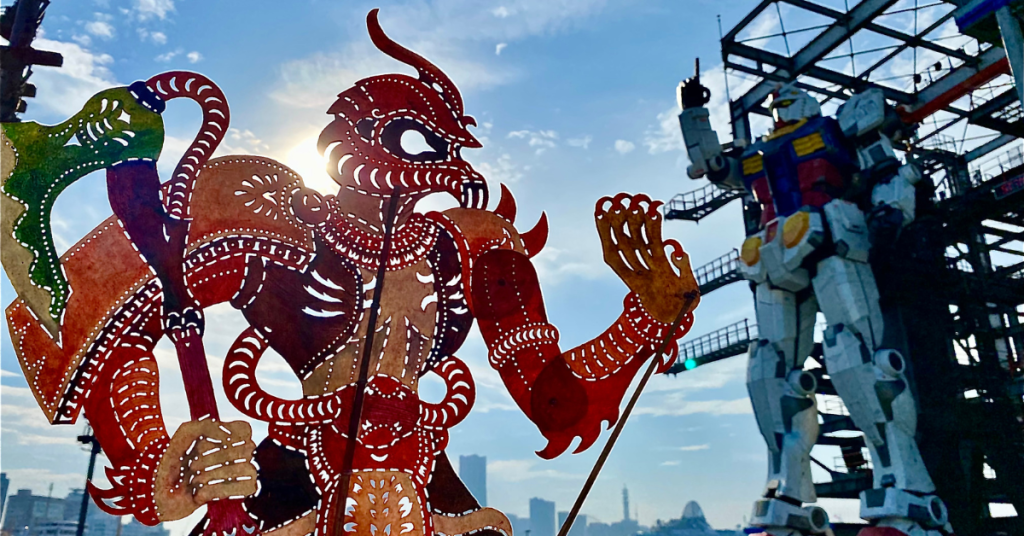 Each key step of the puppet-making process is done with the help of Pak Dain's expert eye and guidance. And each wayang kulit character is made traditionally by a master craftsman who's connected to the master puppeteer.
Aside from modern characters, Tintoy shared some other aspects that they've brought forward from the 21st century, such as using a projector instead of an oil lamp to enhance the visual experience with animated and coloured backgrounds. There's also the use of voice changers to perform non-humans like monsters and robots.
While this may differ from how it was done traditionally, he stated that they all fall in the category of enhancement. "The same goes to the use of microphones and speakers."
Taking criticism with grace and turning it around
Speaking to Vulcan Post, Tintoy shared that a major concern he had in the beginning was on how people would look at Fusion Wayang Kulit. More specifically, on how they'd perceive this project of theirs that was blending the traditional with the modern.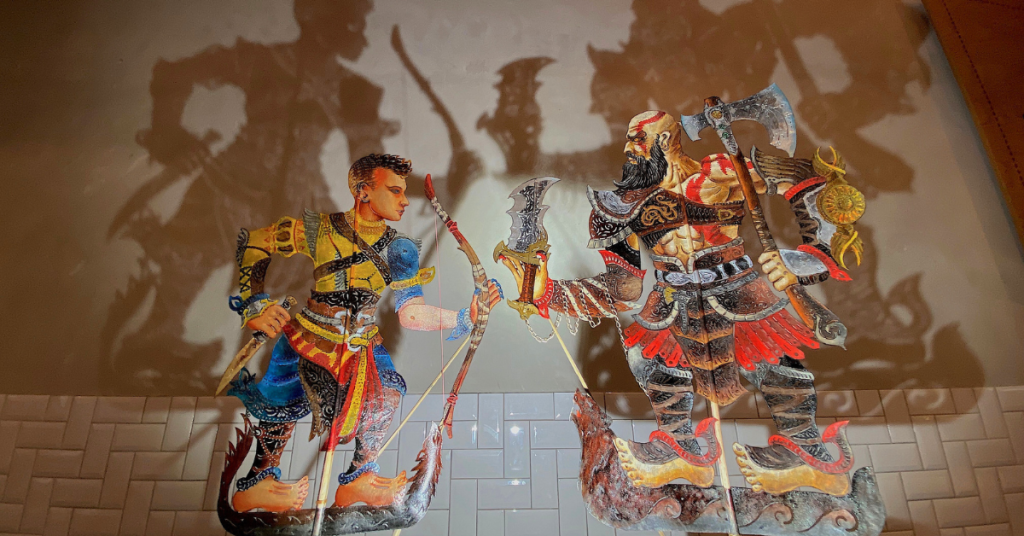 "The day before the [first] exhibition, I suddenly felt very heavy," he confided.
Tintoy remembered thinking, "Oh my god, am I creating something wrong? Am I doing something bad?" He was even worried that people would throw rotten eggs at them or accuse the group of destroying the traditional art.
Much to their relief, he said that they received a lot of good feedback which reaffirmed their beliefs that this concept (or formula, as he called it) works.
That said, criticisms and negative feedback are part and parcel of being in the arts industry. Everyone has an opinion after all, and they're more than welcomed to express it. So it's not surprising that the brand has faced its fair share of them.
Though their first physical showcase went well, they weren't quite as safe online. The founder told us that there used to be people who would message and email them in the beginning, asking questions like why are they destroying the art and why they don't respect the art.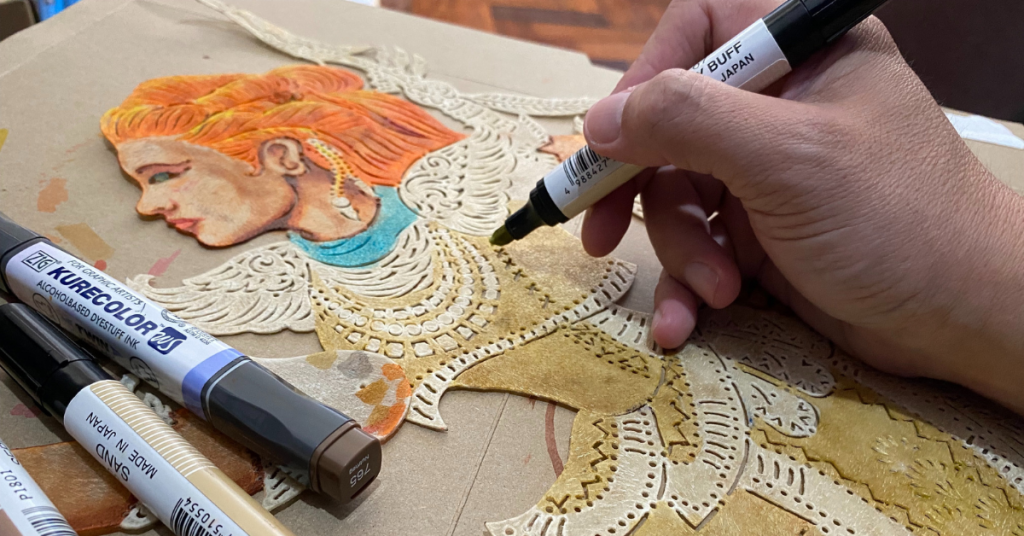 "When we received these, I wasn't sure what to do, so I brought this up to Pak Dain. He actually gave me a very good reply, he said that those people willing to message us means they care. If they don't care, they won't even want to write [to us], right?"
Taking the feedback with grace, Fusion Wayang Kulit then invited these people to the brand's wayang kulit performances.
"With them around [during the performance], they can see what we're doing and we can explain to them why we do this, why we do it this way. Then hopefully, it will actually clear their doubts," Tintoy explained.
It's by no means the end of the road
About a decade has since passed for the brand, and in Tintoy's view, there has been a significant shift in the public's awareness and appreciation for wayang kulit.
"10 years ago, even [most] Malaysians didn't know that we had wayang kulit. We have had it for more than 500 years and they don't know," he exclaimed.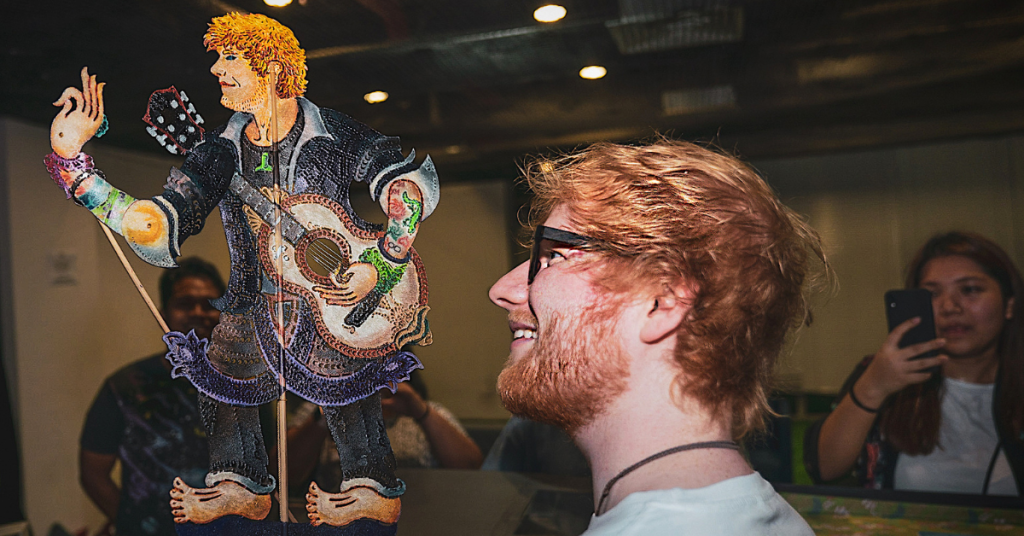 "And compared to today, we (Fusion Wayang Kulit) believe that we have spread awareness to quite a lot of people, youths as well, so they can know, 'Oh okay, we have wayang kulit and this is Malaysian style'. More and more people start to accept it and start to like it. So I think this is a very good thing, it's very positive."
Of course, he clarified that the brand's method of keeping the traditional art alive is just one way of accomplishing it. Some performing groups are still preserving the art in its original form, which is a good thing in his opinion.
As to what's next for the Fusion Wayang Kulit brand, the founder confided that there's much more that they want to accomplish. "There are still many projects that we can do, still many areas or frontiers that we can collaborate to push wayang kulit."
"So that is my approach, so that we can keep going and going, rather than stay still and be like, 'Ah, I have done so many things, it's time to rest'. It's not this way. We want to actually move forward more and do more things."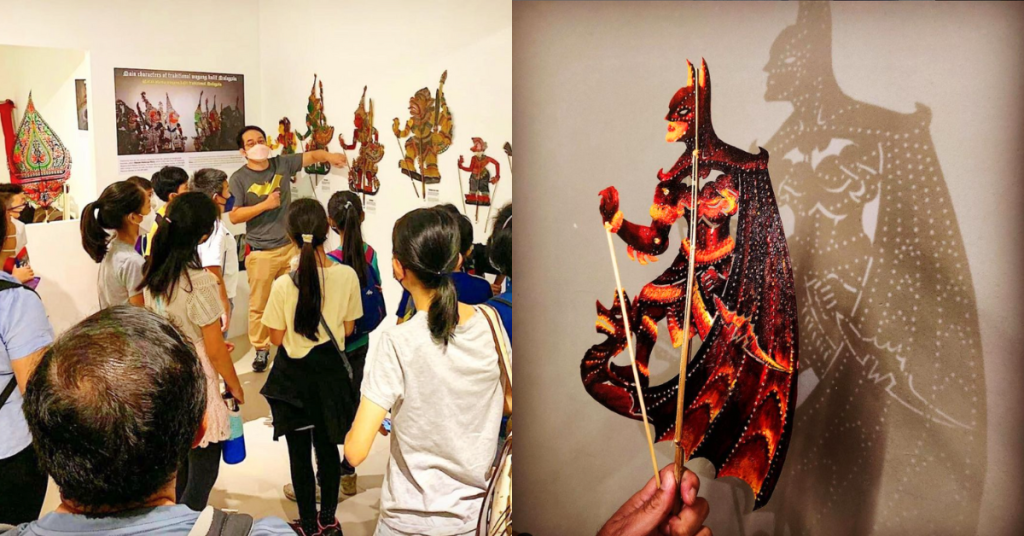 With the brand having been invited to partner with a number of local corporations for projects, like the recent "Pertama" campaign with Shopee for our annual national day celebrations, it seems that Fusion Wayang Kulit is moving in the right direction to achieve its ultimate goal of reviving the traditional art.
Learn more about Fusion Wayang Kulit here.
Read articles we've written about Malaysian startups here.
Featured Image Credit: Fusion Wayang Kulit