Popular supermarket chain, Jaya Grocer, opened its new pop-up store at Sunway Pyramid on October 1, 2023 to give customers and mall-goers a taste of what to expect when its new flagship store opens next year.
In a press release, Jaya Grocer's CEO, Adelene Foo, stated that the pop-up store is to "mark their space" in the mall while renovations and fit-out works are underway.
"This is very much part of the Jaya Grocer service promise where we seek new and innovative ways to delight our customers," she said.
"We know our massive fit-out work is going to take months, so we'd rather give our loyal customers an immediate option to continue shopping with us in the meantime. This is the least we can do to serve our customers while, at the same time, excite the Sunway community and regular shoppers at Pyramid."
Jason Chin, the Senior General Manager of Sunway Pyramid, expressed that the brand was thrilled at Jaya Grocer joining the Sunway Pyramid retail scene as the brand is one of the top choices for imported goods and high-quality fresh ingredients.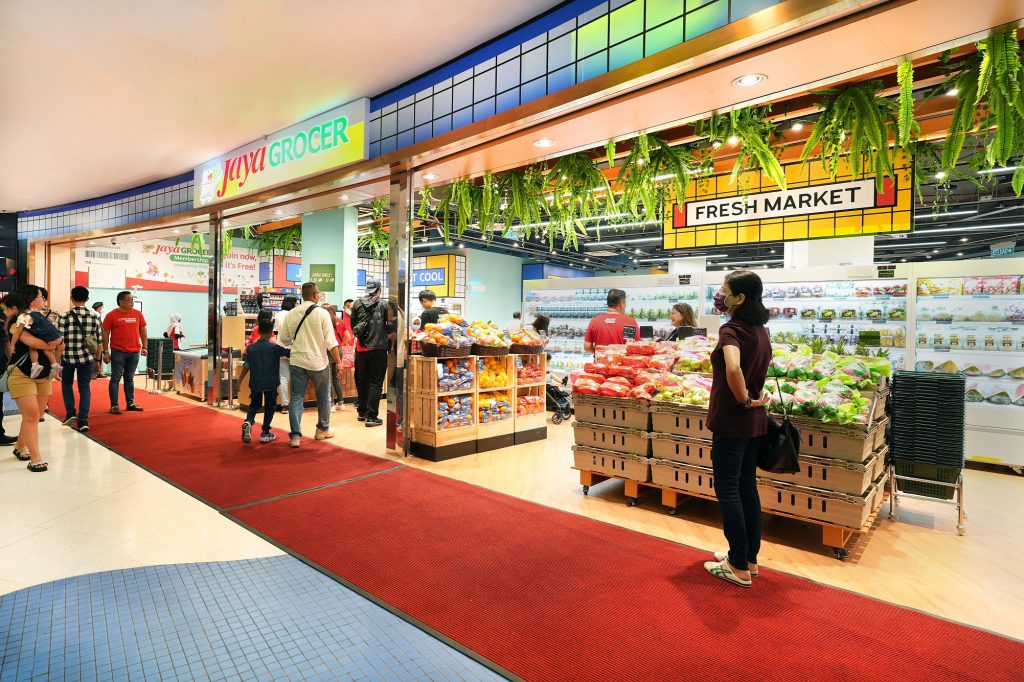 "We're so excited to welcome Jaya Grocer on board and especially when they have taken the initiative to set up a 'pop-up' store to serve customers in the interim," he said.
New flagship store in the works
Established in 2007, Jaya Grocer is a local retail chain that focuses on providing a wide range of imported goods and high-quality fresh ingredients to Malaysian households.
The brand currently has over 45 outlets across Malaysia, including specialty stores such as Korean Grocer, the press release stated. According to its website, the brand's one and only flagship store is located in Empire Shopping Gallery in Subang.
As for its upcoming flagship store at Sunway Pyramid, it is expected to be fully open by the fourth quarter of 2024.
This flagship store will be located in the space that AEON previously occupied for 16 years before closing its doors in Sunway Pyramid a few months ago in July 2023.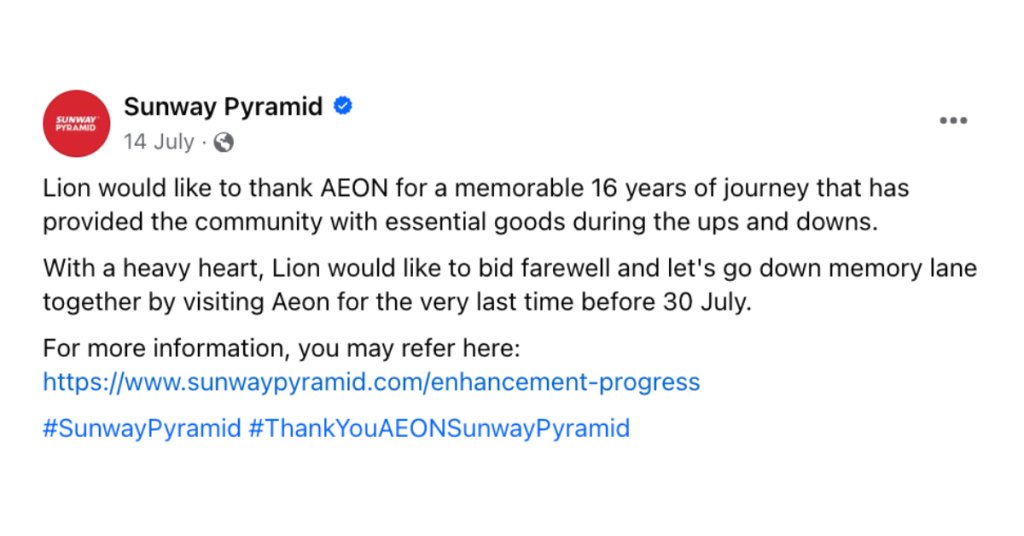 In AEON's Facebook post announcing its closure, the company didn't disclose the reason behind its departure from the Subang Jaya-based mall.
However, the mall's official website link included in the post does explain that this is part of the Sunway Pyramid Enhancement Progress. In other words, the mall is undergoing improvements to introduce a fresh and trendy atmosphere to its spaces.
This is corroborated by a Free Malaysia Today report from May 2023, where it was shared that the Sunway Real Estate Investment Trust (Sunway REIT) had no intentions of extending its lease with Sunway Pyramid's AEON, as the corporation planned to convert the space into smaller specialty stores that carry higher rental rates.
More new stores to look out for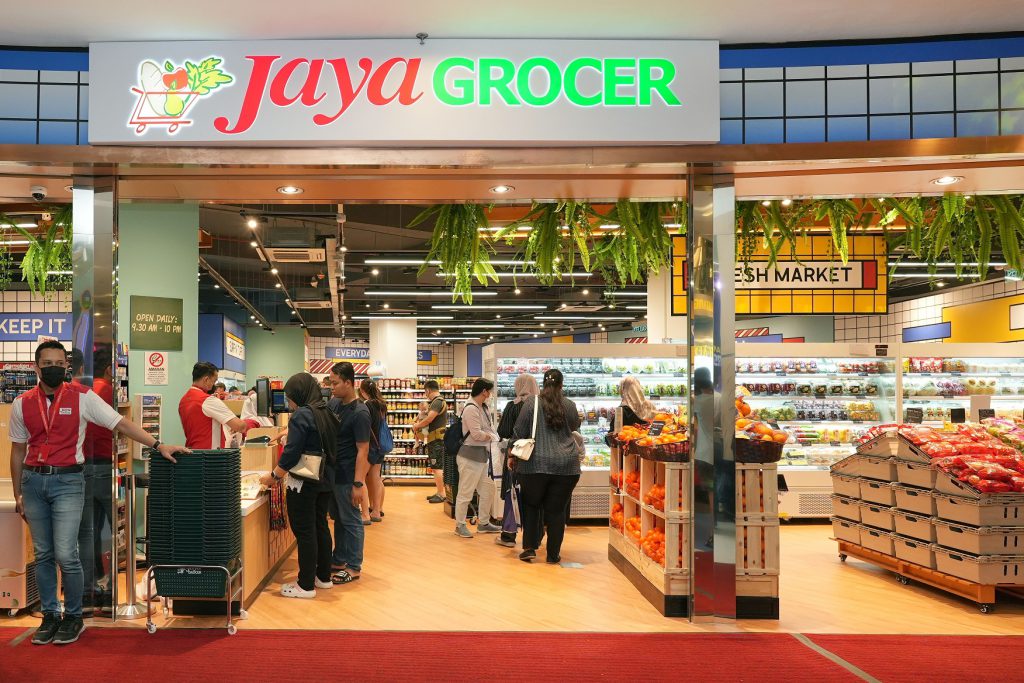 To reward Sunway Pyramid customers, Jaya Grocer is currently offering special opening promotions from October 1 to October 15 for products from every category.
There will be two parts to its Sunway Pyramid pop-up stores, with the main one offering groceries located at the mall's Blue Concourse area. It's already open to the public since October 1, 2023.
The second pop-up store will feature products from Jaya Grocer's own bakery called The Baker's Son, and also imported goods like those from Coles originating from Australia. This pop-up can be found at the Orange Concourse and is set to be open next week.
From what was shared on Jaya Grocer's Instagram post, customers can purchase fresh produce, cooking condiments, and also daily necessities like instant coffee and tissues at its pop-up store.
Foo also added that there will be more special opening promotions coming soon.
Aside from Jaya Grocer, Chin previously stated in July that the mall will also be bringing in other flagship stores and specialty brands to add even more style and flair to the enhanced portion of the mall.
Featured Image Credit: Jaya Grocer