On September 29, we attended what was described as the "premiere annual Southeast Asian game developers' conference", LEVEL UP KL (LUKL).
Hosted by Malaysia Digital Economy Corporation (MDEC) as a part of its Malaysia Digital Content Festival, LUKL featured an industry conference as well as game showcases and exhibitions, amongst other things.
At the event, we were able to connect with representatives from various gaming studios, from global names such as Electronic Arts (EA), Singapore-headquartered Virtuos, and Malaysia's own Kaigan Games.
Specifically, we talked to:
Addin Azmi, a recruiter at EA KL, the company that developed franchises like The Sims, FIFA, and more
Ivon Smith, training director at Virtuos KL, which worked on AAA titles such as the Meta Quest 2 adaptation of Medal of Honor: Above and Beyond
Gabriel Kwa, junior programmer at Kaigan Games, which has produced IPs such as the SIMULACRA series and won two titles at the SEA Game Awards
Considering how much the region's gaming industry has been growing, we asked them for realistic advice they could give jobhunters in the scene.
1. Keep improving your portfolio
Even if you don't get hired the first time you apply, that doesn't mean you should give up.
In fact, Ivon said that this is a good chance to listen to the feedback and improve upon your work. "Communicate openly and ask people, be willing to take feedback, don't take it personally," he said.
"Artists are all very sensitive people, and they spend hours and hours doing their work. And if someone says no, it's not a personal affront—it's a critique based on aiming for the best product we can produce."
He shared that nobody does perfect art straight away, even the veterans of the art world. Failing the first time may just mean room for growth.
2. Join game jams
The strongest advice Gabriel said he could give was to enter game jams.
This is where people can get together and produce games under a very short time limit. As examples, there's the annual Global Game Jam or more recently the Sarawak Game Developers Community's game jam in Kuching.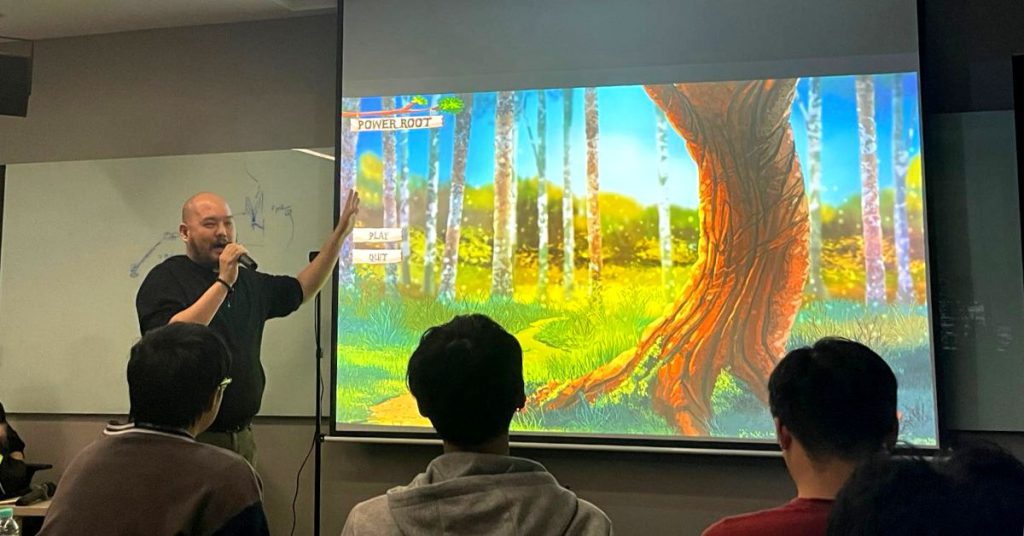 According to Gabriel, these events are opportunities for game creators to not just have fun, but also explore different concepts or mechanics you otherwise wouldn't be able to try.
3. No experience, no problem
Those who are entering the gaming industry for the first time, Gabriel said not to fret.
"It's one of the more forgiving industries when it comes to your education," he shared.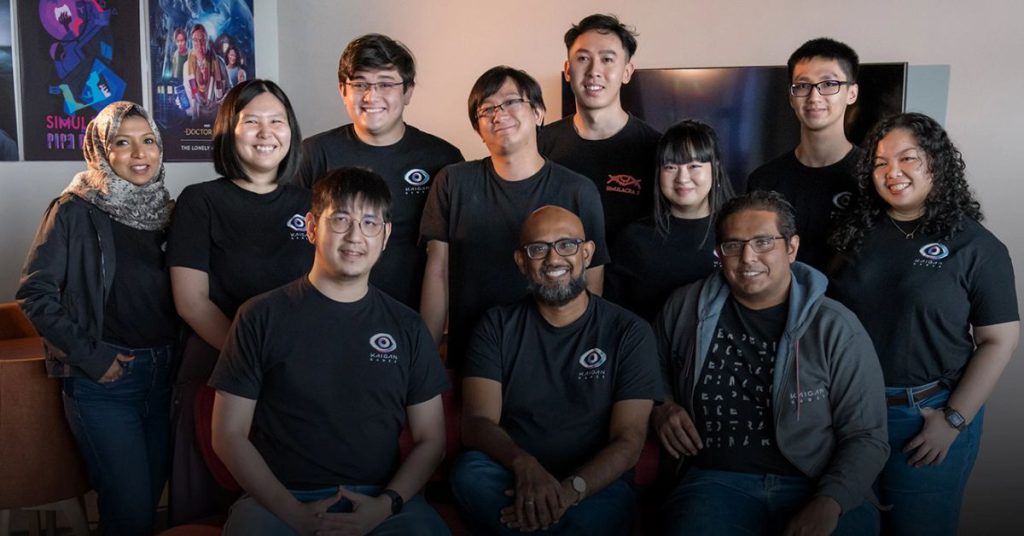 Rather than qualifications such as relevant degrees or diplomas, Gabriel shared that more gaming companies may care for the portfolio of work that applicants have, such as their Github repository, design work they've done, or any narrative draft that show off one's chops.
"As long as you enjoy the process, go ahead and don't be afraid to learn," he said.
4. Do your research on the company you're joining and be very prepared
The first thing Addin advised was: "You need to understand and know what the company is about before you go in to apply."
Given, this is a sentiment that certainly goes for most industries and jobs. But when it comes to gaming companies in particular, it's good to read up on the sort of work they've done and thus expect.
"Don't slack off on what they might test you on," Gabriel recommended. "You want to give it as much effort as you can, don't just half-ass your tests, because they're looking for people who go beyond the requirements."
5. Tailor your portfolio to suit the requirements
In a similar vein, Ivon also shared the importance of finding out about the company you're applying for and what they're looking for.
"Keep it really focused," Ivon said about creating a portfolio. "Just put your best work in there."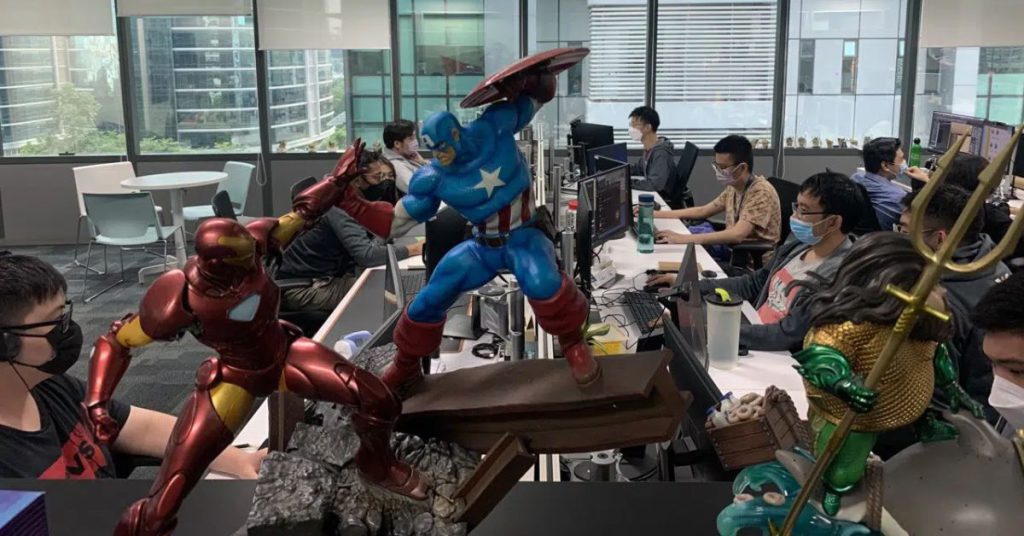 Of course, once again relating to the previous point on this list, it really depends on the job and the company, so you should look into that and tailor your portfolio to suit the role.
If you don't know what exactly they're looking for, it doesn't hurt to reach out and speak to people in the company. Ivon suggested reaching out to the HR department. For artists, you can reach out to the lead artists and art directors too to really find out what they're looking for.
"Keep it short and simple. Quality is what we look for," he added.
On top of that, Ivon said that potential is a key thing.
"We don't have to hire the absolute best people in the world, but if our people can see potential in that work, or they're a good fit for a particular role, obviously we're happy to talk to you."
So, are they hiring?
Addin shared that EA is currently hiring for multiple positions, including software engineers, associate producer, game designer (frontend, backend, and full-stack).
These sorts of roles typically require experience, but Addin shared that down the road there may be positions opening for fresh grads.
"We're always on the lookout for talent, KL is looking for artists and some senior roles right now," he said. "We're always open to talent when talent comes along."
While Kaigan Games isn't actively promoting that it's hiring at this moment, Gabriel shared that those interested in joining the company can visit the career page on its website. Here, positions such as concept artist, technical artist, rigger, and more can be found.
Many other gaming companies present in Malaysia will also have their own dedicated page for career opportunities such as Passion Republic, Streamline Studios, and Bandai Namco. Some companies, like PlayStation, hire on separate platforms. In this occasion, PlayStation has listings on Greenhouse.
Aside from jobhunting, events such as LEVEL UP KL are also fantastic platforms to network with gaming companies such as EA, Virtuos, Kaigan Games, and so much more.
We can't wait to see how the Malaysian gaming industry is going to keep developing and how local talent will continue to be fostered by local and global brands.
Read other gaming articles we've written here.
Featured Image Credit: Vulcan Post (Ivon Smith on the left, Addin Azmi on the right)