You often hear of game jams going on in West Malaysia, and a lot of game development companies who've created popular Malaysian titles are based here. However, over in East Malaysia, the game dev community seems to be having significant growth too.
Recently, the Sarawak Game Developers Community (SwkGDC) concluded its second edition of the SwkGDC Game Jam that ran from August 31, 2023 to September 2, 2023. The theme of this year's game jam was "Impact".
Held in collaboration with Tabung Ekonomi Gagasan Anak Sarawak (TEGAS) and the Malaysia Digital Economy Corporation (MDEC), this year's game jam provided aspiring local talents with access to industry mentors, a game design workshop, and attractive prizes for winning game prototypes.
The event was held at TEGAS Digital Village in Kuching, where over 40 participants came together and took on the challenge of building a digital game from scratch in 48 hours.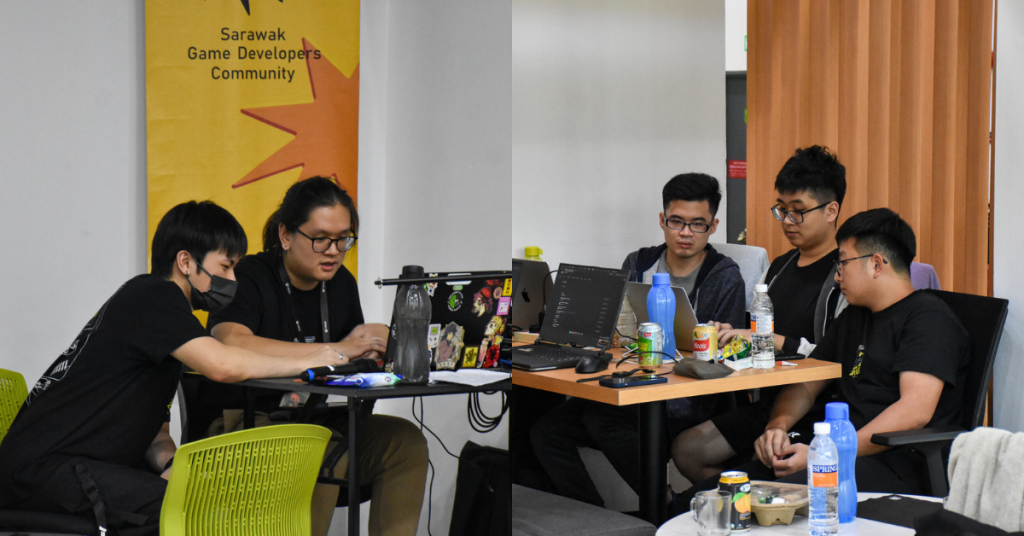 The SwkGDC reported that this year's game jam had attracted more than 50 registrations ranging from students to working adults. Participants came from across East Malaysia, with some from Sri Aman, Miri, Bintulu, Sibu, and even Sabah.
Some of them were from local institutions like University of Technology Sarawak (UTS), UNIMAS, Swinburne Sarawak, i-CATS University College, and UiTM Samarahan 2.
The three-day event started off with a three-hour game design workshop conducted by Sophie Azlan, an award-winning game designer and lecturer from UOW Malaysia.
Afterwards, participants formed their own teams and got to work. Throughout the jam, they were able to seek help and guidance from a roster of industry mentors from CtrlD Studio, Rez Studios, Moredoor Interactive, Kloena Digital, Persona Theory Games, and UOW Malaysia.
At the end of the third day, a total of nine teams presented their game prototypes to a panel of judges.
One of the teams was a group of four primary school children from Tunku Putra-HELP School. The children were not competing for prizes, but were given the opportunity to join after expressing interest in the event. The four of them bore existing programming skills.
Their participation was also a pilot for the organising team to gauge if they could host future events for younger audiences.
The three winning teams that emerged were BamTo! (Best Use of Theme category), Screeching Halls of Terror (Best Game Mechanics category), and Beatnik Smasher (Most Memorable category).
BamTo! is a 2D artillery game where you have a food fight through bento, while Beatnik Smasher describes itself as a catchy cute action platformer prototype game that you can vibe to. On a more psychological level, there's Screeching Halls of Terror which showcases the profound impact of abusive trauma on a young mind.
All of the submissions to this year's SwkGDC Game Jam can be viewed here.
Participants from each of the winning teams will receive free conference passes worth RM400 to the Malaysia Digital Content Festival (MYDCF) 2023 from MDEC (which includes LEVEL UP KL), as well as mobility support from TEGAS to attend the festival.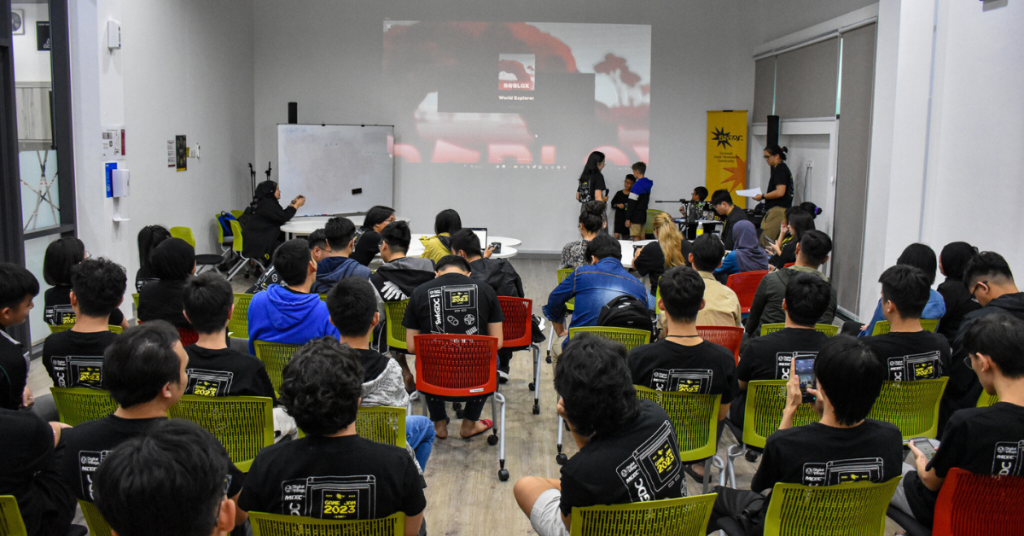 There, they'll be able to showcase their respective games to the public under the SwkGDC booth.
For context, MYDCF is one of the largest SEA digital content exhibitions for businesses and the public. This year's MYDCF is set to be held at Kuala Lumpur Convention Centre (KLCC) from September 27, 2023 to October 1, 2023.
The game jam closed with a virtual sharing session from Jun Shen Chia, a member of the Xbox Global Expansion team for Southeast Asia, Taiwan, and Hong Kong.
One answer to build up local talents
The main organisers of this year's SwkGDC Game Jam are CtrlD Studio and its supporting partner, TEGAS. Speaking to Vulcan Post, Suan Goh (founder) from CtrlD Studio shared that the event's preparations began in March, and that everything was planned in extreme detail.
"That turned out great for us because I've received feedback saying that this game jam was extremely well-run and had exceeded expectations."
That said, there were some challenges the team faced as well, such as maintaining the game jam free-of-charge for participants.
"Keeping it this way is difficult as there are always things that will pop-up suddenly and incur extra costs. So the pizza party at the end of the event was actually sponsored by CtrlD Studio and Moredoor Interactive," she explained.
"However, via our feedback form, some folks have stated that they would be willing to pay to attend future game jams, so that is something I will be keeping in mind."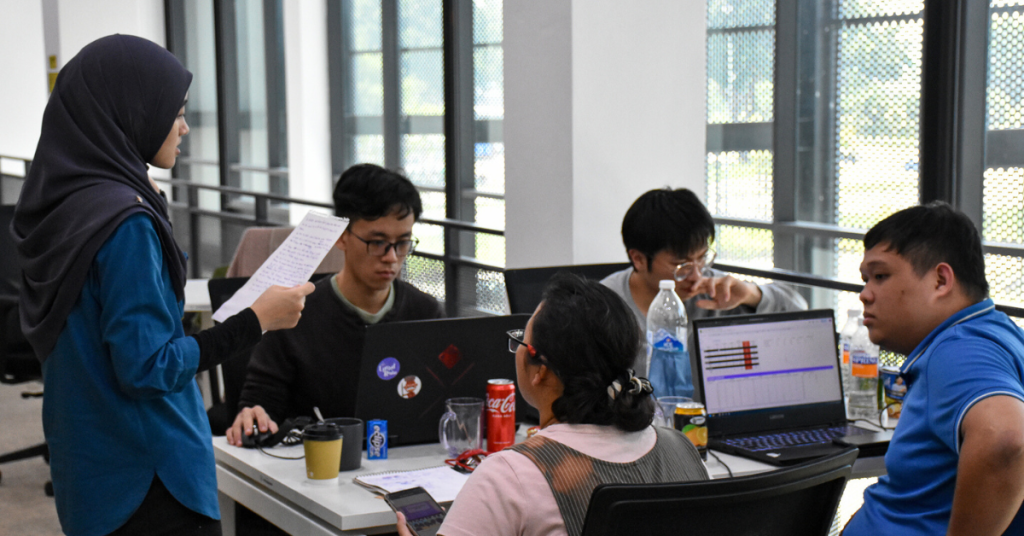 As to what made them decide on having the SwkGDC Game Jam 2023, she replied that the team wanted to try and continue an initiative that they had started last year, instead of doing it once then leaving it in the dust.
"Are game jams the absolute correct answer to getting people interested in the scene? Perhaps so, because game jams offer participants (or jammers) the opportunity to collaborate and learn at a level playing ground, with hands-on experience," Suan shared.
"I believe only after establishing interest and awareness in the community, can we move onto programmes or initiatives with more in-depth and technical focuses."
She also clarified, "While I don't think our community (SwkGDC) necessarily 'creates jobs', because that is up to us local studios, we try to provide more awareness, knowledge and access to anyone who is interested."
Seeing as how the organisers told us that they intend for the SwkGDC Game Jam to be an annual affair, the East Malaysian game development scene might be one to keep your eyes on.
Learn more about the Sarawak Game Developers Community here.
Read articles we've written about Malaysian startups here.
Featured Image Credit: Sarawak Game Developers Community