When thinking about the easiest way to reduce your plastic consumption, one of the first things that may come to mind is using a reusable straw.
Carrying around your own reusable straw has even become a trend in recent years. Although its impact may be smaller than systemic changes that corporations can undertake to reduce their carbon footprint, any impact is still impact.
Yet, despite the vigilant push to reduce the use of plastic straws, many stores nowadays still offer their own single-use plastic straws, which will end up residing in landfills for years and years to come.
One company that aims to change this is Origo Eco, the company behind RiceStraws—a halal-certified rice straw brand.
Engineering the optimal straw
Before Origo Eco came to be, there was NLYTech Biotech, which Vulcan Post featured in 2019.
The startup was founded in 2018 by CEO YT Law, who boasts a background in IT and machine customisation. John Tan, who brought along his expertise in semiconductors and engineering, also joined in the picture.
Their idea for RiceStraws was a response to the Malaysian government's ban of plastic straws, which was first announced in 2018. Both John and YT come from the manufacturing space, and their engineering backgrounds certainly helped.
To create RiceStraws, they worked closely with researchers in the food tech field to explore the possibilities of creating an alternative straw using sustainable materials.
"One of the founders exited a public listed company, and the other founder created an extension of his existing company that was doing machine customisation to work on the sustainable solution and eventually fully focusing on the latter."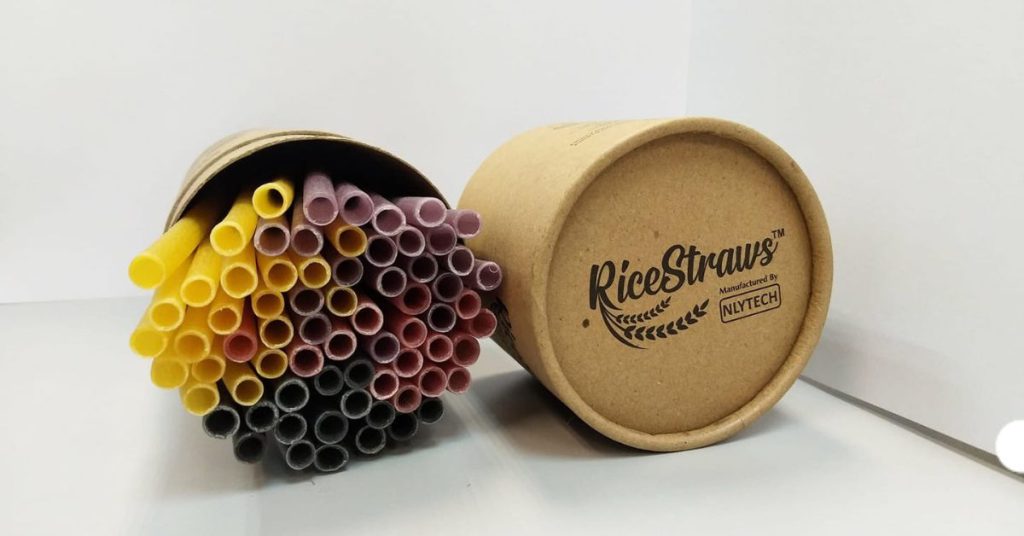 Sharing this founding story with Vulcan Post is Su Seau Yeen, who comes from a corporate background, but quit her job to start a series of social enterprises before joining Origo Eco.
"I was introduced to YT and I fell in love with the technology that they have and joined as co-founder," she explained the shift.
Origo Eco is now the holding company to NLYTech Biotech. A non-product specific company, Origo Eco is all about replacing non-sustainable items with compostable solutions.
Su clarified that compostable is not the same as biodegradable, which refers to any items that break down into smaller pieces, meaning that they can still leave harmful residue behind.
Compostable items, on the other hand, are specifically organic matter that release good nutrients back into the environment as they break down—such as the RiceStraws.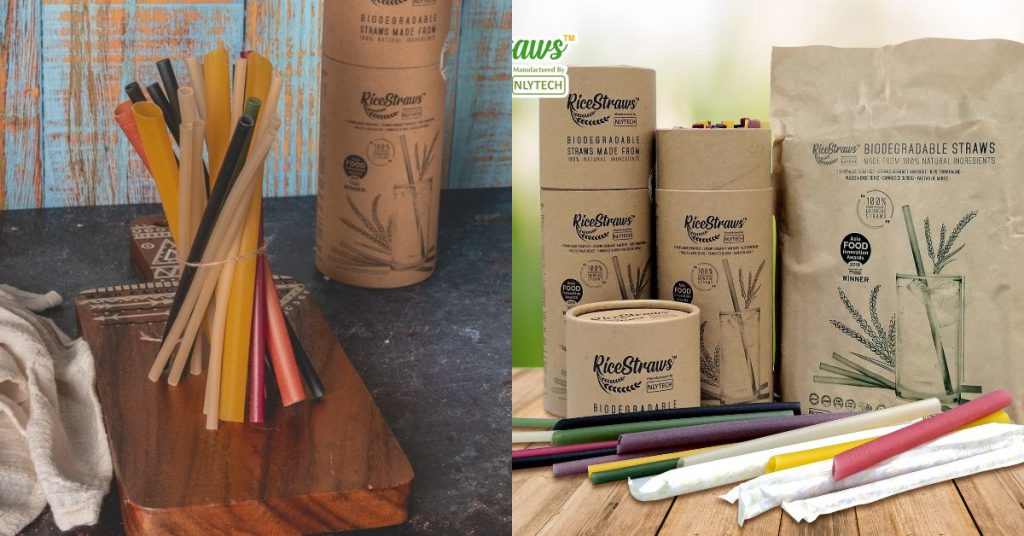 Contributing towards a circular economy, Origo Eco makes its straws from agricultural waste as well. More specifically, this waste is all generated in Malaysia. This means there's no unnecessary carbon footprint spent on importing waste, especially when there's plenty to go around locally.
Rice aside, Su shared that the team has used oat hull, palm, and empty fruit bunch fibre.
"We would study different kinds of waste to see what they can be converted into," she explained.
"Very important is also the accessibility of the waste too."
Formulating new, sustainable products
Currently, Origo Eco's only product in the market is the RiceStraws, but the team has many other products in the works, including various cutlery, bowls, and more.
Su shared that there's usually two ways the R&D for a new product starts out.
"One, we study the waste or byproduct to see if it can be made into our existing range of products or perhaps any new products that would be needed in the market," Su said.
"Second, we would study the product that needs to be replaced then search for the waste or byproduct that can be used to be made into the alternative."
From there a prototype can then be done in three to 12 months, depending on the equipment and material requirements.
Straws aside, the team has also been working on the Origo Pallet, which is not yet commercialised, but has already won the DHL Fast Forward Challenge.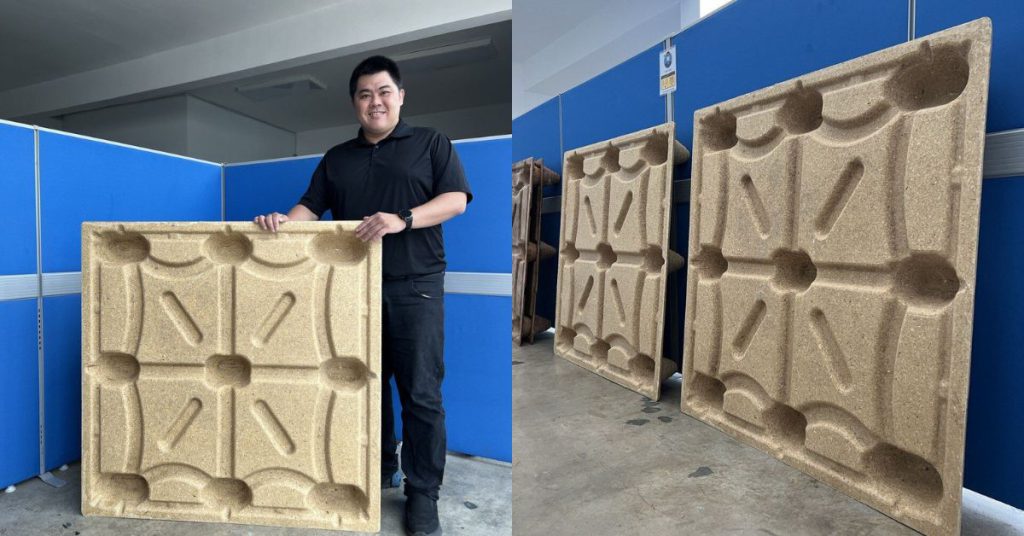 The team is currently speaking to potential clients and gathering their interest for the wood-free and compostable pallet.
A rice-ing industry
Origo Eco's RiceStraws aside, there are also other brands in Malaysia who have pursued this idea, even using similar ingredients to RiceStraws.
But rather than focusing too much on the competition, Su takes a hopeful approach.
She pointed out that rice straws in general are the superior sustainable straw option, since it's 100% natural, 100% home compostable, and edible. The same can't be said about paper straws, bioplastic straws, or many other kinds of biodegradable straws.
The benefits of rice straws seem to be plenty, yet adoption seems to be a challenge still. Admittedly, I myself have been put off by rice straws, such as the one at The Coffee Bean and Tea Leaf (which is supplied by RiceStraws) for its chewy material. But really, it's just a matter of getting used to.
"Customers' expectations are always to have RiceStraws behaving exactly like a plastic straw. This is very unfathomable," Su said. "Plastic is the cheapest magic that mankind has invented and there is nothing natural currently that can emulate that."
She continued, "To help our customers understand better, it is via education hence our events, talks, and programmes."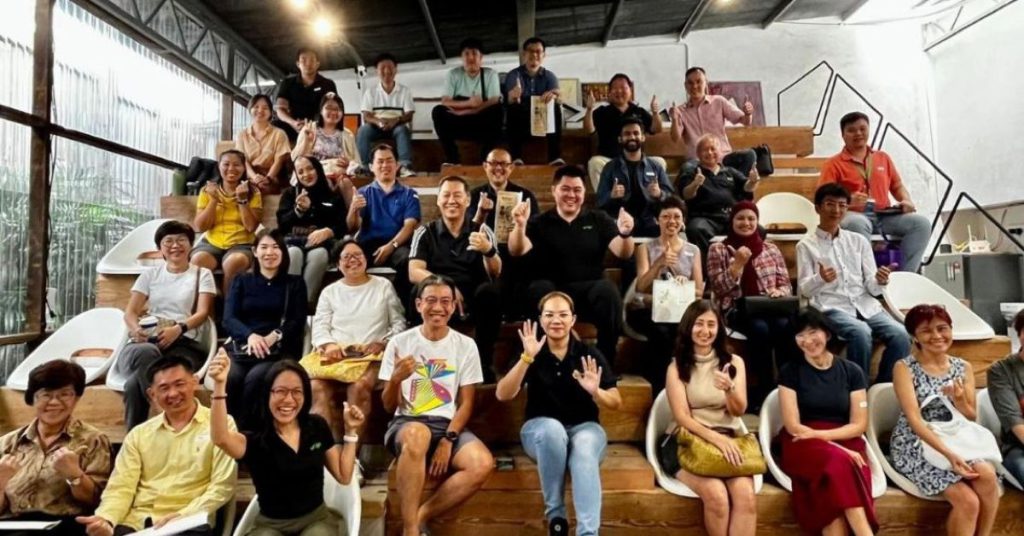 Continuing the uphill battle
As mentioned a few years ago, the Malaysian government had banned the use of plastic straws, and for a while, it seemed like change was really occurring.
However nowadays, plastic straws seem to have made just as swift of a return. Personally, I've been receiving more plastic straws than biodegradable ones nowadays, especially from smaller establishments.
Su agreed that the ban was swift and immediate the first time, but shared that during and after COVID, the government had been giving time for businesses to recover, hence slowing down the execution of the ban and the penalty that comes along with it.
"With the lapse in execution and ban, F&B joints are falling back to plastic straws, that's for sure, as paper straws do not meet the expectations and requirements of customers," Su said. "Hence, we aren't focusing too much on the local market, but the international market."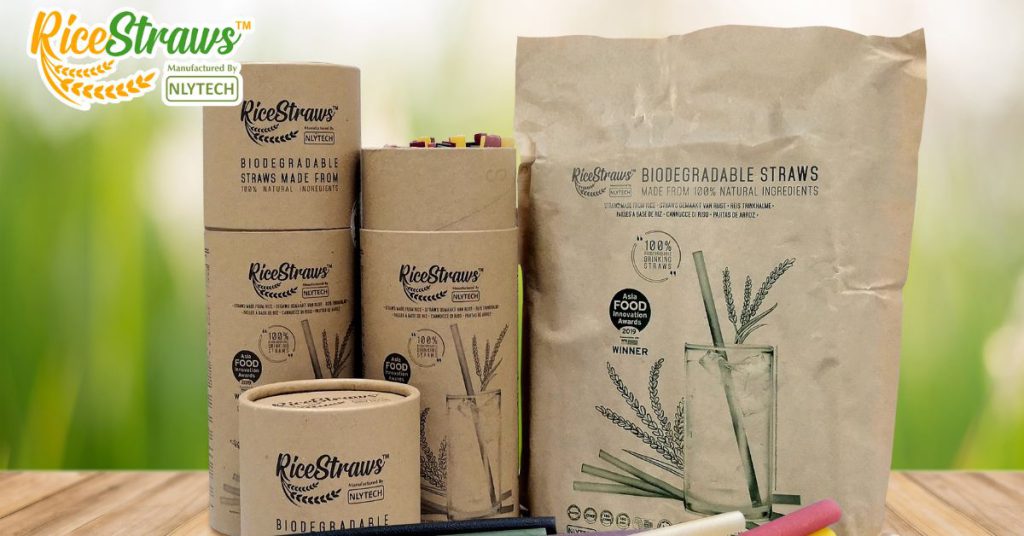 Currently, Origo Eco already sells its products to businesses from all around the world, partnering with SMEs in other countries to be local partners.
"Because of our presence in quite a number of hotels, we receive quite a number of inquiries from international tourists who travelled here and used our RiceStraws," she elaborated. "We also exhibited in quite a number of international exhibitions."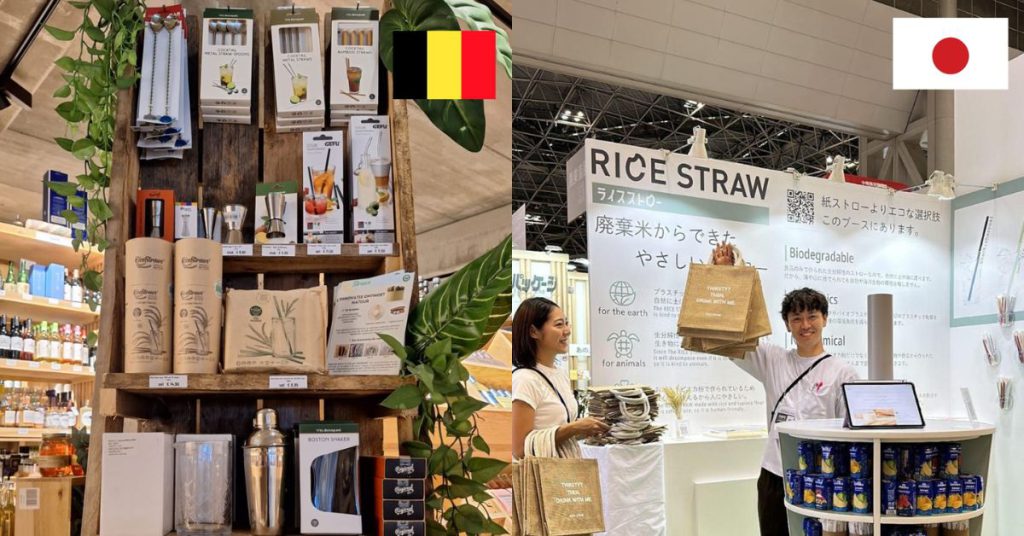 Of course, it would be ideal if local adoption can be improved, too. When asked about the kind of support Origo Eco needs moving forward, Su shared a three-part answer that involves individuals like you and I, as well as corporations and the government.
"Local adoption is still very low as Malaysians are not very aware when it comes to sustainability. They purely rely on government and policies to enforce," she said.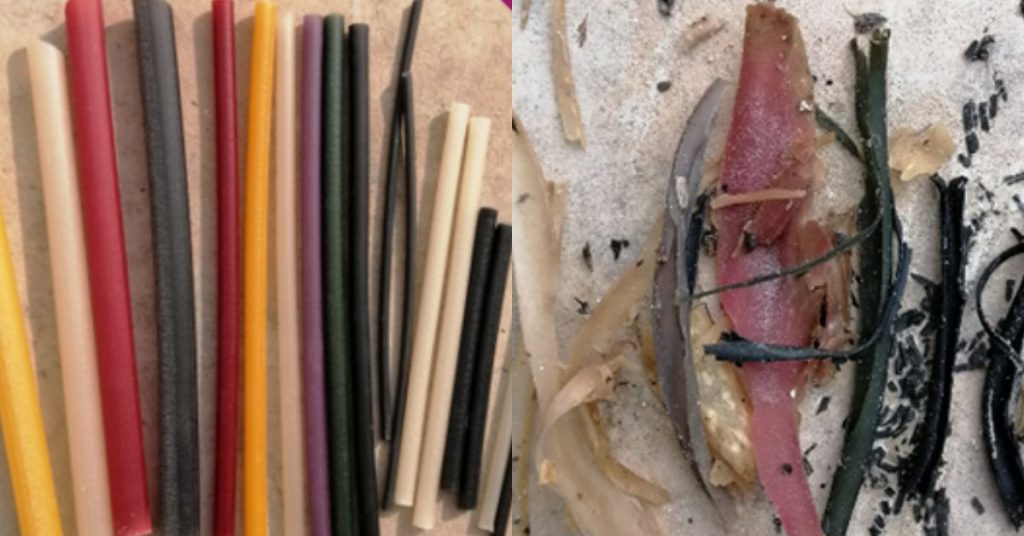 As such, it's important to continue educating the public, getting them to be aware of greenwashing and the repercussions of daily actions.
Right now, the Origo Eco team is focused on completing its ECF round to set up Malaysia's first ever wood-free, compostable pallet facility.
In the long term, Origo Eco wants to create a global impact where it can work with agriculture waste and byproducts from all around the world, and in turn uplift communities in different countries, including Malaysia.
Featured Image Credit: Origo Eco