Malaysian agent management platform Ejen2u International Sdn Bhd (Ejen2u) announced that it has raised RM7 million in its Pre-Series A funding round led by Gobi Partners and Artem Ventures.
Ejen2u is a homegrown cloud-based platform for managing agents. It allows product owners and resellers of Malaysian micro, small, and medium enterprises (MSMEs) to oversee their reseller networks and businesses.
"After three years of growing Ejen2u, working with and assisting brand owners, we've gained insights into the challenges within the reseller ecosystem, particularly from the reseller's perspective," the team shared with Vulcan Post. "Essentially, we require a larger team to address pressing issues in this industry." 
Co-founded by Sheikh Ezaiddin, Imran Hadi, and Taufiq Zakir, the platform has facilitated over US$115 million in sales since its inception in 2019, the release stated.
"With these investments, we are poised to make substantial strides towards realising our vision of empowering and fortifying our local entrepreneurs," Sheikh said.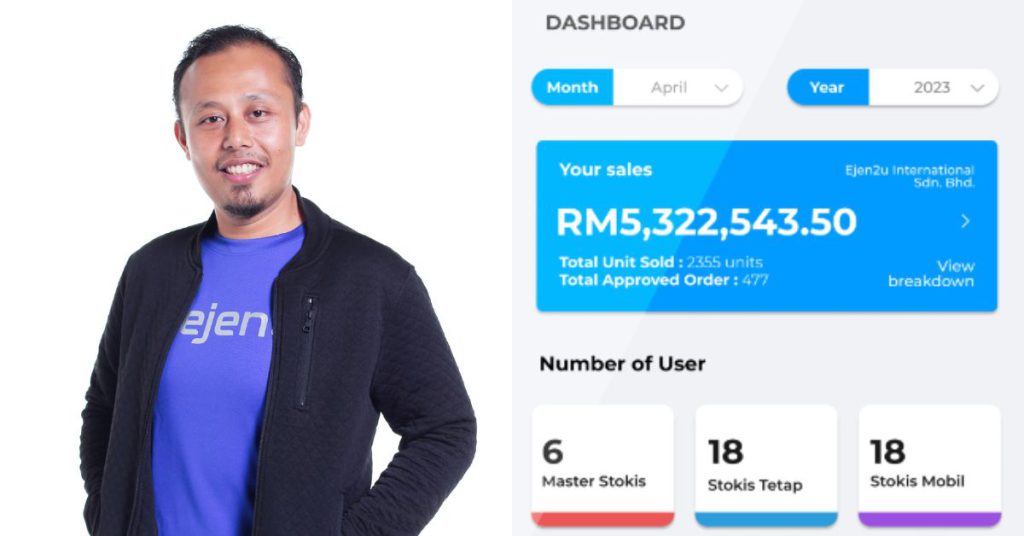 According to the press release, the funds from this investment will help accelerate Ejen2u's future plans and upgrades.
These plans include diversifying their customer base and a hopeful expansion into Indonesia.
"We intend to assess the Indonesian market because of the thriving ecommerce sector in the country, with resellers accounting for approximately 85% of online merchants in Indonesia," the team explained. "This presents an ideal opportunity for us to expand into the market."
Ejen2u also plans to expand its product catalogue to different segments of the direct-to-consumer (D2C) industry. Specifically, the D2C offerings Ejen2u has in the pipeline include:
Jooal, a platform for dropshipping clients to sell products without upfront inventory costs
EjenStore, a new online storefront and affiliate platform for agents
Ejen Fulfilment, Ejen2u's in-house fulfilment services
EjenCare, an income protection plan that's similar to Malaysia's Social Security Organisation (SOCSO)
EjenCapital, a solution to assist merchants and agents with inventory financing
The team shared with Vulcan Post that they are actively preparing for the launch of EjenCare and EjenCapital.
A growing landscape of MSMEs
As highlighted in the press release, MSMEs play a pivotal role in Malaysia's economy.
According to data from the Malaysian Department of Statistics, small businesses constitute a staggering 98.5% of all enterprises within the country, and they provide employment to nearly 70% of the nation's workforce.
And it doesn't seem to be stopping there. In 2022, Malaysian MSMEs' GDP had surged by an impressive 11.6%, which outpaced the overall national GDP growth of 8.7%.
"This indicates the growing significance of MSMEs in driving economic expansion within Malaysia," the release claimed.
As of 2023, Ejen2u has supported over 340,000 resellers across the country, serving more than 500 clients, the release stated. In particular, it has empowered over 600 female leaders with digital support through their digital platforms, EjenGO and EjenVenture.
EjenGO is Ejen2u's digital solution that allows entrepreneurs to manage agents and stockists systematically. EjenVenture helps turn business ideas into reality, providing coaching and education.
Apart from those, Ejen2u also provides entrepreneurship training to brands and their resellers through WEMAP (Women Empowerment Agentship Programme) as well as TheFounder.
With many other offerings in the pipeline for Ejen2u, the platform's ambition to fortify local entrepreneurs seems to be on the right track.
Featured Image Credit: Ejen2u