[Written in partnership with ChargeSini, but the editorial team had full control over the content.]
From September 19 to 21, EVM Asia, an exhibition on electrified vehicles, mobility, manufacturing, and auto parts, was organised at the Malaysia International Trade and Exhibition Centre (MITEC), Kuala Lumpur.
There, ecosystem players such as electric vehicle (EV) manufacturers and charging point operators (CPOs) were present, making it an ideal spot to learn about all things EV.
While an event like this showcases how far the local EV industry has come, the fact of the matter is that a lot more is left to be done to accelerate the market.
For one, EV adoption continues to be something that requires work.
Thus, while at EVM Asia 2023, we took the opportunity to chat with some industry leaders at the exhibition to understand how we can realistically increase EV adoption in Malaysia.
We spoke to Muz Azham, the business development lead at ChargeSini, a homegrown all-in-one solution provider for EV charging, as well as Fahmi Mohd Noor, the manager of rydeEV, a brand under Oyika Green Technologies, a subsidiary of Yinson GreenTech.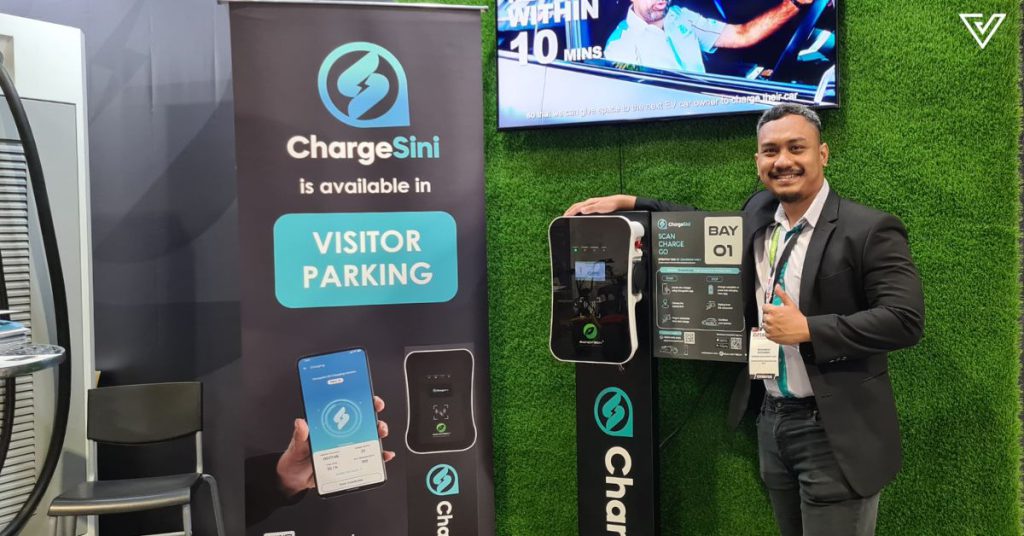 rydeEV is introducing electric motorcycles to Malaysian markets this year, featuring battery swapping technology that's been in neighbouring markets such as Cambodia and Indonesia since 2018.
Here are insights from the industry experts on how we can increase EV adoption in Malaysia.
1. Lowering the cost of EVs
Money makes the world go round, so one of the most obvious yet impactful ways to up the adoption of EVs is to lower the high cost of ownership.
When it comes to EV bikes in particular, one solution for reducing the price is by decoupling the vehicle with its batteries.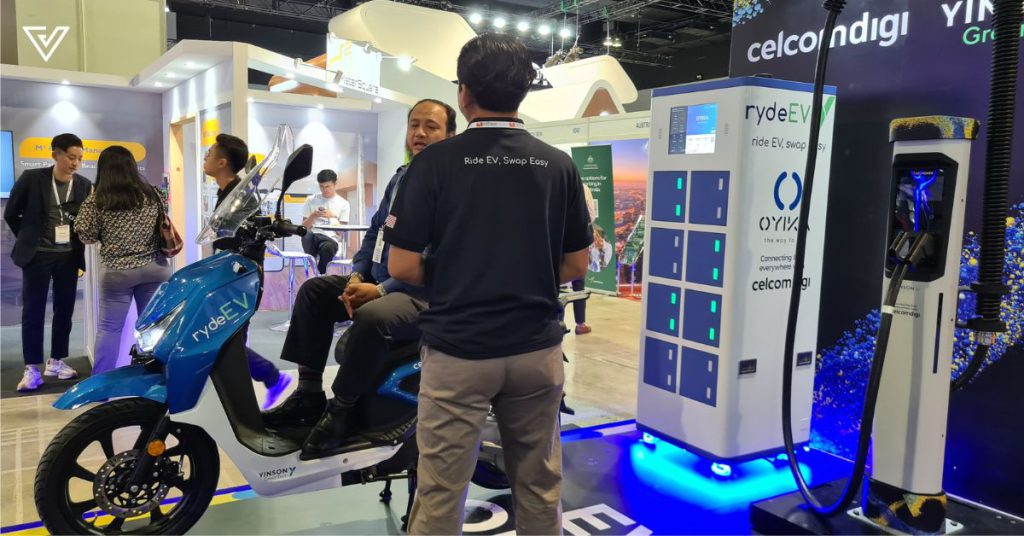 This is what RydeEV is doing. Instead of having the end user buy multiple batteries, they can instead opt for its battery swapping solution.
This sentiment is something that Muz of ChargeSini agrees with, stating that tax incentives can also help make EVs more affordable.
"From the automakers themselves, we need more entry-level EVs," he added. "Something that is quite simple and basic for anyone to experience the starting line-up of EVs."
With a realistic and approachable price range, EVs will be able to shed the stereotype that they're only for car enthusiasts or upper-class clients. In reality, EVs should be accessible to everyone as a daily driver.
As Fahmi pointed out during our conversation, electric motorcycles are considered a financially sound alternative in countries such as Indonesia, which RydeEV is also active in. However, in Malaysia where petrol is subsidised and thus more affordable, EVs are seen as more luxurious counterparts.
2. Eliminating range anxiety by deploying more stations
When discussing the challenges of EV adoption, there's always the "chicken or egg" conversation—should we focus on getting more EVs on the road or building more charging infrastructure first? Perhaps the right answer is "in tandem", but that's easier said than done.
In any case, it makes sense that a more connected network of charging infrastructure would ease range anxiety—a fear some EV owners have that their vehicle may not have sufficient energy to drive to the destination or the next EV charger.
Eliminating this fear will help those on the fence make a decision on whether or not to buy an EV.
Thus, it's important that CPOs such as ChargeSini continue to grow their network of charging stations. ChargeSini now has 96 locations, including one in Kota Kinabalu, Muz reported.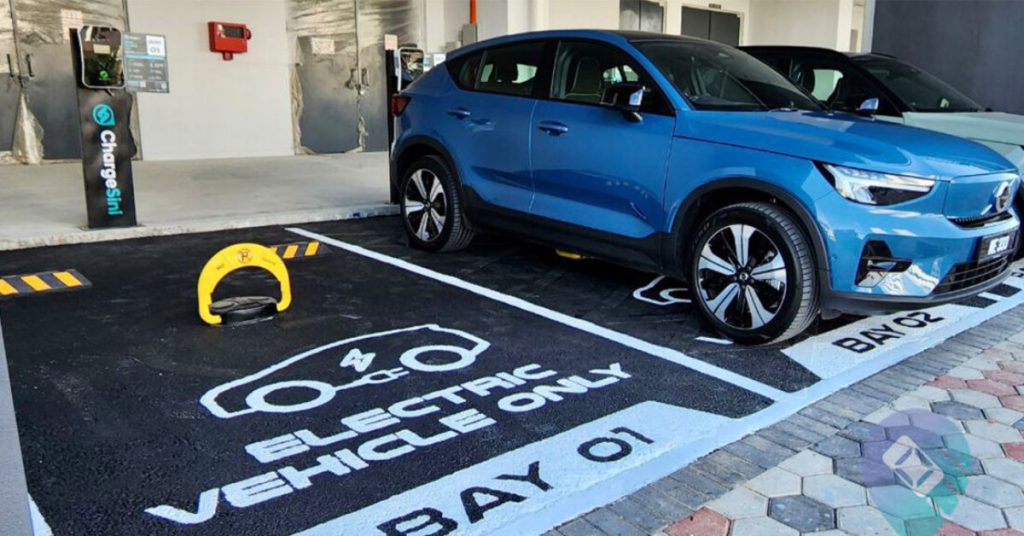 Range anxiety exists for not just electric cars but motorcycles too, which is why rydeEV aims to deploy more stations within a 20km radius of each other. For now, the team is focusing on the Klang Valley area and hopes to fulfil up to 100 places within the year.
On top of eliminating range anxiety, a more robust ecosystem of chargers also indirectly promotes EVs due to the stations' visibility, Muz pointed out.
For example, as drivers see charging stations mushrooming across the nation, they may become curious about them and look into EVs, and eventually even come to own one.
3. Mitigating long charging times
Another thing that may put people off from buying EVs is the long charging time. Compared to pumping petrol, the two or three hours required to charge an EV battery can be a huge time sink.
Fahmi believes that rydeEV's battery swapping solution overcomes this issue entirely, as riders won't need to wait around to charge the battery. Instead, they can just swap their batteries at one of rydeEV's locations.
Another way to mitigate long charging times is by offering stations at strategic and convenient locations such as around residential areas like in apartment complexes—something ChargeSini does.
While there'll still be a wait time, at least it's a more comfortable wait. As Muz said, easing EV adoption is an effort that must start at home.
4. Diversifying the branding of EVs
While one of the main pulls of EVs is their sustainability, the truth is that not everyone cares about saving the earth.
In order to appeal to the masses, the messaging behind EVs needs to go beyond their environmental friendliness.
After all, like Muz pointed out, it's the technology or aesthetics of EV brands such as Tesla that have been popularising them.
As mentioned earlier, the luxurious price points for EVs may not be conducive to upping the adoption either. So, it's important that not only are there affordable options in the market, but the branding should follow suit as well to ensure mass appeal.
5. Standardised guidelines from industry regulators
Due to the newness of the EV industry, in the past few years, there have been many changing policies and guidelines for EVs, such as with charging points.
Changing policies can be very costly for CPOs such as ChargeSini who would be expected to stay-up-date with all the policies.
Thus, the standardisation of industry SOPs would help startups like ChargeSini have an easier time complying with them, which in turn will lead to more stations and more EVs on the road.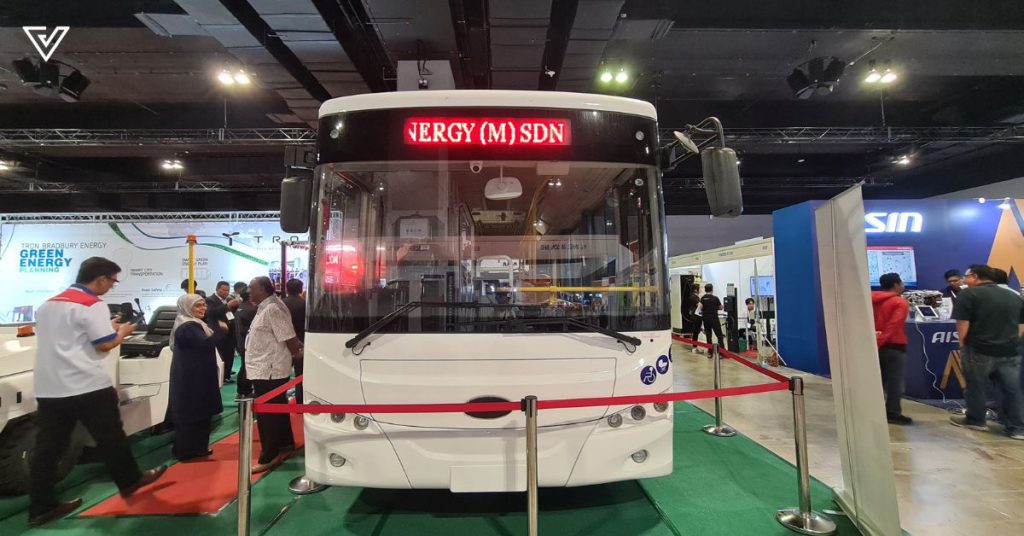 For one, Muz shared that BOMBA and KPKT (Ministry of Local Government Development) has recently confirmed and finalised the requirements and guidelines last week for electric vehicle charging bays, which will help make things easier for ChargeSini. 
6. Continually listening to the end users
Ultimately, while EVM Asia does bring together movers and shakers of the industry, it doesn't cover everyone—especially the end users.
Muz, who is an EV user himself, pointed out that there's a big portion of stakeholders in the industry such as EV users whose issues may be overlooked or underrepresented in the bigger picture.
So, it's important for companies to stay in the loop and understand pain points of consumers and provide relevant solutions, such that the friction to shift from petrol cars to EVs becomes lesser and lesser.