Growing up in the historic state of Melaka, I thought I had visited every museum worth going, after years of various school trips and family outings.
Yet, there's always something new to discover in this hometown of mine, or rather, something old this time.
The Royal Press is a polyglot letterpress museum, located in the heart of Melaka on Jalan Hang Hebat. Some call it the first polyglot letterpress living museum, some even dub it the oldest surviving letterpress museum in the world.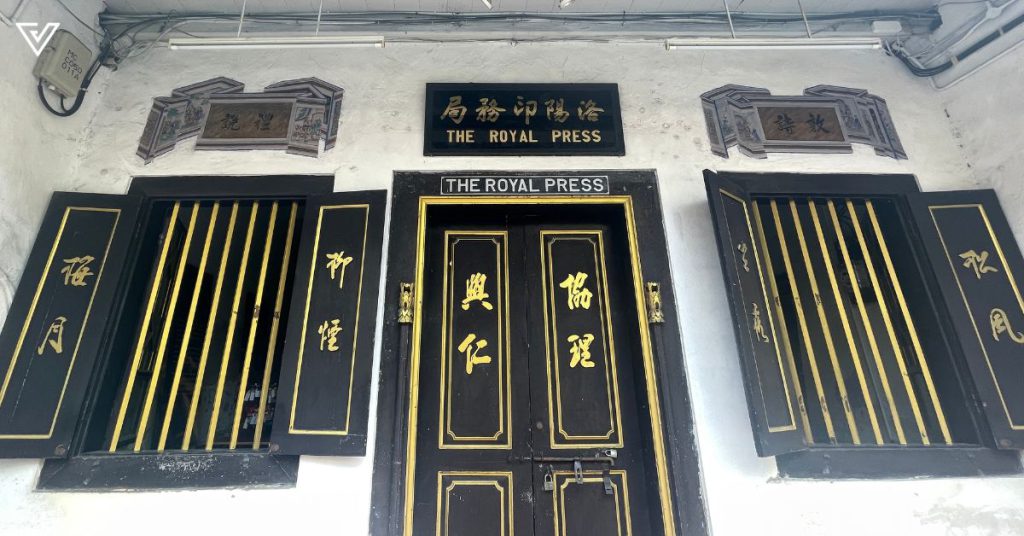 While I can't confidently say either is the case, The Royal Press has certainly been around a long time, having been founded in 1938. It hadn't been a museum back then, of course, but an actual printing press business.
The storefront today may look deceptively simple and nondescript, but inside lies a treasure trove of stories and antiquities.
APW Bangsar's sister brand?
Looking up The Royal Press online, you'll find some events and exhibitions held by the institution in partnership with A Place Where, better known as APW, the creative community space in Bangsar.
At first, I just assumed that they were collaborators, but dig a little deeper and you'll find that they're both owned by the same Ee family, now helmed by Ee Soon Wei.
Soon Wei's grandfather, Ee Lay Swee was the one who founded The Royal Press all those years ago.
Before APW was A Place Where, it had been Art Printing Works, a commercial printing factory established in 1952. At one point, it could be considered one of the most prolific printers in KL, its website boasted.
However, times changed. But luckily, so did the Ee family's mindset. With Soon Wei joining the family business, he decided in 2013 to turn underutilised spaces in the printing factory into a "creative campus".
Today, APW houses a myriad of popular homegrown businesses and eateries such as Breakfast Thieves, Handmade Heroes, Lilin+Co, and more. It also hosts various events and exhibitions now and then.
As APW has been transformed into something new and relevant, The Royal Press has stayed true to its longstanding history, and now functions as a museum and a window to a bygone era.
Imprinted into the history of Melaka
Welcoming me brightly during my visit to The Royal Press was one Muhammad Al-Amin Mohd Fadeli, who was the one to share with me The Royal Press' storied past.
With a background in tourism and hailing from Pahang, Amin might seem like he has nothing to do with the printing press industry, but he's actually completing his Master's research into this field.
A heritage activist, Amin was jovial, passionate, and above all, knowledgeable about all things letterpress and The Royal Press.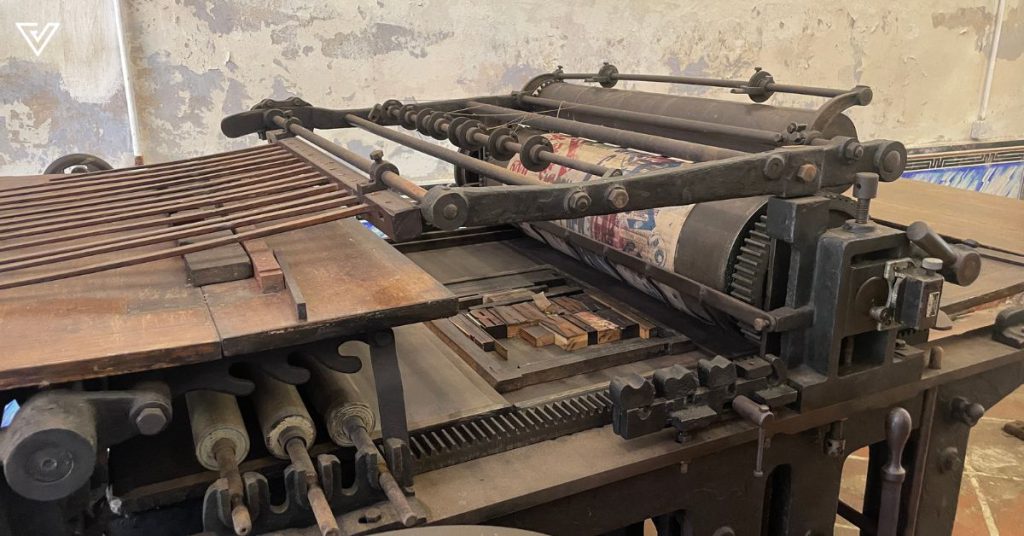 Introducing the establishment to me in a practiced manner, he mentioned that Ee Lay Swee, the founder of The Royal Press, was actually a second-generation printer.
His father, Ee Swee Tiang, came from the Fujian province in China and landed in Port Klang, where they made their livelihoods through the printing and tyre repair trades. After eventually parting ways, Swee Tiang took up the printing business, which was passed down to Lay Swee.
Lay Swee later left for Melaka to start The Royal Press, leaving his brother to handle the original printing business.
"But the first place for The Royal Press was not located here," he revealed. "It's located at 82, Lorong Hang Jebat."
Post-WWII, though, they had to find a new location, which is how the business ended up in their current spot. Well, a few doors over, but they expanded and bought the current house too.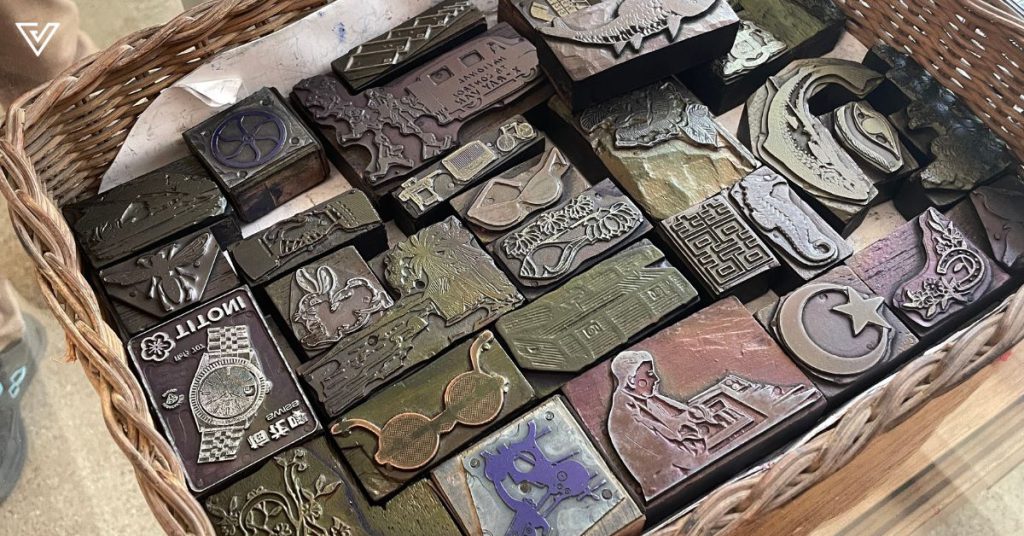 And so there The Royal Press lived, surviving through the closure of other printing presses. In 2013, it became a living museum, but it had to stop due to lack of staff. In November 2019, they reopened as museum, without the reenactments.
Instead, The Royal Press of today comprises a small consignment area up front that carries art by local artists. Towards the back there's the museum as well as a workshop area.
Currently, the museum offers a basic stamping letterpress printing workshop at just RM8. The sessions are available as a walk-in, and there are two timings per day (10:30AM to 12PM and 2:30PM to 4:30PM).
Before the MCO, the museum charged an entry fee, but nowadays, visitors can enter freely. Just don't expect a tour.
That said, private tours are available, mainly for school trips and such.
As a polyglot printing press, this means that The Royal Press printed things in multiple languages. Compared to English and Malay, which uses 26 Latin alphabets, Tamil and Chinese scripts involve many more characters and forms. Don't forget, there's the Jawi script, too.
So, you can imagine just how extensive The Royal Press' collection of movable blocks are.
Keeping the museum alive
Since APW in Bangsar is performing well, this has helped keep The Royal Press going in terms of finances. Over the years, one of the biggest supporters is Yayasan Sime Darby (YSD).
In 2014, YSD had funded The Royal Press with RM1.76 million to do a dilapidation study on the old building, among other refurbishment works. In 2015, it was announced that YSD gave an additional RM1.35 million to restore the core structure of the building.
These cash injections from YSD over the years have helped to renovate and restore The Royal Press into what it is today.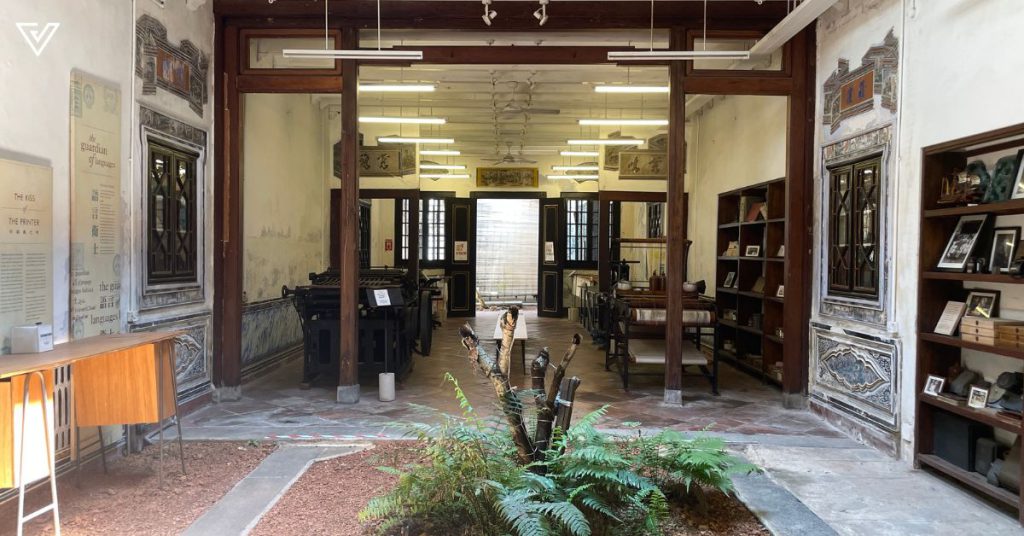 However, what truly brings life to the museum on a day-to-day basis, I would argue, is Amin and his passion, who conducts the workshops that help sustain the museum too.
Up some winding stairs, Amin showed me his workshop where he creates unique printed works using techniques he learnt on his own.
Here, I got to try my hand at doing some letterpress with a small manual letterpress machine (what is called an "Eight-Five" letterpress). It was certainly a lot harder than I anticipated. A lot of trial and error was involved to get a smooth and centred print.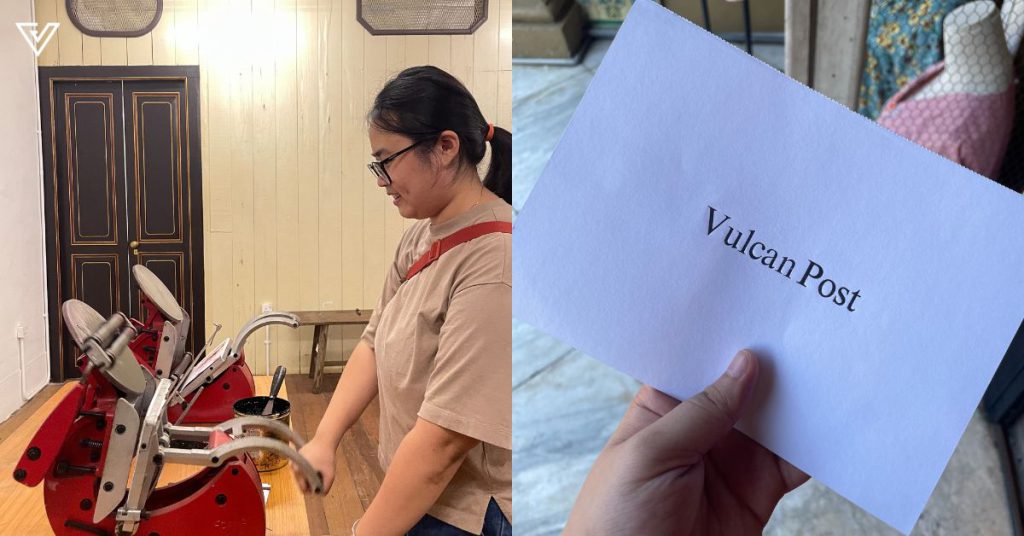 Thankfully, I was guided by Amin, who shared that he had learnt everything by himself, taking the initiative to watch YouTube videos to pick up the skills.
"This is quite challenging, but it's really fun to understand how letterpress works," he expressed.
Pressing onwards with a myriad of opportunities
With it being seemingly the last polyglot museum in Malaysia, ensuring The Royal Press' survival is all the more important.
More than just a cool museum, The Royal Press is an archive of our nation's history, set to our multicultural and multilingual backdrop.
During the tour of the space, Amin opened up about his ambitions for the space to bring it to the next level. This included opening a coffee shop and offering more workshops that allowed people to carve their own blocks, print their own posters, and much more.
Hearing Amin talk about these ideas, I found myself growing excited about The Royal Press' potential to become something more than it is.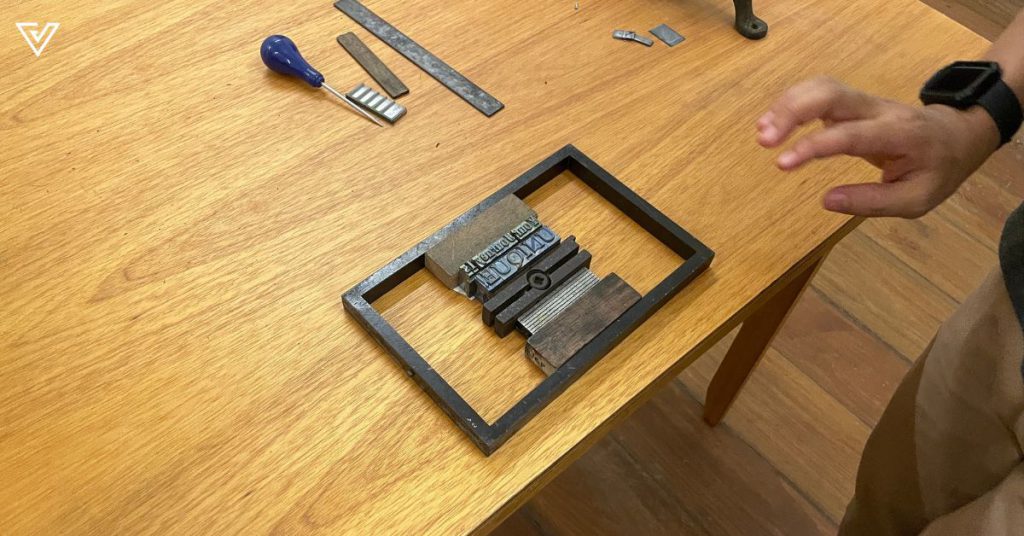 While the museum is still a fascinating space to visit now, I believe more workshops can really draw in a bigger crowd, especially with today's youth being interested in vintage and experiential things. A café set in such a historic location can work, though F&B might be particularly hard to do in an old building.
Leveraging APW's expertise and success in this space, though, it might just be possible to see The Royal Press reimagined as a cafe space.
Standing in The Royal Press, I felt inspired to know that this was once a thriving hub where Malaysians of different cultures and backgrounds milled about, printing materials written in their own mother tongue.
Hopefully, through more initiatives and programmes, this will be something that more people can come to experience too.
Learn more about The Royal Press here.
Read other articles we've written about Malaysian startups here.